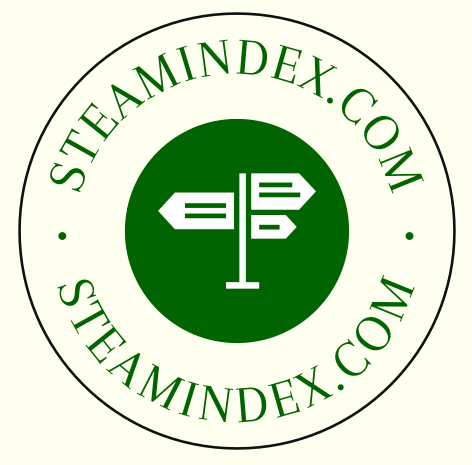 Archive Issues 20 to 29

Issue 20 (1998: December)
The Limestone Quarries of Caldon Low: Part 2. Expansion 1869-1907. Basil Jeuda. 2-18.
Part 1 see (19) page 17. Includes pictures and plans of Froghall Wharf where railway from quarry connected with canal; and of 3ft 6in gauge locomotives Frog and Toad at Caldron Low shed; 0-4-0ST Bobs (Bagnall Works photograph); drawings of Frog and Toad and Toad with NSR train of Directors and Officers to inspect Coronation blast of 1902. Part 3 Issue 21 page 21.
Industrial Railways & Tramways of Flintshire: Part 5. The Nerquis Railway and the Mold and Tryddyn Branch. J.R. Thomas & M. Griffiths. 19-33.
Part 4: see (18) page 30: Includes reproduction spread over several pages of 1871 6 inch OS maps. Includes collieries within areas served. Illus.: p. 19: Mold Tryddyn Junction & signal box: p. 25 upper Dee Andrew Barclay 0-4-0ST (1179/1910) out of use at Mold Gas Works; 25 lower trackbed from Oak Pits Colliery to Mold Gaol (used as railway 1868 to 1871, thereafter as road; page 27 upper site of railway to Hendre pits; page 27 lower Waen Colliery winding house; page 28 bridge over River Terrig (Nerquis Colliery branch); page 29 generator and dynamo Nerquis Colliery winding house;page 30 adit at Plas-yn-Mhowys; page 31 bridge on LNWR branch to Plas-yn-Mhowys; overall view of Coed-Talon "triangle" with 44065 shunting on 18 April 1959. Also mentions Broncoed Colliery see informative letter by Jim Evans in Issue 22 page 53 concerning Jacob Forrest involvement.
Inbye: Archivets Letters. 34
B-types and luvvies. Robert Tatchell.
No 1677 is Metropolitan Hackney Carriage Number (19-64) not a bus number: "P" was probably not code for Old Kent Road Garage.
B-types and luvvies. John H. Brown.
Date of photograph on page 64 (B 1022) (19-64) is probably 1918/19: also refers to 61 upper (Issue 19) and to possible shrapnel damage through Zeppelin raid in 1915. See also letter B.R. Emery (21-36). .
B-types and luvvies. R.W. Kidner.
X-type (Issue 19 page 56), precursor of B type was probably a straight copy of Leyland vehicle and its live axle.
B-types and luvvies. Desmond F. Croome.
Letter writer had assistance of Alan A. Jackson: B type shown on page 64 (Issue 19) had suffered damage by enemy action in March/April 1915. See also letter B.R. Emery (21-36).
Blackmoor Gate Station. S.D. Robertson.
See Issue 18 page 48: cites J.C.D.A. Prideaux Lynton & Barnstaple Railway, but Editor considers that letter writer has failed to interpret correctly what was being written about.
Broad gauge bonus bonus. Ian Griffiths.
See previous letter by same writer in Issue 19 page 42. Cites New light on the gauge conversion, C.R. Clinker (Avon Anglia, 1987) for plan of Truro station.
Chaldron Quarry chippings. Anthony Burton.
See Issue 19 page 17: Telford Papers (Ironbridge Gorge Museum) hold a letter from Trubshaw dated 2 September 1829 proposing an extension of the canal to the quarry which would either involve a 2 mile tunnel or 51 locks: the railway remained.
Reviews, 35.
Peat Railways of Thorne and Hatfield Moors . A.J. Booth. Industrial Railway Society. NP
"More good stuff from the IRS and from Adrian Booth, author of the two (highly recommended) volumes by them on The Small Mines of South Wales. The photographs are clear and sharp, and there is a good selection of site maps."
The Industrial Canal. Vol 2. The railway interchange trade, Heartland Press. Tom Foxon. DP
The Birmingham Canal opened in 1772 and over the next fifty years spread to serve most of the Black Country. "This important new book ... is a fascinating and superbly researched account of the interchange trade, which until now has received scant attention." Appendices cover traffic statistics etc. The book finishes with a comprehensive gazetteer of interchange basins, each accompanied by a plan and photographs. "Highly recommended."
The River Severn. Josephine Jeremiah. Phillimore. NP
The pictures have reproduced well, there are plenty that this reviewer has not seen published before and many that are of interest to transport and industrial enthusiasts, including local industries, nearby railway stations and plenty of good shipping views. Beginning with ten or so pages of background history, this is a good basic introduction to what is a fascinating river and good value at the price.
Swaledale. Portrait of a North Yorkshire Mining Community. John Hardy. Frank Peters, DP
A wonderfully evocative account of one North Yorkshire dale and its people, whose lives, in the not too distant past, depended solely on the dual occupations of mining and farming.
Catalogue of Cleveland Ironstone Mines 1997 Edition by Peter Tuffs. Author. NP
Catalogue lists the mines in alphabetical order, includes details of shafts, seams and dates worked, and also a brief synopsis of the history of each mine.
Broad Gauge Bonus. 36-7.
Bullo accident of 5 November 1868 when mail from Neyland ran into rear of cattle train, killing eight in the guard's van and some of the cattle. Three illustrations showing Rob Roy (Waverley class 4-4-0 built Robert Stephenson 972/1855).
A-Z of Sailing Craft: M - Mount's Bay Mackerel Driver. Edward Paget-Tomlinson. 38
Boy Willie, PZ602 and Ebenezer, SS340
A device to make seamen lazy: a review of steam steering gear. Ian Muir 39
Includes notes on the development of several patented devices (with illustrations and diagrams). Reminiscences of PS Lucy Ashton leaving Dunoon for Craigendoran, TS Duchess of Argyll and the invisble equipment installed on PS Waverley.
The London B Type Omnibus: Part 2. Neil Parkhouse. 45-8.
Skimpings.
Taff Vale Railway crane. 49 (upper).
Rail-mounted steam crane at TVR Works, Cardiff c1900 (supplied Alex Chaplin). This led to much correspondence of a high quality in Issue 21 page 37 by Robin Simmonds who supplied a further illustration of the crane attending an accident at Abercynon in the early 1900s. Using Brownlie as the source writer notes than crane was built in Glasgow in 1884 and its works number was 2303. It was described in The Engineer (presumably in 1884). Info confirmed M.R. Webber; Peter Swift and Ian Muir
Skimpings. 49 (lower)
Wesy Yard Works, Taff Vale Railway:
really man with magnificent beard (foreman?), c1900.
Lelant Quay. 50-1
St Ives branch c1895 (broad gauge had been converted): refers to illustration on page 7 of Issue No. 8 in feature on colliers operating from Hayle.
Cumberland Iron: 52
Blast furnaces at Millom in 1890, possibly during a shut down.
Wyndham No. 3 Pit . 53.
(mid-1880s): Cumberland iron mine.
Errata. 53.
Feature on John Saxby (Issue 18 page nn): very considerable amount of information missing contained herein. Caption to photograph of Lady Anstruther (Issue vv page 14 top): notes that photographer was "deceased" P.N. Thomas: see letter Issue 21 page 36 by Roy Fenton.
[Cley Quay]: W. Felton's yard at Sandwich, Kent. 54 upper
With sailing ship c1880: Richard Kelham writes caption, with local knowledge, in Issue 21 page 37: Ketch-rigged billy boy, probably built Walsoken, regular feature of Glaven ports, cites source of information. No gas in Cley for gas lighting at that time. Subsequently, Richard Kelham wrote a further letter (Issue 22 page 54 which argues that location is not Cley, but is probably somewhere in what has come to be known as the Greater Wash: Archive 27 page 45 letter from R. Childs states that was W. Felton's barge building yard on River Stour at Sandwich, Kent, between 1890 and 1902..
Copper mine on Great Orme. 54 lower
c1875.
John Harker Shipbuilders Limited: Part 2. Mike Taylor. 55-64.
Part 1 see Issue 17 page 20. Bertha H on fire near Gainsborough on 9 September 1934; John Harker trapped in ice on Gloucest & Sharpness Canal in 1947; Lion H flushing Humber sandbank to retrieve Baysdale H in early 1950s; Smardale H jammed against Magnolia (trawler) in St Andrew's Dock, Hull in October 1956; Darleydale H hit Haw Bridge Tewkesbury just before Christmas in 1958; Widdale H (total loss) aground at Nash Point in Severn; Beldale H problem during launching in September 1959; Cordale H stranded below weir at Averham near Newark in January 1960; remains of Severn Bridge following collision between Arkendale H and Wastdale H on 25 October 1960 (feature on this event in Backtrack 17 p. 408) (and welded remains of wrecks in Severn); Keeldale H with tug Mayflower in frozen Gloucester & Sharpness Canal in January 1963; Newtondale H stranded on Cleethorpes Beach in mid-1960s; Winsdale H stranded at Aberavon for two weeks; Victory (dry cargo barge) trapped under swing bridge at Wilmington (River Hull) in May 1966; Besthorpe foundered in Humber in March 1987; Ennerdale H stranded during Trent flood in April 1979; Hargreaves No, 61 near sinking at Thornhill power station; Risby in collision with Selby toll bridge in December 1979; Littondale H holed at Stoney Cormer above Gainsborough in February 1990. Follow up Issue 27 p. 46: memories of a ship-spotter at Frampton on Severn.
The docks at Bridgwater, c1908. inside front cover.
Ketch Parkend owned Sully & Co, coal merchants
Engineering on the Taff Vale Railway 1861-8. Stephen Rowson. 2-19.
Widening the very difficult stretch between Navigation and Quakers Yard. Photographs include one which shows horse-drawn traffic on Merthyr Tramroad (page 2); pages 4-5 Llandaff Station; page 6 Ynys bridge; pages 8/9 Walnut Tree Junction; page 10 Taff Wells Station; bridge across river at Taffs Well; page 12/13 southern portal of Quakers Yard tunnel with Stothert and Slaughter 0-6-0; northern portal of same tunnel; pages 16/17 Quakers Yard Viaduct with Merthyr Tramroad beneath and completed vaiduct (pp 18/19). Notes on photographer: Joseph Collings from Malmesbury who had a studio in Cardiff.
The Limestone Quarries of Caldon Low: Part 3: the years of decline 1907-1939. Basil Jeuda. 20-35.
Part 2 Issue 20 page 2...Illus.: Froghall Wharf, c1905; 0-4-0ST Toad (Hughes, Loughborough 1877); Primitive Methodist Chapel, Stoney Lane, 1911; wagon labels, c1910; group photo: F.A.L. Barnwell, Quarries Manager, C.J. Crosbie-Dawson, NSR Engineer, R.E. Pearce, Company Secretary, 1913; Bill Davies, Welsh miner, c1930; loading stone at Froghall Wharf; F.A. Lowry Barnwell, last General Manager, NSR; Toad in Dunkirk Quarry; diagram of tunnel blasts for 12 July 1938; Caldron Low Halt in 1923; Caldron Junction in 1923, Arthur Richardson, horse driver; remains mid-1930s; Lord Stamp pressing button for explosion on12 July 1938 to work stone for new Euston.
Inbye: Archive's Letters. 36
Raising the dead. Roy Fenton.
See Issue 20-53 errata P.N. Thomas is not deceased. Also Issue 19 page 12 upper: Kypros was not a Greek freighter, but was owned by Moss Hutchinson: view taken by George Osborn on 26 June 1952.
More on Irvine. John Porter.
See Issue 19: 6-lower questions whether crane was electrically powered: more probably steam. Loch Riddon (not Ridden): Garrone probably laid up.
Those B-types again...Robert Tatchell
See Issue 20 page 45 upper: code L was not Loughton, but Camden Town. First Loughton garage not opened until 1923. The LGOC had another Camden Town garage coded AQ (former British business).
Those B-types again... B.R. Emery.
See letters in Issue 20 page 34 by John H. Brown and Desmond Croome and original pictures on page 64 (Issue 19) and 61 upper: cites Robbins and Atkinson The London B-type which reproduces a duty list for Holloway garage for 16 May 1916 in which B1022 was allocated to Route 43A. In the case of the bus shown on p. 61 (B2273) the book shows the other side with further damage which was received during the Zeppelin raid of 8 September 1915 whilst working on Route 8.
Those B-types again... R.W. Kidner.
See Issue 19 page 45 upper: date added to entry
Those B-types again... Peter Swift.
See Issue 20 page 47 lower: poster for Rosenkavalier makes date 1913
Those B-types again... Stephen Croad.
See Issue 20 page 47 lower and 19 page 62 lower: location: St John's Smith Square
Success at last! Peter Ricketts.
See Issue 13 page 24: visits by Success to Swansea and Briton Ferry around 1906
Cley pickings. Richard Kelham.
See Issue 20 page 54 upper: where "caption" is presented: ship was a billy boy probably built at Walsoken. See also Issue 22 page 54 (the wrong sort of Cley) where Cley goes out the Wash so to speak.
Did somebody mention cranes? Robin Simmonds.
See Issue 20 page 49 upper. This an succeeding letters all cite John S. Brownlie's Railway steam cranes. Author, 1973 as being the premier source of information.
Did somebody mention cranes? M.R. Webber.
See Issue 20 page 49 upper. Confirms above.
Did somebody mention cranes? Peter Swift.
See Issue 20 page 49 upper. Confirms above.
Did somebody mention cranes? Ian Muir.
See Issue 20 page 49 upper. Brownlie was a friend of Ian Muir: Brownlie worked for James Howden & Co.
Limekilns at Dowlthwaite. Paul Sowan
See enqiry from C.G. Down in Issue 18 page 44: Dowlthwaitehead near Threkeld (NY 3720).
Reviews. 38.
One man's river - the Clyde in pictures. Len Paterson. House of Lochar. Ian Muir.
Dan McDonald Collection. Errors in spelling and in fact in captions and text, including some questionable statements: otherwise a visual treat.
Coal mining in Lunesdale. Philip J. Hudson. Hudson History. DP
"All mining enthusiasts will want a copy"
The Minions Moor. Peter Stanier. St Ives Printing & Publishing. DP
Guide to that part of Bodmin Moor near Liskeard
Glossary of Derbyshire leadmining terms. J.H. Rieuwerts. Peak District Mines Soc. DP
Monumental work: 1250 terms.
Square deal denied. E.A. Gibbins. Leisure Products. NP
Historical survey of the battle which the railways have lost in retaining freight against a highly subsidized, under-controlled road transport industry: KPJ will get a beet through his windscreen for that..
100 years plus of keymaking. Jim Evans. Arthur Hough & Sons. NP
Company history of firm which moved from Willenhall to Essington in the 1950s which includes a general history of locks and keys. "thoroughly recommended"
Rishton remembered. Kathleen Broderick. Landy Publishing. NP
Rishton - near Blackburn: well received.
Transport in Peckham & Nunhead. John D. Beasley, South Riding Press. NP
Text judged to be useful, but "poor picture reproduction"
Country branch line - an intimate portrait of the Watlington branch. Paul Karau and Chris Turner. 2 volumes. Wild Swan. NP
"Beautifully designed, beautifully illustrated and beutifully written setting standards for the rest to follow."
Special excursions. Chris Collard. Wheelhouse. IP
History (1919-39) of White Funnel Fleet of P. & A. Campbell, including cruises, especially end of season return journeys from South Coast to Bristol Channel.
A-Z of Sailing Craft: N - Nobby. Edward Paget-Tomlinson. 41.
Shrimping vessels used in Morecambe Bay, in Dee Estuary and along Wirral shore.
Industrial Railways & Tramways of Flintshire: Part 6: Brymbo – Pnatystain (Llanfynydd) – Coed Talon. I. R. Thomas & M. Griffiths . 42-52.
Wrexham and Minera Extension Joint Railway: GWR line to LNWR Ffrith branch near Llanfynydd. See letter in Issue 22 page 53 by Huw D. Edwards which indicates some minor errors in closure dates given and oddity of Coed Talon to Brymbo services being down for LNWR and up for GWR (probably somebody at Paddington thought that "N" was an "S") Illus: 1660 and 1635 on 3-coach SLS railtour at Brymbo station on 18 April 1959; Glascoed Viaduct; Ffrith Viaduct; bridge for cable-worked tramway from Nant-y-Ffrith Silica Stone Quarry to Bwlchgwyn Sidings; lime kilns at Trimley Hall Quarry Sidings; SLS special at Bwlchgwyn Sidings; 44367 on single coach passenger train leaving Mold for Brymbo on 6 June 1949; 44065 at Llanfynydd on lat passenger train on 26 March 1950; same train departing Coed-talon and 44595 on freight at Coed-talon on 15 June 1963.
Broad Gauge Bonus: Broad Gauge Bonus follow up. 53-4.
Plympton (Peter Kay); Saltash; Truro (with Ordnance Survey reproductions); new illustration of St Ives Station under construction.
Skimpings. 55.
A horse tram at Southsea Pier. 55 upper.
In 1880's horse power (pair) changing ends.
A sunken crane. 55 lower.
Billington Rd Leighton Buzzard sandpit, 1910: crane had sunk on entering pit.
The Saundersfoot Railway. 56.
Railway Terrace with Miners Train taking men to work in chaldron wagons behind Rosalind (top); Manning Wardle (476) 0-4-0ST formerly Bonville/Rosalind (middle); and Kerr Stuart 0-4-0ST (2401/1918) Bull Dog (both latter between 1935 and 1939). Further information from Martin R. Connop Price in Archive 23 pp. 42-3: notes that Rosalind was called Roslyn by the workmen. .
Two MD&HB refuse lorries. 57
Ford Thames vehicles, early 1950s; Liverpool Overhead Railway in background: Mersey Docks & Harbour Board.
An unlocated junction. 58 upper.
There are no mysteries on the GWR: there was a rapid response in Issue 22 (page 55) from J. Richard Morton, Ray Ashdown, Michael Dunn and R.W. Kidner: the location is Mount Gould Junction and was junction for Yealmpton branch and where that crossed Plymouth & Dartmoor Tramway (Lee Moor Tramway).; history of signal box; date from Michael Dunn probably 1912; tracks also led to Plymouth Goods Yard.
Bradford-on-Avon brewery. 58 lower
Two private owner wagons: Brays Down Colliery, Radstock, with dumb buffers. Graham Thorne (22-54) suggests Wilkins Brewery. Bradford-on-Avon (but source suggested Newtown). Mike Jolly (Archive 23 p. 48) cites several sources of information about the brewery. Gosh readers do like their beer: further letters in Archive 24 page 54 from B.W. Weston and Jeff Davies..
The Stevens Barges. Patricia O'Driscoll. 59-64.
Perseverance IV first registered 1937. Owned Harry Stevens of Guildford. Worked to Coxes Mill Weybridge. Skipper Jake Fisher. Earnings: wages plus freight money. Cabin arrangements. Hit Cannon Street railway bridge on 11 July 1965: never worked again.
A tram at Treherbert. inside front cover.
Rhondda Tramways Co. tramcar No. 25 en route from Porth to Trehafod probably on 11 July 1908 (first day of operation).
Speech House Hill Colliery. Ian Pope. 2-13.
Forest of Dean. Two further pictures in Issue 58 page 52 after the colliery had ceased to win coal..
ROF Thorpe Arch. Part 1 - World War Two. Mike Christensen. 14-30.
Many illustrations, and description of major munitions factory, as well as the special railway fascilities to convey the workforce. Railway facilities described in British Railway Journal, 65-311.
The Kirkleatham Iron Stone Company. Peter Tuffs and Neil Parkhouse. 31-44
The Kirkleatham Estate was owned by the Newcomen family and they hoped to enjoy some of the mineral wealth which lay within the Cleveland Hills. On 1 July 1871 a co-partnership of Arthur Newcomen, James Rutherford and Edward Robson was formed to exploit the ironstone under the estate at a site near Dunsdale Bridge and connected to the North Eastern Railway over five miles away by a 3-ft gauge railway which was worked partly by inclines planes and partly by steam: a list of the locomotives which worked on the line is included. Those not illustrated include Queen of the Forest (Neath Abbey c1855) which was handled by Boulton both before and after its Cleveland sojourn and Kirkleatham Nos. 3 and 4 (John Fowler 2836 and 2625 of 1876). The photographs which form magnificent two page spreads were taken by a party from Oxford University in 1874?. Illus.: pp34-5: Dunsdale Bridge: new village and 0-4-0ST Kirkleatham No. 1 (Henry Hughes); pp38-9 Incline Bank Top (same locomotive with loaded tubs); p.41 table of locomotives which worked line; pp42-3 Incline Bank Bottom and 0-4-0ST Kirkleatham No 2 (Hudsweel Clarke 126/1872). Also Ordnance Survey map of 1854 with line superimposed and small area of Ordnance Survey map of 1894. See also letters in Issue 25 page 45 from Michael Grice (during the 1940s the writer encountered a derelict quarry near Wolverhampton where there was a traction engine which had been mounted on a steel frame to act as a winding engine) and from Ian Griffiths on cable worked incline.
Broad Gauge Bonus. 45
Dawlish: three views looking east from circa 1860, 1870 and 1880: in all signalling can be dicerned. Also view looking west with Dido class 0-6-0ST on freight with clear view of wagons (photo taken by Chapman of Dawlish). see also Issue 23 page 46
A-Z of Sailing Craft: O - Orkney Yole. Edward Paget-Tomlinson. 48
Scandinavian in origin: design is akin to Danish jol and Shetland yoal: twin-masted: easier to hanle small sails.
A woodland craft – clog sole cutting. 49-52.
Six illustrations of portable workshops (worked alder plantations from tents). Cites Hubert Edlin's Woodland crafts in Britain. 1949.
Inbye: Archive's Letters Page. 53-5.
Flintshire connections. Jim Evans.
See Issue 20 page 19 et seq: Broncoed Colliery: Jacob Forrest was born in Chester-le-Street c1830 and in 1852 married Jennie Wise of Maryport. They moved to Spain to work on railway construction, but retired to Pentrehobyn near Mold where he became the owner of the Brocoed Pit and was resident at Broncoed House c1881. He sustained losses in mining ventures and reurned to Spain to take up further railway construction.
Flintshire additions. Huw D. Edwards.
See Issue 21 page 42 indicates some minor errors in closure dates given and oddity of Coed Talon to Brymbo services being down for LNWR and up for GWR
Royal Docks reminiscences. Cliff Richardson.
See Issue 21: page 60 (Stevens Barges)
Barging in. Chris Shepheard.
See Issue 21
The wrong sort of Cley. Richard Kelham.
See Skimpings (Issue 20 page 54 upper) and letter 21 page 37: probably not Cley. But Issue 27 p. 45 letter from R. Childs states was W. Felton's barge yard on the River Stour at Sandwich, Kent between 1890 and 1902 (when barge building ceased..
Those damaged B-types. John H. Brown.
See letter by Emery (Issue 21 page nn)
Talking rubbish. Chas Heywood.
See Issue 21 page 57
Time for a brew. Graham Thorne.
See Issue 21 page 58 lower: suggests Wilkins Brewery
Up the junction. J. Richard Morton.
See Issue 21 page 58 upper: Mount Gould Junction, Plymouth & history of signal box. Correction to date given in this letter in further letter in Issue 24 page 53..
Up the junction. Ray Ashdown.
See Issue 21 page 58 upper: more on the junctions
Up the junction. Michael Dunn.
See Issue 21 page 58 upper: more on signal box and date proposed as 1912.
Up the junction. R.W. Kidner .
See Issue 21 page 58 upper: routes shown and reason for water tower.
What a superb TVR programme. Steve Holland.
See Issue 21:
Back issues and book reviews. Victor C. Darnell
Congratulatory on Archive back issue policy. Request for information about status of Aveling & Porter steam rollers in USA, and correction to caption in Issue 19 page 10 lower: Carley not Carey floats
Reviews. 55-6.
The origins of the LMS in South Wales. Gwyn Briwnant Jones and Denis Dunstone. Gomer. NP.
"Beautifully presented". Colour material includes paintings by Briwnant Jones. But critical of caption writing and failure to contact picture holders for information.
The textile mill engine. George Watkins. Landmark. NP.
Over 150 plates: originals rescanned.
A Pennine pioneer. Allen Holt. George Kelsall. NP.
History of Summit Tunnel (Manchester & Leeds Railway): critical of editing failures.
Garrett steam tractors & rollers. R.A. Whitehead. Author. NP.
Comprehensive text, readable and imformative.
Canal City souvenir. Michael Pearson. J.M. Pearson. DP.
Birmingham Canal Navigation (BCN).
The old gunpowder factory at Glynneath. Tom Pritchard, Jack Evans and Sydney Johnson. Merthyr Tydfil & District Naturalists Society. DP.
The London B-Type Omnibus: Part III Neil Parkhouse. 57-64.
Mainly of bus bodies under course of erection.
Archive Issue 23 (September 1999)
Market Harborough Station, c1860. inside front cover.
MR train with Sharp 2-2-2 No. 35.
The destructive distillation of coal in North Derbyshire. Mike Taylor. 2-13.
Avenue Carbonization and Chemical Works, Wingerworth. Opened by NCB in 1956 and produced coke, coal gas, ammonia, coal tar, benzole and electricity. Following the introduction of North Sea it had to flare off its gas, but eventualy an industrial customer was found. Plant closed in September 1992. A Coalite plant had opened in Bolsover in 1936. This used a low temperature process invented and patented by Thomas Parker in 1906. Also notes that coke was produced for ironmaking at Clay Cross. Illus.: mainly of the Avenue Carbonization and Coalite plants, but also of Sheffield Transport bus powered by coal oil; Tom Pudding boats loaded with Coalite leaving Doncaster for Goole for export to Scandinavia in August 1979 (see also Issue 8); beehive coke ovens at Clay Cross 1880; Devonshire Works, Staveley; loading Staveley Tarred Slag onto Foden (captioned Sentinel) steam lorry (p. 12 lower) see also letter from Les Burberry in Issue 25 page 45 who noted that vehicle was a 6 ton Foden three-way tipper No. 13136 new to Derbyshire County Council in November 1928; moulding naphthalene golf balls; Chesterfield Gas Works in 1920s. Page 7 (lower) coke car being loaded for final quenching at Avenue Works on 16 September 1992..
ROF Thorp Arch Part 2: The Korean War and after. Mike Christensen. 14-25.
Mainly photographs: the factory activities were extended to include the manufacture of cartridges and to manufacture and fill small rockets.
Industrial Railways & Tramways of Flintshire Part 7: The Mold & Denbigh Junction Railway. I.R. Thomas and M. Griffiths. 26-41.
Illustrations: p. 26 45001 with train of agricultural machinery from Jones Bakers factory, Mold, c1957; p. 27 44595 arriving Mold station with tank wagons for Synthite Works on 15 July 1963 (R.M. Casserley); p.29 Bailey Hall Colliery c1890 with dumb-buffered internal-user wagons, and wagons from Hendre Lime Works and Leeswood Colliery; page 30 (upper) Alynva Andrew Barclay 0-4-0ST 1761/1922? at Alyn Tinplate Works on 29 August 1948 (R.T. Russell); (lower) Motor Rail locomotive No. 3 at Synthite on 20 May 1963; p. 31 Alyn Tinplate Works - interior in 1948 (disused); p. 32 Motor Rail locomotive owned by Synthite on 24 September 1984; p. 33 Ruby Brick & Tile Works on 25 April 1910; p. 34 same works in early 1900s with Foden steam tractor see also letter from Les Burberry (Issue 25 page 45) who notes the presence of a Wm. Foster road locomotive as well as giving a history of the Foden vehicle; p. 36 (upper) Gwen Andrew Barclay 0-4-0ST (875/1900) Hendre Lime Co., (lower) Glan-yr-Afon Lime Co. lime wagon Gloucester Wagon Co. official photograph January 1977 (dumb-buffers); p. 38 Arkayer Hudswell Clarke 0-4-0ST (303/1888) owned Partington Steel & Iron Co. at Bodfari c1930; p. 39 former LNWR 2-4-2T LMS 6627 leaving Bodfari station on 26 May 1947 (W.A. Camwell); p. 40 LNWR "Jumbo" heading LNWR train at Bodfari in 1904; p. 41 (upper) North Hendre Lead Mine Sidings with 48749 heading train of limestone in 1966; (lower) 45044 derailed at Synthite Works on 25 October 1966.
The New Reynolton Anthracite Colliery Company. Martin R. Connop Price. 42-3.
Illustrations during redevelopment of colliery in 1913 and its connection to the Saundersfoot Railway. The main proprietor of this Pembrokeshire venture was Thomas Maslin Harris. Also additional material for Skimpings in Issue 21 page 56.
A-Z of Sailing Craft: P - Pilot vessels by Edward Paget-Tomlinson. 44-5.
Substantial vessels were used in the Bristol Channel: cutters (known locally as skiffs) served Cardiff, Neath and Bristol. Schooners served Swansea and Liverpool. Some of the Bristol pilot cutters achieved later fame as yachts. Long and slender beach yawls were used on the Norfolk and Suffolk Coasts: see Archive 33 page 44..
Broad Gauge Bonus: more on Dawlish. 46-7.
See Issue 22 page 45: panorama with station, beach, fishing nets and bathing machines with 4-4-0T in station; also tunnel with disc & crossbar signal, station exterior and Rover class hauling down express along seawall at Starcross/
Inbye: Archive's Letters Page. 48.
Brewing up. Mike Jolly
See Issue 21 page 58 lower: suggests several sources of information about Bradford-on-Avon brewery
A Barmouth bibliography. M.R. Hambly.
See Issue 19 page 49 lower: suggests published sources of information, notably Lewis Lloyd's Sails on the Mawddach.
Not a Success. Pat O'Driscoll.
See Issue 13 page 24 et seq and Issue 17 page 59: notes a sinking of the Success and emphasises that ship did not carry convicts to Australia but acted as a moored prison ship.
'Tug boat' and explosives boats. Alastair Weir.
See feature in Archive 19 page 2 et seq: apologises for "death" of P.N. Thomas.
Reviews. 48-50.
Exploring Cornish mines. Vol. 4. Bob Acton and Kenneth Brown. Landfall. DP
Areas described those in South East Cornwall, near Kit Hill, the Phoenix Mines at Minions, Wheal Coates and Wheal Charlotte near St. Agnes, and the area around Helston. Very well received.
W.H. Auden—Pennine poet. Alan Myers and Robert Forsythe. North Pennines Heritage Trust. DP.
Auden was greatly moved by the lead mining area of the Northern Pennines
In a long day: the Titsahll photographs of farm and village life. David Kindred. Old Pond. DP.
Glass plates saved from 1920s and 1930s relating to rural Suffolk.
Banners of the Durham Coalfield. Norman Emery. Sutton. NP.
Trade Union of Mineworkers banners and the murder of the coalfield by a thatcher from Lincolnshire.
Industrial locomotives of Gwent. Geoffrey Hill and Gordon Green. Industrial Railway Society. NP.
"well reserched and invaluable". Reviewer notes that it is Gwent and not Monmouthshire.
Industrial Railways of St Helens, Widnes and Warrington. Part One – St Helens. C. H. A. Townley and J. A. Peden. Industrial Railway Society. NP.
"a detailed, valuable and authoritative history, which will appeal to industrial archaeologists as well as railway historians. Sadly, one of the authors, Harry Townley, died shortly before the book went to print. The book will serve as a fitting memorial."
Salford's Tramways. Part Two. Edward Gray. Foxline. NP.
"layout is tidy, the pictures are crisp (as one would expect from an Amadeus production) and the text and captions are excellent.". "one of the best tram histories to come out for a long while."
The industrial archaeology and industrial history of South Western England: a bibliograhy; compiled John Greenwood. Merton Priory. NP.
Final part of a five volume bibliography covering the whole of England, which purports to be a comprehensive and monumental body of work. Highly critical for what had been excluded, notably from Archive (KPJ but the slowness of bibling would have precluded anything other than the early issues) and the lack of entries for the Victoria County History for Gloucestershire, (the Forest of Dean volume of which came out "three years ago".
The Post of Haslemere. Peter Moorey. Author. NP.
"The postal history of most areas would make interesting study but, on top of the story of Haslemere's post offices, post boxes and postal vehicles, the town also boasted a couple of important other connections; it was the home of John Wornham Penhold, designer of the hexagonal post box made between 1866 and 1879, and for a time to Sir Robert Hunter, founder chairman of the National Trust and legal adviser to the Post Office in the 1880s...well produced and well illustrated work certainly merits a wider audience outside of its local area".
The Moorfield Pit disaster. Harry Tootle. Landy Publishing. NP.
Pit was near Accrington and accident took place in 1883: there were 68 deaths. Receives a warm review.
Skimpings. 51
Coke pusher, Fell Coke Works, Consett. 51.
Electric locomotive with 9 ton coke quenching car: official photograph from supplier (Smith Wellman) in 1920s.
Minera Lime Works. 52-3.
1908: many wagons painted with Minera Lime Co. Motive power mentioned in caption but not shown. For some illustrations see Issue 27 page 47.
Stanhope Dene blast furnace. 54.
Derelict, but not demolished until 1917/18: later view see Issue 27 page 49.
Lead mining at Middleton-in-Teesdale. 55-7.
Page 55: 2 ft gauge tramway; tram at Colberry North level; leat and village. Venture was operated by London Lead Company. See Follow up feature by Tony Fretwell (27-50): nine contemporary (present-day) illustrations.
0-6-0ST at Whitham's Sidings [signal box]. 58 upper
See letter from J. Richard Morton Issue 24 page 54: L&YR 0-6-0ST No. 549 at Wakefield.:
L&YR territory (goods depot) [Trafford Park]. 58 lower.
See letter from Ian Lloyd (24-54): also visible electric tramway
Mersey Railway Buses. T.B. Maund. 59-64.
Attempt by Mersey Railway to run connecting bus services thwarted by Corporation in favour of its tram services. Publicity material including maps showing services.
Cadoxton Station with Barry Railway 2-4-2T No. 94. inside front cover
See letter from Charles Donovan on page 45 of Issue 25 which corrects caption concerning direction in which J class is travelling, namely towards Cardiff
The Goonbarrow branch. Maurice Dart. 3-24.
Very brief history of the Cornish china clay industry, and its transport, including the involvement of the Cornwall Minerals Railway which opened its Goonbarrow branch on 2 October 1893, shortly before it was absorbed by the GWR on 1 July 1896. A description of the route, including the Goonbarrow or Stenalees Tunnel is assisted by a not-to-scale map, Many illustrations: Goonbarrow Junction signal box (interior and exterior) in 1970s (Charliw Saundercock); Wheal Henry siding (including view of 25216 hauling train of china clay hood wagons on 5 August 1976; 37668 with CDA hoppers at Rocks Drier on 18 April 1895 and 66048 at same location on 19 August 1999; RR/Sentinel 10029/1960 Denise owned by ECCL on 29 May 1992 at Rocks Drier; 1626 at Old Beam siding in 1950s; Carnsmerry siding on 8 September 1965; Higher Bugle in 1900s with train hauled by two ex-CMR 0-6-0STs; similar train at Lower Stenalees girder bridge (one of locomotives was 1380 Goonbarrow); pair of 16xx approach water tank at Stenalees on 13 August 1956; northern and southern portals of Goonbarrow tunnel; Carbean and Gunheath sidings; 1626 at former; 0-6-0ST 1380 Ringing Rock; ex-CMR 0-6-0ST 1396 with 0-6-0ST 1364 at Lower Stenalees on 24 October 1921; 2182 at Goonbarrow Junction (1945-8); Plymouth Railway Circle tour in brake vans on 22 April 1941 (hauled by 1626); Bugle Steam Railway Peckett 0-4-0ST Progress on 25 October 1982.
A-Z of sailing craft: Q - Quay punt. Edward Paget-Tomlinson. 25.
Craft used at Falmouth to carry provisions and mail out to sailing ships anchored in Roads.
Remembering Marc Brunel remembering. Robert Sharp. 27-30.
Author is Archivist at Science Museum. Gives a brief biographical history (includes portrait), but main focus is a letter (part reproduced) from subject to Sir Thomas Lauder of Grange House, Edinburgh, wherein Brunel discusses how he invented the block making machinery, and the vast amount of paper consumed in then modern bureaucracy, and how he travelled from Falmouth to London on arrival from America.
Bick Bros: a Cheltenham family business (1836-1961). David Bick. 31-40.
Retailers of suitcases, trunks and other items of luggage, also manufacturers and repairers, of such items.
The Clyde Anchorages Emergency Port. Ian Muir. 41-51.
During WW2 London, and especially its docks came under heavy boming, and to make it safer for suppiles coming from the Dominions a "port" was established at the Tail o' the Bank where ships could be unloaded in safety and their cargoes be transferred to barges or small ships for distribution. This required the ivolvement of Scruttons, a London stevedoring firm which had attempted to mechanize cargo handling, and the transfer of labour to the Clyde, including Trinity House pilots, to assist with pilotage. This feature excludes activities at Faslane, and readers are directed towards British Railway Journal Numbers 43 p.134 and 44 p. 208. Additional facilities at Craigendoran and Ardmore are mentioned, however. The feature includes maps and portraits of Claud Alexander Scrutton (who had died prior to WW2, but had modernized the firm), Maxwell Clark Halliday, Robert Hamer Hampson and David William Carl James. The text is accompanied by some magnificent photographs, both photographic and based upon black & white reproductions of paintings by the noted maritime artist Arthur J.W. Burgess who had been commissioned by Scruttons. The former include a view of the boom extending across the Clyde from the Cloch lighthouse; Caldwell Bay, Gourock, and of Thames sailing barges (the subject of subsequent correspondence). The latter include paintings of many of the great Trans-Atlantic liners (British, Canadian and French) and many small railway steamers. There is also a painting of Fairlie Pier with the magnificent Island of Arran in the background. See Skimping (page 52 in Issue 26) of page 51: Thames sailing barges Leonard Piper and Hydrogen re-rigging in Kingston Dock, Glasgow in 1945 prior to return to Thames. See letter in Issue 27 page 45 from Mary Mills concerning use of Leonsard Piper as a houseboat moored at the end of Chiswick Mall, and information about James Piper's yard in Greenwich..
Broad gauge bonus: East Cliff revealed! Peter Kay. 52-3.
Material additional to the author's Exeter-Newton Abbot: a railway history. Illustration taken at time of the opening out of the tunnel at Teignmouth in 1880s. One of the illustrations shows the signalling. Sketch map.
Inbye; Archive's letters page. 54.
Bradford on Avon brewery. B.W. Weston.
See Issue 21 page 58 lower: further information about the business via Bowler's of Bath's archives..
Bradford on Avon brewery. Jeff Davies.
See Issue 21 page 58 lower: further information about Seven Stars Maltings & Brewery
Trafford Park. Ian M. Lloyd.
Issue 23: illustration page 58 (lower): cites Don Thorpe's The railways of the Manchester Ship Canal. (p. 82). Locations confirmed by R.W. Kidner, Roger Holden, Brian Eckersley and Ted Gray.
Witham's Sidings signal box. J. Richard Morton.
See Skimpings 23-58 (upper): L&YR 0-6-0ST not GNR. Confirmation from Allan Sibley, Geoff Smith and R. Hawkins. Refers back to his own letter (Issue 22 page 55): 1891 not 1841 for date of Mount Gould Junction signal box..
Gremlins. Geoff Smith
Issue 23 page 8: nearer vehicle is a Ford; page 12 (lower) Foden not Sentinel, page 40 not a Jumbo, probably a special DX or Caol Engine.
Gremlins. Barry Job.
Issue 23 page 12 Foden not Sentinel: wagon not waggon.
Gremlins. Fred Emery.
Issue 23 page 8 nearer vehicle Ford.

Reviews. 55
Images of motoring. Lagonda 1899-1999. Arnold Davey. Tempus. DP.
Compilation of photographs is "both evocative and revealing"
The Schull & Skibbereen Railway. James I.C. Boyd.
The Railways of Newark-on-Trent . Michael A. Vanns.
Isle of Portland Railways Volume One The Admiralty and Quarry Railways. B.L. Jackson.
All published Oakwood Press. NP.
In James Boyd, [the Schull & Skibbereen] has gained the supreme narrow gauge historian to tell its story. Well written, well presented and beautifully illustrated, with many maps and plans including of the rolling stock, this is a must for all narrow gauge and Irish railway enthusiasts. Pretty much the same can be said for the Railways of Newark. The tiny Isle of Portland boasted an impressive array of railways, which served the quarries, the Admiralty base and the communities living on it. As such, and due to an impressive amount of material collected by the author, it is being presented in two volumes, although one wonders why perhaps it could not all have been done in one hardback - Oakwood do have some 300 page plus books in their range. However, whilst this is a worthy addition to the range and deserves to sell well, much of the material is let down by the format, a problem I [Parkhouse] have mentioned to Jane Kennedy of Oakwood. She is unwilling to stray from the A5 format with which her books are now totally identified but the miniaturisation of many of the maps in this book almost merits the inclusion of a free magnifying glass with each copy!
A guide to the industrial archaeology of Kent. David Eve. Association for Industrial Archaeology. NP.
"Well illustrated and with a good bibliography"
Thomas Sopwith surveyor. Robert Sopwith. Pentland Press. NP.
Thomas Sopwith won recognition as a mineral surveyor, geologist and civil engineer in the middle part of the 19th century. Born in 1803, his early career was spent in developing talents, such as wood working, illustrating and map drawing, which were to serve him well in later life. Beginning as a mineral surveyor in Cumbria and then employed by Newcastle Corporation as a road and rail surveyor, Sopwith became a Commissioner of the Forest of Dean in 1833 and, over the next two years, in collaboration with John BuddIe, produced a set of maps and a three dimensional model of the area, its mines and railways etc. Written by his great great grandson and using his own personal diaries as well as many other sources of reference, this is an interesting biography.
Skimpings
Irthlingborough Ironworks. 56.
So excited at finding picture of Ironworks that it overshadows real purpose of illustration: to portray newly reconstructed Ise viaduct in 1886 (MR Official). See also Issue 10.
New footbridge just north of Kettering. 57
MR Official taken in 1883 odf new metal footbridge with Kettering Iron & Coal Co. blast furnaces in background and company's locomotive, probably Black Hawthorn 0-4-0ST No. 1 within view.
Prototype trolleybus. 58.
Railless Electric Traction Company demonstrator at Hendon in Metropolitan Electric Tramways Ltd livery; KPJ: was the final drive by toothed belt?
Coventry pneumatic railcar. 58-61.
Developed by Armstrong Siddeley in conjunction with Michelin. One photograph shows the our axle bogies (giving a clear view of tyres and some indication of suspension) and five views of vehicle on test at Leighton Buzzard. Tests claimed car could stop from 60 mile/h in 90 yards on dry rails. See also 25 page 64. See also letter from Michael Vincent in Issue 29 page 46 which describes the preservation of footbridge shown with illustration. See also rubber.
RR steam railcar No. 1. 62.
Caption erroneaously described RR Chief Engineer as T. Hurry Riches! Engine for car was supplied by Hudswell Clarke in 1907, and car came from Cravens. Car shown in modified condition at Senghenydd in 1908.
Whitbread's Quarry. 63
Tramway in Purfleet area completed in 1805 to convey lime, chalk and marl to Thames. Engraving, sketch map and drawing of wagon.
Where are we now? 64
Skimpy skimpings: Ponds Forge probably in Sheffield, and dockside ironworks. See letter from Richard Kelham (Issue 25 page 45) which notes that wagons in canalside photograph were LNWR tpes in pre-1912 livery and to the rear possible Pilkington Bros wagons which might indicates St Helens. . See letters by J. Richard Morton (26-45) and by D. Peter Townson which confirm City centre site of former adjacent to Pond Street bus station.
Ketch Meridian [on River Parrett]. inside front cover
Alongside brick works which manufactured Bath bricks. View from about 1920 not long before Meridian met a complex end in August 1921 during thick fog whn she hit rocks off Pembrokeshire ws abandoned by her crew and was eventually wrecked on Camshore Point in Ireland.
John Len Smith. Neil Parkhouse and Ian Pope. 1.
Of Lens of Sutton (but not John Len) see British Railway Journal (Number 67 page 47) for fuller and more accurate account: the "L" in Smith's name was "Leslie"!
The Yorkshire Ouse. Mike Taylor. 2-20.
The Ouse served York, Cawood and Selby and connected them to the Humber
Carvel built dumb barge alongside Marygate Landing, York. 2
Catherine Clark prepares to enter Milby Lock at Boroughbridge with load of sand 3
Map of Yorkshire Ouse 4
Reklar dredging with a motorised grab at confluence of Nidd and Ouse in 1987 5
River King moored near Nunmonkton Ferry 6 upper
Leeds Magnetic motorised barge carrying sand from Rampton (on Trent) to Clifton passing centre of York iin 1982 6 lower
Ouse Bridge, York, with wooden sailing keels, late 19th century 7 upper
King's Staithe, York, 1950s 7 lower
Steadfast and Rapidity owned James Wilby Ltd unloading coal at Co-operative Society Wharf, York 8
Two clinker-built keels (one being Lizzie) with Skeldergate Bridge beyond, c1890 9
Reklaw at Walkers' Layerthorpe Bridge on River Foss, York, late 1920s 10-11
Blows Victoria unloading into warehouse built by Henry Leetham & Sons and owned Rowntrees in 1940s 12
Tug Little Shuv pushing barge Twite passing through Castle Mills Lock with load of paper in March 1997 13 upper
T.F. Wood & Co. steam towing tug Ouse hauling two lighters between Bishopsthorpe and Fulford 13 lower
John Harker's tanker Marchdale H leaving Naburn lock with fuel oil for National Glass at York 14 upper
Tadcaster with mast & derrick & bag dredging on River Wharfe and disused railway viaduct behind 14 lower
January 1963 ice-bound diesel lighter Selby Michael owned BOCM at Selby 15
View from top of Ideal Mill of Selby toll bridge and railway swing bridge in 1980s. 16 upper
Yendis, Henry Leetham steam keel passing through raised Selby Toll Bridge. 16 lower
Crescent Shipping's Eloquence negotiating Selby swing bridge in 1983 17 upper
Hook railway bridge at Goole after Dee had collided with it in 1973 17 (lower)
Coal-fired steam tug Robie hauling four lighters up the Ouse past Goole docks (aerial view) 18 upper
LMS Dearne unloading sand into sloop Prato at Goole in 1933. 18 lower
Framptondyke being launched into the Ouse at Goole in 1964 19
City of York steam tug Lancelot heading up lower Ouse in 1930s. 20 upper
Selectivity, owned F.T. Everard & Sons at Blacktoft Jetty with scrubbing towers for Drax power station in 1992. 20 lower
Shutting the stable door: the transformation of City transport in Liverpool. Part 1. T.B. Maund. 21-39.
This part covers the horse-drawn tram routes which started in the 1860s and which were eventually operated by the Liverpool United Tramway & Omnibus Co.; the takeover of the system by Liverpool Corporation, and planning for electrification of the network.
Horse trams in London Road near junction with Pembroke Place (one tram hauled by three horses). 21
Map horse drawn tram and omnibus network. 22
Dale Street with horse tram cars on Queen Victoria's Diamond Jubilee. 23
Church Street with Compton Hotel, St. Peter's Church and horse drawn trams. 21
City of Liverpool omnibus driver's license of 1890. 25
Horse trams near St. George's Hall, the Walker Art Gallery, the Wellington Monument and Lime Street station. 26
Castle Street with knifeboard trams and omnibuses. 27
Bridge to Mann Island with horse tram. 28
Lime Street and North Western Hotel and many horse trams. 29
Dale Street with New York tram. 30
Eades reversible tram used on Wavertree and Old Swan routes. 31
Garden saet double-ended tram at Dingle terminus. 32
Bootle to Litherland horse car which operated until 25 August 1903. 34
Knifeboard omnibus between Aigburth and Garston. 35
Crosby omnibus (four horses) at South Road, Waterloo. 36
Liverpool Overhead Railway Pier Head station with horse bus passing beneath. 37 upper
Upper Parliament Street with centre electricity pole in place. 37 lower
Lime Street with Adelphi Hotel, Lewis's store and horse trams and omnibuses
Pier Head with horse omnibuses on very wet day. 39
Broad Gauge Bonus: Locomotives at Gloucester. 40-3.
Gooch Standard Goods 0-6-0 Lagoon; Firefly class 2-2-2 Saturn; 4-4-0T Hesiod, Victoria class 2-4-0 Stephenson and Hawthorn class 2-4-0 Bury.
Follow up (From Archive 22), 43.
Letters from Peter Kay on signal working at Dawlish, and in particular the situation of the points at the end of the loop, inspected by Col. Rich in March 1876, and by Peter Kay (Archive 23) on the nature of the fencing (page 47 upper) and the non-existent boardwalk.
A-Z of Sailing Craft: R - Ramsgate Trawler. Edward Paget-Tomlinson. 44
Sailing trawlers developed in Barking, Essex and in Brixham. The vessels had to be strong to haul the heavy gear. Brixham men took their vessels to Ramsgate. The last sailing trawler at Ramsgate, Quartette, was not given an auxiliary engine until 1931. Cited Edgar J. March Sailing trawlers.
Inbye: Archive's letters. 45.
Looking back to the future. Fred Emery.
Comment upon Editorial in Issue 23: Questions the financial viability of LNER (would have had to make severe cuts in mileage and replace rail services by road). All railways should have electrified: problems of crewing steam. Much money wasted on dieselisation [KPJ: consider application of diesel traction to coal traffic with little potential, such as Ayrshire coalfield]. There was too much political interference.
Looking the other way. Charles Donovan
See inside front cover of Issue 24: train travelling towards Cardiff
Skimpings puzzles. Richard Kelham
See illustrations in Issue 24 page 64: notes that wagons in canalside photograph were LNWR tpes in pre-1912 livery and to the rear possible Pilkington Bros wagons which might indicates St Helens
More on those steam road vehicles. Les Burberry.
See Issue 23 page 12 lower: noted that vehicle was a 6 ton Foden three-way tipper No. 13136 new to Derbyshire County Council in November 1928 registration No. RA 7242. Also refers to Issue 23 page 34 who notes the presence of a Wm. Foster of Lincoln road locomotive, probably No. 3470/1907 new to R.F. Wynne of Rhosemore: the Foden vehicle was No. 1614/1908 to Evans Bros, registered M 1906, subsequently sold to E. Phillips in 1916. .
Kirkleatham musings. Michael Grice.
See Issue 22 page 31: during the 1940s the writer encountered a derelict quarry near Wolverhampton where there was a traction engine which had been mounted on a steel frame to act as a winding engine
Kirkleatham musings. Ian Griffiths.
See Issue 22 page 31 notes on cable incline
Reviews. 46-7.
Victor Waddington — Giant of the South Yorkshire Waterways. Mike Taylor. Yorkshire Waterways Publications . NP
Receives an excellent review: subject was an entrepreneur.
The Industrial Locomotives of Nottinghamshire compiled Ian R. Bendall. Industrial Railway Society . NP
Comprehensive and highly recommended.
Edinburgh's Transport Volume 2 The Corporation Years 1919-1975. D.L.G. Hunter. Adam Gordon. NP
"It is an extremely detailed volume with a fine selection of beautifully produced pictures and road transport enthusiasts will find much of interest within its pages... Full fleet lists are included and there is a fold-out colour road map of Edinburgh attached to the inside back cover, which shows all the various routes.
AEC Mammoth Major Mk III. Graham Edge. Gingerfold Publications. NP
"These inexpensive books are ideal for road transport enthusiasts and modellers, with a reasonable amount of text a large selection of pictures and detailed captions. The pictures are rather too light but they are sharp and the detail can be made out.
The Wey & Arun Junction Canal; compiled P.A.L. Vine.
The Wilts & Berks Canal; compiled Doug Small.
The Aire & Calder Navigation compiled Mike Clarke.
The Gloucester & Sharpness Canal compiled Hugh Conway-Jones.
The East Shropshire Coalfields compiled Ivor J. Brown.
The Wigan Coalfield compiled Alan Davies & Len Hudson.
Peak District Mining and Quarrying compiled Lynn Willies & Harry Parker.
Mining in Cornwall. Volume 1. The Central District compiled J. H. Trounson & L. J. Bullen.
Mining in Cornwall .Volume 2. The County Explored compiled J.H. Trounson & L. J. Bullen.
Scunthorpe's Industries compiled Reg & Peter Cooke.
P & A Campbell Pleasure Steamers 1887-1945 compiled Chris Collard.
P & A Campbell Pleasure Steamers From 1946 compiled Chris Collard.
The Clyde Submarine Base compiled by Keith Hall.
Shipwrecks of Kent compiled by Anthony Lane.
Immingham and the Great Central Legacy compiled by Brian Mummery & Ian Butler.
Liverpool Docks compiled by Michael Stammers.
The London, Brighton & South Coast Railway compiled by John Minnis.
London's Railways compiled by KA. Scholey.
All from Tempus Publishing Ltd. NP
Direct quote from review: Tempus have been so prolific of late, in the areas of transport and industrial history, they will forgive me for lumping this lot together in one review — otherwise, we'll never be able to cover it all! These are all titles which have been commissioned and the first thing to say is that, in almost every instance, they have contacted the right people — P.A.L. Vine, Hugh Conway-Jones, John Minnis etc. Thus we can rely on the information in the historical introductions and the reasonably extensive captions being correct. Canal and mining enthusiasts in particular suffer from a positive lack of published work in relation to railway buyers, so many of these titles are welcome additions to the bookshelves. The East Shrops., Wigan and Peak District volumes contain much of interest although the two Cornish titles are only revised and enlarged versions of Jack Trounson's original editions published (twice) by Moorland. The canal titles vary somewhat — the Wilts. & Berks. was after all a rather obscure undertaking which closed early, has disappeared totally in places (the centre of Swindon for instance) and which was little covered by photographers. The major problem with the Tempus range is the uniformly poor quality of picture reproduction, partly due to the cheap paper used and partly down to a lack of know-how with the scanning. The pictures are decidedly flat and lacking in both clarity and sharpness. Railway enthusiasts are used to much better than this and a friend I showed the LBSCR volume to commented that he had seen virtually all of the pictures before. The cover price is not excessive and knowing the size of some of the print runs, it is difficult to see how Tempus can improve on the quality but it is a problem that really should be addressed. A lot of very good material is being used up, which can make life difficult for anyone hoping to do a serious history at some stage. Given that the whole ethos of the books is the pictures, it is rather surprising that more effort isn't made and that some of the authors and bodies involved (the National Waterways Museum for instance) have been prepared to see their material so poorly used. To sum up, the industrial and canal titles are probably all worth getting because there is little else they compete with and the information they contain is worth having anyway. The two Campbell volumes are OK but the Clyde, Immingham, Liverpool and Kent Shipwreck titles are all useful. I think the railway ones will struggle to find much of an audience though.
Railways of North Wales. Walter Turner. John Jones Publishing. NP
Gazetteer of the region's railways as at time of publication; split into logical sections (standard gauge, narrow gauge, cable miniature and miscellaneous), "this is a clear, detailed and useful volume to have with you if visiting the area. There are potted histories of the various lines but the book is at its most valuable as a guide — how to get there, nearest toilets, facilities offered etc."
The River Avon - a pictorial history. Josephine Jeremiah. Phillimore & Co. Dennis Parkhouse.
"Josephine Jeremiah has assembled a rich legacy of illustrations and old photographs, depicting life on the river in all its forms. The many towns and villages the river passes receive their fair share of coverage, whilst more views remind us of the many mills and ferries that once thrived on this busy river. ...The only criticism is the poor reproduction of some of the pictures, which are flat and lacking in detail. Once again, it is to be emphasised that modern technology, coupled with better quality paper, should enable these precious social documents to be more sympathetically handled but far too many publishers still make the mistake."
Skimpings.
Tunnelling under Elmstead Woods! 48 upper.
Picture submitted by Neil Knowlden from Bromley Central Library which claims to be tunnelling activity at Elmstead Woods, which it clearly is not. Where was it? See responses to this silly picture from Kidner (32-31) and Cory (32-31) and submitter's response to these (33-47).
Silver mine, Combe Martin. 48 lower
Ruined engine house at Knap Down silver mine in Combe Martin, c1925.
Falmouth Quay punt. 49 upper
Falmouth Quay punt just prior to WW1
PS Waverley. 49 lower
PS Waverley in LNER livery in leaving Craigendoran Pier in 1947 [KPJ: greatly enjoyed the vision of this vessel out of the water on a barge in the Yare to renovate its hull during early 2003 - funnels sporting its NBR colours].
Abercarne Colliery. 50-1.
Abercarne Colliery: two illustrations which caption states was c1880 (one of wagons still has dumb buffers): wagon visible lettered T. Beynon & Co. Ltd; also publicity material from this firm (early twenieth century?)
The changing face of Greenwich Riverside. Patricia O'Driscoll . 52-63.
A comparison of the area then (presumably 1998/9 and published to mark the Millennium and its Dome) with the 1950s when that stretch had a wonderful assortment of stenches, especially from the mud, with Ordnance Survey 6 in map from 1924 and pictures of river, its pubs, boats, barges, etc. See 39 page 40 for "aerial" view.
Follow-up: the Coventry Railcar. 64.
The Coventry railcar with Michelin pneumatic tyres: illustration from John Alsop (LPC 9094) of Fowler 2-6-4T 2389 hauling passenger brake and flat bogie wagon with film crew filming railcar on Bushey troughs; notes from Mike Christensen concerning problems of track circuits and the detonation of detonators (the former is still a problem with lightweight vehicles); from Peter Swift concerning the four types evaluated in Britain: Type 9 with bonnet and articulation (evaluated on SR and LMS in January to April 1932), Type 20 with two eight-wheeled bogies with raised driver's cab at one end demonstrated on LMS in 1935; the two Coventry Pneumatic railcars built in 1936/7 and operated in the Coventry/Leamington/Rugby area. The Leighton Buzzard photographs (Issue 24 page 58) are of the Type 20. Problems were track circuits, flammability of fuel, and structural weakness. There was a serious accident with heavy loss of life in France in 1947. Two citations. R.W. Kidner corrects day of test noted quoting Engineering 22 February 1935. Michael Dunn states that Leighton Buzzard footbridge was still in situ. See also section on rubber components within railway design.

The Somersetshire Coal Canal. Roger Halse 3
The Somerset Coal Canal was empowered by an Act of 17 April 1794 to link the Somerset coalfield, around Camerton and Radstock to the Kenet & Avon Canal. Much of the route through Radstock was used by the Somerset & Dorest Railway, but the route to Camerton was a very late canal to railway conversion, not taking place until the 1900s. Thus there are photographs of the canal, the conversion process, and the railway, and its destruction. The railway was the location for filming the Titfield Thunderbolt. Specific illustrations include Combe Hay Tunnel c1910 following conversion for use by C&LSR; Combe Hay Halt c1910; the chain-worked incline at Lower Conygre Colliery, Timsbury c1890; the act of reconstruction c1908 and a view of the canal at Midford with the S&DJR in the background, c1900.
Broad Gauge Bonus. 24-5.
Very early (c1849) photograph of Cheltenham shed with R. Stephenson 2-2-2 Polar Star and Stothert & Slaughter 2-2-2 Javelin; also Bradford-on-Avon goods shed (1865-70) with crane, horse shunting, and large stone blocks awaiting loading; Marlow Road station (later Bourne End)) in 1869. Further information on page 56 in Issue 27.
Shutting the Stable Door: Part II. T.B. Maund. 27-41.
Electrification of Liverpool's tramway system. Illustrations include photographs of track laying in 1898 (on the Dingle route); the Lister Drive generating station (exterior); ornate tramway shelters; equally ornate tramcars, especially the German Altona and Ringbahn cars (which operated with trailers); also early British vehicles. Text discusses problems of horse-working, including manure disposal, and eventual disposal of horses. Illustrations:
Ringbahn set (German motor & trailer cars) on driver training in Park Lane prior to opening Dingle route in November 1898. 26
John Brodie, the City Engineer, is shown ready to board his chauffeur-driven motor car. 27
Cast iron shelter at Smithdown Road omnibus terminus. 28 upper
Brick-built shelter at Knotty Ash. 28 lower
Track laying in Park Road on Dingle route. 29
Laying points at junction of Park Place with Upper Warwick Street on Dingle route. 30.
Map: Liverpool Corporation electric tram routes as at 31 December 1902 32
Laying track fan inside Dingle depot 33 upper
Old tramway works: Tramway Road/Aigburgh Road: pre-assrmbly complicated pointworks 33 lower
Lister Road generating station 34
Dingle depot: Altona motor and trailer set 35
Altona set with Ringbahn set behind at Aigburgh Vale terminus with connecting horse bus behind 37 upper
Dick Kerr open-top double-deck tram with horse bus in Corporation colours on Garston route. 37 lower
A-Z of Sailing Craft: S - Shetland Sixern. Edward Paget-Tomlinson. 42
Six-oared, with sail, Norse-derived vessels used for inter-island travel and fishing. Also mentions, and sketches some of the other Shetland craft.
Reviews. 44
No need to ask! - early maps of London's UndergroundRailways. David Leboff and Tim Demuth. Published by Capital Transport Publishing. IP
Prior to the famous London Underground map in 1933 there was a wonderful wealth of cartographic design used to guide travellers around London's growing Underground system: this volume looks at those earlier maps and from them a vast amount of knowledge can be gained. Included in the work are chapters covering the printing methods and the cartographers themselves but it is the sections on the growth of the Underground system with the chronological reproduction of the maps that really makes this book. All of the maps are reproduced in full colour, the only problem being the reduction of poster sized images to fit on a page.
Coastal & Short Sea Liners. C.V. Waine. Waine Research Publications NP
Production standards and content of Charles Waine's books are of the highest quality and design and layout set them aside from the work of all others. This latest title does nothing to lower those standards and devotees are sure to be delighted with it. With the plethora of plans it contains, modellers too will find this a very useful volume. The book is a companion volume to Steam Coasters & Short Sea Traders, now in its 3rd edition, and is likely to prove every bit as popular. It covers the many independent companies operating screw steamers and later motor ships, on regular routes carrying general cargo, as well as livestock and some passengers, rather than the railway companies, but it does contain Wilson's & North Eastern Railway Shipping Co. Ltd., a joint operation set up to counter the rival steamer services of the Great Central and Lancashire & Yorkshire Railways on the routes to the continent.
To Western Scottish Waters. Tempus Publishing. Robert N. Forsythe. NP
Illustrated history of travel in and around the Highlands and Islands of western Scotland. The steamer services of the Caledonian and North British Railways are covered, as are those of David Macbrayne. Whilst the 16 page colour centre section on glossy paper is to be applauded, it begs the question, considering the cover price, as to why gloss was not used for the whole of the book. The difference in production price is minimal and just gives the impression of corners being cut. Also, whoever does the picture scanning has little idea of what they are doing. Everything is flat lacking almost completely in sharpness and punch, and even the colour pictures are poor in this respect. All this is a shame because Robert Forsythe's text and captions are readable, detailed and interesting, and the range of publicity and tourist material shown is tremendous.
The Moorfield Pit Disaster. Harry Tootle
Hell Under Haydock. Ian Winstanley. Both Landy Publishing
Both deal with disasters at pits in the Lancashire coalfield. The explosion at Moorfield Colliery occurred on the 7th November 1883 and claimed the lives of 68 men and boys — the youngest, Aaron Riding and James Atherton, were both aged 10 . It remains the worst colliery disaster of NE Lancashire. Harry Tootle, an ex-miner himself, brings the terrible story to life in graphic detail, illustrated with many of the engravings which appeared at the time in such as The Ilustrated London News and The Graphic. The explosion at Lyme Pit, Haydock on the 26th February 1930 was much less severe in terms of loss of life: 13 men died. The fact that 8 of these only died later from the terrible burns they received seemed, however, to make it much worse. Ian Winstanley's moving account of the disaster was actually written in 1990 but he felt that whilst it was the right time to make a record of the memories of those left the scars were still too fresh in people's minds for it to be published then. Again the account is full and detailed, and includes, most unusually for an event such as this, the eye witness testimony of two men who saw and survived the actual explosion. Well produced and well written, both these small volumes are thoroughly recommended to mining enthusiasts, as well as anyone interested in social history and working conditions of the periods involved.
Inbye: Archive's Letters. 45.
More on Pond's Forge, Sheffield. J. Richard Morton.
See Number 24 page 64
More on Pond's Forge, Sheffield. D. Peter Townson
See Number 24 page 64: both confirm City centre location of Forge.
More on Clyde Anchorages. Ian Muir.
Seaplanes were based at Roseneath (information provided by J.R.D. Campbell). In Sylvia Clark's Paisley – a history it is stated that US forces were brought ashore in Paisley Harbour perhaps this was before US entered WW2. St Silio was visible in view of Cardwell Bay (Robert Wall's Bristol Channel pleasure steamers, 1973. Duchess of Abercorn built Harland & Wolff is also visible.
More on Clyde Anchorages. John Fisher.
Identification of three-funnel ships in illus. on page 43; also notes on Grand Admiral Raeder and warships on page 45 (Castle class).
Rose-tinted spectacles. Graham Edge.
Refers to feature by Patricia O' Driscoll: largely comment.
Skimpings
Early passenger transport in Cardiff. 46.
Horse-drawn omnibus – St Andrews' Improved Omnibus (double-deck with knifeboard seating) in 1882; and horse-drawn tramcar, similar in design to bus, 1881: Cardiff & Penarth Harbour Tramway Co. See letter from P.F. Cory (28 page 1).
Llanddulas Pier Colwyn Bay. 47.
Pier served Llanddulas Quarry. Vessel at pier was Clifford owned Mann, Macneil & Co., Glasgow
Festiniog views. 48-51.
Photographs taken at Tan-y-Bwlch by Francis Bedford in about 1885: two views of trains, one of lake. One railway view includes single Fairlie Taleisen, other includes two double Fairlies. Notes by Adrian Gray and Mike Christensen. See letters (27-45) from Keith Fenwick, Richard Kinnear and B.R. Emery which cast doubts about proximity in time of two views of station.
Follow up [Thames barges in Kingston Dock, Glasgow]. 52.
Ian Muir supplied photo. taken 22 September 1945 of Leonard Piper and other Thames sailing barges re-rigging prior to returning to Thames, probably via Caledonian Canal: see feature on Clyde Emergency Port (24 p. 41)

Ambergate Limeworks. Mike Taylor. 53-64.
Shows railway system including Coffeepot supplied by De Winton's of Caernarvon and 0-4-0ST Dowie. Includes photograph of Clay Cross Co's blast furnaces at Clay Cross in 1870.
Archive Issue 27 (September 2000)
We're all going on a summer holiday. inside front cover.
Cayton Bay campsite in 1930s with mixture of caravans, tents and grounded tramcar and bus bodies. See letters in Issue 28 (page 41) from A. Copley who was taken by car from Halifax to Cayton Bay in the late 1920s and 1930s and stayed in a converted railway carriage..
Editorial. Neil Parkhouse and Ian Pope. 1.
Objection to excessive growth of vegetation along canal banks and on local steam railway (KPJ: it is the Forest of Dean - if you want treeless vistas come up to North Norfolk - no problem on our steam railway)
Dolgarrog Aluminium Works. Neil Parkhouse. 3-17.
Location is shown on map, and there is a plan of the works. Hydro-electric power was first generated on a commercial scale by the North Wales Power & Traction Co from a power station in the Carneddau region of Snowdonia using the expertise of Bruce Peebles of Edinburgh and Harper Bros. The Aluminium Corporation Ltd, in which Bruce Peebles had an interest, decided to built a generating plant and refining plant at Dolgarrog and work started in 1908. The plant is of interest for a major dam collapse. Illus.: interior of laboratory, general office, power station with turbines supplied by Ganz and generating equipment by Bruce Peebles, furnace or reduction room, recasting and refining area, gas producer plant, works tramway. The production of carbon electrodes required a considerable amount of equipment. See letter from the late Geoff Gamble (28 page 40) on the chemical recations involved in extraction of aluminium from bauxite. Part 2 Issue 28 page 29. For collapse of dam see Part 3 Issue 29 page 30 et seq. See letter (33 page 46) from W. Ifor Roberts, a recent Technical Manager, noting possible closure of works.
All about Eva. Kirsten Elliott. 19-27.
Thames steam yacht, now preserved, built by Thorneycroft at Chiswick in 1874 and used as an umpire boat at the Henley Regatta. Illustrations of a cruise on the Kennet & Avon Canal in mid-1890s. Illustrations of Copse Lock, Barton Bridge (Bradford on Avon); Caen Hall lock flight at Devizes; footbridge carrying All Cannings to Allington path; Wilcot Wide Water; Great Bedwyn church; Little Bedwyn; Lock 29 at Kintbury with dumb buffer wagon from Radstock Coal Company on adjacent Berks & Hants Extension Railway (GWR). The identification of this location is discussed at length.
William Ireland: bicycle maker and pioneer motorist. Malcolm Bobbitt 29
Born at Barrow Hill, Bold, near Warrington and educated in Sankey, William Henry Ireland became a skilled toolmaker and adventurous cyclist who took his Humber biccyle from Warrington to London and on to Paris in 1888. He began to manufacture bicycles in Sankey and developed the Walton cycle which used his Mother's maiden name. He made an attempt to manufacture a steam car, but this failed. He became an agent for Arrol Johnston cars, and for other makes, but sold his business in 1923 and in 1928 he retired to the Lake District. He was also a pioneer in towed caravans.
A glimpse of the Pembrokeshire Coal Trade, 1880. Martin Connop Price. 37-41.
Correspondence between C.R. Vickermann of Bonvilles Court Colliery (illustrated) and others involved in the coal trade notably Dr Howard John Norton (includes portrait) and Messrs Charrington Sells & Co. There are also illus. of Saundersfoot Harbour.. Further information Issue 34 page 57
A-Z of Sailing Craft: T - Trow. Edward Paget-Tomlinson. 42-3.
Had to be sufficiently strong to withstand groundings on sandbanks in Bristol Channel. Upriver craft had differnt rigging and could traverse Stroudwater Navigation and Severn.
Reviews 43-4.
Mines of Cornwall and Devon. Peter Stanier. Twelveheads Press. Paul Field.
British Geological Survey photographs well repoduced.
GWR goods wagons. A.G. Atkins, W. Beard and R. Tourret. Tourret Publishing. Paul Field.
3rd edition of "definitive work".
The wearing of the green. William M. Tollan. Adam Gordon. NP.
Glasgow trams: anecdotes; nice colour pictures, maps, routes and glossary (wha's that fer?).
The Bristol story. Part 2 1952-1983. Alan Townsin. Venture Publications. NP
Bristol Commercial Vehicles: lorries, buses and railbuses.
British small mines (North). A.J. Booth. Industrial Railway Society. NP.
Entries for each consist of map, illustrations and caption.
Coal mining. Geoffrey Hayes. Shire Publication. NP
handy quick reference guide (32 pp)
The tramways of the West Midlands. W.H. Bett and J.C. Gillham; ed. R.J.S. Wiseman.
The tramways of Eastern Scotland. J.C. Gillham and. R.J.S. Wiseman.
Light Rail Transit Association. NP
"warmly recommended"
The Giant's Causeway Tramway. Michael Pollard. Irish Railway Record Society (London Area). NP
Initially linked Portrush with Bushmills. "super little book"
Inbye: Archive's Letters Page. 45.
Spot the difference at Tan-y-Bwlch. Keith Fenwick.
Spot the difference at Tan-y-Bwlch. Richard Kinnear.
Spot the difference at Tan-y-Bwlch. B.R. Emery.
See 26-48. All show in different, but mainly amusing ways, that the two photographs were taken on quite different dates.
Wrong Cley. R. Childs.
See Issue 22 p. 54 for letter from Richard Kelman refering to Issue 20 page 54 (upper): actual location River Stour at Sandwich and W. Felton's barge building yard.
The Leonard Piper. Mary Mills.
See Issue 24 page 51:concerning use of Leonard Piper as a houseboat moored at the end of Chiswick Mall, and information about James Piper's yard in Greenwich
Follow up: memories of Harker ships on the Sharpness Canal. Julian Brinkworth. 46.
See Issue 20 page 55: ship-spotting days at Frampton on Severn.
Follow up: Notes on Minera Lime Quarries. 47-8.
See Issue 23 page 52: illus. of motive power: Manning Wardle 0-4-0ST (1861) Henrietta 1890s; Beyer Peacock 0-4-0ST Olwen (1910) in April 1959 (two views); RCTS Special train hauled by 0-6-0PT
Follow up: old foundry Stanhope Dene. 49.
Postcard view c1905: see Issue 23 page 54.
Follow up: lead mining at Middleton-in-Teesdale. Tony Fretwell (Duram Dales Mining Society). 50-4.
See Issue 23 page 55: nine illus. (contemporary, present-day, state)
Broad Gauge Bonus gauge conversion at Grange Court. 54-6.
Ambrotype taken in August 1869 showing E.B. Wilson-built 0-6-0 GWR No. 274; boundary stone on Grange Court station between Gloucester & Dean Forst Railway and South Wales Railway. Page 56: further information on Cheltenham (Issue 26 page 24); Trowbridge (Issue vv) and Marlow (as Cheltenham).
Skimpings. 57.
Mishap on the Parrett. 57 upper
Ketch Arthur on side at Bridgwater in 1910. Caption suggests vessel originated in Bridgater, but came from Southtown, Yarmouth (See letter from Robert Maltster Issue 29 page 46).
Shropshire Union Canal mystery view. 57 lower
Illustration was reproduced in reverse: actually Bunbury staircase locks on Chester Canal. See letters in 28 page 40 by Ian Jeremiah and by Jim McKeown.
Pluds' Pit. 58-9.
Lydbrook Deep Level Colliery: shaft sinking in 1890s and used to rescue trapped miners on 30 June 1949
Lewisham's first electric trams. Patrick Loobey. 60-4.
Pictures taken by Perkins & Son of the changeover period, 1907, when the horse-drawn trams operated by South Eastern Metropolitan Tramway Company were replaced by LCC electric cars operating on the conduit system. Some pictures show both types of tram, another one shows the conduit being installed. See letter from John Lewis (29 page 47) concerning destination of tram on page 60: suggests Catford.
Archive Issue 28 (December 2000)
Editorial. Neil Parkhouse and Ian Pope. 1.
Obituary notices of John Keavey, bookstall manager Embsay and Bolton Abbey Railway; and Geoff Gamble. bookstall manager 3mm Society and proprietor of Cheona Publications. Inspired letter from Bob Smythe (29-46).
Two men in a canoe. Andrew Swift. 3-15.
In August 1929 two young men navigated a canoe from Shipley to Oundle via the Aire & Calder Canal, the River Trent and Soar, onto the Grand Union Canal, and so to the River Nene. See also extensive letter from Euan Corrie in Issue 60 pages 42-3. Sadly there is no indication of how the pair achieved the really difficult part of getting from Goole into the Humber and up the Trent.

| | | |
| --- | --- | --- |
| canoeist writing up log at Blacktoft 11 August 1927 | 2i | |
| two canoeists presumably at Shipley | 3 | |
| Shipley warehouses Leeds & Liverpool Canal 9 August 1927 | 4 | |
| New mill at Apperley Bridge on 9 August 1927 | 5u | |
| Leeds docks 9 August 1927 | 5l | Euan Corrie adds considerable info |
| transom-sterned empty boat being towed | 6 | Euan Corrie states from Leeds & Liverpool Canal |
| train of Tom Pudding boats | 7u | Euan Corrie corrected caption which implied that the compartment boats were taken out of the water for loading: this was a rare operation (St John's Colliery), but the boats were uncoupled for loading ships at Goole by tipping |
| Goole docks with canoe alongside on 11 August 1927 | 7l | |
| canoeist at High Marnham 12 August 1927 | 8u | original caption noted the change on the Trent since 1927 of High Marnham Power Station: Euan Corrie notes since dismantled |
| sailing barge on River Trent on 12 August 1927 | 8l | |
| Cromwell Lock 12 August 1927 | 9 | |
| weir at Cromwell Lock on 13 August 1927 | 10u | |
| Saxelby family on 13 August 1927 | 10l | |
| Saxelby family on 13 August 1927 | 11u | |
| Hazleford weir and boat rollers on 14 August 1927 | 11l | Euan Corrie notes other locations of boat rollers |
| railway bridge over Beeston cut on 15 August 1927 | 12u | Euan Corrie corrects: Cranfleet cut: one of the railway bridges still exists |
| Soar at Thurmaston on 16 August 1927 | 12l | |
| Saddington Tunnel on 17 August 1927 | 13u | |
| Foxton locks on 17 August 1927 | 13l | |
| lock-keeper at Watford (Nortants) on 18 August 1927 | 15 | |
En route they took some pictures of themselves, and of a tug and compartment boats, a sailing barge on the Trent, Cromwell Lock, barge families, Saddington Tunnel and Foxton locks. The reason for the destination is explained by David Flather (Issue 29 page 46) as he attended Oundle School from 1944 where the two canoeists were House Masters, the photographer was known as "Snap" and taught the boys photography. . .
Jonathon Bowler and J. B. Bowler & Sons Limited, 1856-1969. Stuart Burroughs. 17-25.
Mineral water works in Bath. Illustration on page 17 of Bowler children led to letter from Philippa Corrie (30 page 41) which queries the date of the photograph and/or the vital statistics of Emma.
A-Z of Sailing Craft: U - Upper Trent Boat. Edward Paget-Tomlinson. 26-7.
Nottingham to Burton-upon-Trent and on Soar.
Dolgarrog Aluminium Works: Part 2 by Neil Parkhouse. 29-37.
Part 1 Issue 27 page 3: Part 3 Issue 29 page mm. In this part most of the pictures date from 1913 or earlier. Illus.: Ynys Quay at Conwy with tubular bridge in centre-ground and NBR and LNWR wagons in sidings; Anna Olga in use as floating warehouse in Conwy harbour, SS May at Glan Conwy, newly dug canal, various residential buildings, library, church, tennis courts and works.
Broad Gauge Bonus. 38-9.
Collision at Norton Fitzwarren on 11 November 1890, involving 4-4-0T No. 2051 and 0-6-0 1100: report was by Col. Rich. See letter by John Lewis (29-47) which gives considerably more information about coaches involved as illustrated on page 39.
Inbye: Archive's Letters Page. 40-1.
Wrong way round! Ian Jeremiah.
See 27-57 lower: staircase at Bunbury: photo printed in reverse.
Wrong way round! Jim McKeown.
See 27-57 lower: Confirms above and provides further information.
Chemistry lesson. Geoff Gamble.
See first part of feature on Dolgarrog (Issue 27 page 3): notes on composition of alumina; several heroic early reactions dreamed up to extract aluminium from it, and the Hall-Heroult process used at Dolgarrog.
Seeing horses. P.F. Cory.
Horse bus shown in Skimpings (Issue 26 page 46) was drawn by two horses.
Good morning campers...A. Copley.
See Issue 27 inside front cover: illustration of Cayton Bay holiday shacks in 1930s (bus and carriage bodies)
Pick and mix. B.R. 'Fred' Emery.
See Issue 27
Blocking out the view. Rodney Marshall.
See Issue 26
Radstock Coal Co. Richard Kelham.
See Issue 27

Reviews. 42-3.
The golden age of steam locomotive building. Philip Atkins. Atlantic in association with NRM. NP.
"This is an important book, beautifully produced, and well illustrated thanks to the NRM's vast archives. The text is perhaps shorter than many would expect, given the size and complexity of the subject, but it is probably all the more readable for that and is packed with detail."
Railways around Llanelli. Michael Denman. Wider View. NP
"The presentation and standard of reproduction is generally very good, although the track plans could have been much better. That apart, this is a useful little volume which will find much favour amongst Welsh railways enthusiasts."
Madeley & Lycett Collieries. Allan C. Baker. Industrial Railway Society. NP.
"This is actually Issue 161 of Industrial Railway Record, the IRS's magazine, but has been done as a special issue concentrating on these North Staffordshire collieries and without the regular features such as letters ete. Well illustrated and with Allan Baker's detailed and knowledgeable text."
The Prestige Series No.4: Lincolnshire. John Banks.
The Prestige Series No.7: Tyne-Tees-Mersey: a survey of the Limited Stop Pool Services in the North of England 1929 to 1975. Keith Healey and Philip Battersby.
Venture Publications. NP.
Volume 4 is a history of the Lincolnshire Road Car Company from the late 1920s to its absorbtion into the National Bus Company's fleet in 1969. "The texts are readable and informative and both books contain a good selection of interesting and mostly evocative pictures. The only small criticism is in the picture reproduction - they look as if they could do with scanning and printing at a higher resolution."
London's Industrial Archaeology No.7. Greater London Industrial Archaeology Society. NP.
Subjects featured include Greenwich Generating Station, Carter Paterson's stables in Camberwell, the Bermondsey gelatin manufacturers B. Young & Co., The machinery at the House Mill, Bromley-by-Bow, the GNR's first terminus at Kings Cross and the ship repair works at the Royal Albert Docks.
East Lancashire Coachbuilders. Harry Postlethwaite. Venture Publications. NP.
Builders of bodywork for buses, coaches, trams and railcars. Well received, but critices standrad of photograph reproduction.
The twilight years of the Glasgow tram. Adam Gordon. NP.
Colour illustrations mainly from Douglas McMillan collection. Expensive.
Industrial Heritage.
Yorkshire History Quarterly.
Both published by Hudson History. NP.
"The resuscitated Industrial Heritage may already be in trouble, with the death of its founder and driving force John Keavey, who was still at the helm with Phil Hudson having taken over responsibility for its publication. We shall have to wait and see what happens next, as it were, but the magazine deserves to succeed both as a lasting tribute to John's vision and energies, and because of its invaluable industrial archaeology news section. However, it is a harsh market place and Phil needs to address one or two matters quickly if the magazine is to flourish. As a previous contributor to Archive, we hope the following criticisms are taken by him as reasonable and constructive. The change back to A5 format is definitely a good move. However, picture reproduction, layout and design all need sharpening up. The pictures, many of which are reproduced quite small, are mostly far too fuzzy to be of any real use." Articles in this first issue include Brickmaking in Accrington, the history of the Dunaskin Open Air Museum site (Dalmellington Ironworks), Robinson's Flour Mills at Deptford Bridge and Matthew Murray, Pioneer Engineer, Part 1. Yorkshire History Quarterly (Phil also publishes a similar title for Lancashire) is now in its 6th year and has obviously found its market, notwithstanding the fact that the criticisms applied to IH also all apply here. Volume 6 Issue 1 includes articles on Miners Gala Entertainments and a description of a miner's cottage, which are of direct interest to industrial history enthusiasts. Both these titles of course cover all aspects of the history of their respective counties.
Nothing too large! Nothing too small! Vera Thompson. Author. NP.
Garnier & Co. have been manufacturing enamel signs in Willesden since 1898 and are still busy today, producing station signs for London Transport, street names for the City of Westminster and enamelled licence plates for London's black cabs, are just a few examples of what they do. Warmly received.
Gloucestershire goods & service vehic1es. Colin Martin.
The River Trent Navigation. Mike Taylor.
Rhondda Collieries. David J. Carpenter.
Tempus. NP.
"These are better than some of their previous offerings, largely because the authors involved know their stuff and have been allowed the space to include it. However, their [Tempus] uncanny ability to ruin a photograph still knows no bounds - the reproduction is as muddy as ever."
Vale of Clywyd industry. G. Hayes. 44-5.
Remains of a brickworks near Trefnant with Cornish boiler manufactured by Hawksley & Wild of Sheffield with Pickering govenor and very limited remains of machinery supplied by Thomas C. Fawcett of Leeds. Also observed at about same time was Avonside 0-6-0ST (1923/1923) named Margaret which served Parc-y-Meirch Quarry from Foryd Junction. Cites Ind. Rly Rec., 1985 (102).
Skimpings
Laxey Mine. 46-7.
Two panoramic photographs - one from 1880s and other c1860 show the works of the Laxey Mining Co in the Isle of Man. Several water wheels are visible but not famous Lady Isabella. Parts of 3 ft gauge horse tramway are also visible.
[Farm removals by special trains]. 48-9.
Removal in 1934 on GWR/LMS Vale of Towy line at Llanwrda (loading livestock from cattle pens and implements by crane within goods shed); in 1936 from Bletchington (Oxon) to Crudgington (Shropshire) showing flat wagons with containers, implements and farm motor truck; horses being loaded into cattle trucks at Llantarnam near Cwmbran on 30 September 1947.
Thornley Colliery. 50.
County Durham surface buildings were destroyed by a fire on 8 May 1875: illustration shows the burned-out state. Colliery opened in 1830s and in spite of fires, both surface and underground, survived until 1970,
The Olive May. Patricia O'Driscoll. 51-64.
Barge under construction on 13 May 1920; launching 3 July 1920, at Sittingbourne in summer of 1920, at Rye in 1930s (with most of sailing gear), on 3 June 1938 having lost most of sailing gear, at Par in 1950s, in Surrey Docks with wood pulp cargo on 8 September 1963, at Reed's Paper Mill at New Hythe on 29 May 1963, and leaving New Hythe on 16 January 1966, anchored off Erith in April 1967, moored off Queensborough on 25 August 1966, sunk in St Katherine's Dock on 22 December 1976, loading wheat in Royal Victoria Dock on 10 September 1965, at Burnham-on-Crouch on 28 August 1983, and at Tilbury cargo jetty on 12 May 1965.
Blast furnaces at Ebbw Vale. inside front cover
Editorial. Neil Parkhouse and Ian Pope. 1.
Loss of steelworks at Ebbw Vale: is whole of British industry just to become a theme park?
Hull's Old Harbour. Mike Taylor 3-17.
Late 1920s aerial view of Hull Bridge, the H&BR line to the Eastern Docks, adjacent to the main gas works. Illus page 9 of Drypool Bridge being lifted by a crane led to specific question from Andrew Hurrell (30 page 41).
An early history of Daimler. Malcolm Bobbitt. 18-26.
Covers period from when Frederick Richard Simms, a young engineer from Warwickshire met Gottlieb Daimler in Germany. In May 1891 Simms oprated a motor launch with a Daimler engine on the Thames and this assisted in the formation of the Daimler Motor Syndicate Ltd in May 1893. In November 1895 Harry Lawson became involved in the British Motor Syndicate and by 1910 3000 were employed and the sleeve valve engine was noted for its quietness. By then the company had amalgamated with BSA.
Broad Gauge Bonus [New Milford accident]. 27.
Accident at New Milford, apparently caused by subsidence. Mick Hutson (letter 30 page 41) quotes Board of Trade Report (PRO(RAIL 1053/58) for official report (Col. Rich): accident took place 18 August 1866).
A-Z of Sailing Craft: V - the Viking tradition. Edward Paget-Tomlinson 28
Small sketches of Kvaslund boat; Norse merchant ship with crew of eight; Sixern; Sgoth; Cromer crabber (also at Sheringham and both Runtons); Manx scowte; Cornish pilot gig; Groomsport yawl.
Dolgarrog Aluminium Works: Part 3. Neil Parkhouse. 30-45
Part 1 see Issue 27 page 3. Collapse of Eigiau dam on 2 November 1924. The dam lacked adequate foundations. The flood caused severe damage to Dolgarrog, the village and works, and loss of life. Page 30 light railway (standard gauge) built to assist in dam construction; p. 42 Hunslet 0-6-0ST (761/1902) Uxbridge being winched down incline in 1911: see letter from John Fletcher (32-31) on origin of this locomotive. Extensive letter from Andrew Hurrell (30 page 41) questions the directions quoted on pages 38 and 39 and gives alternatives for exploring site, especially the wall to the dam..
Inbye: Archive's Letters Page. 46-7.
Banging on. A.W. McPherson.
Wanted information on the narrow gauge railway which served the National Explosives Factory at Upton Towans near Hayle, Cornwall.
Vegetating. Bob Smythe.
Refers back to Editorial in 28 page 1: writer stressed the significance of railway cuttings and embankments as nature reserves. Also noted importance of Sharpness Docks and proposal to construct an incinerator thereat.
Right name, wrong place. Robert Maltster.
See 27 page :page 57 upper Arthur was constructed at Southtown, Yarmouth.
I don't believe it. David Flather.
See Issue 28 page 32 et seq: the canoeists were House Masters at Oundle School which the writer attended from 1944. One was known to the boys as "Snap" through his interest in photography. In Issue 3 page 33 there is a picture of a school special train.
Anyone for bridge. Michael Vincent.
See Issue 24 page 58 (feature about Coventry railcar) which coincidentally showed footbridge at Leighton Buzzard: writer discusses at length the fight to preserve the bridge illustrated.
Trams & carriages. John Lewis.
See 27 page 60: tram was going towards Catford: writer ponders on who was performing what within photograph (was it a motorman or was it a conductor for instance). See 28 page 39 (carriages from Norton Fitzwarren accident) were conveyed to Swindon on Crocodile 11169: see Figures 211 and 2112 in Jim Russell's Freight wagons and loads in service on the Great Western Railway.
Brodsworth revisited. Ken Foster
See Issue 3 page 2. Former NCB employee who visited Brodsworth: further information about skips, winding engines and cages.
Reviews 48-9.
White Funnels Volume 3: a dangerous occupation — a story of paddle mine-sweepers in the First World War. Chris Collard. Wheelhouse Books. IP.
"Chris is to be congratulated on the number of photographs that he has managed to obtain to illustrate this work and his easy style of writing which makes reading about the vessels' exploits such a pleasure. Your reviewer certainly found that once started the book was difficult to put down!"
Steamers of the Clyde - NB & LNER. Alistair Deayton
Liverpool Docks. Michael Stammers
Coastal Shipping - the twilight years. Ian Collard
Mersey Shipping - the twilight years. Ian Collard
Maritime Kent . Anthony Lane. NP
All published Tempus and although the content was found to be acceptable or better, the reproduction quality is condemned.
British shipping fleets. Roy Fenton and John Clarkson. Ships in Focus. NP
If Tempus really want to see how it should be done, they need look no further than one of John and Roy's publications. Nice layout, quality paper, crisp photos and bags of information.
Industrial Locomotives of Lancashire. V.J. Bradley and P.G. Hindley. Industrial Railway Society. NP
Subtitled Part A The National Coal Board, meticulously researched booklet is packed with information will be a must for all industrial railway historians.
Cheshire Shipyards. Antony J.Barratt. Bernard McCall. NP
Reproduction is good. Recommended.
Nottinghamshire Collieries. Angela Franks. Reflections of a Bygone Age. NP
Views in this little picture booklet are all taken from old picture postcards, mostly reproduced two to a page, with chatty little captions and a short introductory text. Picture reproduction is good but, because of the way the book is put together, the three double page pictures don't quite line up properly in the centre, which is disconcerting. Nevertheless, this is a useful and affordable addition
The Millenium Guide to Trams in the British Isles. David Voice. Adam Gordon. NP
"very useful indeed"
Esk Valley Railway. Alan Whitworth. WharncliffePublishing. NP
Guidebook which probably contains serious errors on dates.
The Railways of Wales circa 1900. Gwyn Briwnant Jones and Denis Dunstone. Gomer. NP
"well worth having", but
Staith to conveyor. Terry Powell. Chilton Ironworks. NP
Coal shipping machinery: tour de force: lavishly illustrated: only criticism not enough illustrations of classic North East staithes.
Skimpings 50.
The Lady Isabella water wheel at Laxey Mine, Isle of Man. 50 upper.
Bratton Station, Lynton & Barnstable Railway. 50 lower.
c1910: postcard sent via Exeter to Torrington sorting carriage postmarked 21 August 1911 (reproduced).
Brougham carriage waiting at station. 51 upper
Letter 30 page 41 by Mick Hutson states that the station was Byfleet & Woodham (West Byfleet) on LSWR and states function of buildings visible. Following letter by Reg Richings states that vehicle was a landau not a brougham.
LSWR steam railcar (railmotor) No. 2 at Turnchapel, c1905. 51 lower.
Letter 30 page 41 by Mick Hutson confirms that it was Turnchapel and gives earliest possible date (1904)
Consett Ironworks. 52.
Tees Side Bridge & Engineering Woks photographs (includes next two) taken in 1920s to show expansion of Consett works with new buildings for Plate Mill, Angle Mills and Soaking Pit.
Side-tipping dump car for iron works. 53 upper.
Rake of iron ore hoppers for Bell Bros, 1922-. 53 lower
Cliff Shepherd (letter 30 page 41) corrects information given in caption about ironworks at Port Clarence on Tees which from 1923 operated under the Dorman Long name.
Fremington Quay, Devon. Mick Hutson. 54-5.
Date 28 November 1909: LSWR official photographs showing quay on Taw estuary used for unloading locomotive coal: many LSWR coal wagons on quay. Old lime works visible in one of illus.
Liverpool to London - in about ten hours: Part One. T. B. Maund. 56-64.
By motor coach starting 2 May 1928: development had been accelerated by extension of pneumatic tyre technology to such vehicles and a modest relaxation of the speed limit to 20 mile/h. Illustrations include
Saurer coach owned by E.J. Jones' Imperial Motor Service (p. 58);
an Abatross Sleeping Car with a Daimler sleeve valve engine which also operated to Leeds and Bradford (p. 60);
Gilford LL166 Gladwyn Parlour Car owned by MacShane's Motors (p. 62);
Albion Viking demonstrator on 14 January 1927 (page 64)
Updated 2015-12-04