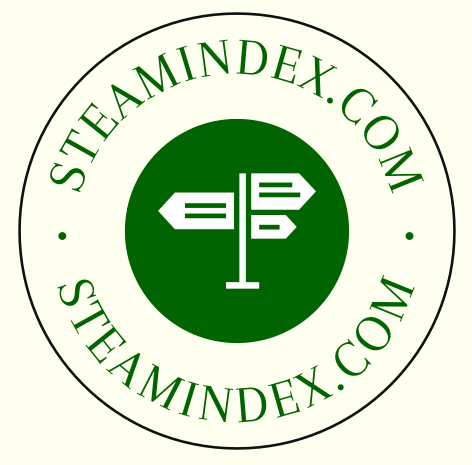 Archive: Issues 50 to 60
see www.lightmoor.co,uk
Steamindex Home page
Key to all Issues of Archive
Alabaster Works, River Eden. inside front cover
Gypsum works: location of works see article by Guy Wilson in Issue 52, pp. 60-4
Idyllic industry: Ystwyth Valley. 2-3
Pope, Ian. Lightmoor Colliery. 4-46.
Monograph sized feature: includes (pp. 37-9) notes on the Lightmoor Railway and an appendix: Underground at Lightmoor by the late Arthur Bernard Clifford (32 photographic illus. taken in the mid-1930s and including the remarkable image of a miner smoking underground.
Reading Room: Archive Reviews. 47-8
The record breakers of the Lancashire Electric Power Co. Ltd. Graham Edge. Gingerfold. IP
One of the very best Archive (Issue 6 page 2) features described Kearsley Power Station as described by the Author under review. The monograph covers Kearsley, Padiham and Radcliffe electricity generating stations, but the reviewer is critical of the A4 landscape format and the lack of clarity in some of the illustrations.
The Torrington & Marland Light Railway. Rod Garner. Kestrel Railway Books. IP
Original railway engineered by John Barraclough Fell was constructed to link Peter Marland clay pits to Torrington. It was a 3ft gauge line, but was converted to standard gauge under the auspices of Colonel Stephens, extended to Halwill Junction, and opened in July 1925. It was operated by the Southern Railway. IP considers it "a welcome addition to the bookshelves".
Reservoir builders of South Wales. Harold D. Bowtell and Geoffrey Hill. Industrial Locomotive Society. IP.
"An enjoyable and informative volume"
The ringing grooves of change. Andrew Swift. Akeman Press. IP
The impact of Brunel and the Great Western Railway upon the City of Bath and its environs: includes Box Tunnel. Excellently reviewed: "extremely readable text".
Dow's dictionary of railway quotations. Andrew Dow. John Hopkins University Press. IP
Reviewer questions the need for such a work.
Liberty: the ships that won the War. Peter Elphick. Chatham Publishing. IP
Celebrates the availability of paperback version: the final paragraph; "The book is completed by a very full bibliography and an excellent index and forms a fascinating read."
Wilson, Guy. Follow Up - Futake! 49-50.
See photograph in Issue 48 page 54: "futake" was utterly irrelevant and was misconstrued from "Intake settling ponds" constructed in connection with extracting water from the River Duddon for the Barrow in Furness district: information was gathered from Brief description of Barrow Corporation Water Works.

Skimpings: beer by steam. 51-4.
Images from the Lens of Sutton Collection: Wallis & Steevens steam wagon built for John May & Co. Ltd of Basingstoke loaded with casks and crates of wine and spirits; Mann's Patent Steam Cart & Wagon Co (of Leeds) steam wagon for Staines Brewery Ltd of Staines; Clayton Wagon for Meux's Brewery; Wallis & Steevens three-ton wagon for Messrs William Greaves & Co. of the Norfolk Brewery in Sheffield; Wallis & Steevens wagon owned by Mesrs Thomas & Evans of Porth loaded with crates of soft drinks; Thornycroft steam wagon owned by Schweppes. See also letter from Les Burberry in Issue 51 (p. 28) concerning location for "works photographs" for Wallis & Steevens; namely the goods yard on the down side at the LSWR Basingstoke station: these photographs were taken by Percy Pellatt, the company secretary. The writer provides a great deal of detail for most of the wagons illustrated. Nick Holliday (51 p. 29) notes that the telephone number on the Meux lorrry was not Gerrards Cross, but Gerrard (Street) in Soho!.
Pope, Ian. The Black Dwarf. 55-62.
Black Dwarf was a Clyde puffer which came via John Hallinan of Cork into the hands of William Jones of Lydney who rented a wharf from the Severn & Wye Railway when working a regular service to Bristol under the name of the Lydney Carrying Co.

| | |
| --- | --- |
| Black Dwarf in tidal basin at Lydney | 55 |
| Jones' wharf 1903-05 with three-masted vessel possibly Harvest King | 56 |
| Jones' wharf | 57u |
| Jones' wharf store room and office | 57l |
| Pidcock's Canal with Lydney Docks mud barge and possibly Black Dwarf | 58u |
| Black Dwarf loading tin plate at the Free Wharf with narrow gauge railway to Richard Thomas's tinplate works | 58l |
| Black Dwarf heads up canal at Lydney in 1930s | 59u |
| Steamship, possibly Queenstown, unloading sand in Pidcock's Canal; Cheshire Lines wagon loaded with clay pipes, many Cannop Colliery wagons | 59l |
| Black Dwarf in Outer Basin with steam up c1930 | 60 |
| Black Dwarf steaming down Lydney Canal in 1930s | 61u |
| Black Dwarf stated to be at Lympsham Bridge, but more probably at Uphill Wharf in 1936 | 61l |
| Black Dwarf probably at Bristol: see letter from Roy Fenton Issue 55 page 24: Redcliffe Backs coal wharf, Bristol | 62 |
Fenton, Roy. William Jones' ships: a postscript to Lydney Docks. 63-4.
Based on ilustration of The Forester approaching St Helier (Jersey) in June 1927. Between 1911 and 1923 The Forester was owned by the Forester Steamship Co. It had been built by Edward Finch & Co. of Chepstow for William Jones and was powered by a two-cylinder compound supplied by W. Sisson & Co. of Gloucester. It had a net tonnage of 79 tons. In 1923 it was sold to Baker & Kernick Ltd of Cardiff, and sold in February 1927 to the Plymouth Channel Island and Brittany Steamship Co. In May 1929 it was sold to Arthur B. Wade of Cardiff and was lost in Weymouth Harbour on 12 January 1930. Also notes on the Lyd built by Hawthorns of Leith in 1881 and named Annie Hope. She changed hands several times, but in 1885 was bought by John E. Crisp of Beccles and renamed Jeannie Hope. William Jones acquired her in 1914, but was sold in 1917. It ended by sinking in Perth Harbour whilst loading gravel in August 1946. Also illusration of William Jones's Queenstown shortly after being acquired from the Great Southern Railways. It is shown on the gridiron at Lydney and was still registered at Cork. It had been by McIlwaine & MacColl of Belfast for the Cork Blackrock & Passage Railway.
Idyllic industry: Cotehele Quay.. 3
Cox, John. The Tirpentwys story: an opencast site from tender to completion. 4-11.
The manuscript on which the text is based had been typed by the author''s mother whilst she was employed by Wilson Lovatt possibly for the company's staff magazine. The opencast coal site was above Talywain near Pontypool and was at high altitude where fog was to interupt operations. The coal was extracted by two Bucyrus-Brie 1150B Walking Draglines which tipped the output into a steeply graded chute, at the bottom of which a belt conveyor carried the coal across a ravine to special 24½ ton railway wagons for transport to Uskmouth Power Station Letter from Ivor J. Brown in Issue 54 page 29 explains that the walking dragline known as Oddball is preserved at St Aidans opencast site in Yorkshire where it had last worked. Previously it had been employed at the Poplars Site near Cannock..
Maund, T.B. and Swallow, K.W. The Brethertons: master coachmen of Liverpool. 12-27.
The family of Brethertons or Brothertons originated in the Ribble Valley at Stonyhurst, and were Catholics: four were engaged in the Liverpool stage coach business: Francis (1770-1833); Peter (1771-1844); Bartholemew (1775-1857, with portrait) and Joseph (1782 to 1810). It appears that the family grew their business with great acumen and even seized the appropriate time to exit it before the through railway route to London was completed. They even selected the appropriate places to reside on the main routes out of Liverpool to ensure that their influence was reinforced. The family was employed in supplying horses for the passenger packets on the Leeds & Liverpool Canal and quickly adapted to the threat/opportunity provided by the Liverpool & Manchester Railway. Members of the Bretherton family were involved in coach building and in veterinary services. Barthoomew Bretherton had built a residence for himself at Rainhill (House then Hall) and was president of a large Charity School on Copperas Hill, Liverpool. He also founded St Bartholemew's Church
Inbye: Archive' s letters page. 28-9.
Beer by steam. Les Burberry.
See feature beginning page 51 in Issue 50: location for "works photographs" for Wallis & Steevens; namely the goods yard on the down side at the LSWR Basingstoke station: these photographs were taken by Percy Pellatt, the company secretary. The writer provides a great deal of detail for most of the wagons illustrated and about the appropriately noxious industry which surrounded Basingstoke station, much of it produced by Wallis & Steevens, and also from the gas works and a destructor plant.
Steam telephone numbers. Nick Holliday.
See feature beginning page 51 in Issue 50: notes that the telephone number on the Meux lorrry was not Gerrards Cross, but Gerrard (Street) in Soho!.
[Mystery mill]. Chris Shepheard
Supposeedly Ashley Mill near Rowlands Castle (combined wind and water mill). See Issue 52 p. 31 et seq with responses from Stephen Rowson and Tony Yoward.

Reading Room: Archive Reviews. 29+.
The industrial railways & locomotives of County Durham. Part 1. Colin E. Mountford and David Holroyde. Industrial Railway Society. IP
"positive mine of information"; "highly recommended". Part 2 see Archive No. 63 page 54..
St. Mary's Church, Greenhithe, 1856-2006: celebrating 150 years. the Church. IP
Commended for including the industries, notably cement and coastal shipping, which influence the lives of the Church's parishioners.
Society of British Industries: the first century 1905-2005. Terry Pinchin. Society of British Industries. IP
Langholm was still producing town gas in horizontal retorts in 1971 and other snippets also contained herein.
T.R. Brown of Bristol. Stephen Carter. Tweleveheads. IP. page 64
Company is still trading and has extended its operations to Mersey and Clyde.
Hilton Main & Holly Bank Collieries. Trevor Matthews
Lea Hall Colliery: 1948-1990. Graham Warburton and Ken Edwards.
Coal miing in the north east section of Walsall Metropolitan Borough. Brian Rollins.
Cannock Chase Mining Historical Society. IP
Some criticism of the illustrative material both in terms of size and scanning technique employed, but congratulated on excellence of historical record: other publications reviewed in Archive 49
Eckersley, Roger (phot.). Beer by steam: Burton Ale a selection of images from July 1954. 30-45
Map showing complex network of railways which used to serve the brewery industry of Burton on Trent reproduced from Cliff Shepherd's Brewery railways of Burton on Trent (Industrial Railway Society, 1996 and in print). Charles Roberts works photograph of three compartment tank wagon for Allsopp's. Many of the captions relating to the 1954 photographs note the colours (although colour photographs may have been reproduced for some by other photographers: see Backtrack, 2002, 16, 692-4): Bass 0-4-0ST No. 3 (Thornewill & Warham WN 609/1891) (painted light turkey red) alongside Allsopp's Old Brewery; Bass 0-4-0ST No. 10 (Neilson Reid WN 5567/1899) with train including three demountable tanks (painted blue and lettered "Bass"); Bass 0-4-0ST No. 4 (NBL WN 19848/1913) at the Stobnall Maltings; unidentified Bass 0-4-0ST at Stobnall Ale Stores; Bass train departing Bass New Brewery along Duke Street branch; Bass empty wagon train at Stobnall; Bass No. 5 Baguley diesel mechanical (WN 3027/1939) (now preserved Chasewater Railway); locomotives on shed at Middle Brewery including Worthington Hudswell Clarke 0-4-0ST; Planet petrol shunter Worthington No. 10; Worthington No. 6 0-4-00ST (Hudswell Clarke WN 1417/19">20); Hudswell Clarke 0-4-0ST with Worthington owner's plates and painted "No. 12" alongside Middle Brewery and Hop Stores. See also further photograph in Issue 57 page 48 lower of battery electric, Sentinel steam and Baguley diesel locomotives at Allsopp shed on 30 June 1962.;
Pope, Ian. Emlyn Colliery screens. 47-63.
Text based on paper by J.D. Morgan in Proceedings of the South Wales Institute of Engineers of May 1929. The colliery was located at Penygroes in Carmarthenshire and the article is a by-product from the publisher's Private owner wagons: a fourth collection, Welsh anthracite compiled by Keith Turton.
Idyllic industry: Bentley Colliery. inside front cover
Taylor. Mike. Claude Campling (1912-1985). 2-21.
Goole-based civil engineering contractor who also performed work on barge repair and reconstruction.
Wincote, Paul. A short history of Bustardthorpe (Miranda Mayne).(Follow-up). 22-4.
Bustardthorpe is illustrated in Issue 9 in a feature beginning on page 39: this single picture enabled the writer to find out more about this vessel which he had acquired in 2005. Bustardthorpe was built as a lighter (dumb barge) by Joseph Spencer Watson of Gainsborough together with the Bishopthorpe for T.F. Wood of York who worked it between York and Hull or Goole being towed by the steam towing barge Ouse. In 1931 Bustardthorpe was fitted with a Lister diesel engine in 1931 and became a towing barge. At some time this was replaced by a Gardner 6LX engine, originaly fitted to a bus. Whilst owned by T.F. Wood it transported paper (newsprint) imported from Sweden for the Yorkshire Herald newspaper group and raw materials for Rowntrees confectionery manufacturers. Gilyott & Scott acquired Bustardthorpe and by 1987 was owned by Dave Hornshaw who used her to convey aggregate from Rampton on Trent to Knottingley. In about 1994 she was acquired by Colt Industrial Service Ltd and converted to convey waste/oily water from ships on the Humber. Richard Moore acquired the vessel on 10 May 2004 with the intention of moving her to Cornwall for convertion to live-aboard accommodation. The journey from the Humber ended at Lowestoft and eventually led to the sale of the Bustardthorpe to the writer who moved it from there to Abingdon, having halted near Greenwhich and at Woolwich Barge Blocks to maintain the vessel, and then on up the Thames to Abingdon. Some of the Thames locks and bridges were extremely tight
Jackson, Paul. The Buchanan Locomotive Boilered Coking Ram. 25-31.
The archival material consists of an advertisement published by James Buchanan of Liverpool in 1952 and 1953 which showed a new machine installed at Margam in 1951 and the subject of the article installed in Scotland in 1897 which the author deduces was the Dumbreck/Twechar Works of William Baird & Co. A diagram of this installation appeared in The mechanical engineering of colliers by T. Campbell Futers in 1910. Diagrams taken from British Patent 17,714/1897 granted to J. Buchanan entitled coking are displayed. Further drawings from the firm may relate to a machine supplied to Gibson Battle & Co. in Australia in 1910.
Inbye: Archive's Letters Page. 31-3.
Mystery mill. See Issue 51 page 28 (Chris Shepheard)
Letters from Stephen Rowson, Chris Shepheard and Tony Yoward and further photograph which was the West Ashling Mill in West Sussex. The mill building is still in existence, but the strange wind turbine? no longer exists and the water wheel had been replaced by a turbine. The building is now a residence and craft centre. Further information is available on University of Kent website.
Reading Room: Archive Reviews. 33
Guildford via Cobham. Howard Mallinson. Author IP
An in-depth study of this LSWR outer-suburban line and its effect upon property development.
Moving moutains by rail: a history of quarry railways. Ian P. Peaty. Tempus. IP
Limited to companies which eventually became Hanson Aggregates. Reviewer hints that some of text is moderately scrambled.
Maund, T.B. Passenger services on inland waterways in North West England. 34-59.
On the Bridgewater Canal; Mersey & Irwell Canal; the Shropshire Union Canal; the Weaver Navigation; Leeds & Liverpool Canal; the Lancaster Canal, on the River Mersey, and on the Manchester Ship Canal. The survey begins with attempts to improve communication between Manchester and Liverpool..
Wilson, Guy. Alabaster Works - River Eden (Follow-up). 60-4.
See Issue 50 inside front cover: location of gypsum mine near the Settle & Carlisle line and not in the vicinity of Duncowfold Farm, but photograph is almost certainly Long Meg Plaster Works which were situated between Lazonby and Little Salkeld. The article defines: alabaster, gypsum and anydrite; shows how gypsum used to be mined, establishes the location, including the weir and its function, and attempts to identify the wagon with the assitance of image amplification.
Mountford, Colin E. Lambton men. 1.: William Slack. 2-8.
Two early photographs of two of the Earl of Durham's Lambton Railway locomotives came into the author's purvue via William Slack's grandson. William Slack had been born on a small farm at Bampton, but the income was too low to support a family and the family moved to Houghton-le-Spring, thence to Newbottle in County Durham. William Slack was initially employed by the NER at Gateshead as a fireman, but colour blindnesss led to his dismissal and he moved to the Lambton Railway where he became a driver. He worked until he died on 10 December 1923. He married Mary Jane Graham of Hylton on 2 April 1882. Two locomotive illus. (with William Slack): No. 5 (a long-boilered type: Hudswell Clarke: WN 30/1864) and No. 11 (different design, but both were 0-6-0 tender engines). See also Issue 57 page 32.
Reading Room: Archive reviews. 9-10
Railway ships and packet ports. Richard Danielson. Twelveheads Press. NP.
Long review: book emphasises British Railways period, but initial chapter gives a broad survey of this activity. The catalyst for writing the book was the acquisition of a huge collection of mainly official photographs depicting the vessels, their launchings, interiors, dry-docking, etc, coupled with the purchase of an extensive accumulation of information, scrapbooks, articles, etc, compiled by the deceased maritime historian Bill Mitchell. The "author's readable and informative text is supported by a superb selection of highly evocative photographs which more than justify the cover price."
The Brookwood Necropolis Railway. John M. Clarke
The Hadleigh Branch. Peter Paye
The Culm Valley Light Railway. Colin G. Maggs
The Great Western & Great Central Joint Railway Stanley C. Jenkins
Oakwood Press. IP
The first and last are updates of earlier works: the latter is sufficiently uptodate to include the imfamous Tesco tunnel disaster: it should soon be possible to produce a book solely on Tesco's contribution to transport chaos (like Notwork Rail it has its own Hatfield disaster, for instance).
Industrial locomotives of the Lothians. Ian Brodie. Stenlake. IP
Collection of the author's photographs taken in the 1940s and 1950s.
O'Driscoll, Patricia. When Billingsgate had a rival. 11-30.
The London Riverside Fish Market at Shadwell was created as part of a highly organized fishing system based at Gorleston in Norfolk whereby fish caught in smacks and steam trawlers was conveyed to Billingsgate by steam boat. Access from the River Thames to Billingsgate was congested and Robert Hewett and Charles Dunch (see plea for information and photographs from Patricia O'Driscoll in Issue 54 page 29) sought to overcome its limitations by establishing another market at Shadwell. The new market opened in 1885, but struggled to compete with the traditional market. It had been hoped that the City of London Corporation would encourage the relocation of the Billingsgate market to Shadwell, but this did not happen and the Shadwell market failed in the 1900s. Eventually the site was developed as a memorial park to King Edward VII which opened in 1922.
The Swansea & Mumbles Railway. Notes by Ian Pope. 31-43.
March 2007 marked the 200th anniversary of the opening of what is claimed to be the world's oldest rail-based passenger carrying service, when a horse-drawn service on the Oystermouth Railway on 25 March 1807. But road compeition forced the discontinuance of this service in the 1820s. In 1860 a passenger service was reinstated and in 1893 the Swansea & Mumbles Railways was formed and in 1899 the line was extended to Mumbles. The line was then worked by steam locomotives hauling double-deck tramcars until the line was electrified: the full service began in 1929 and ended in 1960. Thus there is not very much to celebrate, and the rather gloomy postcard views are only rarely uplifting. Illus.: steam: locomotive No. 4 (Hunslet 0-6-0T 1899) (note bell) on train at Pier Station, Mumbles; Swansea sands with LNWR signal cabin behind and beyond that the tops of the open-top tramcars; locomotive No. 5 (Hunslet 0-6-0T 1899) with what looks like condensing apparatus on train at Swansea; Oystermouth station; locomotive No. 2 (Hawthorn Leslie 0-4-0ST of 1892) at intermediate stopping place; locomotive No. 3 (Brush 0-4-0ST of 1907) approaching Swansea with lookout on leading sandbox; pier at Mumbles; electric trams. Final days view of tram in 1960. Further view inside front cover. KPJ had an even sadder view of one of the cars rotting away on the "preserved" Middleton Railway in Leeds in early 1960s. See also view of Mumbles Lighthouse on page 64 of Issue 54. and a further collection of photographs in Issue 59 page 42 et seq..And Issue No. 68 pages 44-5.
Turner, Simon T. Crystal Palace District Gas, 1870-1914. 44-55.
The Company was formed in 1866 by the amalgamation of the Sydenham Gas Co. with the Crystal Palace Gas Co.: in 1904 it became the South Suburban Gas Co. The writer became interested in the Company through seeing a picture (reprodued) which had been contained in J. Minnis New century on the SECR wherein there is a CPDG coke wagon. The main inputs were gas coals, a limited amount of cannel coal and petroleum. Other raw materials included lime, iron oxide, and sulphuric acid. Coke was the major by-product: others included ammoniacal liquour, tar, petroleum and spent lime. Coal was brought to the Lower Sydenham gasworks via Beadle Bros. (later Wm Cory & Sons) wharf at Erith: much of the coal was purchased through Stephenson Clark & Co, coal factors and ship brokers. The economics of this operation are considered in some detail and includes the effect of enforced rail haulage throughout. The wagons and locomotives owned by the Company are considered. There are drawings for coke wagons and spent lime wagons (the latter was of the covered type). See also letter in Issue 54 page 29 from Martin Gregory giving chemistry of water gas process which produced hydrogen as well as large quantities of carbon monoxide, and also raises the question as to whether it might have been an oil gas plant. .
Skimpings: When Britain built the world. 56-63.
A series of photographs of locomotives being loaded onto the MV Clan Macdougall at Birkenhead Docks between 17 and 19 January 1929. The consignment was a mixed one of locomotives from the Vulcan Foundry and from Beyer Peacock for the Indian State Railways and the Eastern Bengal Railway. See also Issue 54 page 34 for picture of locomotives with wide fireboxes under construction at Vulcan Foundry. Further information on locomotives from Trevor Davis and R. Hawkins in Issue 54 page 29. See also Issue 55 page 42 for metre gaugue Bagnall 0-6-2Ts being loaded for shipment to Federated Malay States Railway in what is now Malaysia.
Idyllic Industry: the Barton Tramroad. 64
Edge-rail tramway leading from Barton Hill Quarry down to the River Humber, probably for conveying limestone for Alexandra Dock in Hull.
Penzance Harbour c1925. inside front cover
Three-masted schooner Ryelands (following WW2 featurted in films as Hispaniola in Treasure Island (1949) and Pequod in Moby Dick (1954). It became a tourist attraction in Morecambe, but was destroyed by fire in 1972. Steam ship Deneside was buit by J.T. Eltringham & Co. of South Shields in 1910 for the Wear Shipping Company, but in 1921 was sold to Deneside Shipping Co. of Cardiff.. Further vessel identified by Roy Fenton (Issue 55 p. 24) as probably the Devon Coast (built as Graceful in 1909 by W. Harkess & Co. at Middlesbrough) it was built for Frederick H. Powell & Co. which became Coast Lines: the ship was renamed in 1910.
Taylor, Mike. TID class tugs: the largest class of tugs ever constructed in Britain. 2-20.
Design developed for the Admiralty's Director of Merchant Shipping during WW2 in 1942 by Dunstons at Thorne near Doncaster. TID probably means "tugs for invasion duties". The boilers were supplied by Alex Anderson of Motherwell and by Thompson's of Wolverhampton and the engines by John Dickinson & Co. of Sunderland. They were used in the installation of the Mulberry Harbours used in the Normandy invasion of occupied France. Roy Fenton (Issue 55 p. 24) TID probably meant Tugs, Inshore and Dock: cites Mitchell and Sawyer. Illus.:
TID tug moored at Dunston's yard with line of Tom Puddings (barges) containing engines & boilers: page 2
diagram showing eight units of a TID tug to be built be several companies. page 3
unit 3 of a TID tug on trailer unit hauled by Pickford's tractor unit. page 4
unit 7 of TID tug brought by lorry owned by Robert Heaton & Sons of St Helens being unloaded at Thorne page 5
bow section on chariot upper and units 3 and 4 (engine) lower page 6
rudder and propeller fastenedf to stern upper; hull fully assembled lower. page 7
two TIDs one waiting fitting out and other in steam page 8
T!D 174 and TID 175 at Thorne page 9
three oil-fired TIDs heading past Hull docks. page 10 upper
TID 170 with funnel lowered being loaded onto former liberty ship Samtweed.page 10 lower
Plan Mulberry B at Arromanches. 11 upper
TID 27 showing original canvas dodger wheelhouse 11 lower
Tarmo (TID 1) near Lappenranta in Finland page 12
Fenman, owned United Towing Company, towing collier Rudolph into Alexandra Dock, Hull. page 13 upper
Fenman following accident with Rudolph in 1954. 13 lower
Tidspur hauling barge out of Albert Dock, Hull page 14 upper
Bowman hauling Associated Humber Line's Whitby Abbey off Victoria Pier, Hull page 14 lower
Oco freeing barge at Selby Toll Bridge in 1950s. page 15 upper
Oco, then owned BOCM, sunk in River Ouse at Swinefleet after collision with coaster page 15 lower
Oco, renamed as Selby Olympia on Ouse in 1963 freeze. page 16 upper
Perry's BP II towing down Avon Gorge c1954. page 16 lower
BP II with large funnel and named Salisbury at work in Bristol City Docks. page 17 upper
Salisbury with another funnel owned Laxey Towey Company at work in Douglas Harbour, Isle of Man. page 17 lower
Sunderland built TID 159 as Brent (with sails) off Tower Pier, London in 1986. page 19
Jackson, Paul. Locomotives Électriques pour Cokeries: more on the antecedents of the Wellman Coke Oven locomotive. 21-7.
See also earlier articles on coke oven plant locomotives (especially the first): Issue 40 page 3; Issue 41 page 3 and Issue 46 page 50. This part concentrates on the AC and DC electric locomotives manufactured by Ateliers de Constructions Electriques de Charleroi in Belgium. The AC loocomotives were supplied to collieries at Bedwas, Nunnery and Smithywood and the DC machines to John Lysaght's steelworks at Normanby Park in Scunthorpe and to Partington Steel & Iron Co/Lancashire Steel Corporations Irlam Steelworks. See also letter from Peter Swift in Issue 55 page 24:where it is explained that it would be impossible for the AC locomotives to have coupling rods on one side only..
Jackson, Paul. Follow Up: Goodman locomotives. 28
See earliest article on coke oven plant locomotives in Issue 40 page 3: some further information on the battery electric locomotive marketed in the United Kingdom under the Sanderson Bibby name and of the locomotive used at the Consett Coking Plant in service during the 1950s
Inbye: Archive's Letters Page. 29
Indian locomotives. Trevor Davis.
See Issue 53 page 56: cites Hugh Hughes Indian locomotives Part 1 and 4 to show that locomotives shown were class XE supplied by Vulcan Foundry to the North Western Railway and XG and XF class 0-8-0s supplied by Beyer Peacock to the North Western Railway.
Indian locomotives. R. Hawkins.
See Issue 53 page 56: cites Hugh Hughes Indian locomotives Parts 1 and 4 to show that locomotives shown on page 56 were XF class 0-8-0s supplied by Beyer Peacock.
South Suburban Gas. Martin Gregory.
See Issue 53 page 44: explanation of water gas process which produced hydrogen as well as large quantities of carbon monoxide, and also raises the question as to whether it was an oil gas plant.
Charles Dunch. Patricia O'Driscoll.
See feature in Issue 53 page 11: writer requests photographs of Charles Dunch who may have been a Freemason.
Tirpentwys dragline. Ivor J. Brown.
See Issue 51 page 4: the walking dragline known as Oddball is preserved at St Aidans opencast site in Yorkshire where it had last worked. Previously it had been employed at the Poplars Site near Cannock.
Reading Room: Archive Reviews. 30-1.
Can you smell gas? — memories of a town gasworks. Paul Staniforth and Claude Staniforth. Authors. JJBH.
The late Claude Staniforth had been Engineer & Manager of the Gas Company at Ely: this is the both a detailed history of the gasworks at Ely and of the technology employed.
History of the Moira Collieries 1804-1919. P. Beaumont. Gullavain. KT.
Reprint of a work originally published in 1919.
There's still more coal in th'ole. Keith Gullliver. Gullavain. KT.
History of the collieries of South Derbyshire.
Painting a mine with light. John Peck. Peck Publications. IP.
Sub-title for this volume is A pictorial history of Wheal Jane a Cornish tin mine. Author was official photographer at the mine.
Cannock & Rugeley Colliery Company Ltd. Ken Edwards.
Cannock & Leacroft and Coppice Colliery. Dennis Jackson.
William Harrison Company Limited. Mick Drury.
The Conduit and Littleton Collieries. Mick Drury.
The Cannock Chase Colliery Company. Peter Barker.
Education, training and rescue in the Cannock Chase Coalfield. Jack Sunley and Maurice Davies.
All Cannock Chase Mining Historical Society. IP
'Mongst mine and mine explorers. I.A. Recordings (3 disc DVD set)
4½ hours of film of the Cornish mining industry recorded between 1983 and 2000.
Can You Help?: a couple of mystery photographs. 32
Upper from Brian McDearmid
Shows tall telegraph pole? or part of electricity distribution at South Shields. No wires visible: see response from Andrew Emmerson (Issue 55 page 24) who stated that it was a telephone through pole where transpositions are made and shows a similar pole in Middlesbrough and cross-over wiring.
Lower from Chris Shepheard: group of men outside works holding special forks and some wearing protective headgear for carrying sacks.
Can You Help?: subsidence in Burnley. 33.
Collapse of railway viaduct and Grenhalgh's Dye Works on 9 July 1908: lower photograph shows remedial work on viaduct.
Follow Up: Vulcan Foundry, Newton-le-Willows. 34
Locomotives with wide fireboxes under construction in erecting shop: see also Issue 53 page 56 for feature on loading locomotives for export at Birkenhead::
Mountford, Colin E. Lambton men. 2: James Joicey and Samuel & Winston Tulip. 35-43.
The Earls of Durham had been major coal owners, but the Joicey family under James Joicey, who was to become the First Lord Joicey, acquired the Durham interests by the acquisition of the Lambton Collieries in 1896. Samuel Tulip (1864-1960) and later Winston Tulip (1895-1961) were the engineers who modernised the pits and improved the Lambton Railway and the locomotives and wagons used on it. See also Issue 57 page 32..
| | |
| --- | --- |
| James Joicey, first Lord Joicey | 35 |
| Cathedral Buildings, head office of Lambton Collieries in Dean Street, Newcastle | 36 |
| Samuel Tulip and Winston Tulip | 37u |
| Kitson 0-6-2T WN 4263/1904 RN Lambton Railway RN 23 | 37l |
| Lambton Engine Works, wagon shops and engine shed at Philadelphia, 1907 plan | 38 |
| Former Taff Vale Railway O1 0-6-2T as Lambton Railway No. 54 at Lambton Staiths in 1952 | 39u |
| Winston Leonard Tulip | 39l |
| Lambton and Hetton Railways in 1923: map | 40u |
| Warden Law Incline, 20 June 1956 | 40l |
| Philadephia works: Ordnance Survey 1939 map | 41 |
| Four wheel battery electric locomotive shunting at Philadephia on 26 January 1931 | 42u |
| North British diesel hydraulic locomotive No. 1 and Hawthorn Leslie 0-6-0ST WN 2826/1910 RN 32 in shed at Lambton Staiths | 42l |
| Hawthorn Coke Works and By-Products Plant at Murton on 17 January 1970 | 43 |
Idyllic Industry: Neyland. 44.
So idyllic that impossible to see it: supposedly gas holder hidden behind whitewashed cattle trucks at Westfield Pill in Milford Haven. Postcard view which also shows moored steam pinnnace and rowing boat ferry.
Skimpings. 45-6.
Foreshore at Pembroke Dock. 45 upper
Shows Martello tower and three sailing vessels, including two West Country ketches, one being unloaded into horse-drawn cart, and a trow
Quarry at Hollybush in Malvern Hills. 45 lower
Quarry located on Eastnor Castle estate near Ledbury
Charlie Trent's scrap car dump at Parkstone, near Poole. 46 upper
"Largest dump of old motors in the British Isles" and source of spares: des res bungalows in front, 1930s: advertising card
T.G. Tickler's jam factory probably at Southall. 46 lower
Firm founded by Thomas George Tickler of Grimsby: major suppler of tinned jams to Army in WW1: Nell Gwyn Marmalade was one of its trade names. Rather a dull picture, but presumably used to advertise. Smoke belching from chimney would not lead to uptake by Waitrose.
Corrie, Euan. Runcorn locks. 47-51.
Bridgewater Canal: includes map showing both "new" and "old" flights; an Anderton Company's narrow boat Thames and men bow hauling an Anderton Co.'s tug; Millicent and America; Waterloo Bridge, Little Packet Stretford, and pool above locks full of tugs. Further information about Little Packets (tugs) in Issue 57 pages 36-7..
Pope, Ian. There's gold in them hills [gold mining syndicate in Forest of Dean]. 53-63.
Chastan Syndicate, formed by Charles Staniforth in 1906 to exploit the gold reserves under Euroclydon near Symonds Yat, near Mitcheldean. Other members of the Syndicate included Admiral Sir Henry Nicholson, John H. Crowley, Colonel George Conrad Sartorius and Charles Kennedy. Hardly any gold was found but the lawyers did well out of other people's financial ineptitude.
Corrie, Euan. Follow Up: Mumbles Lighthouse. 64
See Issue 53 page 31 for feature on Swansea & Mumbles Railway.
Stonham, Denis. A Passion for sail: the shipowning enterprise of Sir William Garthwaite. 2-12.
William Garthwaite (portrait of him on his sugar plantation in Mauritius in December 1937) was born in Staindrop, County Durham on 11 July 1874. In 1907 he was involved in the Madeira to Mamoré Railway which had been built to conect natural rubber production in Bolivia with the River Amazon. He returned to Britain at the outbreak of WW1 and became involved in the ownership and operation of sailing vessels.
Mountford, Colin E. Lambton men Part 3: Maurice Pitt, Tony Lynn and friends. 13-23
Both of the named men were born in 1936, shared the same schooling and in 1950 joined the National Coal Board as ticket clerks at Penshaw: their task was to record the weights of each individual wagon of coal. In 1954 both became guards (who were in effect shunters and travelled on the footplate with the driver and fireman). Maurice Pitt was exempt from National Service due to suffering from asthma, but Tony Lynn was called up and eventually left the NCB for a military career in 1961. Mentions Manager of Lambton Engine Works: Major Tom Lawson who was responsible for distinctive cab design, chime whistles and excellent turnout. See also Issue 57 page 32..
Inbye( Letters). 24
Locomotives pour cokeries. Peter Swift
See Issue 54 page 21 et seq: it would be impossible for the AC locomotives to have coupling rods on one side only..
...and from Paul. Paul Jackson
Author of original article agreed with above statement by Peter Swift
Claude Campling, Issue 52. Geoff Wheat

Marine matters. Roy Fenton.
See (1) inside front cover of Issue 54 where unrecognized vessel in Penzance Harbour is now identified: probably the Devon Coast (built as Graceful in 1909 by W. Harkess & Co. at Middlesbrough) it was built for Frederick H. Powell & Co. which became Coast Lines: the ship was renamed in 1910. (2) See article by Mike Taylor (Issue 54 page 2): TID probably meant Tugs, Inshore and Dock: cites Mitchell and Sawyer. (3) see Issue 50 page 62: Black Dwarf was at Redcliffe Backs coal wharf, Bristol (info suupplied Robert Shopland)
Penzance and Milford Haven. Graham Thorne.

Can you help... Andrew Emmerson.
See Issue 54 page 32 upper which shows tall telegraph pole? or part of electricity distribution at South Shields. No wires visible: letter states was a telephone through pole where transpositions are made and shows a similar pole in Middlesbrough and cross-over wiring.
South Suburban Gas. Patrick L. Graham.

Frowen, Foster. Hall's Tramroad: Abercarn, Part One. 1798-1827: the early years. 26-37.
Includes a family tree of the Hall family: Dr Benjamin Hall (born 3 June 1742, died 25 October 1817) who was Chancellor of the Diocese of Llandaff and father of Benjamin Hall who was born in Llandaff on 29 October 1778 and died on 19 August 1817. He married Charlotte, daughter of Richard Crawshay of Cyfartha on 16 December 1801 and came into the possession of the Abercarn Estate in 1808. He in turn was the father of Benjamin Hall born on 8 December 1802 and died on 27 April 1867. He was created a Baronet on 12 August 1838 and eventually Lord Lieutenant of Monmouthshire in 1861. Part 2 see Issue 56 page 30 et seq. Final Part Issue 59 page 24 et seq.
Reading Room (reviews). 38.
The man who buried Nelson – the surprising life of Robert Myline. Robert Ward. Tempus. IP.
Civil engineer who designed Nelson's sarcophasus for St Paul's Cathedral: "book has been well crafted from often scanty and scattered sources"
The Coniston Railway. Robert Western. Oakwood. IP.
Critical of the author's failure to pay sufficient attention to the freight for which the line was constructed.
The Wye Valley Railway and the Coleford Branch. B.M. Handley and R. Dingwall. Oakwood. IP
Third edition: generally well received by reviewer who enjoys local knowledge, the only major quibble is criticism of the lack of a common reduction size for sections from large scale Ordnance Survey maps.
Railways of the Isle of Man. Beckmann Visual Publications. DVD. IP
Copy of original video made in the mid-1980s which includes a "small amount of truly archive foorage.
An Isle of Man odyssey. W.A. Camwell (phot.). 39-41.
Taken in May 1939: terminus in Douglas with freight loaded in wagons; engine shed and works at Douglas with No. 10 G.H. Wood and No. 12 Hutchinson visible; Peel with 17.50 for Douglas waiting to depart behind Hutchinson on 29 May; engine shed at Peel with Peveril; Ramsey station on 29 May (two views) one with No. 1 Sutherland with passenger coaches and cattle trucks.
Follow Up: loading locomotives. 42
See feature in Issue 53 page 56 for locomotives being shipped at Birkenhead. Five metre gauge T class 0-6-2Ts constructed by W.G. Bagnall Ltd for Federated Malay States Railway in 1928. Works photograph of No. 26 and No. 27 being lowered into hold probably at Tilbury. These were WN 2323-7.
Can You Help?: An invention and its engineer. John Horne. 42-3.
Photograph of inventor? with his light weight device consisting of a metal wheel with four cylinders?
Idyllic industry: Bentley Colliery. 44-5
Bentley Colliery - a photographic glimpse notes by Ian Pope. 46-50.
Green, Colin. Kathleen & May: a life. 51-64.
The effort involved in rescuing and restoring Kathleen & May, a Bideford registered schooner.
O'Driscoll, Patricia. Olive May: a lady in reduced circumstances. 2-19.
The Author worked on the Olive May as Mate during the 1960s and she recounts how her career nearly came to an end when she suffered severe carbon monoxide poisoning
Harbidge-Rose, John E. An officer and a busman: Ted Rose – a posthumous centenary. 20-6.
Edgar William Harbidge-Rose, born on 21 September 1907 at Stonehills Cottage near Fawley on the edge of the New Forest, was the Author's father. He was normally better known as Ted Rose. In 1925 he joined the RAF at Calshot as trainee carpenter and boat-builder and in 1929 he was moved to the Marine Aircraft Experimental Establishment at Felixstowe where Wing Commander Cave-Brown-Cave invented the heating and ventilating system used on Lodekka buses. Harbridge-Rose left the RAF in 1934 and joined the Territorial Army in Southampton. He was commissioned in1940 was posted to North Africa as part of Operation Torch. He was severely wounded in Tunisia and served the remainder of WW2 attached to Anti Aircraft Command at Bristol, retiring as Major in 1950 (retirement photograph p. 21). Following a five year Civil Defence role with Smith's Industries at Cheltenham he returned to Southampton where he eventually joined Hants & Dorset Motor Services as a bus conductor. The leg injuries encouraged him to switch to bus driving where he enjoyed the crash gearboxes on the Bristol K type. He then became a traffic inspector. In 1969 he left to drive Alec Easson's coaches based at Sholing. Finally he joined Bill Summerfield at Aldermoor to operate Ford Transit minibuses and a fleet of taxis. He retired in September 1972 and died only eighteen months later

| | |
| --- | --- |
| Southampton Corporation AEC Regent Mark V No. 359 (BTR 359B) | 20 |
| George Wheeler's horse-drawn omnibus 'Fawley Flyer' which operated from Calshot to Southampton | 21l |
| Ted Rose astride donkey at grandmother's home in Fawley in 1912 | 22u |
| Hants & Dorset enamelled bus stop flag (request stop) | 22l |
| Hants & Dorset Bristol K type with Eastern Counties bodywork No. 1211 (HRU 867) | 23u |
| Southampton Corporation Guy Arab bus with Cave-Brown-Cave heating & ventilation system | 23l |
| Bus driver Ted with son (author) in his arms at staff Christmas party in 1964 | 24ul |
| Woolston former bus garage in 1986 (closed as garage in 1972: in use as industrial warehouse | 24ur |
| PSV driver's licence disk, Setright ticket machine and Staff Rule Book | 24l |
| Floating Bridge (chain ferry) and Woolston bus station, Brazilian Navy frigate under construction and Leopard awaiting departure for Le Havre | 25 |
| Fareham bus garage in 1985 after closure | 26u |
| Eassons Coaches depot at Sholing | 26l |
Pope, Ian. Follow Up: Mitcheldean Cement Works. 27-9.
See Issue 9 page 19 et seq for orginal feature: further illustrations, mainly based on lantern slides. The first shows the works in c1908/09 following the installation of a rotary kiln, the second shows the steeply inclined strata in the limestone quarry face. On page 29 the upper illustration was entitled 'Scully Grove' as a lantern slide and shows how quarrying exposed the structure within the limestone; it also shows a length of railway track and a jubilee tipping wagon: the lower illustration is based on a postcard of the entrance to the works off the Mitcheldean to Drybrook road known as The Stenders. The map (Ordnance Survey 25-inch of 1902) is re-reproduced.
Frowen, Foster. Hall's Tramroad: Abercarn, Part 2. 1828-1853: the years of change. 30-54.
Part 1 see Issue 55 page 26 et seq: many maps are reproduced: extract from a much larger map (scale one inch to one mile) of 1839 which shows Monmouthshire Canal and its associated tramroads (Abercarn is spelt with a terminal "e" as Abercarne); Ordnance Survey 25 inch scale of 1878 showing Hall's Tramroad in vicinity of Abercarn; Mynydd Islwyn Tithe Map of 1846 trduced by about 20% and spread over several pages showing Hall's Tramroad. Final Part Issue 59 page 24.

| | |
| --- | --- |
| Abercarn c1905 with Abercarn Gas Works, railway station and Upper Tin Plate Works (postcard) | 31 |
| Abercarn Lower Tin Plate Works c1905 (postcard) | 34 |
| Bridge Street looking towards Acid Works | 35 |
| "Bird's eye" view of Abercarn c1908 showing remains of Lower Tin Plate Works, canal and where tramroad had been | 36 |
| View from opposite side of valley looking towards location of above clearly showing tramroad c1904 | 37 |
| Abercarn c1930 showing remains of Hall's Tramroad and Prince of Wales Colliery | 38 |
| Prince of Wales Colliery and Monmouthshire Canal lock, end of nineteenth century | 39 |
| Tramroad bridge over River Ebbw later replaced by a stronger structure | 50 |
| Three horses hauling six drams (wagons) on Aberdare Canal Company tramroad between Hirwaun and Penderyn | 53 |
| Thomas Brown, resident manager of Ebbw Vale Company (full portrait) | 54 |
Reading Room: Archive Reviews (all by Ian Pope). 55
Brunel in South Wales. Vol. 2. Communications and coal. Stephen K. Jones. Tempus.
"text is well written and informative and gives an extremely good account of Brunel's work and influence in South Wales."
The Great Laxey Mine. Andrew Scarffe. Manx Hertage Foundation.
"... truly a massive volume... lavishly illustrated" an unsolicited review as just less than £20 was added to the Manx economy by the reviewer.
Clan Line – illustrated fleet history. John Clarkson, Roy Fenton and Archie Munro. Ships in Focus.
Over 300 ships are detailed in the fleet list, an the majority are illustrated: "reproduction is first class"
A look back at Norchard. Graham J. Field. Author.
Updated version of work originally published in 1978.
Skimpings: Caravanning. 56-9.
Roger Carpenter's notes and captions to photographs from the Wakefield Collection which show caravans constructed by Charles Roberts which is well known for its carriage and wagon manufacture: Austin 4-cyliner Twelve or Sixteen registerd in Leeds shown coupled to a "rustic" caravan from the late 1920s (two pictures); three exterior and five interior views of relatively large caravan from the 1960s. Comment on caravan smells and large quantities of hardboard used in interios. Note the bus-type light fittings.
Gregory, Martin. Twyford Waterworks. 60-4.
The South Hants Water Company started its Twyford Waterworks south of Winchester in 1898. A second well was opened in 1900 and two horizontal steam engines manufacrured by Day, Summers & Co. of Southampton were in operation. Water softening using the Clark process was introduced from 1903: this exploited slaked lime which was produced in intermittent flare kilns located on the site using chalk quarried thereat. The Day Summers engines were inadequate and were supplemented by a vertical triple expansion engine from Richardson, Westgarth of Hartlepool in 1905, and replaced by a Hawthorn Davey triple expansion engine in 1911 supplied with steam from Babcock & Wilcox water tube boilers. These last remain in existence as do Ruston diesel engines introduced in the 1930s. Electric pumps arrived in the 1950s. Much of the earlier plant form a Scheduled Ancient Monument administered by the Twyford Waterworks Trust (see activities in 2018). Several of the photographs were taken by F.G.O. Stuart (a Southampton postcard publisher):
1905 engine house with incline up to lime kilns (Stuart): p. 60
1908 extension to include vertical engine, quarry and superintendent's house (Stuart) p. 61
overall view of works with softening tank and sludge lagoon (Stuart) p. 62 upper
1898 and 1905 engine houses and lime kilns (Stuart) p. 62 lower
Hawthorn Davey engine in early 1960s when stil useed as back-up (author) p. 63 upper
boiler house with Babcock & Wilcox water tube boilers (author) p. 63 lower
five small flare kilns out of use since 1940 when Air Ministry objected to their use p. 64 upper
lime mixing room p. 64 lower
Great Grimsby Street Tramways Co. electric tram car crossing Cleethorpe Road level crossing in Grimsby with K3 waits with fish train, Inside front cover
Further information in Issue 58 page 44
Jackson, Paul. Non-recovery coke making in the UK: Part One: Coking-in-heaps. 2-13.
Considers that coke was originally produced from coal using techniques similar to that for charcoal making. By 1640 coke from coal was being used near Derby for malt drying, and before the end of the eighteenth century coke was being produced from coal in the Forest of Dean, in Staffordshire, and was being used on the Yorkshire coast. Coke was used for iron smelting in Coalbrookdale by Abraham Darby from 1709. By 1790 coke blast furnaces had spread widely, including to Wales and to Scotland. In 1768 a major advance was instigated by John Wilkinson at Bradley near Bilston in Staffordshire when he constructed a permanent brick chimney at the centre of the coal heaps: this increased the yield and quality of the coke. The technology was introduced at the New Willey Company's ironworks in Broseley. Coking in open kilns is also covered. This technique was introduced to Britain by Ebenezer Rogers and by Herbert Francis Mackworth who took out patents to cover their processes. No attempt was made to collect the by-products, although Edward Jones at Russell's Hall Ironworks devised a method for collecting the tar from the base of the chimneys. This is illustrated by diagrams contained in R.A. Mott The history of coke making, 1936. The technique remained in use until after WW2 as it was still used in cold blast furnaces. There are several diagrams (but these are not listed) and also illustrations:
M. & W. Grazebrook Ltd Netherton Ironworks, Dudley, c1946 (aerial view) page 2
Upper Works, Coalbrookdale, lithograph by François Vivares of 1758 page 3
Coke hearth at Cradley drawn by Richard S. Chattock, 1872. page 10 upper
Coke making from Mott's History of coke making page 10 lower
Grazebrook coke heaps, 1946 page 11
Grazebrook chimneys, 1930s. page 12
Shutend Works, map Ordnance Survey 1903: NB coke fires. page 13
Taylor, Mike. The dam at Keadby. 14-19.
Richard Dunstone of Thorne was contracted by the Admiralty to construct sea-going vessels (single-screw diesel colliers) during WW2. The vessls were named Empire Laird, Empire Townsman, Empire Skipper and Empire Runner. These were built to dimensions which approached the width limit of Keadby lock which led into the River Trent. The results of any failure to negotiate the lock would be extremely serious as this could have led to flooding in Keadby and the Isle of Axholme and would have disrupted wartime traffic on the Sheffield & South Yorkshire Navigation. To minimise this risk a dam was contructed above the lock: in the event of damage to the lock the navigation could be stopped by inserting timber baulks in the gap left for ships to pass. Illustrations: dam under construction; several of Empire Laird being fitted out below Thorne railway bridge and passing through the Keadby lock and into the Trent. Also one photograph of construction of a larger vessel at Dunstone's yard which was intended to be dismantled, and boxed up for export through Hull docks..
Bobbitt, Malcolm. A motoring medley: photographs from the Ann Scott Collection. 20-30.
Collection probably stemmed from Mrs Holloway, an early motoring journalist who was possibly associated with Holloway's Garage in Worcester. Three types of car were covered in this feature:
Lanchester Sporting 40 with a 6-litre 6-cylinder engine (Registration O-9110) at:
unidentified location "leaving for Motor Show, 14 February 1920" (leaving Abbotsford). page 20: see also letters from Doug Briggs and from Editor in Issue 58 page 28+
Melrose Abbey page 21
under Forth Bridge at North Queensferry (NB NBR coach body at ferry terminal) pp. 22-3
unknown location (rural) page 24 upper
alongside stone built mill (ALC & B Ltd) page 24 lower: see also letters from Doug Briggs who suggests probably in or near Melrose
alongside River Tweed north of Moffat page 25 upper
alongside Loch Lomond page 25 lower: see also letter from Rodney Marshall in Issue 60 page 43 concerning AA badge
with chauffeur in village stocks 26 upper
alongside Ullswater 26 lower
Crossley NC 1675: three photographs all on Isle of White: that on page 27 possibly at Freshwater; 28 upper in very narrow lane, and page 28 lower nesar Carisbrooke Castle
Willys Overland LL 423 manufactured in USA and assembled at Heaton Chapel, Stockport (see Issue 58 page 28 Editorial geo-apologia):
adjacent Clifton Suspension Bridge, Bristol, with WW1 recruiting poster, c1915 page 29
outside Wells Cathedral page 30 upper
at entrance to "castle" (Banwell Castle near Weston-super-Mare page 30 lower. See letters from John White and Mike Tozer in Issue 58 page 28.
Follow-up: the Reid-McLeod turbine locomotive. 31.
See Issue 14 page 46 for feature on James MacLeod turbines as applied to locomotves and to ships
Mountford, Colin E. Lambton men — a postscript. 32-5.
Previous parts in this series in Issues 53 beginning p. 2; 54 page 35 and 55 page 13: Further information previously published in journals of the Industrial Locomotive Society in 1963 and Stephenson Locomotive Society in 1965 under the title of Half a day in the life of a Kitson by Harold Bowtell is reprinted plus some excellently reproduced photographs including two by Ian S. Carr. The text describes time spent on Kitson 0-6-2T No. 30 (4532/1907) with NCB driver Jack Swainston hauling coal over British Railways lines to Sunderland. Illus.:
0-6-2T No. 42 (R. Stephenson 3801/1920) hauling Harraton coal off Victoria Bridge under Penshaw signal box on 26 August 1964. (Ian S. Carr). page 32
0-6-2T No. 30 on 31 July 1958 after heavy overhaul. page 33
0-6-2T No. 30 with van at Pallion station on 22 April 1963 (Ian S. Carr). page 34
0-6-2T No. 42 on Lambton Staiths shed with Hawthorn Leslie (3543/1923) 0-4-0ST No. 47 shunting behind. page 35
Corrie, Euan. Follow-Up: Little packets. 36-7.
Tugs on the Bridgewater Canal were known as Little Packets (see also Issue 54 pp. 47-51 for tugs in steam days): herein a later (c1961) photograph of Broadheath as converted to diesel propulsion and operated by Bridgewater Collieries with wheel steering hauling flats at the Woesley turn past the Packet House
Brown, Malcolm. The Commercial Dry Dock, Barry. 38-45.
See also Issue 40 page 30 et seq for an account of the No. 1 dock at Barry. Structure was designed by John Wolfe Barry (not "Barrie" as stated in the text) and introduced novel construction techniques which permitted thin walls and led to a lower cost. The shape of the graving dock allowed more than one ship to be handled simultaneously.
| | |
| --- | --- |
| Barry Docks plan (GWR) | 38 |
| Commercial Dry Dock in 1950s | 39 |
| Construction of entrance invert on 15 February 1892 | 40u |
| Sectional drawing of orginal pump house, 1893 | 40l |
| Engine house under construction showing pump bases above suction chamber, 26 February 1892 | 41u |
| Engine house showing two Conqueror centrifugal pumps | 41l |
| Dock interior, 1946 | 42 |
| Dock interior, 1946 | 43 |
| Main entrance 1946 showing caisson | 44 |
| Middle of dock showing inlet culvert | 45 |
Reading Room: Archive Reviews. 46
British sports & thoroughbred motor cars, 1919-1939, an A-Z. Nick Walker. Herridge. MB
...an important work of reference", "copiously illustrated"
Square rigger days. Charles W. Donville-Fife. Seaforth. IP
new edition of classic work first published in 1938, plus some superb new photographs. "...ell produced volume"
Early railways of West Fife: an industrial and social commentary. A.W. Brotchie and Harry Jack. Stenlake. IP
Waggonways covered: Elgin (or Charlestown) Railway; Halbeath Waggonway; Fordel Waggonway and Railway, Venturefair Waggonway, Crobie Waggonway and the Balmule Waggonway. "illustrative material is astounding"
Ports of Scotland, 2008. Maritime Publications. IP
"What is of valure are the details on every single Scottish port"
Puzzle page. 47.
Viaduct with Great Central Railway train crossing. upper
See also Follow up by J. Richard Morton in Archive 58 pp. 42-3.
Munitions factory or depot? lower

Skimpings. 48-9.
Collin non-recovery coke ovens. 48 upper
Collin ovens built in 1896/7 with Acton Hall Colliery, Featherstone, coke wagons in front.
Ind Coope & Allsopp locomotives. 48 lower
Allsopp engine shed, Burton on Trent on 30 June 1962: battery electric locomotive No. 9, modern Sentinel locomotive No. 8 (bought 1948) and Baguley diesel of 1952. (J.F. Ward). See also Archive No. 51 page 30 et seq
Caergwrle Brewery (postcard posted July 1908). 49 upper
Operated by Lassell & Sharman: brewery opened 1861, closed c1945: served by GCR Wrexham line. See also letter from Graham Thorne (Issue 58 p. 28) for further info and letter from Geoff Kent in Issue 60 page 42 concerning survival of GCR gates installed in 1909 which surved the siding for the brewery (of which no trace remains).
Lancashire Electric Power Company electric locomotive. 49 lower
Metropolitan Vickers locomotive for Padiham power station supplied in 1929. See also Issue 6 page 2
Idyllic Industry: Dyserth. 50-1.
Lime kilns, waterfalls and St. Bridget's Church: see also www.dyserth.com
Pope, Ian. Ebbw Vale Ironworks. 52-63.
Illustrations, in the main (there are also a couple of views from postcards) were gathered from a book produced by the Ebbw Vale Steel, Iron & Coal Co. in 1907. They begin with some taken at the Ebbw Vale Wharf in Newport.

| | |
| --- | --- |
| Ebbw Vale Wharf at Newport with SS Haslingden, also Company wagons, including one with dumb buffers | 52 |
| Pontypool Wharf on River Usk, Newport with ship being unloaded into Ebbw Vale 20-ton hopper wagon | 53u |
| Gloucester Wagon Co. Ebbw Vale 8-ton wagon with dumb buffers probably for carrying rail (in pairs of wagons) | 53l |
| Ebbw Vale Wharf with 20-ton hopper wagons, and Newport Corporation electricity generating station | 54u |
| Ordnance Survey map of wharves along River Usk in Newport | 54l |
| Peckett 0-4-0ST hauling loaded iron ore hopper wagons awaiting sampling of the ore at Works | 55u |
| Four furnaces from 1865-70, slag ladles, bar iron on low-sided dumb buffer wagon & Thomas Jenkins four-plank mineral wagon | 55l |
| Darby engine built Perran Foundry in 1865 with engineman. See also letter from Graham Thorne (Issue 58 p. 28) for further info. | 56u |
| Beam for engine was 36ft long and drove a 95 ton flywheel. See also letter from Graham Thorne (Issue 58 p. 28) for further info. | 56l |
| Victoria Ironworks with two sixty foot high furnaces rebuilt in 1883 and No. 3 furnace of 1903 | 57u |
| Skip car for No. 3 furnace being weighed on electrically driven trolley | 57l |
| Top of No. 3 furnace with inclined hoist for charging skip: see also letter from Patrick L. Graham in Issue 58 page 28 which refers to the clone closure mechanism | 58 |
| Charging skip on way up incline | 59 |
| Tapping hole at base of furnace | 60 |
| Richardson Westgarth quarter crank vertical blowing engines | 61 |
| Parsons turbine blowing engine | 62u |
| Electrical generating station | 62m |
| Condensing plant for electricity generating plant | 62l |
| Postcard view of No. 3 furnace showing tubes for recycling hot gases from top of furnace | 63u |
| Postcard view of Koppers coke ovens, Victoria furnaces and workers' houses entombed in foul air | 63l |
Tower Colliery: a tribute. 64.
Two postcard views of Tower Colliery at Hirwain: an ideal burial site for Margaret Thatcher during State Funeral
Sandwich Quay with sailing barge Crouch Belle. inside front cover
Probably late 1920s. Also Sentinel steam lorry owned Hallett & Co. The Crouch Belle was owned Rochester Trading Co.
Edwards, Brian. National Filling Factory No.5, Gloucester. 2-27.
WW1 muntions factory instigated under David Lloyd George and located on the Manor Farm, Quedgeley, south of Gloucester with access to the Midland Railway. Managed by John Julius Steinitz (later Macgregor) of the Gloucester Railway Carriage & Wagon Co. Designed by Herbert Read of Read & MacDonald and built by Gloucester Constructionists, mainly from timber and divided into two zones: a safe-zone and one where explosives were handled. There were extensive railway works which included sidings and a platform for workers' trains. There was also an extensive narrow gauge internal railway to link the explosive magazines with the standard gauge loading bays. Workers in the restricted areas had to change all clothing and footwear and were forbidden from carrying any potentially hazardous into the danger area. Safety was good at the plant, although there were health problems, including jaundice, from handling TNT (trinitrotoluene) and tetranitromethylaniline Motive power for the standard gauge lines includfed ex-LSWR 0-4-0T No. 147, built in 1910, and named Quedgeley; Manning Wardle 0-6-0STs Nos 1928/1917, 1561/1902 and 1532/1901 named Newcastle: see also Issue 37. See also letter from Editor (Issue 60 page 43) concerning errors in text.
Illustrative material:
Ordnance Surver map which gives no indication of munitions factory at Quedgeley
Overall plan
Erection of timber mess room, 10 December 1915
Erection of components buildings showing effects of rain, 10 Decemeber 1915
25 inch Ordnance Survey map of 1923 (1921 revision) showing layout
Railway tracck belonging to Filling Factory
Midland Railway track layout at Quedgeley
Panorama of site
Advertisement in Gloucester Journal in January 1917 for female muntion workers
Midland Railway weekly ticket from Cheltenham to Quedgeley
Women leaving work walking along clean-ways
Workers leaving for mess room
Nell Bradley, Hilda Mince and May Bradley
Dorothy Batsford
Ministry of Munitions War service badges
The uniform and comments thereon
Official literature on high-explosive shells
National Filling Factory officials
Pass
Newcastle at Frampton-on-Severn gravel pits
Munition workers in uniform pparading towards thanksgiving service at Gloucester Cathedral on 16 November 1918
Advertisement advising disposal, 26 February 1921
Demolition in progress
Aerial photograph, 30 December 1946
See also letter from Robert Hoare in Issue 59 page 40: grandmother worked there.
Inbye (Archive's letters page). 28+
Coking and Ebbw Vale. Patrick L. Graham
See Issue 57 page 58: mechanism for closure of blast furnace via a cone and counterbalance mechanism. Also mentions H,G. Wells short story The Cone.
Ebbw Vale, Graham Thorne.
See illustration in Isue 57 page 56 upper and lower: D.B. Barton The Cornish beam engine states that the engines supplied to Ebbw Vale were the largest supplied by the Perran Foundry and the largest beam engine ever built in Britain delivering 27,100ft3 of air per minute. Also refers to Caergwrle Brewery (Issue 57 page 49 upper): cites Where have all the breweries gone? (Brewery History Society): notes taken over by Burtonwood with 57 licensed houses and subsequently used by C.R. Averill to manufacture paint.
Motoring medley. Doug Briggs.
See Issue 57 page 20: car was leaving Abbotsford. Also suggests that mill on page 24 lower was nearby, possibly in Melrose.
and another motoring location. John White
See Issue 57 page 30 lower: Banwell Castle
and another motoring location. M.J. Tozer.
See Issue 57 page 30 lower: Banwell Castle and another illus.
and a note from the Editor
See Issue 57 page 20: car was leaving Abbotsford when house was open to the public and Issue 57 location of Heaton Chapel.
Bobbitt, Malcolm, A Swift motoring medley: photographs from the Anne Scott Collection. 29-39.
The Swift Motor Company was formed in 1902 as a subsidiary of the Swift Cycle Co. of Coventry developed by James Starley: see also Issue 41 (Coventry Machinists' Company) for his involvement in bicycle manufacture and Issue 43 page 55 for Starley sewing machines.
| | | | | |
| --- | --- | --- | --- | --- |
| Car | Location/owner | Date | Page | Notes |
| 10/12 hp open tourer | Leamington Spa? The Circus Bath. Same info from Roger Halse in Issue 63 page 39 (who also notes that railings never replaced after WW2) | early 1920s | 29 | |
| 10.2 hp pre-1914 | Miss F.E.W. Abbott | | 30u | 1 |
| 15.9 hp 1914/1915 | Hotel Curzon/Mr & Mrs Hartley-Smith | | 30l | 2 |
| HS 872 open tourer | roadside picnic | early 1920s | 31u | |
| HS 872 | with lady driver and child | early 1920s | 31l | |
| HS 872 and two motorcycles with sidecars | blackberrying party | | 32u | 3 |
| HS 872 | blackberrying party using vehicle to get at fruit | | 32l | |
| HS 872 | in military guise: YMCA Hut Week | | 33u | |
| HS 872 | Crown Hotel Lyndhurst | | 33l | |
| HS 872 with AV Monocar HS 956 | | | 34u | 4 |
| HS 872 with AV Monocar HS 956 | | | 34l | 4 |
| NP 2211 two seater tourer | Holme Lacy House, Hereford | 1921 | 35u | |
| HS 872 | out of petrol, but rescue at hand | | 35l | |
| HS 872 | purchasing corn | | 36u | |
| HS 872 | loading agricultural produce in sacks | | 36l | |
| HS 872 | with motorcycle & sidecar at Stanway Hill | | 37u | |
| HS 872 and DU 672 (four door tourer) | and motorcycle & sidecar at Stanway House | | 37l | |
| AB 4076 (Briton 1743cc) and HS 872 | Shottery | 1921 | 38 | 5 |
| as above plus G 3322 | Tintern Abbey | | 39 | 6 |
1. Miss Abbott was wearing a special fur coat for motoring: manufacturers & suppliers are listed!
2. Mrs Hartley-Smith wearing a fur coat
3. leading motorcycle Ariel 3.5 hp
4. AV Monocar manufactured by Carden Engineering of Farnham in Surrey developed by John Carden and Edward Tamplin. Ward & Avery were involved in marketing this cyclecar. See also Issue 59 where it is stated that Avey not Avery.
5. Briton company was run by Edward Lisle Junior
6 Glasgow registered (G 3322) probably a Belgian FN to 1914 design
Christensen, Mike. Follow Up: Royal Ordnance Factory, Llanishen. 40-1.
See Issues 33 page 31 et seq and 34 page 25 for full account of the Royal Ordnance Factory, Llanishen, near Cardiff. Main illustration shows a T-16 Universal Carrier (military track-laying vehicle) about to be unloaded from railway truck at Llanishen in mid-1950s. Locomotive shunting the wagon was a Peckett Yorktown 0-4-0ST with very small coupled wheels No. 2012/1941. This locomotive is extant, but there are also three photographs of WN 2013/1941 which went new to Llanishen and was then acquired by Fred Watkins and stored at Whitecliff Quarry, near Coleford. It never worked between acquistion in 1957 and being cut up in 1963.
Morton, J. Richard. Follow Up: Viaduct identified. 42-3.
See Issue 57 page 47 upper: Park Bridge Viaduct on the Oldham, Ashton & Guide Bridge Joint Railway (former LNWR/GCR). Also shows Park Bridge Iron Works owned by Hannah Lees & Sons. The works were linked to the railway by a very steep incline. Illustrations: viaduct and works (part), map (only shows part of incline), and two locomotives which were owned by Hannah Lees; both Beyer Peacock inside-cylinder 0-4-0STs WN 3020/1889) Orion and WN 4320/1901) Pegasus.
More Inbye: Cleethorpe Road Junction, Grimsby. J. Richard Morton. 44
See inside front cover Issue 57: picture taken by G.N. Southerden in July 1933 showing tram built by Great Grimsby Tramsways between 1925 and 1928 and K3 class 2-6-0 No. 73 hauling fish vans.
Puzzle Picture. 44
Stone-built factory with bell tower. Sharply curved siding which crosses a river, canal or leat. Clutter outside includes wheel sets, fly wheel, and man with leather apron. Suggested location Westmoreland.. See Issue 59 e-mail from David Varley: Burneside Paper Mill: railway connected with LNWR Windermere branch.
Jackson, Paul. The Glasshoughton fireless coke ovens locomotive. 45.
Fireless locomotive constructed by Robert Stephenson & Hawthorn (WN 8082/1958) for National Coal Board's (NCB) Glasshoughton Coking Plant. Not very successful and replaced by a Greenwood & Batley electric machine in 1961. Two illus. of former: latter not illustrated.
Reading Room: Archive Reviews. 46-7.
The Snailbeach District Railways. Eric S. Tonks. Industrial Railway Society. IP
First published 1950, major update 1974: "an informative test", but pity that images are small.
The Shropshire & Montgomeryshire Railway. Eric S. Tonks. Industrial Railway Society. IP
First published 1949, revised edition 1972. Although stands test of time a major revision to incorporate later reserch might have been better:
Kingswood Coal. South Gloucestershire Mines Research Group. IP
Based on papers which had been published in the British Industrial Archaeological Group's journal, plus extra illustrations: "very useful oversight".
The Coppice Colliery, Brereton 1842-1908. Ken Edwards. Cannock Chase Mining Historical Society. IP
Pit finally closed due to disastrous flooding.
Chronicles of East Cannock Colliery Companies, 1870-1957. Alan Dean. Cannock Chase Mining Historical Society. IP
"... author is to be congratulated on the completenesss of the work"
Inshore craft: traditional working vessels of the British Isles. Julian Mennering. Seaforth Publishing. IP
First published as The Chatham directory of inshore craft. Describes 200 different types of boat: many line drawings, stunning photographs.
Saltney Carriage and Wagon Works. Tony Wood. Great Western Study Group. IP
Works were in Chester. Reviewer found text difficult to follow, but book contains much interesting material
Corrie, Euan. The River Parrett. 48-50.
Map which shows the extent of the former navigable waterways above Bridgwater, but all illustrations are at or below Bridgwater:
Steam tug Bonita towing a ketch upstream past Brick & Tile Works at Chilton Trinity. page 48
Tidal bore moving ketch near Chilton Brickworks. page 49
Bridgwater quay, Town Bridge, and small Parrett barges intended for upper navigations and canals, c1913. page 50 upper
Bridgwater quay with parked cars and Town Bridge, recent. page 50 lower.
For further views of River Parrett see inside front cover of Issue 25 and Issue 27 page 57 upper
Skimpings. 51-3.
Steam turbine condensing locomotive. 51
Beyer Peacock and Ljungström (Ljungstrom) Anturbin collaboration consisted of two units: the fan-draughted boiler with coal bunker and cab and a drive unit: turbine, condenser and driving wheels. Two illus.: works official side elevation and in service hauling an express on one of the LMS Midland main lines. See also Cox Locomotive panorama Vol 1 pp. 89-90 and Plate 35 and Tufnell Prototype locomotives which includes two further photographs on pp. 26-7 (three-quarters view official and similar in service at Nottingham which shows steam leaking from fan drive..
Speech House Hill Colliery. 52
See also Issue 22 page 2: Cornish beam pumping engine had been removed, but there was a line of loaded tubs preumably for emergency use. Also semi-derilict screens.
Cantley sugar refinery on River Yare. 53 upper
Appears to be in full production: smoke issuing from chimney and trees bares: steam yacht on river and building like an airship hanger alongside. See also Issues 46 and see letters Issue 47 page 36 from Kevin P. Jones and from Matthew Searle on history of the original British sugar beet factory.
Kerr Stuart narrow gauge 0-4-2T Kempton at Hampton Waterworks. 53 lower
Follows extensive description of West Middlesex Water Company's works, railway and locomotives in Issue 17 page 2 et seq.
Pope, Ian. Ebbw Vale Ironworks: Bessemer Steel Department. 54-64.
Illustrations taken from an Ebbw Vale Iron Co. brochure produced in 1907 to show the production of steel rails using Bessemer converters and Siemens regenerative open hearth furnaces.
Exterior of Bessemer plant
Bessemer converter being charged with molten metal from a ladle
Bessemer converter being discharged into another ladle fitted onto a transporting device
Ladle of molten steel being tapped and poured into moulds to prepare ingots
Triple tandem steel mill:
cogging mill 58 upper
roughing mill 58 lower See also letter from Robert Hoare in Issue 59 page 40
finishing mill (with steel rail being produced) 59
Cooling banks for rails or bars
Output (including rails and steel billets) passing over in railway wagons weighbridge and onto sidings
Siemens regenerative open hearth furnaces
No. 4 rolling mill linked to Siemens furnaces (note chevron drive gear). 63. See also letter from Robert Hoare in Issue 59 page 40
Overall view of works from a postcard
Barometric Condensing Apparatus
Stockport Corporation tram No. 24 with large H on dash to indicate that was intended for low height route to Hyde. 22 June 1949. Inside front cover.
See also letter from Martin Gregory in Issue 60 page 42: not Dialstone Lane terminus.
Bobbitt, Malcolm. A third motoring medley: photographs from the Anne Scott Collection . 2-23.
William Holloway operated a bicycle business and a garage at Worcester. Most of the photographs include William Holloway or his wife and son. see also letter from Author Issue 60 p. 42 who received extra information from Michael Worthington-Williams,.

Note 1: N 6192 was a registration number used by Ford and switched between cars.
Note 2: John Walter Fisher Crouch left Daimler in 1912 to manufacture his own light cars using a rear-mounted V-twin engine. Manufacture ceased in 1928 when Crouch returned to Daimler. Crouch turned out about 2500 cars. One Crouch was preserved at the Manx Motor Museum.
Note 3: SAVA was a Belgian firm based in Antwerp: Sté Anveroise pour Fabrication de Voitures Automobiles. David Brown manufacured the worm-drive on the rear axle and represented SAVA in Britain.
As well as the photographs, there is information about both the Swift light (weight) car which was rated at 7hp, and the larger vehicle which was offered with 15 and 18 hp engines. The origins of the luxurious Siddeley-Deasy automobiles are also considered. The coffin-like bonnet was in front of the radiator. John Davenport Siddeley had begun in the bicycle industry and set up the Clipper Tyre Co. in 1896 and became involved with the Dunlop Tye Co. over patent infringement, and swiched to the German tyre company Continental for its technology. Siddeley-Deasy cars used a range of engines supplied by other manufacturers and had a reputation for smooth running. Brief notes on Daimler light touring vehicles which reflected a social change away from chauffeur-driven vehicles. At the beginning of the article there is reference back to Issue 58: first photograph was taken at The Circus in Bath. Further, it was Avey (see Note) not Avery
Frowen, Foster. Hall's Tramroad: Abercarn, Part Three. 1854-1878: enter the GWR. 24-39.
Part 1 Issue 55 page 26; Part 2 Issue 56 page 30. Part 4 Issue 60 page 17
Ebbw River with pier of bridge carrying Tramroad; also road and railway bridges. 24
Western Valleys railway bridge south of Abercarn station. 25
1 ton iron tram (side and end elevations) drawing 27
Colliery screen drawing 28
Pennar Crossing (GWR/Hall's Tramroad) plan. 29
Mynydd Islwynn tithe map 1846 30
Pennar Crossing, 1876 (Ordnance Survey 25 inch). 30
Cwm-Braenar & Islwynn, 1878 (Ordnance Survey 25 inch) contnued from previous. 31-2
Abercarn (Prince of Wales) Colliery with Hall's Tramroad visible: colliery idle following 1878 disaster. 36
0-4-0ST Gen. Williams at Abercarn colliery (Neilson outside cylinder box tank). 37
Inbye Archive's letters page. 40
Puzzle page. David Varley.
See Issue 58 page 44 Burneside Paper Mill: railway connected with LNWR Windermere branch. Website addresses for further information quoted..
Ebbw Vale rolling mills. Robert Hoare.
See Issue 58 photographs on page 63 and 58 lower refers to wobbler boxes, a form of universal coupling between stands of rolls. Also notes that his grandmother, Florence Hoare worked at Quedgeley National Filling Factory during WW1.
Pope, Ian. Andrew Barclay 1180. 41
WN 1180/1911 was originally supplied to the Glanrhydd Tinplate Co. of Pontardawe. The locomotive was named Glantawe and was used at several tinplate works in South Wales. In July 1953 Glantawe was moved to Richard Thomas' Lydney Tinplate Works. It was subsequently renamed Lydney. The two illus. show the locomotive with original and later names at same location near Lydney Engine Shed. The later one clearly shows the plate which authorised the locomotive to travel onto British Railways tracks.
Pope, Ian. Follow-Up: Swansea & Mumbles Railway. 42-5.
Eight views all dating from about 1906 and taken by M.A. Clare of Gowerton. The only identifiable locomotive was No. 3, a Brush 0-4-0ST. See also Issue 53 page 31 et seq. And Issue No. 68 pages 44-5.
No. 3 with seven cars at St Helen's: note LNWR poster behind advertising holidays in Ireland. 42 upper
No. 3 with very long traiu at Brynmill: note warning to motorists and lookout on front of locomotive 46 lower
No. 3 wth long train: note lookout on front of locomotive. 47 upper
No. 3 with at least 13 cars with bell and without lookout and possibly later. 47 lower
Train at intermediate halt with waiting room. 48 upper
Train with view along Bay. 48 lower
Very crowded trains (posed?). 49 upper and lower
Corrie, Euan. A glimpse of the Rolle or Torrington Canal. 46.
Beam Aqueduct: c1913 and two recent views, one of which is of the stone plaque commemorating the laying of the Foundation Stone by Lord Rolle in 1824
Pope, Ian. Electric from gas. 47-50.
Church Stretton Land Company set out to generate electricity with the minimum of pollution via producer gas. The plant opened in about 1904 and closed in the late 1920s when electricity supply was transferred to the Worcestershire & Staffordshire Electric Power Co. The plant as designed by Drake & Gorham Ltd and key elements were the two Dowson suction gas producers. Buildings still extant see picture and letter from Geoff Kent in Issue 60 page 42:
Generating plant exterior with Long Mynd behind 47
Plan and cross section elevation 48 left
Dowson gas producer 48 right
National Gas Engine Co. 80 BHP gas engine, flywheel and belt drive to dynamo: see also letter from Alan Bailey Isssue 60 page 42 49
Parker dynamo 50 upper
Battery cells 50 lower
Puzzle Page. 51
Colliery with Midland Railway wagons: where? upper
Accident to freight train, possibly at Morley. lower
Reading Room: Archive Reviews. 52
Stockport Corporation. Harry Postlethwaite. Venture. IP
Trams, buses and even a brief use of the Lloyd-Kohler trackless trollybus. Colour section. See also low bridge tramcar inside front cover.
Highland. W.J. Milne. Venture. IP
Highland Transport Company, subsequently Highland Omnibuses. Also includes independents within the "Highland" operating area. Colour section. Includes notes and illus. of a producer gas powered Gilford supplied in 1937.
Taylor, Mike. Hepworth Shipyard, Paull. 53-64.
John R. Hepworth & Co. (Hull) moved to Paull on north bank of the Humber in 1933 from a yard on the River Hull. The firm was taken over by J.R. Rix & Sons in 1977 and continues to trade under the Hepworth name.

| | |
| --- | --- |
| Launch of HMS Anson at Paull in 1812 (painting) | 53u |
| Map | 53l |
| Orotan (motor barge) leaving lock at entrance to Beverley Beck in late 1960s | 54u |
| Tanker Tadcaster delivering vegetable wharf to wharf in River Hull in 1979 | 54l |
| Sheffield-size barge Laxley under repair at Paull in late 1950s | 55u |
| Twite lighter being pushed-towed out of Castle Mills lock on York's Foss Navigation | 55l |
| Abbots Leigh tank barge at Avonmouth in 1967 | 56 |
| Lapwing C tanker barge enetering River Hull in 1963 | 57u |
| Frederick Oldridge motor barge alongside Clan Maclaren in King George & Queen Elizabeth Dock in 1960s | 57l |
| Sheffield-size barge Enterprise negotiating Mexborough double bridges in 1990 | 58u |
| Sheffield-size barges under construction at Paull in 1959 | 58l |
| Thomas Waudby leaving King George & Queen Elizabeth Dock in 1970s | 59 |
| Motor barge Ryton with seed for Barker & Lee Smith's Mill Lincoln in 1960s | 60u |
| Motor towing barge Maureen Eva approaching Stoke Bardolph lock | 60l |
| Goole Star in Manchester Ship Canal with cargo of grain for Manchester in 1983 | 61 |
| Rogul passing Westminster on River Thames in 1988 | 62u |
| Torksey ariving in River Hull with cargo of Trent aggregate in 1997 (same image in colour: front cover) | 62l |
| Coaster Wiggs being launched in March 1970 | 63 |
| Aerial view of yard in 1990s | 64u |
| River Owl approaching Blacktoft jetty on River Ouse with petroleum cargo for Leeds in 2003 | 64l |
Milton by Sittingbourne, Kent. inside front cover
Sailing barge Constance being loaded with sacks of flour. Barge owned by Edward Watson.
Mountford, Colin E. Burnhope Colliery and village. Part One: 1845-1900. 2-16
West Durham coalfield developed by William Hedley and his sons. Part 2 (the colliery railway) Issue 61 page 10 et seq..

| | |
| --- | --- |
| Driver's position on Fortune Engine in 1949 | 2 |
| Part Map of the Coalfield of County Durham by Andrew Reid. 1932 | 3 |
| Plan of Fortune Pit winding engine | 4 |
| Enamel plate giving signals for Fortune Pit winder | 5 |
| Ordnance Survey 1st edition: Burnhope Colliery and village (1855) | 6 |
| Cross-section of Annie Pit showing coal seams | 7 |
| J. & G. Joicey single horizontal cylinder winding engine at Annie Pit | 8 |
| 12 ft diameter drum and flywheel with brake and wooden brake shoe | 9 |
| 36 in diameter and 63 in stroke cyclinder and driving position | 10 |
| Lancashire boilers of 1897/1909 built W. & J. Galloway | 11u |
| Fell Pit used for man-riding | 11l |
| Annie Pit winding house and wooden headgar with smoke from furnace shaft | 12 |
| Map of 1898 showing Burnhope Colliery, Annie Pit, Fell Pit and Fortune Pit | 13 |
| Night soil cart | 13i |
| Working Men's Club & Institute Union certificate given to Burnhope Workmen's Social Club | 14 |
| St John the Evangelist church exterior and interior in August 1946 | 15 |
| Burnhope Colliery school (2 views) | 16 |
Frowen, Foster. Hall's Tramroad: Abercarn, Part Four. 1879-1900: from tramroad to railway. 17-39
Part 3 see Issue 59 page 24. On 30 April 1879 Lady Llanover made an agreement with the Great Western Railway to lease the tramroad and bring it up to main line standards. A survey was produced with plans at a scale of 2 chains per inch (reproduced herien at reduced scale to fit) of Hall's Tramroad at the time of this transfer: this was signed by Thomas David Roberts on behalf of the GWR and by Phineas James on behalf of the estate. Thus the list of "illustrations" is dominated by reproductions of the plan. Part 5 in Issue 66 page 2 et seq:
Abercarn station looking north c1910. 17
Plan B Sheet No. 1 18-21
Hall's Road Junction 18
Pontywaun Siding 19
Plan B Sheet No. 2 20-1
Pontywaun Viaduct & Wharf 20
Pontywaun proposed devistion 21
Pontywaun: postcard view from above 21 inset
Pontywaun viaducts: new GWR structure which cut across the old and crumbling Tramroad structure, c1905 22
Plan B Sheet No. 3: Abercarn 24-5
Abercarn: overall view showing Western Valleys line, Tramroad, gas works 26
Abercarn west end (2 views) 27
Plan B Sheet No. 4: Kendon Branch Junction 28-9
Plan B Sheet No. 5: Pentwyn-Mawr & Cwm Dows 30-1
Pentwyn-Mawr Tunnel 31
Plan B Sheet No. 6: Penner & Cwm Filkin 32-3
Old Tyrfylkin Colliery 33
Plan B Sheet No. 7: Woodfield 34-5
Plan B Sheet No. 8 36-7
Woodfield 2 36
Waterloo Colliery 37
Plan B Sheet No.9: Gwrhay to the Terminus. 38-9
Church of St. Philip & St. James, Court-y-bella with Tramroad remnant 38 inset
Plan B Sheet No. 9: Manmole Colliery 39
Gloucester Wagon (Waggon?) Co. dumb buffer 5-plank end/side door wagon for Manmore Colliery, Nov. 1885 39 inset
Reading Room: Archive reviews. 40-1.
Ploughs, chaff cutters and steam engines. Ken Redmore. Society for Lincolnshire History & Archaeology.
Book was winner of Association for Industrial Archaeology's award for Best Occasional Publication in 2007. Covers thirteen Lincolnshire agricultural engineering companies, but excludes the best known names.
Grantham: an industrial heritage tour. Peter Stevenson. Society for Lincolnshire History & Archaeology.
Industrial archaeology of Wiltshire. Pamela Slocombe. Association for Industrial Archaeology.
British shipping fleets, Volume 2. Roy Fenton and John Clarkson. Focus Publications.
Written by a team of experienced and knowledgeable maritime historians: Bill Harvey, Malcolm Cooper, Tony Atkinson and Bill Laxon. Each contributed the history of one of the five fleets covered: United Baltic Corporation Ltd; Howdens of Larne; Thomas Dunlop & Sons; Chellow Navigation Co. Ltd; and Glover Brothers.
The Bideford, Westward Ho! & Appledore Railway. Rod Garner. Kestrel Railway Books.
Text has been well written and is very readable
Fair Oak Colliery Co. Ltd 1871-1884. Ken Edwards. Cannock Chase Mining Historical Society.

Inbye Archive's letters page. 42-3
Stockport trams. Martin Gregory
See 59 inside front cover: not Dialstone Lane terminus
Ashton-under-Lyne. Alan Bailey
See illustration in Issue 59 p. 49: Ashton-under-Lyne was never in Staffordshire
Church Stretton Electricity Works. Geoff Kent.
See feature in Issue 59 page 47 et seq: main building and manager's house still extant: see also illustration of Lascelles & Sharman's brewery at Caergwrle (Issue 57 page 49 upper) where sole remains appear to be GCR crossing gates where siding approached brewery..
Motoring medley Issue 59. Malcolm Bobbitt.
See feature in Issue 59 beginning page 2: extra information from Michael Worthington-Williams. Pictures on page 8 were taken at same place but at different times: lower picture is a Ford T not a Swift. Illustration on page 17 not a SAVA but an American Saxon (further information)
Two in a canoe – Issue 28. Euan Corrie.
See Issue 28 page 3 et seq
Motoring medley Issue 57. Rodney Marshall. 43.
See Issue 57 page 25 lower: Lanchester was fitted with early winged AA badge: further information with three illustrations in Issue 62 page 41..
Gloucester National Filling Factory. Editor.
Specific errors in article in Issue 58 beginning page 2
Pope, Ian. A Kentish paper railway. 44-6.
The Locomotive Club of Great Britain's Sittingbourne & Kemsley Light Railway is under threat as its site on the former premises of a major paper-manufacturing plant are required for redevelopment. The paper mill was originally developed by Edward Lloyd in 1867 and used a horse-worked narrow gauge railway to connect the mill with Milton Creek (see inside front cover). Steam haulage began in 1905 with two Kerr Stuar locomotives: Premier and Leader (still extant). Due to silting a new dock was constructed on the River Swale and in 1923 a new mill at Kemsley was opened. In 1936 the mills were purchased by Bowaters. Railway transport ceased in 1969, but the Locomotive Club of Great Britain was permitted to operate part of the former network. Further pictures in Issue 61 page 24 et seq.
| | |
| --- | --- |
| Bagnall 1934 built 0-6-2T Triumph at Kemsley Mill in August 1951 | 44 |
| Bagnall 1953 built 0-4-4-0T Monarch | 45u |
| Bagnall 1923 built fireless 2-4-0 Unique at Sittingbourne on 22 October 1960 | 45l |
| Bagnall 1922 built 0-6-2T Conqueror at Ridham Dock in October 1960 | 46u |
| Bagnall 1932 built 0-6-2T Alpha at Ridham Dock | 46l |
Shill, Ray. Thirty years of bicycle & tricycle making in Birmingham (1869-1899). 47-64.
Starts with the Velocipede Races staged at Crystal Palace in September 1869. The silver medal holder was a Rantoon tricycle manufactured by Peyton & Peyton at their Bordesley Works which began by making metal bedsteads. Tangye Brothers were further supplers. See also letter from Colin Goodwyn in Issue 75 page 64. with information about Veloce Ltd..
Illustrations:
Bourn's Patent safety bicycle manufactured by Peyton & Peyton 47
Victoria Works, Aston plan 48 upper
BSA Delta Bicycle (Dicycle) 48 lower
National tricycle made by National Arms & Ammunition Co., Sparkbrook 49 lower left
Royal Mail two-track tricycle manufactured by Royal Sewing Machine Co (also as adapted as tandem) 49 lower right
Grosvenor two-track tricycle 50 upper
Quadrant tricycles including four-wheel tandem 50 lower
Quadrant Tricycle Co. advertisement 51 upper
Birmingham Small Arms Co. safety rear driving bicycle 51 lower
Hawkins & Co. bicycles (advertisement from 1878 trade directory) 52 upper
F. Brampton Oliver Street Works printiug block 52 lower
A. Gibbs & Co. advertisement from Kelly's directory of 1883 53 upper
Marriott Cycle Co. trade marke from Trade Marks Journal, 3 June 1880 53 lower
New Buckingham & Adams Cycle Co. letterhead 54 upper
Ordnance Survey map: Sampson Road North, Sparkbrook with bicycle manufacturers indicated 54 lower
Ordnance Survey 25-inch First Edition: Bournbrook Grounds and fish ponds 55 upper
Building plans of 17 March 1891 for Hudson & Co.'s new cycle works 55 lower
Stellite Works of R.E. Hall in Cheston Road, Aston 56 upper
Stellite: R.F. Hall 56 lower
Butler's Cycle Fittings Ltd letterhead with signature of F. Westwood 57
T. Smith & Son of Saltley Devon tricycle with adjustable double frame 58
Swallow Cycle Co. trade mark 59 upper left
New Defiance Cycle Co. trade mark 59 upper centre
Bard Vycles (Messrs Hands & Cake) trade mark 59 upper right
Ginder Brothers trade mark 59 lower
Sherborne Components & Cycle Manufacturing Co. trade mark 60 upper left
Lion Cycle Co. trade mark 60 upper centre
New Brookfioeld Cycle Co. trade mark 60 upper right
Hearl and Tonks Cycle and Components Manufacturing Co. prospectus extract 60 lower
Hearl and Tonks Ltd memo heading 61 upper
Hearl and Tonks Ltd sale of plant and stock 61 lower
Hearl and Tonks factory in Sampson Road North 62 upper
Hearl and Tonks factory in Trinity Street 62 lower
Hearl and Tonks factory in Trinity Street interior of machine shop 63 upper
Hearl and Tonks factory in Trinity Street interior of machine shop 63 centre
Hearl and Tonks factory in Sampson Road North interior of fitting shop 63 lower
Osmonds Limited letterhead 64 upper
New Hudson's works in Summerhill Street printing block 64 centre
Ascot Cycles (A.C. Hill) 64 lower
2011-12-07