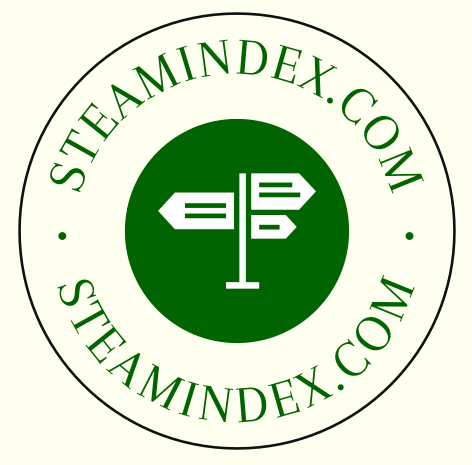 Regional History of the Railways of Great Britain
also Forgotten Railways [series]
These notes were written as a preliminary to a contribution about the series: they were very preliminary and not all volumes had been examined, although Volume 1 has been part of Kevin's personal library since publication. David St John Thomas very young (30) when the first volume was published, and it is doubtful if he lacked sufficient authority to impose strong standards on his authors. The standard of a few volumes is markedly below that of the overall standard which was very good to excellent. Indexes were too variable and referencing could have been better. Most authors fail to link text to references. "Files of periodical and daily press" followed by a list is not helpful.
General comment: much overlap around London, the borders for which were drawn too narrowly: should have included the whole of the Metropolitan Railway and might have been based on old London Transport area, or a slight extension of it. This will be a problem if the whole is ever completely revised. Highly obvious addition to world of e-books. In late 2013 KPJ noted vile colour of this page, but it reflects the dreadful lack of a reference library in Norwich; shares the "City's" football team's colours and worst train service in Europe..
No.14: The Lake Counties very small
No. 2: Southern England: very large and complicated.
No. 9: East Midlands: very odd: from South Humberside to Watford and St Albans: bounded by Derby; Leicester; Rugby and Peterborough; includes both Midland and LNWR mainlines.
No. 7: West Midlands: North to Chester and Buxton; South to Birmingham.
Shrewsbury abuts 7/11/13
Chester 7/10/11
Rugby 7/9/13
Needs an overall index (most of existing are very sub-standard). Perhaps the best solution would be to scan all of text and place on CD-ROM: computer searching would enable many of the scattered references to places, such as Harrogate, to be found. An ideal solution would be to link major themes by hypertext.
Regional history of the railways of Great Britain, vol. 1
David St. John Thomas. The West Country.
Regional history of the railways of Great Britain, vol. 2
H.P. White. Southern England, 4th ed. Newton Abbot: David & Charles, 1982. 232pp.+ plates
Parts of the book retain the original lucid style. "BETTESHANGER required a 1¾-mile branch...", On 11 December 1903 the BORDON garrison..." Text type bibliography.
Regional history of the railways of Great Britain, vol. 3
H.P. White, Greater London New edition. Newton Abbot: David & Charles, 1971. 227pp.
Note paucity of material on Great Northern & City cf Jackson?
Excellence of some illustrations: notably engraving of Metropolitan Railway under construction just east of King's Cross station (in picture), but before St Pancras constructed.
What is a bad index?
Road (bus & tram) competition: followed by 13 page references
Romford followed by 11
Richmond followed by 12
Suburban development followed by 27
London & Birmingham Rly, 74...; — County Council, 7...; — — — estates, 12
Individual estates, such as St Helier, Bellingham, etc not mentioned
"Neither branch much affected the town, which stagnated picturesqely, its coaching trade dead and its flour-mills dying, and the 1901 population figure was almost the same as it was seventy years before." (Uxbridge)
Concluding chapter (Railways and Megapolis: a Conclusion) is still valid:
"R.J. Smeed, of the Department of Scientific and Industrial Research, has demonstrated the complete dependence of London in its present form on its railways. One man travelling at peak hours occupies 1 square foot if travelling by rail, 3 if he walks, 4-10 if he goes by bus and 50-80 if he goes by car. While the City has 0.14 square miles of roadway, if the 335,000 commuters walked to their work from peripheral termini or from underground stations they would need 0.02 square miles, 0.07 if they came by bus, and 0.65 square miles (parking would be extra) if by car."
Page 182 rather flimsy map of Dockland railways: many of which now form a part of DLR: of archaeological interest.
General comment: illustrations rather too small and frequently poorly reproduced. Quality of maps vary from author to author; some excellent; some cramped. Some folding maps lack clarity due to lack of sufficient colour variation (3 especially poor). 7 especially good helped by a square shape suited to the region.
Sometimes contemporary policy colours the texts e.g.: "At one time the BRB planned to divert traffic from beyond Leicester to Euston (probably via Nuneaton), to provide a service from Leicester to Moorgate and to close St Pancras. In 1969 the plans were officially shelved due to the cost of adapting the widened lines and to to the growth of traffic at Euston and St Pancras itself."
Regional history of the railways of Great Britain, vol. 4
K. Hoole, The North East. Newton Abbot: David & Charles, [rev. Ed.] 1974. 237pp+ plates.
8 maps in text. No bibliography. Excellent maps. Chapter II: West Riding.
In Chapter I (opening page): "On the one hand it includes only a small part of the detail incorporated by William Weaver Tomlinson in his famous The North Eastern Railway, Its Rise and Development, published in 1914. On the other hand, it brings the story down to the present time, it includes those lines which never came under North Eastern ownership, and as are all volumes in this series, it is concerned to portray the railways against their geographical, social and economic background."
"Hull has an atmosphere of the sea and many of its citizens are connected with it in one way or another. They handle the timber from Scandinavia, the grain from North America and Canada [surely Canada is in North America], the nuts from Africa to be ground for oil, the fruit and vegetables from the Channel Islands, the petroleum products brought alongside the Saltend jetties...Yet, though long Britain's third port, Hull often considers itself neglected. It has intense local activity, but because of its geographical position it literally is 'the end of the line'"
Mentions emigrant traffic via Hull and Liverpool: over 61,000 in 1903 in transit between Europe and USA. Mentions shipping (small involvement by NER) & road services.
Regional history of the railways of Great Britain, vol. 5
D.L. Gordon, The Eastern Counties. 2nd ed. Newton Abbot: David & Charles, 1977. 236pp. including plates
"In terms of speed the GNR approach to Hertford could never hope to compete with the route from Broxbourne, nor did the branch from Welwyn stimulate any local development. Traffic was very sparse, even in 1904-5 when experiments were made with steam rail=motors, in connexction with which temporary halts, where ordinary trains did not call at Attimore Hall (closed to passengers on 1 July 1905, to freight on 4 May 1964) and Hatfield Hyde (closed completely on 1 July 1905). The little justification that the line possessed was largely lost on 2 June 1924, when passenger services commenced on the Hertford Loop..."
"North of there [Cuffley] lengthy viaducts at Horn's Mill and near Hertford, and the 2,684 yd Ponsbourne Tunnel (the longest in the eastern counties and the last major bore through clay to be build by traditional English methods)..."
"In the nineteenth century brewing, malting and such activities as rope, twine and net making were carried on, but now footwear, clothing, textiles, radio and television, and general engineering and, above all, food and drink preparation and canning have become important; the last includes a frozen food plant of 1946 which by 1961 was despatching 50 to 100 tons of produce daily by rail to Trowse, Norwich, Chelmsford..."
Good bibliography: better index, but still long lists of numbers. Relaxed style may reflect the lower density of railways in the area covered. Great Northern mainline: Hatfield to Peterborough and east thereof, but excluding Lincolnshire.
Includes a map of the navigable waterways in 1845.
Opens with
"At Narborough, in Norfolk, there is a rotted barge so firmly embedded in the bank of the Nar that trees grow on it. Within a few hundred yards the river, last used for navigation in the early 1880s is crossed by the now derelict branch railway from King's Lynn to East Dereham and by the increasingly busy A47 trunk road from Birmingham to Norwich and Great Yarmouth."
Includes a Shoreditch to Colchester early timetable. Excellent maps.
Regional history of the railways of Great Britain, vol. 6
Thomas, John. Scotland, the Lowlands and the Borders. Newton Abbot: David & Charles, 1971. 288 pp,
Ottley 9443 which is in serious error for crediting authorship to St. John Thomas rather than to John Thomas. KPJ who has not seen the book for many years considers that John Thomas was not really the correct author for this type of study and was happier with a more free ranging style of writing as in the masterpiece Springburn story.
See Robert D. Campbell's reservations in NBR Study Gp. J., Issue 81 page 31.
Revised edition by Allan J.S. Paterson: reviewed in Railway World, 1986, 47, 18
Regional history of the railways of Great Britain, vol. 7
Christiansen, Rex. The West Midlands. .Newton Abbot: David & Charles, 1973. 292 pp. incl. Plates
Chronology, better style of bibliography.
One of the joys of Telford is Silkin Way, a cycle track which makes extensive use of what remains of the LNWR Coalport branch which appears to have plummeted down to the banks of the Severn. It is possible to freewheel much of the way down, and in this respect it is similar to the long bank down to Redbourne on the remains of the Nickey Line. The Coalport branch includes a dark tunnel, made darker by the line now being used for the route of a sewer and the cycle track is above this in the tunnel. The Coalport branch was first encountered in something like Trains Annual with a picture of a coal tank simmering beside the Severn, presumably summoning the strength to climb back to Wellington. In its day, the Ironbridge area must have been fascinating: today, one can glimpse the remains of mine workings converted into lakes; the odd sanitized factory chimney and ways through Telford's Town Park which have been clearly engineered for trains rather than cyclists or joggers. To an extent Christiansen fails to recapture this former age, partly through the lack of gradient profiles and partly through the lack of load limits. How much were those long-chimneyed coal-tanks allowed to haul back up the hill, which certainly demands a low gear on a mountain bike. Across the river are the substantial remains of what is now known as the Severn Valley Railway: it is a terrible shame that these have not been rejuvenated to bring back steam trains into such a spectacular location, where electricity is still being generated from British-mined coal.
Regional History of the Railways of Great Britain Vol. 8
Joy, David. South and West Yorkshire. Newton Abbot: David & Charles, 1975. 304 pp. incl. plates. Folding map.
Very poor index: Midland Railway followed by thirty-three page numbers without sub-headings; then running powers followed by twenty numbers without further division. Leeds & Selby Railway is covered, but the limited detail might be questioned. Reference section: acts; opened; closed; mileage. Thorough bibliography.
"In penetrating unusually difficult country the Queensbury lines provided perhaps the most spectacularly engineered railways in the industrial West Riding. On the Bradford to Holmfield section close on half the mileage was in tunnel, the line being christened 'the Alpine route' by GN drivers because of the gradients."
"Close on £1 million was spent on building the Queensbury lines, and it is doubtful if the expenditure was really justified."
"Crowded into some 1,800 square miles were 850 route miles (1,360km) of railway. Much of this colourful network has now vanished..."
Good introduction to the nature of the area. (Chapter 1)
P. 125 "Henry Oakley, the GN general manager, stated that a deputation from the [Spen Valley] district had been 'an annual festival at King's Cross since 1876.'
Revised edition well received in Railway World, 1986, 47, 18
Regional history of the railways of Great Britain, vol. 9
Leleux, Robin. The East Midlands. 2nd ed. David St John Thomas, 1985. 240pp. 16 plates 49 illustrations, 9 maps & plans.
First edition published in development of railways and industries within the area well. This is notable for the iron industry of Wellingborough. Adds neat touches such as the tunnel segments for some of the tubes being cast in Wellingborough and the Desborough Co-operative at its ironstone mining activities. Development of steel making at Corby by Stewarts & Lloyds Ltd: in 1973 the firm output 450,000 tones of tubes and consumed one million tons of coal from South Yorkshire and the East Midlands; 250,000 tons of limestone from Derbyshire and 30,000 tons of steel scrap.
Chapter V: Leicester
Chap VI: Leicestershire
VII: Nottingham
VIII: North Midland coalfield
IX: Derbyshire (includes Burton beer traffic)
X: Lincolnshire
XI: South Humberside
Includes Cromford & High Peak (but this is mainly in West Midlands volume); Watford to St Albans and Grimsby & Immingham Electric Railway. Well-written volume.
"A torrential thunderstorm over the Humber on the morning of 12 July 1906 nearly wrecked the ceremonial sod-cutting which began the construction of Immingham Docks. As it was, the only casualties were the stewards' top hats whaich they had placed under the tables in the lunch marquee..."
Includes a chapter on Railways for Work and Leisure which includes preserved railways, such as the Great Central and Nene Valley lines, the Crich Tramway Museum, the narrow gauge railways at Leighton Buzzard and Whipsnade Zoo, the Peak Railway project, and the Tissington Trail. Another on accidents includes the mystery of the Grantham accident (19/9/1906).
"The most important development of Northampton under the LMS was the choice of Northampton as a major freight sorting point... This was why Northampton was chosen as the major interchange point between north-south lines and the 1944 projected new cross-country line from Yarmouth and Harwich to Worcester and Aberystwyth." [cf A14 and Daventry rail freight terminal]. From Chapter III: The town that missed the railway. Critical of then contemporary train service: no northbound trains other than to Birmingham.
Note acknowledgement to Geoffrey Webb by Leleux Backtrack, 2023, 37, 189
Regional History of the Railways of Great Britain Vol. 10
G.O. Holt, The North West. Newton Abbot: David & Charles, 1978. 256 pp. incl. plates. Folding map.
Under-plays the role of the Liverpool & Manchester. More on the Garstang & Knot End Railway. Club carriages to Blackpool mentioned on p. 219. Plate 30 on p.190 of Llandudno club carriages. Not mentioned in index. Piel Pier not in index. Includes Liverpool Loop on pp. 41/2.
"The former Great Central & Midland stations at Widnes Central and Tanhouse Lane were in the 1930s served by a CLC Sentinel railcar. They remained open until 5 October 1964, having seen no more than a workmen's service for several years. The line was closed to all traffic, but a portion at Tanhouse Lane remained (with a new connection from the St Helens line) to reach private sidings. West of Widnes the site of the line has been used for a new road to Speke.
Sometimes very complex; Stalybridge, for instance.
Original 1846 terminus of branch line from Miles Platting: closed by L&Y within three years (1 July 1849) when MS&L terminus became a joint station – short connection at West End. LNWR Yorkshire services: 1858 complaints. MS&L insisted that LNWR and L&Y must share cost of any improvements.1/10/1869 L&Y returned to old terminus where it remained until 2/4/1917 (had relinquished rights to joint station). LNWR/MS&L new and improved joint station 21/5/1885.
Regional history of the railways of Great Britain, vol. 11
Peter E. Baughan, North and Mid Wales. 1980. 248pp,
Ottley 9682
Regional history of the railways of Great Britain, vol. 12
D.S.M. Barrie, South Wales. Newton Abbot: David & Charles, 1980. 296pp.
Diagram (pages 70 and 71) shows the London & North Western Railway's route into South Wales with its junctions and connections to other lines. It also shows the major summits with heights above sea-level. Nevertheless, gradient profiles for the major lines would have been a major addition and assisted comprehension. 12 maps
Page 101 (plate) "Serried ranks of privately-owned coal wagons awaiting shipment orders at Roath Dock sidings in the heyday of the export trade". "Two British Rail Class 56 diesel-electric locomotives bring some 2,300 tonnes of iron-ore from Port Talbot into Llanwern Steelworks, in 1979.
A better index A clear introduction, noting the then recent local government revision which had incorporated Monmouthshire into Wales as Gwent. Uses names of local government units as they were at the time of being considered. Place names: "In Wales perhaps more than anywhere else this is a jungle or a morass in which geographer or historian can only tread most warily" Multiplicity of spellings."As my uncle (like myself a man of Gwent) once said when I asked him about the spelling of Cwmffrwd, 'What does it matter boy, so long as you know where it is?'"
Regional history of the railways of Great Britain, vol. 13
Rex Christiansen. Thames and Severn. Newton Abbot: David & Charles, 1981. 205pp. + plates
The area covered is essentially that of the GWR minus the South West; South Wales and the North West. Includes Windsor and Marlow, but not the Uxbridge or Brentford branches. Mentions Bristol Metro in introductory chapter: writes about Bristol's Regency terraces and its motorways and Bristol Parkway. Includes some personal recollections: "The ridge of the Malvern Hills was once an unforgettable place from which to watch a steam train's progress through a chequerwork of green fields."
Severn Valley Railway: posted RAF Bridgnorth in 1948. Only once used GWR diesel railcar from Shrewsbury: otherwise used bus to Wolverhampton
Better index but
South Wales 24 refs
Midland Railway 17 refs
Abington and Adlestrop both in index: latter Edward Thomas poem
The series is frequently useful for contemporary changes: singling and down-grading of Paddington-Birmingham line: Oxford Cambridge closure; first note of Oxford-Bicester re-opening.
"Charlbury retained the waiting room fire after commuters petitioned against its replacement by an electric one. BR Chairman Sir Peter Parker was among the protesters"
Makes some use of capitals
CRAVEN ARMS - BUILDWAS
THE BISHOP'S CASTLE RAILWAY
"Leominster-Bromyard trains ran virtually empty for years".
Reviewed Railway Wld, 1982, 43, 152,
Regional history of the railways of Great Britain, vol. 14.
David Joy, The Lake Counties. 1984. 270pp.
Reviewed by Michael Harris in Raileway World, 1984, 45. 238
Regional history of the railways of Great Britain, vol. 15
Thomas, John and Turnock, David. The North of Scotland. Newton Abbot: David & Charles, 1989. 356pp. incl. plates
More leisurely. Chronology. Well-laid out bibliography. Dreadful index: Passenger trains followed by 31 page references; locomotives followed by 33; landowners by 34; stations by 29. With few exceptions most railways had stations. No entry for Waverley, or Edinburgh, Waverley. The more leisurely approach permits such oddities as the exploitation of iron ore from Tomintoul and how the LNER had been trapped by a Mr Cleveland Macdonald into considering the construction of a branch line to tap the ore: this adventure was as late as 1927. Tomintoul not in index. Posthumous work: Thomas died with work only one third complete. Includes extracts from timetables: interesting for the paucity of the service. Also unfulfilled attempts to reach Ullapool (not in index: p. 261) due to difficulty of decent to Loch Broom, but significance (since fulfilled) of shorter route to Stornoway was recognized. Surprisingly the Campbeltown & Machrinhanish Light Railway is included in this volume: Campbeltown is actually south of Berwick. Reviewed in J. Rly Canal Hist. Soc., 1989. 29, 487
A regional history of railways, Volume 16 - Ireland. J.W.P. Rowledge.
As long ago as 1960 David St. John Thomas produced the first volume of the Regional History of Railways. Thirty-six years and sixteen volumes later, the present author and Atlantic are to be congratulated on producing the final volume of what has become the basic, and well respected, history of the railways in the British Isles.
The author has made a splendid job of compressing the history of Ireland's railways into one volume. What has been produced is the bare bones of an historical geography with routes and reasons sharply focused to the detriment of the more "Are ye right there, Michael?" side of Ireland's railways. The book is a splendid basic reference at the expense of being an easy bed-time read.
The usual Regional History format has been used. The photographs are catholic in their scope and are well reproduced, twenty maps aid the reader's understanding of the sometimes complicated Irish railway geography. There is a comprehensive index and an exhaustive bibliography, the appendices are also exhaustive, listing opening and closing dates for the lines by chapters in the text as well as information on such items as customs posts, amalgamations and location of stations by route. This volume is a worthy conclusion to the Regional History series. It is full to overflowing — like a good glass of Guinness — with information on the railways of the Emerald Isle and should be on all serious students' bookshelves. Despite Norwich Airstrip sometimes sending aeroplanes to Dublin, not in that town's miserable book collection. Backtrack, 1996, 10, 166.
This seems to be a rather half-hearted series compared with the Regional Histories. Numbering is chaotic and even John Marshall with his sole contribution to this Series manages to have two numbers, and one of them duplicating another title. It is suspected that the publisher was not earning sufficient from the Series because Neil Pitts in his very thorough review of two of Rex Christiansen's title states:
The blurb on the dust jacket tells us that Mr Christiansen is working on two further volumes in the Forgotten Railways series. One looks forward to their appearance with pleasurable anticipation. NEIL PITTS. J. Rly Canal Hist. Soc., 1983. 28, 135.
Keith Hoole. Forgotten Railways: North-east England (Forgotten Railways Series No. 1). David & Charles, 1984. 212pp. 16 plates. 32 illustrations, 13 maps, coloured folding map
Ottley 9343
.P. Howard Anderson. Forgotten Railways: The East Midlands. Forgotten Railways Series No. 2). 224pp, 16 plates. 32 illustrations, 21 maps & line drawingss, coloured folding map.
Ottley 8994. Reviewed by Basil K. Cooper in Railway Wld., 1974, 35, 39
R. Davis and M.D. Grant. Forgotten Railways: Chilterns and Cotswolds. David & Charles. 1975. 256pp. 16 plates. 59 illustrations
Ottley: 8562. Reviewed by Basil K. Cooper in Railway Wld., 1975, 36, 211. Also published in same year in Railway History in Pictures series
H.P. White, Forgotten Railways of South East England. (Forgotten Railways Series No. 6). David & Charles Publishers, 1976. 192pp. 16 plates. 32 illustrations, 12 maps. gazetteer, folding map,
Rex Christiansen, Forgotten Railways: Volume 10. The West Midlands. (Forgotten Railways Series No. 10). Newton Abbott: David StJ Thomas, 1985. 160pp. 16 plates. folding map
Ottley 13820
Rex Christiansen, Forgotten Railways: Volume 11 Severn Valley and Welsh Border. (Forgotten Railways Series No. 11). David & Charles, 1988. 200pp. 16 plates. folding map
Ottley 13290. Reviewed by E.R.L1. Davies in J. Rly Canal Hist. Soc., 1989, 29,
John Thomas. Forgotten Railways: Scotland.. (Forgotten Railways Series). Newton Abbott: David & Charles, 1976. 224pp. 16 plates. 33 illustrations. 11 maps, gazetteer.
Ottley 9446: other books by John Thomas
R.S. Joby. Forgotten Railways:: East Anglia (Forgotten Railways Series). Newton Abbott: David & Charles, 1977. 175pp. 16 plates. 32 illustrations, folding map,
Ottley 9079 Joby's other titles
James Page, Forgotten Railways: South Wales (Forgotten railways series). David & Charles, 1979. 192pp. 16 plates. 32 illustrations, 12 maps. gazetteer, folding map,
Ottley 9642