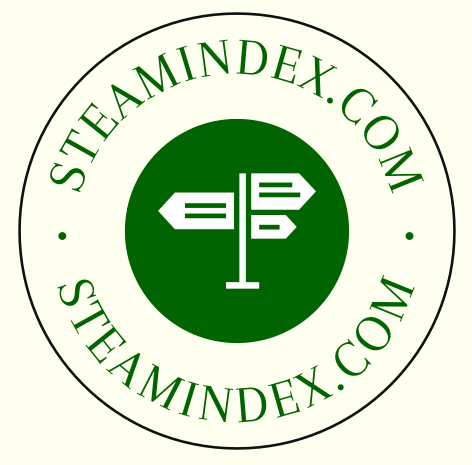 Locomotive Magazine and Railway Carriage and Wagon Review
Volume 36 (1930)
Key file to all volumes
No. 449 (15 January 1930)
High-pressure compound "Baltic" type locomotive, L.N.E.R.. 1-3. 2 illustrations., diagram (side & front elevations)
With H.E. Yarrow of Yarrow Ltd., Glasgow boiler. Four cylinder compound with patented valve gear which enabled cut off to be varied for the high and low pressure cylinders. Professor Dalby conducted experiments to optimise streamlining and smoke deflection. The wheelbase was the same as the Pacifics, but extended at the rear to accommodate a Bissel truck. Cartazzi axleboxes were employed on the trailing axles.
"Royal Scot" super high-pressure compound locomotive, London, Midland & Scottish Ry.. 4-5. illustration, diagram (side elevation)
Fowler Schmidt three cylinder compound built by North British Locomotive Co. in Glasgow No. 6399 Fury
New Wimbledon & Sutton line, Southern Ry.. 5.
Contractor Sir Robert McAlpine & Sons Ltd. Intermediate stations at Wimbledon Chase, South Merton, Morden South, St. Helier (where a London County Council estate with 10,000 houses was being constructed), Sutton Common and West Sutton. There was a climb at 1 in 49 towards the junction at Sutton and other gradients of 1 in 60.
Beyer-Garratt locomotives on the Rhodesian Rys. 6-7. illustration
Beyer Peacock supplied eight 2-8-2+2-8-2 locomotives. E.H. Gray, C.M.E. Inspected by Sir Douglas Fox & Partners. Coal traffic from Wankie Colliery.
Shunting and banking locomotives for Colombia. 7-9. illustration, diagram (side elevation)
P.C. Dewhurst period in charge: 2-8-2T for 3ft gauge used for shunting at Buenaventura, the Pacific seaport, and fpr banking trains on 1 in 25 grasdients. Locomotive supplied by Berliner Maschinenbau
The "Queen of Scots" Pullman train, L.N.E.R. 9 + Supplement (missing)
Up train near Burnmouth in Berwickshire
Great Western Ry. 9.
Work to lengthen platforms and build new parcels office at Paddington; improve Bishops Road station; enlargement of Bristol Temple Meads; quadruple track in Bristol, Birmingham and between Cogload Junction and Norton Fitzwarren; double track between Bugle and Goonbarrow and Scorrier and Redruth; construct deviations at Westbury and Frome; build a new carriage and wagon works at Cathays; new engine sheds at Landore and at Pantyffynon; modernise Wolverhampton works and improve yards at Severn Tunnel Junction and at Banbury.
Italian Royal Traln. 10
The sumptuously decorated train completed for the King of Italy by the railway material section of Fiat (England) Ltd. consists of three coaches, Queen's, King's, and dining saloon, complete with bedrooms and parlours and apartments for the staff. The train is so constructed that it can be worked over all the European lines. A finely illustrated brochure issued by Fiat Ltd., of Albemarle Street, describes the train.
London, Midland & Scottish Ry. (L. & N.W. Section). 10
The output of new locomotives at Crewe during 1929 comprised two 2-6-0 mixed traffic engines, Nos. 13108-9 and 100 0-8-0 standard freight engines, Nos. 9500-99. Of these latter, No. 9599 left the works on December 30. No. 13150, the first of an order for seventy-five 2-6-0 mixed traffic engines, is expected to be ready about the middle of January. Latest conversion to class Gl (superheater) is No. 9089, which was previously class G. This engine has also been altered from steam to vacuum brake, but retains the original type of boiler with round-topped firebox.
The following engines had been adapted for working over the Midland division: Prince of Wales class, Nos. 5649, 5750, 5837; George the Fifth class, No. 5360; Experiment class, No. 5496; 19-in. goods class, No. 8834.
L.T.S. 4-6-4 Baltic tank No. 2193 (late No. 2101) had been broken up at Crewe. Other recent withdrawals were: 4-4-0 Renown class (formerly four-cylinder com- pound), Nos. 5113 Colossus, 5123 Caesar, 5133 Collingwood, 5170 Trafalgar: 0-4-2 shunters, Nos. 7864, 7868, 2-8-0 M.M. class, No. 9658.
0-6-0 standard freight engines Nos. 4101-2 had been transferred to the Midland division.
At the end of 1929, the number of ex L. & N.W. 0-8-0 tender engines in service was 539, comprising six distinct classes, as follow:-G2 (60), Gl (383), G (41), D (25), Cl (24), C (6).
Howard 12 ton petrol locomotive. 10. illustration, diagram (side elevation)
Constructed by James & Fredk Howard Ltd., of Bedford. The principal controls (clutch pedals, accelerator, magneto, and sanding gear levers, were duplicated, so that the driver could readily operate them from any position in his cab.
New locomotives: Madrid, Zaragoza & Alicante Ry. 12-13. 2 illustrations
4-8-4T and 4-8-2 express locomotives suppllied by Maquinista Maritima y Terrestre Co. of Barcelona.
Victorian Railways locomotive notes. 13-14. 2 illustrations
Photograph shows three Pacifics in line: they worked through from Melbourne to Albury. Eight X class heavy 2-8-2 had been completed at Newport. The Kerang and Koondrock Tramway had installed? a Sentinel-Cammell type engine
Insulated containers for perishable goods. 14. illustration
LMS
Phillipson, E.A. Steam locomotive design: data and formulae. Chapter II. 15-17.
Train resistance: passenger vehicles, freight vehicles, locomotive, tender. Effects of gradients, curves and wind
The Tay Bridge Disaster, 1879, N.B. Ry. engine No. 224. 17. illustration
Inness, R.H. (unattributed): Locomotive history of the Stockton & Darlington Railway, 1825-1876. 18-21.
4-4-0 No. 228 drawing (s.el.) Fig. 111; diagram of bogie (Fig. 112); Photographs (Figs. 113-116) No. 1269 and as rebuilt as 2-4-0s Nos. 1268, 1270 and 1240.
German diesel locomotive design. 21-2. illustration
Esslingen diesel locomotive with compressed air transmission
London, Midland & Scottish Ry. 22
The last of the 0-8-0 tender engines, No. 9599, left the Crewe Works when they re-opened on 30 December. The 100 locomotives of this class had therefore been completed in about nine months, but in the 1870s F.W. Webb turned out considerably over 100 each year, the total for 1872 being 145, which is still the record.
The Crewe tramway engines had been withdrawn with the exception of Billy and Pet, and these were likely to follow in the near future. Under the reorganisation scheme, "scooters," which ply from shop to shop, play a very important part in the movement of materials, thus rendering the tram engines useless. It is worth noting that the boilers of these tram engines had not been replaced since they were built, the same boiler being used for the same engine throughout. One or two of the engines had seen seventy years' service.
A further twenty-five 2-6-0 engines have been put on order at Crewe, making seventy-five altogether.
"4100" class freight locomotive, Canadian National Rys. 23. illustration
Santa Fe type: 2-10-2 used for transfer service between Mimico and Danforth yards in Toronto
Great Western Ry. 23
New King class names Nos. 6020 King Henry IV; 6021 King Richard II; 6022 King Edward III; 6023 King Edward II; 6024 King Edward I; 6025 King Henry III; 6026 King John; 6027 King Richard I; 6028 King Henry II; 6029 King Stephen.
Institution of Locomotive Engineers, London. 23
Report on Presidential Address by Bazin: very thin report see ILocoE version
Ultra-high pressure steam locomotive: Löffler-Schwarttzkopff system. 24-6. 2 diagrams (including side elevation)
Improved draw-bar cradle. 26. illustration
R.Y. Pickering
An early American locomotive. 27. illustration
W.T. Hoecker considered that photograph shows Lowell Machine Co/ 4-4-0 built for the Boston & Lowell RR and named Essex
London & North Eastern Ry. 27.
Paragraph noted order for Sentinel Wagon Works locomotive for Wisbech & Upwell Tramway with controls at both ends and govenors to limit speed to 14 mile/h., and a geared with crane and grab for ash-handling in locomotive depots; also full time working resumed at North Road Works from 3 January where J39 Nos. 1418, 1425 and 1429 had been completed. The 1930 programme for this works was 35 six-coupled tender engines, fifteen 4-6-0 passenger engines; fifteen 4-4-0 passenger engines and twenty 0-6-0Ts. Doncaster Works had placed 2-6-0 Nos. 1394 and 1395 into service.
Model Pacific for India. 28-9. 3 illustrations
Built by Twining Models of Northampton under instructions of Rendel, Tritton & Palmer consulting engineers for Indian State Railways Instruction School at Chandausi. Boiler and cylinders were sectionalised. Scale one eighth. Brake gear was operable by a suction pump.
South African Rys. 29
Beyer Peacock had received order for a further six Beyer Garratt 4-8-2+2-8-4 of two of the type working on new deviation on Durban to Cato Ridge line. The locomotives had grate areas of 74.5 ft2.
Molten metal car for steel works. 29-30. illustration
Built by Pearson and Knowles Coal and Iron Co. Ltd of Warrington: bogie vehicle with a ladle capacity of 125 tons of molten metal.
Basil M. Bazley. The railways of South America: a brief survey. 30-2.
Table lists main dimensions of countries and their areas, populations and railway mileages; then considers Brazil, Paraguay and Uruguay in greater depth.
Signal posts made from old rails. 33. illus.
Illustration of such post on Kent & East Sussex Railway: also noted that Southern Railway designing such posts.
Great Western Ry. 33
Latest Hall class Nos. 4961 Pyrland Hall; 4962 Ragley Hall; 4963 Rignall Hall; 4964 Rodwell Hall; 4965 Rood Ashton Hall; 4966 Shakenhurst Hall; 4967 Shirenewton Hall; and 4968 Shotton Hall;
The welding of stainless steel. 33-4.
Correspondence. 34
Conjugate valve gears. WJT
Noted Joy's patent: No. 14107 of 28 October 1884.
Reviews. 34-5
The balancing of engines. W.E. Dalby. Edward Arnold. 4th ed.
Great Western Railway new tank engines. 37. illustration.
No. 5105 illustrated. Similar to 31XX but outside steam pipes were provided, the position of the sandboxes at the trailing end was altered, and the footsteps at the leading end were modified. No. 5101, the first of the series, left the shops at the beginning of October. A refinement was the oil box near the small end of the connecting rod. .
London, Midland & Scottish Ry. (L. & N.W. Section). 37
The first five of a new series of 2-6-0 mixed traffic engines (13,000 class) were now in hand at Crewe, Nos. 13150-4. It was reported that Nos. 13150-9 of this' series were for service on the Western division (L. & N.W. section). New 0-8-0s Nos. 9585-95, had been allocated to the Central division (L. & Y. section). Of the same type, Nos. 9580-4 were stationed at Willesden for through working to Toton. No. 9095 was the latest 0-8-0 G class mineral engine to be converted to G1 class (superheater). 0-6-0 18-in. cylinder goods engines, Nos. 8453 and 8555, were running fitted with raised footplates and tenders having increased water capacity. 6 ft. 6 in. 2-4-0 Jumbos, Nos. 5018, 5020 and 5021, were stationed at Rugby, Crewe and Workington respectively, having thus been transferred from the Midland division,
"The Bournemouth Limited". 38 + plate
Sepia photograph of No. E790 Sir Villiar by T.F. Budden
"Mogul" type locomotives for the State Railways of Uruguay. 39-40. illustration, diagram (side elevation)
Six 2-6-0 supplied by Beyer Peacock & Co. with 18 x 24in cylinders.
Ultra-high pressure steam locomotive: Löffler system, German Railways. 40-2. 3 illustrations, diagram. (detailed working drawing: side elevation & plan)
The chassis of the locomotive may be regarded as a development of the standard German Ry. Co.'s express passenger pacific type locomotive, having two high-pressure cylinders outside the frames and one inside low-pressure cylinder, the drive from which is taken by the leading axle. The valve gear was the ordinary Walschaerts but actuates valves of special design and the high-pressure' cylinders are each forged from one steel block. The chief dimensions of the locomotive as built were:
Grate Area 2·4 m2
Heating surface of high-pressure superheater 90 m2
Heating surface of low-pressure superheater 32 m2
Heating surface of high-pressure economiser 71 m2
Pressure in high-pressure boiler 1,700 psi
Pressure in low-pressure boiler 215 psi
Fuchs was the directot of the German Sta\te Railways at this time
Netherlands Rys. 42
Tenders had been invited for ten powerful express goods tank locomotives of the 4-8-4 type, with four simple cylinders 169/16- in. dia. by 255/16 in. stroke, the same size as those of the latest 4-6-0 express engines of the 3900 series. The driving wheels will be 5 ft. 1 in. dia. The boilers are to be of the same dimensions and inter-changeable with those of the 3900 class, carrying a working pressure of 200 psi. There are to be no side tanks, all supplies being carried on the rear bogie. Bar frames are to be used. The engines are for express coal traffic from the mines in South Limburg, and capable of a speed of 56 miles per hour.
Four-cylinder 4-6-0 locomotive fitted with Beardmore-Caprotti valve gear. 43. illustration.
No. 6168 Lord Stuart of Wortley illustrated.
American criticism of British Rys. 43
Failure by North American technical writers, Edgar S. Barney and S.H. Waterhouse to appreciate that some British rolling stock was equipped with automatic couplers of the Janney type
The Burmeister and Wain diesel electric locomotive. 44-5. 3 illustrations
Built in Copenhagen for Danish State Railways: one three axle and one two axle bogie configuration with timber clad body and luggage and boiler compartments
Nickel steel in locomotive construction. 45-8. 3 diagrams.
Advantages lower weight and freedom from corrosion. Canadian Pacific Railway using it for boiler construction.
Kalka Simla Railway, India, Kitson Meyer locomotives. 48-50. illustration.
2-6-2+2-6-2 for 2ft 6in gauge railway
The Trofinoff piston valve. 50. diagram
Being used experimentally on Midi Railway 2-10-0 No. 5000 and 4-6-2 No. 5101
S.A. Forbes. Bobadilla and Algeciras Ry. 50-3. 7 illustrations
Includes ambitions to tunnel under Straits to Morocco. See also letter from C.H. Dickson p. 107.
Locomotives of the Dutch Central Ry. 54-7. 5 illustrations, 2 diagrams (including side elevation)
Gradient profile of main line from Utrecht to Zwolle. First locomotives supplied by Neilson & Co in 1863-4 were 2-4-0 with inside cylinders. Nine were rebuilt as tank engines with Belpaire boilers. In 1872 Robert Stephenson & Co. supplied three 2-4-0 with outside cylinders: these had been withdrawn. Hanomag supplied five locomotives with extraordinary domes. These were rebuilt as 4-4-0 with more normal domes and were further rebuilt as superheated 4-4-4T in 1914 under the direction of J.W. Verloop, chief mechanical engineer.
The "Dabeg" economiser. 57-61. 2 illustrations., 2 diagrams.
As fitted to 4-8-0 Madrid, Zaragoza & Alicante Ry.
Phillipson, E.A. Steam locomotive design: data and formulae. Chapter III. Determination of other leading dimensions. 61-3.
Output and efficiency of the boiler: completenes of combustion, absorption of heat, maximum steam output, difference between firebox and smokebox temperatures. Cites Lawford Fry (IME 1908), F.J. Cole and Bryan Donkin.. Extensive table of locomotive boiler performance data based on published sources with LNER locomotives predominating plus some LMS (Royal Scot and Claughton) and GWR Castle class.
Locomotive for Gleneagles Hotel, L.M.S.R. 63. illustration
0-4-0ST No. 16048 (Peckett WN 977/1904) ex-Kilmarnock Works shunter.
LNER [paragraph]. 63.
Notes super-Sentinel railcar with water-tube boiler and double six-cylinder engine behind driver on trial at York.
New Bombay-Poona Mail ttrains Great India Peninsula Ry. 64-6. illustration, diagram (side elevation and plan)
Buuilt at the Matunga workshops to design of L. Bigg-Wither in consulation with Rendel, Palmer & Tritton
Steel for passenger carriage construction. 66. 2 illustrations
Photographs of steel vehicles after involvement in collision at Formia on Italian Railways.
Institution of Locomotive Engineers, London. Development of the geared steam locomotive. 67-9. 3 diagrams (including side and end elevations & plans)
T. Grime of Avonside Engine Co. ILocoE Paper No. 259
Transporting railway locomotives by road-lorry. 70. illustration.
Photograph shows Vulcan Foundry 4-6-2 for broad gauge North Western State Railway in India being transported from works at Newton-le-Willows to Gladstone Dock in Liverpool by way of Warrington, on a Marston's Road Services Scammel Lorries Ltd petrol-engine low-loader.illustration shows the arrival of the motor-lorry With the first engine of the consignment at the dock on Monday, 27 January. The weight was stated to be 62 tons. As the engines were built to suit the 5 ft. 6 in, gauge, a special siding of broad gauge track has been laid down at the Gladstone Dock. By an ingenious arrangement, it is possible for the locomotives to be run on and off the wagons on their own wheels, and on arrival at the dock they are passed off from the lorry to the special track, which forms a siding to within 10 ft. of the edge of the quay where the vessel is berthed. Hitherto it has been the practice to send these large locomotives by rail in sections to the docks and there re-erect them before shipment. The lorry was known as a mammoth machinery transporter. It is said to be the largest of its kind in the world; it weighs 28 tons and is capable of carrying 100 tons. The vehicle was designed by Marston for Marstori's Road Services, and built by Scammell Lorries Ltd., of Watford.
Southern Ry. 70
A.B. MacLeod, the assistant for the Isle of Wight, has been appointed to control the amalgamated positions of assistant divisional operating superintendent, commercial manager, and local assistant to the chief mechanical engineer and running superintendent, with offices at Newport.
Nanking-Shanghai Ry. 70
An order had been placed by Matheson & Co. with the North British Locomotive Co. Ltd. for eight Pacific type express engines to the designs and inspection of . Sir John Wolfe Barry & Partners, consulting engineers.
Beyer, Peacock & Co. Ltd. 70
Order for three 4-4-2+2-4-4 Beyer, Garratt locomotives from the Argentine North Eastern Ry. They were to be oil burners, and used on passenger traffic.
Robert Stephenson & Co. Ltd. 70
Order from the Central Argentine Ry, for twenty superheater tank locomotives, SS5 class, 0-6-2 type, with 17 in. by 24 in. cylinders, and from the Bombay, Baroda and Central India Ry. for a further eight locomotive boilers, as follow :-One D1 class, two T type for F. and T. class superheated, and five T type, saturated.
L.M. & S. Ry. 70
To build another twenty Royal Scots at Derby Works, although the boilers and cylinders were to be made at Crewe.
Transporting freight cars by sea . 70
Paper read before the North East Coast Institution of Engineers and Shipbuilders at Newcastle on 10 January L.C. Burrill described the design and construction of the rail-car carrying steamship Seatrain. The time taken in transferring goods from the railway wagons to the ship, and vice versa, he said, influenced considerably the possible earning capacity of a ship. The Seatrain, which was constructed under American and British patent licences by Swan, Hunter & Wigham Richardson Ltd., Wallsend-on- Tyne, for Overseas Rys, Inc., was designed to reduce this loss to a minimum, by sealed railroad cars being lowered direct into the ship from the terminal railway system and left untouched until lifted out of the ship on to the railway track.
The new vessel is working between Havana and New Orleans. Special shore appliances facilitated direct loading and discharge of cars from and to the railway. Beside the saving of time at ports,' other advantages are claimed for the system. There is less need for strong ancl heavy containers and therefore a reduction not only in freight charges, but also in extra Customs duties where tariffs are based on gross weights. The speed of the vessel enables her to make the journey from Havana to New Orleans in fifty-two hours. She can discharge a cargo of wagons and receive a fresh complement in ten hours. This entails a service speed of about 11 knots in fine weather, and the ship was therefore designed to have a speed on trial of about la knots. The railway vehicles are carried throughout the hold and between deck spaces and also on a superstructure deck, instead of only on one deck, as usual in other train-ferries.
The work of the Engineering Department. 71
Lecture given at Paddington by E.G. Matheson, assistant chief engineer of the G.W. Ry. before the Lecture and Debating Society. Dealing with various structures, bridges, tunnels, permanent way, viaducts, embankments, cuttings, etc., the author gave some very interesting statistics relating to the company's track, mileage, etc. For engine working, all branch and main lines on the G.W. system are classified on charts into six classes and coloured. On the side of each locomotive is a coloured disc, showing the type of line over which the various classes of locomotives may work. Between 15,000 and 19,000 men are employed annually in maintenance of the track, stations, tunnels, etc. For the last-named, a specially fitted brake van is used and for the Box Tunnel, the roof of which in places is 40 It. above rails, a 60-ton crane, fitted with a crow's nest, capable of holding four or five men, and a powerful acetylene lamp, is used, being raised or lowered as required. All rails are tested exhaustively and stamped with a special stamp, and every one of the 700,000 sleepers used annually is impregnated with creosote. Steel sleepers are now being tried. Slides depicting various undertakings were shown, and a large audience listened to a most interesting and informative lecture.
Belgian State Rys. 71
Reference has been made in previous issues to the engines received from the Prussian State Rys. in 1919, but little has been said concerning those received from Bavana, Baden, Saxony and Oldenburg. As all these engines have been taken out of service, the following notes, necessanly brief, may be of interest.
Fifty-nine engines were received from the Bavarian Rys., of which five were four-cylinder compound express passenger engines, and the remainder goods engines. Of the former, three were Pacifics and two 4-6-0 type. The Pacifics, Nos. 3620, 3646 and 3649, built by Maffei in 1911 and 1914, had high-pressure cylinders 425 by 610 mm., low- pressure 650 by 670 mm., and the coupled wheel diameter was 1.600 m.
Of the goods engines, the most numerous individual class was a compound type built by Maffei in 1916-18. High-pressure cylinders 400 by 610 mm., low-pressure 620 by 640 mrn., and coupled wheels 1.270 m. to 1.300 m. There were also thirteen simple and ten compound 0-6-0 engines; the simples dated between 1858 and 1889, while the compounds were built between 1890 and 1897. The 1858 specimen was No. 197, by Maffei, maker's No. 327, while the next oldest was No. 410 (Krauss No. 31, 1869).
The Baden State Rys. sent seventeen engines of four classes, thirteen being 2-6-2 express class S.Vlc., built between 1914 and 1918 by A. Jung and the Karlsruhe Works, numbered between 909 and 966. These were single expansion with cylinders 540 by 640 mm. and coupled wheels 1.600 m. The other two passenger engines were of the 4-6-0 tvne four-cylinder compound, No. 18 (1895) and No. 676(1900): High-pressure cylinders 350 mrn., low-pressu re 550 mm., stroke 640 mm., coupled wheels 1.600 m.
The Saxon State Rys.' contribution totalled thirty-four engines of six classes. Of the nine passenger engines one was a 4-6-0 compound built in 1908, four were P.XII class built in 1917/18 and four were 2-6-2 tank engines built between 1915 and 1918, all by the Saxon Locomotive Works.
The most numerous class from this line was a 0-10-0 compound goods (G.XI class), cylinders 590 and 860 by 630 mm. and wheels 1.240 m. These were built between 1909 and 1915 by the Saxon Locomotive Works.
The Oldenburg State Rys. sent two classes of goods engines, seven 0-6-0 (1897 10 1907) and nine 0-8-0 of modern build. The latter had cylinders 500 and 750 by 660 mm. and wheels 1.350 m. diameter. Thev came from the Hannover Works in 1915 (Nos. 259/60/62/63) and 1918 (Nos. 272-276).
Reviews. 71
Centenary history of the Liverpool & Manchester Ry. C.F. Dendy-Marshall, London: The Locomotive Pubushing Co. Ltd.
In the present year the centenary of the opening of the Liverpool & Manchester Ry, is to be celebrated, and the volume under review comes at an opportune time to remind us of the early history of this important and great event in the world's history. As the author truly says, the opening of the Liverpool & Manchester Ry. showed the world what could be done, and led to the greatest change in the habits of mankind that has ever come about otherwise than by a process of slow and gradual evolution.
Probably there is no living writer more qualified to produce such a history as this. Mr. Dendy-Marshall has devoted years of study, sparing neither time nor expense in his search for evidence and testimony of different details in the history, construction and equipment of this pioneer passenger railway, The reproduction of the famous Ackerrnan and Clayton prints, and numerous other illustrations, from the author's unique collection of souvenirs, will alone make the publication one of absorbing interest and value to students of railway history. The illustrations of the early locomotives, tried and used on this line, are sufficient to ensure the good wishes of all locomotive enthusiasts. The author gives many interesting details connected with the opening and working of the line which have not hitherto been published, quoting many official documents and papers, kindly placed at his disposal by the London, Midland & Scottish Ry, It is certainly a very comprehensive account, probably the most complete history of any railway that has been written, or, perhaps, likely to be written. Indeed, its very prolixity may be its chief drawback, but, at any rate, future historians cannot complain at the amount of material at their disposal.
As an appendix, Mr. Dendy-Marshall has given us notes and reproductions of pages from Rastrick's notebook, in which that engineer recorded his observations made at the famous Rainhill trials, he being one of the judges chosen by the Director of the L. & M. Ry. Co., to report on the performances of the locomotives presented for trial. In this notable acquisition by the author, Rastrick clearly sketches the construction of the firebox of the Rocket, about which so much controversy has waged during recent years. The book contains over 100 illustrations, including twenty-eight very beautiful plates, mostly in colour, reduced facsimiles of the Ackermann and other prints of the period, with a number of examples of souvenir pottery, etc., made to commemorate the occasion. The clear and striking print and finish of the volume makes it one of the finest books published on railway history.
A short history of American railways. Slason Thornpson. (Second edition.) New York: D. Appleton and Co. London: The Locomotive Publishing Co. Ltd..
The author has divided his narrative of the history of American Railways into the ten decades of their existence, and has produced a very comprehensive and readable book. The details and particulars of the early locomotives and railway, in America are intensely interesting, and among the four-hundred illustrations Thornpson gives us there are many distinctly unique and remarkable. In this, the second edition, now to hand, the author provides a very important addition to the literature dealing with America's early railways
Mechanicai. World Year Book, 1930. London: Emmott & Co. Ltd.,
As usual, several improvements and new sections have been added to the 1930 edition of this popular handbook. The sections on steam engines, steam turbines, condensers, revised
Number 451 (15 March 1930)
Narrow gauge rotating camshaft poppet valve locomotive for India. 73-4. illustration, diagram (side & front elevations)
Nasmyth, Wilson & Co. 2ft 6in gauge 2-6-2 for Bengal-Nagpur Railway with Lentz rotary cam valve gear.
A. Jacquet. Some early French "singles". 84-6. 4 diagrams (side elevatiions)
Six Schneider & Co. 2-2-2 for Paris and St. Germain Ry. in 1838. Similar locomotives for Paris & Orleans Railway in 1841. Sharp Roberts design, built by Andre Koechlin & Co. of Mulhouse for Northern Railway in 1842. The Stephenson locomotives for the Nord, Nos. 51-121 were desctibed in Moore's Monthly Mag., 1896, 86. Further Stephenson type were constructed by Société l'Expansion of Mulhouse and by Cavé of Paris. In 1861 Stephenson type built for the Est were rebuilt at Erpenay as 2-4-0 (as shown in Fig. 4)
Trofinoff piston valve. 86.
Already in use in Britain andv "giving very satisfactory service". Standard for the Russian Railways. Used extensively in Italy, Germany and Spain.
Phillipson, E.A. Steam locomotive design: data and formulae. Chapter III. Determination of other leading dimensions. 86-90.
Estimating steam consumption, calorific value and combustion of fuel, completeness of combustion
The Drolshammer air brake. 90-1. 2 diagrams
Adopted by Swiss Railways for freight trains: compatible with other air barke systems: Westinghouse and Knorr. See also pp. 250-1 and. See also letter from C.A. Branston.
Southern Railway. 91.
Schools class No. E901 Winchester ready for service. Last two remaining Adams 4-4-2T No.s 0125 and 0520 to be reconditioned for working Lyme Regis branch with its many sharp curves. Next series of 2-6-0 tender engines now in hand at Eastleigh to have three cylinders. Ten three-cylinder goods engines also to be built as well as three-cylinder 2-6-4 freight tanks with 5ft 6in coupled wheels.
Romney, Hythe and Dymchurch Ry. 91
A Ford motor on bogies and a couple of covered coaches usef for winter services.
Messrs. Ransomes & Rapier Ltd., Ipswich. 91
Building diesel locomotive for shunting at their works.
Axholme Joint Ry. (L.M. & S. and L. & N.E. Rys.). 91.
Standard Sentinel-Cammell railcar ordered from Sentinel Wagon Works at Shrewsbury by LNER
Correction. 91.
Belgian State Railways locomotives received from Bavarian Railways had coupled wheel diameter: 1.87m.
Charles F. Klapper. An industrial railway on the Medway. 92-5. 9 illustrations
Lees Cement Works at Halling which was still using an Aveling & Porter 2-2-0T 4ft 3in guage as well as a Peckett and Andrew Barclay standard gauge 0-4-0STs
J.G.B. Sams. Modification of British goods equipment. (II). 95-7
60-ton capacity wagons considered fitted with roller beaarings. Tests conducted by National Physical Laboratory had shown that London County Council ttramcars could save 23.64% tractrive power when starting, but this fell to 19% at 22 mile/h, The Great Western found that two n10-ton wagons cost half as much again as one 20-ton wagon. Also proposed large articulated locomotives to haul the high capcity wagons
Basil M. Bazley. The railways of South America: a brief survey. 97-9.
Argentina
Great Western Ry. 99
The remainder of the Hall class of 4-6-0 passenger engines had been completed at Swindon works as follows: Nos. 4972 St. Brides Hall, 4973 Sweeney Hall, 4974 Talgartth Hall, 4975 Umberslade Hall, 4976 Warfield Hall, 4977 Watcombe Hall, 4978 Westwood Hall, 4979 Wootton Hall, and 4980 Wrottesley Hall. New six-coupled shunting tanks were Nos. 5788-9, built at Swindon, Nos. 7737 to 7740 from the North British Locomotive Co., and No. 7700 from Kerr, Stuart & Co. Ltd. No. 5150 was the latest 2-6-2 tank engine completed at Swindon.
Nineteen-twenty-nine saw the disappearance of the last South Devon Ry. engine (excepting, of course, Tiny on Newton Abbot platform). This was G.W.R. 925, originally S.D.R. Rook. When taken over from the South Devon it became G.W.R. 2176 (Avonside Engine Co. 1053), and later 1330. In 1906 it was sold to the Swansea Harbour Trust and became their No. 7, and later was transferred to Powlesland and Mason and was No. 7 on their list also. At the grouping it became G.W.R. No. 925. There was still one Bristol and Exeter engine left, now G.W.R. 1376.
L. & N.E. Ry. 99
4-6-4 engine No. 10,000 had been tried with a dynamometer car and a train of over 400 tons on the Glenfarg route Edinburgh to Perth, where there is an unbroken grade of 1 in 75 for six miles. The first tests were made on Sunday, 23 Feb..
Tube railway 'wagons. 99
The Grays Chalk Quarries Co. Ltd., are operating a number of standard gauge wagons which formerly were in permanent way service on the City and South London Ry. Axlebox date plates for 1898 and 1902 were on one of the wagons, the builders being the Gloucester Railway Carriage & Wagon Co. Ltd. Coil springs, pin and bar couplings, screw down brakes, and drop sides and ends are fitted.
L. Derens. Locomotives of the Dutch Central Ry. 100-2. 5 illustrations, 3 tables
[French locomotives for Andalusian Railways]. C.H. Dickson. 107
In article on pages 50-53, mention is made of French engines built for the Andalusian Rys. Writer had no information at all concerning those built at Le Creusot, and should be glad of any details, those built by the to Alsacienne are as follows:—
F.C. de Andaluces Nos. 251-270, built at Grafenstaden 1890-1, WN 4140-4159, type 0-6-0 tender, cylinders 450 mm. diameter, 650 mm. stroke, driving wheels 1.500. F. C. de Andaluces Nos. 301-310, also built at Grafenstaden, 1901-2, maker's numbers 5086-5095, type 4-6-0 compound tender, H.P. cylinders 350 mm. x 640 mm., L.P. 550 mm. x 640 mm., driving wheels 1.62 metres. These ten engines were of the same type as Midi Ry. of France No. 1401, built at Belfort in 1896, except that they conformed to the Spanish gauge, i.e., 1.676 metres. I should be much obliged to any reader for any information concerning ten engines, type 0-6-0 tender, built by Koechlin at Mulhouse in 1870 (WN1253-1262). They were originally built for the Memphis, El Paso and Pacific Ry., but were never delivered as this company went bankrupt; they were to have been Nos. 1-10, but never left Europe. They were sold in Spain and Portugal partially, the rest were broken up at Mulhouse.
[James Stirling singles]. Malcolm McL Niven. 107
As there seems to be a great many engines being scrapped by the L.M. & S. Ry., and as the old Stirling bogies rebuilt by James Manson in 1901 are going, could one of them not be rescued and sent to York? They were James Stirling's first bogie engines, and similar to the South Eastern machines with, of course, a few technical modifications. E.L Ahrons went deeply into their history with me by corresponcence and wrote about them in his article in your issues some six years ago, when much valuable information was given to the world through your columns about the engines of the G. & S.W. Ry. Co. I feel sure such fine old models deserve a niche in the shrine along with Patrick Stirling's 8 ft. No. 1, and Stroudley's "Gladstone," No. 215.
Reviews. 107
The Locomotive Engineers' Pocket Book, 1930. London: The Locomotive Publishing Co. Ltd.
This useful pocket book has been again thoroughly revised and new matter inserted in place of that which has become out of date. This particularly applies to the tables of leading dimensions of the chief classes of locomotives of the British and Colonial as well as American and Continental railways. A complete set of dimensions of the latest standard designs of broad and narrow-gauge engines for the Indian Railways is included for the first time. In spite of the mass of useful in-formation for the every-day reference of the practical loco-motive or running department official, the book is kept within pocket size. At the back is a directory of the chief mechanical engineers and locomotive and carriage superintendents of all the railways in Great Britain, the Colonies, Dominions and India, South America and China, and also a directory of Industrial Works in this country owning locomotives, arranged in very convenient form. The section on running shed work and routine must be a boon to all locomotive foremen, whilst the tables and memoranda are invaluable for reference. In addition we may say the book is strongly bound and clearly printed on good paper.
The locomotives of the Southern Ry. (Western-Section). London: W.G. Tilling.
For those interested in the locomotives of the former London and South Western Ry., the latest book published by W.G. Tilling, supplies a long-felt want and can be well recommended. Each class of engine is dealt with in a concise form and there is a goodly supply of interesting historical notes hitherto unpublished. The principal dimensioris of each class are given in tabular form at the end of the book. The list of the present locomotive stock at the end helps to make the book very useful for reference, and sufficient space has been allotted to enable the purchaser to keep this list up-to-date, if desired. The book is full of illustrations, well reproduced, and to us who read much railway literature, it is a pleasant change to see new photographs. Two slight errors have crept in, possibly in printing. On page 22 the first word should be "Western," and in the list of locomotives on page 43, the name of engine No. E770 should read Sir Prianus. To those who dabble in the compilation of locomotive history, the work shows signs of many hours labour and research. It is well produced on art paper, and in conjunction with his two previous books dealing with the locomotives of the L.B. & S.C. and S.E. & C. sections, it forms a unique record of the locomotive stock of the Southern Ry. as a whole. Altogether, - the author is to be congratulated.
Agenda Dunod 1930 Chemins de Fer, by S. Peace. Paris: Dunod et Cie.
49th edition of this well known French Pocket Book dated 1930 has been received. It contains as usual tabulated matter indispensable for those connected with operating and working of railways, steam and electric. Locomotives, rolling stock, permanent way, signalling and operation are all pro-vided for in this comprehensive work. The latest types of locomotives as adopted by the French railways are fully discussed as also the various approved details of construction.
The Locomotive and Carriage Institution. 107
At the meeting on 8 February 1930, held at Caxton Hall, Westminster, a most interesting paper on Southern Ry. locomotive policy and progress was read by J. Clayton, M.B.E., M.I.Mech.E. The author described the details of improvements to the Urie 4-6-0 engines on the Western section, which were made in stages to see the effect of each alteration, ports being enlarged, chimney and blast pipe adjusted, valve travel lengthened, and finally cylinders reduced in diameter. The results of this patient research were put into the King Arthur type. The principal features of the standard Southern locomotive types were then discussed. These standard types include the four-cylinder Lord Nelson 4-6-0 class, for express passenger duties; the so-called "light" School class 4-4-0, which will be one of the biggest engines of this wheel arrangement; the three-cylinder 2-6-0 class for mixed traffic; the 0-8-0T with three cylinders, for shunting; King Arthur 4-6-0 types with varying wheel diameters for both fast passenger and heavy freight work. Clayton concluded with a review of locomotive progress in this country, and pointed out the moral that even if those responsible for locomotive design had to experiment warily and not spend too much on untried expedients, yet locomotive progress was made fairly rapidly. E.C. Poultney, in a long contribution to the discussion, produced figures showing the King Arthur class locomotives to be within measurable distance of the efficiency of the German 900-lb. pressure compound locomotive —a remarkable achievement for a simple engine design.
Number 452 (15 April 1930)
Southern Ry., new 4-4-0 express locomotives. 109-10. illustration, diagram (side elevation)
No. 900 Eton illustrated
Steam rail car Egyptian State Rys. 110-12. 3 illustrations
Articulated two-car railcar constructed by Birmingham Railway Carriage & Wagon Co. Ltd to requirements of J.M.E. Langton, chief mechanical engineer. The boiler was supplied by the Yorshire Patent Wagon Co. Ltd and was a locomotive-type boiler. The engine had three vertical cylinders activated by Joy valve gear. It was coal-fired. A demonstration run took place on 26 March 1930 between Wembley Park and Aylesbury.
Somerset & Dorset Joint Ry. 112
Renumbering of locomotives into LMS stock: complete list. Carriage stock to be absorbed into Southern Railway stock and to be painted green.
[LNER No. 8312]. 112
2-4-2T former Colne Valley Ry. No. 2 withdrawn: Last Colne Valley locomotive
New "Beyer-Garratt" locomotives, Bengal-Nagpur Ry. 113-15. illustration, 2 diagrams (including side & front elevations)
Development of the diesel locomotive. 116-18. 3 illustrations, diagram
For the Junin Railway in Chile: diesel hydraulic with 2-6-2 configuration, McLaren-Benz 6-cylinder engine and Vulcan-Sinclair hydraulic coupling.
New goods engine, G.W.R..119. illustration, diagram (side & front elevations)
2251 class: No. 2251 illustrated
Phillipson, E.A. Steam locomotive design: data and formulae. Chapter III. Determination of other leading dimensions. 120-6 + folding plate. diagram, 6 tables
Firebox and tube heating surface areas for a considerable number of locomotives compared on a global basis.
L.Derens. Locomotives of the Dutch Central Ry. 147-9. illustration, 2 diagrams
4-cylinder 4-6-0 supplied by J.A. Maffei of Munich..

Number 453 (15 May 1930)

Inness, R.H. (unattributed): Locomotive history of the Stockton & Darlington Railway, 1825-1876. 140-1.
0-6-0 No. 1275: drawing (s.el.) Fig. 117 and photographs (Figs. 118-19) as in service and as museum exhibit.
2-6-2 passenger tank locomotives, London, Midland and Scottish Ry.. 148. diagr.(s.el.) illus. p.132.
Centenary of the Canterbury & Whitstable Ry. 150-1.
Brewer, F.W. Oil-burning tank locomotive: Great Western Ry. 160-1. illustration.
0-4-0T No. 101 introduced in June 1902. Fitted with a tapered Vanderbilt boiler, Holden-type oil firing and Joy valve gear. The only other GWR fitted with Joy valve gear was an 0-6-0 No. 1833 which had formerly been a side tank engine. No. 101 (which was clearly an experimental locomotive) was scrapped in September 1911.
The locomotives of the Calder and Govan Ironworks: William Dixon Limited., Coal and Iron Masters of Glasgow. 166-8. 2 illus.
Inness, R.H. (unattributed): Locomotive history of the Stockton & Darlington Railway, 1825-1876. 169-70.
Figs. 120-1: No. 1291 in original condition and as rebuilt.
Correspondence. 179.
Southern Ry "Schools" engines. W.T. Thompson.
Disputed claim made in April when V class introduced concerning "most powerful 4-4-0" staking a claim for the Wilson Worsdell 1237 class of the NER
Number 454 (14 June 1930)
Rebuilt 4-6-0 engine No. E 460, Southern Ry. 181. illus.
Introduced in 1911, the T14 was the last, and most successful, Drummond 4-6-0 design. Urie removed the firebox water-tubes and extended the smokebox. From 1930, Maunsell raised the running plates, improved the lubrication system and fitted his standard superheaters.
"SENTINEL" crane locomotive, London & North Eastern Ry.. 183. illus.
This "locomotive" was a self-propelled crane which was designed to clear ash pits at several locomotive depots.
Site of the first passenger steam railway in the world. 200-2. illus., map
Proposed location for the demonstration circuit for Trevithick's Catch-me-who-can south of what was to become Euston Road in Bloomsbury.
Inness, R.H. (unattributed): Locomotive history of the Stockton & Darlington Railway, 1825-1876. 208-9.
All 2-4-0: Figs. 122-5: No. 1068; No. 1050 in original condition and No. 1050 as rebuilt, and No. 1068 as rebuilt.
Correspondence. 214-15.
Scottish "single" engines. C. Hamilton Ellis.
No. 14010 (see feature page xx) was carrying an incorrect builder's plate which read "LMS built 1886 St Rollox": locomotive actually built by Neilson (WN 3553/1886) for Edinburgh exhibition.
North Eastern R1 Class. Gerald W. Spink.
Further to letter from W.R. Thompson (page xx) noted performance of class on 08.55 Leeds to Glasgow and 11.15 Leeds to Newcastle services.
Canterbury & Whitstable Ry. H. Dixon Hewitt. 215-16.
Four Tayleur locomotives worked the line until 1879 when James Stirling Class O 0-6-0s Nos. 297 and 298 took over (these had been built by Sharp Stewart). Also argued that Schools class was more powerful than Worsdell 1237 class.
Number 455 (15 July 1930)
Bengal North Western Ry. 4-6-0 passenger engine with Caprotti Valve gear. 217-18. illustration, diagram (side and front elevations)
Metre gauge supplied by Nasmyth Wilson & Co. Ltd under direction of Rendel, Palmer & Tritton, consulting engineers,
Tank locomotive, Leopoldina Ry. 218-19. illustration, diagram (side elevation)
Metre gauge4-6-2T with Belpaire firebox supplied by Sir W.G. Armstrong Whitworth & Co. Ltd
Bi-centenary of the Soho Foundry, Birmingham. 219.
W. & T. Avery hosted a lunch to celebrate the event on 1 July 1930.
Recent locomotives, Ceylon Government Rys. 219-22. 2 illustrations, 2 diagram (side elevations)
Beyer Peacock & Co. supplied two 4-6-0 engines for the 5ft 6in gauge lines and a 2-ft gauge 2-4-0+0-4-2 Beyer Garratt for the Luda to Pussellawa line: both engines had Belpaire fireboxes
Supplementary release control valve for the Westinghouse air brake. 222-3. diagram
Hardy Bros. of Vienna: evaluated on Austrian railways
Our supplement. Southern Ry. three-cylinder 4-4-0 express locomotives. 223 + plate
No. E901 Winchester (collotype based on photograph) NOT IN COPY
Institution of Locomotive Engineers Summer Meeting in Switzerland. 224-9. 14 illustrations, diagram/map
Includes group photograph with caption to all present including ILocoE members and Swiss hosts including Weiss and Denzler
Sentinel locomotives, L.M.S.R.. 229. illustration.
Nos. 7180-7183 : two-speed 100 h.p. type: No. 7163 illustrated. Allocated to Inverness, Blackburn, Derby and Shrewsbury
Locomotives at the Liège and Antwerp Exhibitions. 230
To celebrate Centenary of Independence. Included locomotives from France and Italy
T.G. Atkinson. Some notes on the locomotive booster. 230-2, 4 diagrams
Reversible boosters and application of booster motors to drive tenders
Royal Agricultural Show, Maxchester. 232
In addition to their normal exhibition of agricultural implements, James and Fredk. Howard Ltd., of Bedford, showed a 3-ton petrol locomotive, fitted with a 25-h.p. four-cylinder petrol engine and arranged for 24-in. gauge track. Features of this locomotive were the strong frame, engine and gearbox mounted as a unit on a sub-frame, and single lever control for gearbox.. The transmission was fitted with ball and roller bearings throughout, and the roller bearing axleboxes were provided with a patent eccentric chain tightening device, which enabled a semi-skilled man to adjust the chain tension in a few moments. The locomotive was shown on a 60~ft. length of portable railway track of 14 Ib per yard rails upon steel sleepers. Both the locomotive and the track were of the type used for works transport, and for quarries, public works' contracts, and similar purposes.
Great Western Ry. 232
New 4-6-0 express engines completed at Swindon were No. 6020 King Henry IV and 6021 King Richard II. Six-coupled goods engine No. 2266 had also been put into service. 0-6-0 tank locomotives had been delivered as follows:: 6710-11 from W. G. Bagnall Ltd., 7717-18 from Kerr, Stuart and Co. Ltd, 6732-33 from the Yorkshire Engine Co. Ltd.
Robert Stephenson & Co. Ltd. of Darlington. 232
Order received from the Buenos Aires & Pacific Ry. for fifteen 0·8·0 tank locomotives. In working order these engines estimated to weigh 65 tons each.
Brewer, F.W. Standard guage 4-4-0 tank engines, Great Western Ry. 233-5. illustration.
Gooch was responsible for several broad gauge 4-4-0 tank engines, but tank engines of the 4-4-0 type for standard gauge were confined to a couple of examples, and a few taken over from the Monmouthshire Ry., 1304 to 1307. The running numbers of the GWR engines were 13 and 1490, the works' numbers being 1049 and 1702. The former, No. 13, was a rebuild of a small 2-4-2 well-tank engine. Originally constructed at Swindon in October, 1886, it was converted to a 4-4-0 saddle tank engine in December, 1897. As built, it had 16 in. by 21 in. inside cylinders, 3 f t, 6 in. leading and trailing, and 4 ft. driving and coupled wheels. With 140 lb. steam pressure, it had a tractive force of 12,925 lb. The other principal dimensions were: boiler barrel 9 ft. by 3 ft. 7¾ in. (max. dia. outside); 200 tubes 15/8in. in dia. ; firebox shell, 4 ft. by 3 ft. 9 in.; heating surface, tubes 788.79ft2.; firebox 75.27ft2; total 864.06 ft2.; grate area 11.37ft2 ; capacity of tank 600 gallons. These details remained the same (except that the diameter of the four-coupled wheels, owing to new tyres, were 4 ft. 1½in.) when the engine was altered to a 4-4-0T. New frames were then fitted, however, and the coupled wheelbase, formerly 6 ft. 6 in., became 7 ft. The total wheelbase was increased from 18 ft. to 18 ft. 3 in., and the length overall from 28 ft. 7¼ in. to 29 ft. 1¼in. The bogie, which had 2 ft. 8 in. dia. "spoked" wheels, had outside frames and a wheel-base of 5 ft. 6 in. In working order, as rebuilt, No. 13 weighed 35 tons 19 cwt. This little engine was illustrated and brieflv described in Locomotive November, 1926, in which issue it was said to have been constructed in 1887, and to have been converted to the 4-4-0T type in the middle 'nineties. The actual years were 1886 and 1897. After running in its rebuilt form for about twenty-nine years, No. 13, was scrapped in May, 1926.
The other tank engine of the same type, No. 1490, was turned out at Swindon in 1898. Nine years later it was sold, and thereafter had a chequered career. In some respects its design was a peculiar, and therefore, an interesting one. The cylinders were inside the frames, and were 15½in. by 26 in ; the four-coupled wheels were 4 ft. 7½in. on tread, and the steam pressure was 165 psi., the tractive effort being 15,790 lb. Double frames with outside bearings were employed for the driving and coupled wheels, and the frames and bearings of the bogie were also outside. The bogie was, in fact, similar to that of No. 13, and had a spread of 5 ft. 6 in., but the wheels, 2 ft. 8 in. in diameter, were of the Mansell pattern, with wood centres instead of spokes. The engine had what are now termed "pannier" tanks, and it must have been one of the earliest G.W. Ry, engines to be fitted with them. These tanks, however, did not extend beyond the end of the boiler barrel, the later and more common practice on the G.W. Ry. being to prolong them to the front of the smokebox. The combined tank capacity was 1,075 gall. The boiler consisted of two rings, the larger one of which was 4 ft. 7 in. in diameter externally; the length of the barrel was 10 ft. 8 in. and the number of tubes, 15/8in. in diameter, was 286. The heating surface amounted to 1335.82ft2 A firebox of a remarkable pattern was fitted to No. 1490. It was of the wide type, and had a flat roof, Belpaire style. Its length was 4 ft. 6 in., and its width 5 ft. 10 in. outside; the inner box had a grate area of 20.41ft2t. and a heating surface of 92.6 ft2, which, added to that of the tubes, brought the total heating surface up to no less than 1428.42ft2. The centres of the driving and trailing wheels were 9 ft. apart, while the total wheelbase was 21 ft. 6 in., and the length over buffers 32 ft. 15/8 in. Laminated springs were employed for the driving, and spiral springs for the hind wheels. In running order, the weight of the engine was 50 tons 16 cwt., of which total 34 tons 16 cwt. were available for adhesion; the bogie carried 16 tons.
In November, 1907, No. 1490 was sold by the G.W. Ry. to the Bute Works Supply Co., Cardiff, and in the same month and year this firm parted with it to the Ebbw Vale Steel, Iron and Coal Co. Ltd., Monrnouth. The engine wvas designated by the Ebbw Vale Co., No 1 Dlckinson, and was at first in use at their Glyn Pits, Pontypool; but later, on January 24, 1908, it was sent to their collieries at Abercarn, It was, however, found to be too long for the curves of the lines worked by the Ebbw Vale Co., and consequently No. 1490 again changed hands. The latter owners, on May 5, 1908, disposed of it to the Brecon & Merthyr Tydvil Junction Ry., on which line it bore the number 35. The engine was next. purchased by the Cramlington Coal Co. Ltd. (since amalgamated with the Hartley Main Collieries Ltd., Seaton Delaval, Northumberland) in 1916. It was No. 5 in the books oLthe Cramlington Coal Co., and was finally withdrawn from service last year and scrapped. The career of No. 1490 had, therefore, been a varied one, the engine having been employed by two important railway companies and by two large collieries, one in Wales and one in Northumberland, for a total period of thirty-one years. Illustration of No. 1490.
London, Midland & Scottish Rv, (L. & N.W. Section). 235
Further 2-6-0 mixed traffic engines recently turned out at Crewe were Nos. 13179-84 for the Northern division, and Nos. 13185-7 for the Western division (L. & N.W. section). Latest 2-6-2 passenger tank engine ex Derby was No. 15519. Two new 4-6-0 Royal Scot class locomotives had been delivered from the Derby works, Nos. 6150-1, but neither of them was named. These engines belong to a series of twenty, one or two of which are intended for the Northern division, the remainder being for service on the Western division.
Recent conversions at Crewe included No. 9081 (old No. 2568), which had been altered from class G to class G1 superheater). Other modifications comprised standard Belpaire boiler and vacuum brake equipment in place of the former steam brake. This engine was also adapted for working over the Midland division. Claughton class 4-6-0 engine No. 5940 was running with boiler mountings cut down for the Northern loading gauge, having so replaced No. 5915, of the same type, this latter being now standard again. The following passenger tender engines had been taken out of traffic :-4-4-0 Renown class, Nos. 5121 Galatea, 5139 Magnificent, 5176 Agincourt, 6 ft. 6 in. 2-4-0 Jumbos Nos. 5042 The Auditor, 5054 Antelope, 5068 Miranda, 0-6-0 Special DX goods engine No. 8029 had also been withdrawn. Only three of this latter type remained in service.
"Ess" tubes and spiral superheater for locomotives, Bergslagernas Ry., Sweden. 235-6, illustration, 4 diagrams
Three-cylinder 4-6-0 locomotives of the above railway which is furnished with "Ess" tubes and a spiral superheater.
Drolshammer Brake notes. 250-1.
See also pp. 90-1 and latter from C.A. Branston on p. 323 and 278
Number 456 (15 August 1930)
New locomotives for the Belgian National Rys. 253-7. 2 illustrations, 3 diagrams (side & front elevations)
2-8-2 and 2-8-0
Great Northern Ry of Ireland. 257.
Tenders and tanks with "GNR" instead of GREAT NORTHERN
Great Southern Rys of Ireland, 257.
Carriage livery: upper panels light stone; lower panels dark brown. Westland Row to Kingstown boat train painted in new livery
Express locomotives for the Czecho-Slovakian State Railways. 257-8. illustration
2-8-0 supplied by Ceskomoravska-Kolben-Danek of Prague
4-6-2 metre gauge standard passenger locomotive, Indian State Rys. 258-9. illustration, diagram (side & front elevations)
Nasmyth, Wilson & Co. for Eastern Bengal Railway and some for Bengal North Western Railway under inspection of Rendel, Palmer & Tritton, consulting engieers.
Experimental multiple pressure and new freight locomotives Canadian Pacific Ry. 260-1. illustration, diagram
3-cylinder Schmidt system with Gresley derived valve gear 2-10-4 with 5ft 3in coupled wheels and 13½ x 28 high pressure and 24 x 30in low pr4essure cylinders. T1 class formed basis. H.B. Bowen, Chief of Motive Power
"Beyer Garratt" locomotives for the Central Ry of Peru. 261-3. illustration, diagram (side elevation)
Three Beyer-Peacock 2-8-2+2-8-2 locomotives to work on world's highest standard gauge railway with almost continuous 1 in 25 gradients.
London & North Eastern Ry. 263
Darlington Works had completed the first of the new series of Sandringham class 4-6-0 engines for the G.E. section. This was No. 2810 Hovingham Hall (class B17). see page 295 Further 2-6-0 tender engines, Nos. 2764-5-6, had also been completed at North Road Works. No. 2598 Blenheim (Doncaster No. 1743) was stationed at Gateshead shed. No. 898, 0-6-0 tank, had been sold to a quarry at Middleton in Teesdale. Another engine of the same type had been sold to the Stockton Corporation Gas Works, after a thorough overhaul, the chimney cut down, pop valves fitted, and whistle mounted on the safety valve base. It had been painted chocolate, lined out in black and white, and lettered in gilt, "Stockton Corporation Gas Works" on the tanks.
No. 10,000 worked the non-stop "Flying Scotsman" from Edinburgh to London on 31 July and returned with the same train on the following day. On ar rival at Kings Cross on the first run, there was plenty of coal stil! on the tender, so fuel consumption must have been low, and we understand that so far there has been mo trouble through scale forming in the water tubes. It is well known that water in the North is remarkably pure.
Phillipson, E.A. Steam locomotive design: data and formulae. Chapter V. The boiler. 263-5.
Combustion chambers; thermic syphons (advantages claimed for Nicholson thermic syphon), firehole doors, foundation rings, fusible plugs, deflector plates and firebars.
Oxygen cutting machine for locomotive shops. 266-7. illustration
Installed Eastleigh Works: supplied by Hancock & Co.
Great Western Ry old single express engine "Sir Alexander": our Supplement. 267 + plate on facing page,
Liverpool and Manchester Centenary Celebrations. 267.
At Liverpool, 13-20 September: schedule
New trains for the "Royal Scot" expresses, LMS Ry. 268-70. 4 illustrations (3 interior), plan
Elimination of the waist line gave greater width wwhich was exploited in the first class in greater space and comfort. Included first class lounge car with leather armchairs. Corridors heated..
Car for carrying Holy Carpet, Egyptian State Railways. 270. illustration
Six-wheel vehicle to carry Holy Carpet woven each year to cover the Kaaba in Mecca and conveyed by rail to Suez.
Great Western Ry . 270
New engines completed at Swindon works included 4-6-0 passenger Nos. 6022 King Edward III., 6023 King Edward II., 6024 King Edward I., 6025 King Henry III. and 6026 King John. Six coupled tank engines had been delivered as foIlows:- From W.G. Bagnall, Ltd., Nos. 6712-3-4, Kerr, Stuart & Co., Ltd., 7719-20-1-2-3, and the Yorkshire Engine Co., Ltd., No. 6734.
The provision of four lines of way through Wantage Road, Challow, and Shrivenham stations between Didcot and Swindon is to be put in hand. There is already an up loop between Wantage Road and Challow and a down loop is now to be added. In addition to providing four roads from Cogload Junction to Norton Fitzwarren, which includes Taunton station, this improvement is to be made at Wellington, Tiverton Junction, Cullompton and Stoke Canon stations. For 1½ miles north of Tiverton Junction, there are to be four roads. At Exminster the station is also to have four roads, There will also be a widening on the north side of Temple Meads.station, Bristol.
A. Jacquet. Some early French "singles". 271-2. 2 diagrams
J. Petiet, chief engineer of the Nord Railway ordered Sturrock type 2-2-2 from Sharp Stewart WN 1162/1860. André Koechlin of Mulhouse derived design from this.
Passing of the single-wheeler, 272-3. illustration
No. 14010 approaching Dundee (former CR No. 123)
North British Locomotive Co. 273
Order for six 4-8-0 engines with bogie tenders from Central Africa Railway and from Bengal Nagpur Rly for fourteen poairs of cylinders with Lentz valves: latter see page 324.
An interesting G.W.R. rebuilt locomotive. 274-6. 2 diagrams., plan.
Castle class No. 4000 rebuilt from prototype for the Star class: notes scissors valve gear. The main feature of the article is quoted as follow: By the courtesy of the G. W. Ry. this valve gear is now shown by the accompanying drawings, which comprise elevation, plan, and cross-sections, making its structure abundantly clear. It will be seen that in principle the gear has affinities to the Walschaerts system, since the lead is constant and is derived in the usual fashion from the crosshead through a combination lever, and the variable travel from a swinging link. The oscillatory motion of the latter is, however, obtained also from a crosshead instead of an eccentric or return-crank, as with the normal Walschaerts motion. This is possible owing to the setting of the inside cranks at 90°; the right-hand crosshead being connected to the left-hand link and vice versa. This method of actuating the links was, of course, no novelty, since it appears to have been introduced so long ago as 1871 by Stêvart" on some heavy outside cylinder Belgian State Rys. tank engines, and many years later by Deeley to a number of inside cylinder express engines on the Midland Ry. But whereas both these examples required the links to be set asymmetrically, i.e., the centre of one link to be some distance behind the other, and consequently to employ radius rods of differing lengths to correspond, in the Churchward gear both links had a coincident axis of oscillation with radius rods of equal length, mutual freedom heing secured by curving the link operating arms and also making one of the driving rods from the cross- heads longer than the other. The curvature of the arms was forward in one case and rearward in the other, and matters were so arranged that both could swing' without interference.
In all crosshead gears of this kind it would be impossible to arrange for the die blocks to occupy simultaneously the same relative positions in their respective links, as when one is in the upper quadrant the other must he in the lower. in order to make them swing in reversed phase. Variation of cut-off and reversal therefore demand a simultaneous raising and lowering action of the radius rods, and in this gear is brought about by the reversing shaft having an upper and a lower arm, from which extend rods to two secondary shafts, one upon either side of the engine, from which project arms carrying-blocks sliding in slotted extensions of the radius rods.
This arrangement no doubt appears a little complicated, and was not in fact repeated on later engines. the links for which are actuated by eccentrics in the ordinary way, but nevertheless. it must have given a fair amount of satisfaction, as it remained unaltered for so many years. For the rest, it will be noted that the other parts of the valve gear, and also the rocking arms which work the valves of the outside cylinders, are typical of G.\iV. Ry. usage. All valves, it need hardly be added, are of the piston type, with inside admission. * "Locornotive : Valves and Valve Gearing," p. 85. The Locomotive Publishing Co. Ltd., 1924. See also figures and letter from F.W. Brewer on p. 324 .

Basil M. Bazley. The railways of South America: a brief survey, 276-8
Colombia, Ecuador and Venezuela: altitudes of summits; rolling stock
Drolshammer brake notes. 278
Notes by M. Weiss, Chief Engineer of Rolling Stock Swiss Federal Rys. on the pressure available in full application: refers back to p. 250
[Somerset & Dorset 2-8-0]. 278
Most were working between Toton and Cricklewood.
The Woolmer Instructional Military Railway and the Royal Engineers Training Centre, Royal Engineers. 279-82.
Six locomotives illustrated: Sir John French built R. & W. Hawthorn WN 3088/1914: outside cylinder; outside valve gear 0-6-2T with 16 x 24in cylinders; 4ft coupled wheels; 1016.7 ft2 total heating surface; 17 ft2 grate arrea and operated at 170 psi.
Thisbe: built R. & W. Hawthorn WN 2878/1911: outside cylinder; 0-6-2T with 14 x 22in cylinders; 3ft 6in. coupled wheels; 723.5 ft2 total heating surface; 11.3 ft2 grate rrea and operated at 170 psi.
Kingsley: built Hudswell Clarke & Co. WN 224/1880 for the Lynn & Fakenham Ry.outside cylinder 4-4-0T named Norwich; became Midland & Great Northern Joint Railway No. 10. Requisitioned during WW1 at end of which given heavy overhaul by the Yorkshire Engine Co. in 1923: 15 x 20in cylinders; 4ft 6in coupled wheels; 821.75ft2; 11.3ft2 grate area and worked at 140 psi. It was considered to be almost life expired
Selborne: W. Hawthorn, Leslie & Co. WN 3531/1922: outside cylinder 0-6-0T with 16 x 24in cylinders; 4ft coupled wheels; 860 ft2 total heating surface; 14.5ft2 grate rrea.
Kitchener and Gordon. former Taff Vale Railway 0-6-2T: Kitchener had been built by Kitson & Co. WN 2977/1886 No. 168; subsequently GWR No. 579; Gordon was built by the Taff Vale Rly at Cardiff in 1897 and belonged to the O1 class No. 28 and became GWR No. 450. Both had 17½ x 26in cylinders; 4ft 6½in coupled wheels, but Gordon had a larger boiler with 1148.5ft2 total heating surface, 19.14ft2 grate area and operated at 170 psi. Kitchener had 1022ft2 total heating surface, 18¼ grate area and operated at 140 psi. Gordon was considered to be very powerful being able to haul 375 tons between Bordon and Longmoor. All locomotives were illustrated
The passenger rolling stock is described together with its origins. Similarly the freight wagons, including ones for conveying tanks are also described. Rolling stock was painted grey/green.See also p. 317 et seq
Dutch Railway Notes. 282-3. diagram (side elevation)
The diagram prepared by Derens overlaps an outline of the Dutch State Railways four-cylinder 4-6-0 with that of the GWR King class. The Dutch locomotive had bar frames. On test tyhe Dutch locomotive hauled a train of eighteen eight-wheeled corridor coaches weighing 720 tons at a constant 100 km/h. On the level 155 km/h was attained. With a four coach train weighing 150 tons a maximum speed of 135 km/h. was reached, and at the same time the highest Dutch record. Until then, the highest speed recorded was 123½ km. per hour by one of the old 4-4-0 Sharp, Stewart express engines illustrated in THE LOCOMOTIVE for 1898, p. 164.
It will also be of interest to say something of the international traffic in general and the heavy loads which the Dutch locomotives have to deal with. It is well known that a very large amount of the London-Continental traffic goes via Holland, whilst at Amsterdam a sleeping car can now be taken to Rome or even to Bucharest. Formerly, when the Holland Ry, and the State Rys. Co. were rivals, each ran their own trains; the H.S.M. from the Hook of Holland via Bentheim, and the S.S. from Flushing via Venlo. Since the amalgamation of the companies, a working arrangement has simplified matters. All trains to North Germany now run via Bentheim, the day trains from Flushing and the night from the Hook. They are combined with those running from Amsterdam at Hengelo, and are here divided into two trains with destinations for Berlin and Leipzig-Dresden respectively. During last summer some of the train loads were as follows :- Amsterdam to Bentheim, 460, 490 and 560 tons. Hook of Holland to Utrecht, 520 tons. Arnheim to Utrecht, 525 tons. On these trains the 3900 class are now taking their regular turns. It frequently happens during the summer that these weights are supplemented with extra cars. The maximum number of axles allowed is sixty for eight-wheeled cars (or fifteen cars) or sixty-eight axles when there are twelve-wheeled cars running in the train, thus allowing for four twelve-wheeled sleepers or diners. Therefore, the test load is nearly reached in actual service. In Germany, thirteen cars is the maximum allowed for express trains, so that it may be safely concluded that the Dutch Rys. have to deal with the heaviest passenger train loads on the European continent. The explanation of this is to be found in the combination of trains from different parts of Germany over one route through Holland to Amsterdam, the Hook or Flushing. It may be mentioned that the 3900 class engines were the heaviest 4-6-0s on the European continent.
London, Midland & Scottish Rv, (L. & N.W. Section). 283
Further new engines of the 2-6-0 mixed traffic type turned out at Crewe comprised Nos. 13188-94 for the Western division (L. & N. W. section) and No. 13195 for the Midland division. It is understood that the present order for 2-6-0s will be followed by twenty 0-8-0 mineral tender engines of the 9500 class, which were ordered on the 1930 programme. The small Diesel locomotive for Crewe Works, now being built by Hudswell, Clarke & Co. Ltd., of Leeds, is for use on the 18-in. gauge, and will replace one of the scrapped steam locomotives. Only two of these latter are now left, viz., Pet (built 1865) and Billy (built 1875).
Another of the unrebuilt superheated 4-4-0 Precursors had been restored to its original form (i.e., fitted with saturated boiler), viz., No. 5271 Gaelic. Latest addition to class G1 (superheater) is No. 9086 (old No. 2659), which was previously class G. This engine was now provided with a standard Belpaire boiler and with vacuum brake in lieu of the former steam brake. The following engines had been adapted to the Midland loading gauge :-G1 class, Nos. 9032, 9081, 9387; G2 class, No. 9401
No. 3019, a 2 ft. 6 in. 0-4-0 shunter used in Crewe Works. had been broken up. Being a service vehicle, this engine was not included in the L.M.S. renumbering scheme. Other withdrawals from service recently include C1 class 0-8-0 No. 8981; Special DX class 0-6-0 No. 8051: 4ft. 6 in. 2-4-0 passenger tank No. 6424 (Midland division); 5 ft. 6 in. 2-4-2 passenger tank No. 6675 and 0-6-2 coal side tank No. 7595.
Additional new 4-6-0 Royal Scot class locomotives without names, recently delivered to Rugby from the Derby Works, were Nos. 6152-3.
Two engines of the Claughton class. Nos. 5971 and 5977 now being built at Derby as three-cylinder simples, are to be fitted with 5X boilers. Strictly speaking. No. 5977 will be entirely new. as the old one was cut up following damage in the Doe Hill collision.
The first of the famous No. 1 class of London, Tilbury and Southend 4-4-2 tanks, L.M. & S. No. 2085, had recently been scrapped at Bow Works, after over fifty years' service. Another six were to be withdrawn in the near future.
Inness, R.H. (unattributed): Locomotive history of the Stockton & Darlington Railway, 1825-1876. 284-5.
Figs. 126-7: 0-6-0T No. 1293 in original and rebuilt conditions; one of four manufactured North Road Works in 1876 for working the Skinningrove section of the Saltburn to Whitby Line. Also portrait of William Bouch and photograph of workmen at Shildon Works. Text notes Bouch's able assistants George and John Graham, and William Younghusband. Notes purchase of two ex-Wolverton locomotives in 1854 and correspondence with J.E. MacConnell [sic] concerning their condition. Sprite was possibly purchased from Boulton's
Fastest train in Asia. 285
Deccan Queen is the name given to the fast electric train for the Bombay-Poona service, which commenced running on Sunday, 1 June. The Great Indian Peninsula Ry, administration claim there is no speedier train in Asia than the Deccan Queen. The run is made in 2 hours and 50 minutes. The down train leaves Victoria terminus, Bombay, at 17 hours, and makes the run practically non-stop, as the only halt is a "service stop" at the foot of the Ghat inclines to receive the assistance of a pusher. Good as the run is, it is not so very much ahead of what was done in the steam days, when the first-class Poona Race Special was timed to perform the journey in 3 hours, with stops for assisting locomotives, and the delay necessitated by the reversing station, now a thing of the past. We understand it is hoped to eventually reduce the timing to 2½ hours, or thereabouts. The train. consists of eight articulated cars, with accommodation for sixty-four first- class and 156 second-class passengers and nineteen servants. Externally the cars are enamelled dark blue with gold lines and lettering. Each first-class compartment provides seating for six persons; they are panelled in bird's eye maple and provided with numerous lights in artistic shades. and fans. Special attention has been given to the ventilation arrangements.
T.H. Shields. Indicator diagrams. 286-7. 3 diagrams.
Concluded p. 321
Reviews. 287-8
A list of printed and illustrated material on the Liverpool and Manchester Ry. in the Reference Library. City of Liverpool Libraries, Museums, and Arts Committee, 1930. Price 2d.
In view of the widespread interest which has been aroused by the forthcoming celebrations of the Centenary of the opening of the Liverpool & Manchester Ry., the City of Liverpool have published a catalogue of the printed and illus- trated material bearing on the subject, which is to be found in their Reference Library. This book, which will be of great service to visitors to the coming events, begins with an account of the opening of the line extracted from the Mechanics' Magazine of September 25, 1830. Thereafter follow the various sections of the catalogue, (1) the early surveyors and engineers, maps, biographies, portraits, etc. (2) Parliamentary and miscellaneous reports, (3) Acts of Parliament, (4) maps, plans, etc., (5) history, description and views of the line, (6) locomotives and stock, and (7) miscellaneous, concluding with a facsimile of a ticket issued September 17, 1830. As a frontispiece a reproduction is given of the famous picture of the opening by I. Shaw, showing the scene at the Moorish Arch. This catalogue is of more than a passing interest, and forms a useful permanent record of literature and other published matter relating to the railway. Ottley 6360.
Highland engines and their work. C. Hamilton Ellis, London: The Locomotive Publishing Co. Ltd. .
"Ihe isolated position of the Highland Ry., the extreme northerly points to which it penetrated, the immense difficulties with which it had to contend due to the mountainous and sparsely populated district which it served and the terribly severe climatic conditions it had to endure, coupled with the highly efficient and well kept stud of locomotives with which its traffic was worked, gave it a sentimental interest which appealed to all railway enthusiasts, and now that these conditions have in large measure disappeared since its absorption in the L.M. & S. group, a record of its independent existence will be welcomed by all who knew it. This record Mr. E11is has endeavoured to supply, and although very much more might have been written as to its history and romance, even this brief account of some 120 pages will be appreciated. A more detailed description, both of the history and the locomotives of the line, appeared in our columns between June, 1915, and July, 1920, but as most of this period was covered by the Great War, these issues are now very scarce. This history appears to have formed the basis of Mr. E11is' book, and most of the forty-seven blocks with which it is illustrated are reproduced from it. Naturally the author deals extensively with the naming of the Highland engines, but we fear he is mistaken In stating that "it is indeed a tribute to the memory of our national hero that no less than three Highland engines should bear his name one after the other." It is quite true that in 1874, 1884 and 1886 new locomotives, each bearing the popular name of "Bruce" were added to the stock, but the Highland's propensity for perpetuating the names of its directors and their residences is well known, and it has always been understood that the engines in question commemorated the Hon. Thomas Charles Bruce, deputy chairman from the inception of the company until 1884, and chairman from the latter date until 1890. In a final chapter a summary is given of the L.M. & S. renumbering, which, although only dealing with the engines in groups, will be found useful to those who desire to follow their subsequent careers. K.R.M. Cameron published a long corrigenda: , 358-9..
Intermediate mechanics (dynamics). D. Hurnphrey, Longmans, Green & Co.
Forms one of Longmans' Modern Mathematical series,working for the various higher certificate and University scholarship examinations. It fills the gap between the elementary book and advanced treatises used by degree students. The arrangement of the book is good, and the application of the various laws to practical problems covers a wide field, those concerned with the mechanics of traction being well represented. The worked-out examples should prove a great aid, to the home student especially, giving him an insight into the method of approach to the various types of problems. The Calculus has been used throughout and the examples have the merit of being taken from recent examination papers, the source of which is indicated.
Locomotive industry in Poland. Jan Dabrowski. 113 pp, illustrated. Published by the First Polish Locomotive Works Ltd., Chrzanow. 288
Printed in Polish, the opening chapter gives statistics of the mileage of railways in Poland and the number of locomotives needed for working the State Rys., after the formation of the Polish Republic, leading up to the need for establishing locomotive works. The writer then discusses the general principles in planning the works of the First Polish Locomotive Works Ltd., Chrzanow, Locomotive Construction Co. Ltd., Warsaw, and H. Cegielski Ltd., Poznai, and the present output of these organisations. Standardisation of locomotives and of details in Poland Germany and France are dealt with and notes made of the comparative economies effected. Productions of the Polish locomotive works other than the locomotives delivered for the State Rys. include narrow gauge locomotives road rollers and production, whilst possibilities for the future such as turbo-Diesel and electric locomotives, are discussed:
Henschel Review. 288
In accordance with the pleasant custom of many great industrial organisations, Henschel and Son, of Cassel, Germany, have issued a journal of which the first number of the English edition lies before us, dealing with 'their concerns and products. The enterprises of this firm, one of the oldest established in Germany, are widely diffused, but the construction of locomotives is that for which they are most famed, and naturally, therefore, the Magazine is mainly devoted to them.
Beginning with a brief history of the firm, there follow articles dealing with new locomotives for South Africa' the turbine-tender locomotive, and the pulverised fuel ocomotive; these articles are of a useful technical character. In addition there are a number of photographs showing typical scenes in the Argentine and Chile, trains in motion, etc., as well as illustrations of the firm's recent productions.
Grafton & Co., Coptic House, 51 Great Russell Street, London, W.C.I, 288
Catalogue of their Railway Books, pamphlets, etc., There are several books documents pictures, etc., relating to the Liverpool & Manchester Ry., of which the celebration of the opening takes place next month in Liverpool, and these should be of interest to railway enthusiasts. Many other books deal with various railway items and also canals. A large selection is of books provided and practically every taste seems to be catered for.
Trade notes & publications. 288
Edgar Allen & Co, Ltd
A profusely illustrated and nicely produced catalogue of the Imperial Steel Works, Sheffield, entitled The Edgar Allen Steel- Foundry Book. Useful information regarding the manufacture and properties of steel castings, heat treatment of the various kinds of steel, production facilities, etc., are detailed at some length. Advice is given on the different brands of steels for castings to suit special uses based on the practical experience of the firm, but not with the idea of teaching buyers their business. The new edition has been considerably enlarged and includes facts which should be of the greatest assistance to designers of new machinery, arid also avoids delays in preparing requisitions and obtaining quotations for different kinds of steel.
Number 457 (15 September 1930)
Rolling stock at the Liverpool and Manchester Railway Centenary Exhibition. 289-91 + plate. 2 illustrations
Locomotive Exhibition at the Wavertree Playing Ground from 13 to 20 September. A replica train was recreated at the Derby Carriage Works mainly from secondhand material. This was formed of three first class carriages and three third class open wagons and were painted in their original colours. The locomotive Lion had been reconditioned at Crewe Works and this hauled the train.
Built in 1838 by Todd, Kitson & Laird, of Leeds, predecessors of the present firm of Kitson & Co. Ltd., to the order of the Liverpool & Manchester Ry., this engine is of the 0-4-2 type. It has inside cylinders 12 in. diameter with an 18 in. stroke, with flat valves on top worked by gab motion. The coupled wheels are 5 ft. diameter, and the trailing 3 ft. 7 in. The boiler has a diameter of 3 ft. 9 in. with ninety-seven tubes, and carries a working pressure of 50 lb. per sq. in. The tractive effort is estimated at 2,160 lb. Weight in working order, 26 tons 11 cwt. Length of engine and tender over buffers 31 ft. 8 in.
The London & North Western Ry., as successors to the Liverpool & Manchester Ry., sold this engine to the Mersey Docks & Harbour Board in 1859, where it was used as a stationary engine for about sixty-nine years. It worked the chain pumps at the Princes Graving Dock, Liverpool, until these were replaced I last year [1929] by electric pumps. Since it has been withdrawn from service it has been presented to the Liverpool Engineering Society, and thanks to the assistance of Sir Henry Fowler, the old engine has been to Crewe Works to be thoroughly overhauled and rebuilt in its original form, under the careful supervision of J.G.H. Warren, of Bath. It has been supplied with a four-wheeled tender. After the exhibition the Lion is to be placed upon a pedestal in the Lime Street Terminus, Liverpool, but will remain the property of the Liverpool Engineering Society,
Other exhibits included a full size model of Stephenson's Rocket. the Great Western Railway full-size model of the broad gauge North Star; LNWR Columbine and Cornwall; Midland Railway 4-2-2 No. 118; LMS Standard 0-8-0 No. 9500; Beyer Garratt 2-6-0+0-6-2 No. 4997; Royal Scot class No. 6161 The King's Own; LNER high pressure compound 4-6-4 with a Gresley-Yarrow boiler; also a sleeeping car and all electric restaurant car and 150 ton cantilever wagon; the Great Western 4-6-0 No. 6029 King Stephen and Southern Railway No. E850 Lord Nelson were further exhibits.
Plate: photograph of Lion and works photograph of Royal Scot class No. 6161 The King's Own.
Sentinel locomotive, Carthagena and Herrerias Steam Tramways. 291. illustration
Four 3ft 6in gauge 0-6-0 built under supervision of Fox & Mayo. Due to the low height the exhaust was fed through four funnel throats via special nozzles. The water tube boiler operated at 275 psi. The engines had cam shaft operated poppet valves and were balanced
A.W. Day. 291
Mechanical engineer, Johannesburg appointed advisory engineer, South African Railways in London
W.K. Wallace. 291
Appointed chief stores superintendent of LMSR; former locomotive engineer and permanent way engineer of the Northern Counties Committee in Belfast (since 1922).
New Pacific type locomotives Indian State Rys. 292-3. illustration, diagram (side elevation)
Thirty two XC supplied by the Dalmuir Works of William Beardmore & Co. Ltd. 26 were for the North Western Ry and the remainder for the East Indian Ry. Leading dimensions included 23 x 28in cylinders; 12in diameter piston valves; 6ft 2in coupled wheels; 2429ft2 total heating surface plus 636ft2 superheat and 51ft2 grate area, but only 180 psi boiler pressure. Built under supervision of Rendel, Palmer & Tritton consulting engineers.
Heavy oil locomotive for plantation service. 293-5. illustration
Avonside Engine Co. which text states was of "articulated" type, but looks like double bogie with external coupling rods and Gardner six-cylinder engine with the transmission incorporating parts manufactured by David Brown & Co. and by Bostock & Bramley. Rubber shock absorbers fitted to dead buffer drawgear.
New passenger locomotives, Canadian Pacific Ry. 295. illustration
New type of 4-6-4 passenger engine, shown in the accompanying photographt of No. 2803. The leading dimensions are:- Cylinders 22 in. diameter by 30 in. stroke, coupled wheels 6 ft. 3 in. diameter. The boiler, which carries a working pressure of 275 psi., had an inside diameter of 6 ft. 6½ in., and contained 62 tubes of 2¼ in. dia. and 171 of 3½ in. dia., 18 ft. 3 in. in length. The firebox was 10 ft. 11 in. in length by 7 ft. 47/8in. wide. Engine wheelbase was 39 ft. 6 in., and of the coupled wheels 13 ft. 2 in.; the wheelbase of engine and tender was 80 ft. 6¼ in. The evaporative heating surface is as follows :-Tubes 663 ft2.; flues 2,845 ft2..; firebox 288 ft2.; arch tubes 38 ft2.. Total 3,834 ft2.. Superheating surface 1,640 ft2.. Grate area 80.8 ft2.. The tender carried 12,000 Imp. gallons of water and about 18 long tons of coal; loaded, it weighed 130 tons. The maximum tractive effort is 45,300 lb. and the factor of adhesion 4.06. These engines were constructed at the Montreal Locomotive Works of the American Locomotive Co.
Washtng locomotives. 295
An automatic locomotive washing machine had been in successful operation for some time at the Wilkes-Barre depot of the Delaware and Hudson RR The machine is electrically operated and consists of two units of three 2-in. iron pipes fitted with nozzles, arranged on either side of the track. The units are mounted on rolIer bearings for swinging into position. Hot water and solution are sprayed automatically as the engine travels between the washing units. The operation takes about thirty seconds, and was said to be satisfactory.
London & North Eastern Rv. 295
No. 2811 Raynham Hall, was the latest three-cylinder 4-6-0 completed at Darlington for the Great Eastern section. No. 2810 is Honingham Hall, and not as given in our last issue. Nos. 2767-8 and 9 complete the order for "1(3" class, 2-6-0 engines. Owing to trade slackness the order for a further series of 4-4-0 Shire class engines has been cancelled.
Three-cylinder 2-8-2 tank locomotive, Eastern Ry. of France at the Liége Exhibition. 296-7. illustration, 2 diagrams (including side elevation)
No. 141.701 build at the Epernay Works (WN 905/1930).
The Charing Cross (London) Terminus probem. 297
Advocated turning Waterloo into a through station and suggested that the City of Philadelphia had greatly eased traffic by making Broad Street an underground station
Rolling stock for the Belgian Vicinal Rys. at the Liége Exhibition. 298-300. 5 illustrations, diagram (side & front elevations & plan)
2882 miles of metre gauge railways and tramways. Exhibits included an electric motor coach and trailer fitted with the Pieper brking system which used oil under pressure. First and second cl;ass accommodation was provided. There was also a petrol auto rail car or railbus. There was an extraordinary looking 0-6-0+0-6-0 Beyer Garratt tramway locomotive fitted within a tramway body built by Société St. Leonard to haul heavy freight trains between Glons and the Eysden Canal and in contrast a modern Diesel-Deutz diesel locomotive. Tests were being made with trolleybuses
L. & N.E.R. closures. 300.
From 22 September passenger services withdrawn from: Bourne to Sleaford; Downham and Stoke Ferry, Wakefield and Barnsley, and Somersham and Ramsey.
E.A. Phillipson. Steam locomotivde design: data and formulae. Chapter V. The boiler. 301-4.
Drop grates, smokebox tube plates, small tubes and large tubes, including table of proportions
Special rail wagons—Northern Ry. of France. 304-5. illustration
Supplied by Compagnie Fives-Lille to convey 24m long and weighing 46kg per metre and incorporating machinery to unload rail at point of installation.
A Shay locomotive in the Midlands. 305-6. illustration
Supplied by Lima Locomotive Works in Ohio "about thirty years before" to Alfred Hickman of the Staffordshire Steel and Ingot Ironworks of Bilston. Since withdrawn.
Locomotive with Beardmore Caprotti valve gear Great Southern Rys. 306-7. illiustration, diagram
Morton rebuilds of Nos. 401 and 406, former Watson 4-cylinder locomotives with two cylinders activated by Caprotti valve gear. There performance between Kingsbridge and Kildare and between Kildare and Maryborough is noted: on the latter stretch the 21 miles were covered in 22 minutes 25 seconds and a speed of 75 mile/h was attained
First-class saloon coaches, Great Western Ry. 308. 3 illustrations
Two vehicles constructed at Swindon, to C.B. Collett design. Each contained two saloons: one saetiung fourteen for dining and another acting as a "drawing room" furnished with two settees and writing table with an appropriate chair. There was also a first class compartment seating six. In the centre of the vehicle there was a guard's compartment and a kitchen with pantry.
[LNER staff promotions]. 308
S.L. Baister, locomotive works manager, Gateshead to be works manager at Stratford in succession to T.O. Mein. G. Caster former assistant works manager Stratford to Gateshead in succession to Baister.
Gerald W. Spink. Bavarian "Pacifics" on Rhineland expresses. 309. 2 illustrations
Locomotive performance by Maffei Pacific constructed in 1928 between Cologne and Emmerich.
D.S. Purdom. The Argentine State Railways and their rolling stock. 310-13. 11 illustrations, map.
Argentine railway news as appeared in the UK Press usually refered to one or other of the large British-owned systems in that country, and it was perhaps not generally realised that there was a very considerable mileage of State-owned lines of four different gauges. The present article does but briefly mention three of those lines, those in the province of Entre Rios, 4 ft. 8t in. gauge, and the Patagonian 5 ft. 6 in. and 2 ft. 6 in. gauge lines. They were as yet only pioneer railways with very little traffic, and serve no towns of importance. The largest and most important system is that known as the Central North Argentine Ry., which comprises some 3,500 miles of metre gauge track and which, besides being the only means of access to the famous Cordoba hill resorts and the chief Northern cities, forms an important link in the international route from Buenos Aires to Bolivia and Peru. On no section, however, is there much density of traffic, the line being single except for some short lengths of double track near the larger stations
The chief administrative offices are in Buenos Aires, far removed from the nearest point on the line itself. These offices, however, were soon to be removed to the port of Santa Fe, the Southern terminus and logical headquarters.
From Santa Fe two long lines radiate, one due West to Cruz del Eje (300 miles) and one North-west to Tucuman (480 miles). The former traverses typical flat wheat country and is of little interest scenically. From Cruz del Eje the Cordoba hills line ninety miles long, climbs over the sierras to the city of Cordoba, climbing to over 3,000 ft. and then descending to some 200· ft. above sea level, and passing through some of the most favoured Summer resorts in the Republic. On this line the scenery is very fine, and is seen to great advantage from the Pullman observation cars that are run on the principal trains in the season. Also from Cruz del Eje lines radiate to the cities of San Juan, La Rioja and Catamarca, all further West, some of the lines penetrating into the foothills of the Andes. The country served is, however, generally speaking, arid and unproductive :agriculturally.
The line from Santa Fe to Tucuman has to traverse what is practically a desert in the province of Santiago del Estero. Owing to the scarcity of water an experimental Ljungstrom turbine locomotive has been placed in service and is understood to be giving satisfactory results. On approaching Tucuman the country becomes very fertile. Sugar-cane is grown to a great extent, and there are many sugar mills which produce most of the sugar used in the country. Tobacco, peanuts, etc., are also grown in considerable quantities.
From Tucuman the main line runs due North 390 miles to La Quiaca, on the Bolivian frontier, this forming the previously mentioned link in the international route. Passengers from Buenos Aires for stations North of Tucuman can make the 700-mile journey to the latter city by either the broad gauge Central Argentine Ry, or the metre gauge Central Cordoba Ry. The former has the shorter and quicker route, the best trains taking about 25 hours. For the convenience of through passengers the North-bound trains on the State Ry. leave from one or other of the stations of the connecting companies just referred to.
Proceeding North from Tucuman on the State line the train almost immediately begins to climb, as Tucuman itself is only 1,370 ft. above sea level, while the line rises to 12,000 ft. before reaching La Quiaca. To one accustomed to travelling in Southern Argentina, with its fiat, monotonous landscapes, the change to the tree-covered foothills is indeed a welcome one. This kind of scenery, varied with glimpses of wide rivers and patches of cultivation, make the 180-mile run to Guemes Junction full of interest. At this point, the principal day trains diverge from the main North line and run West to the city of Salta, capital of the province of that name. The journey from Tucuman to Salta takes ten hours, and on this service also are run most comfortable Pullman observation cars. It may be remarked here that the sleeping and dining car accommodation and service on the State Rys. are on a very high level. From Salta there is in construction a new line which is of such exceptional character that it merits a somewhat more detailed description than has been given of other parts of the system. This line is intended eventually to reach the Chilian frontier at Socompa, whence the Chilian Government propose to build a line to Augusta Victoria, already reached by rail from Antofagasta, on the Pacific Ocean. Such a line, economically worked and able to carry a heavy traffic, would be of great benefit to the fertile Argentine provinces of Salta and Jujuy, providing an additional outlet for their produce, but actually the physical difficulties to be overcome by the new line are so enormous that it is difficult to see how any great volume of traffic can ever be carried over it. The distance actually opened, when visited by the writer, from Salta to Puerta Tastil, is only sixty miles, but the line rises from 3,500 to 8,500 feet above sea level in that distance.
The bed of the river Toro is followed most of the way, the line being mostly on a high ledge cut out of solid rock in some places and supported by built-up buttresses in others. At two points, altitude is gained by means of zig-zags, where the engine alternately pulls and pushes the train over short distances up very steep grades. On the occasion when the writer travelled over the line one of the latest Baldwin 4-6-2 engines appeared to be having all its work cut out to deal with a train of only five cars. Puerta Tastil station is at the Eastern edge of the Andean plateau known as the territory of Los Andes. In this neighbourhood, amid barren mountain peaks richly and diversely coloured by the different mineral deposits, the scenery more than justifies the long journey necessary to see it. Further on, where the line will one day pass, is a fair-sized settlement called San Antonio de los Cobres, capital of the territory. As the name implies, copper is here found, and mining is carried on to some extent, but the industry is unlikely to expand until the transport difficulty has been overcome.
At present, only one passenger train is run over the completely opened section each week between Salta and Puerta Tastil. Leaving the former city at 6-45 a.m, on Sundays, railhead is reached at 11-05 a.m. The train remains there till 2-45 p.m., when it leaves again for Salta, arriving back at 6-38 p.m. One of the latest 4-6-2 engines is always used, and in addition to the usual crew, a locomotive inspector travels on the footplate and a brake examiner on the train, precautions necessary owing to the dangerous nature of the line where excessive speeds or faulty brake gear would have disastrous effects. One can safely say that no private company would ever have built this line as a revenue-producing concern, but undoubtedly the State Rys, have in this case, as in various other cases in Argentina, opened up communications with places that would otherwise never have had them. As a work of engineering and a picturesque line it is worth while going a long way to see.
Returning now to consider the main North line from Guemes Junction to La Quiaca, the first important station is Jujuy, also a provincial capital. Immediately after leaving here the ascent that eventually reaches the Bolivian tableland is commenced. Fourteen miles on, at Leon, a short stretch of line is worked on the "Abt." rack system. The trains are here hauled by special large tank engines. From the head of the bank the climb continues, though more gradually, until at Tres Cruces the great height of 12,000 feet above sea level is reached. From this point to La Quiaca there is a slight descent to 11,200 feet. La Quiaca itself is only a few isolated houses, customs sheds, etc., in an absolutely barren wilderness, and is not a place where one would care to stay for long. Connected by rail is the Bolivian station of Villazon, of the same type, whence the metre gauge track now runs right through to La Paz, the capital of Bolivia, and beyond that to the shores of Lake Titicaca, in Peru.
The main workshops of the Central North system are at Tafi Viejo, about ten miles from Tucuman. These are modern, well equipped shops, very well laid out, with a capacity for sixteen to twenty locomotives for general repairs per month, and employ about 2,000 men. There are also subsidiary shops at Santa Fe and Cruz del Eje. The locomotive stock must be about the most varied collection in the Argentine. British, German, and North American builders have all contributed their share, each with its distinctive characteristics. The fuel used is chiefly wood, with petroleum on the larger main line engines. Wood-burning engines usually carry a crew of three, the extra man passing the fuel from the tender to the footplate.
Main line duties of primary importance, both passenger and goods, are undertaken by Baldwin 4-6-2, 4-8-2 and 2-10-2 engines of modern design and great power for the metre gauge. There is a numerous class of 2-8-2 tender engines for goods traffic. These were built, some in Germany and some by the North British Locomotive Co., of Glasgow. The latter company have also built various smaller and older classes of 4-4-0, 4-6-0 and 2-8-0 wheel arrangements, also a series of heavy 2-8-4 tanks used on local services around Cordoba. A somewhat similar class of 2-8-4 tanks was built by Borsig, of Berlin, in 1912. A very neat class of 4-6-2 tender engines built by the American Locomotive Co. is to be seen on secondary main line trains, and in the more remote districts an old class of 4-6-0's by the same makers is still at work.
There is no doubt that on the rough tracks generally met with, the American designs with bar framing and well-compensated spring gear give the best results. These also generally have wide fireboxes, most suitable for burning the wood fuel. Most of the modern engines have electric headlights and electric lights for the cab fittings.
Goods as well as passenger vehicles have the automatic brake fittings. The passenger stock is quite up-to-date and well maintained. First and second- class accommodation, as on all Argentine railways, is provided. An ample service of dining and sleeping cars is provided on practically all main line trains, and there are also the special Pullman observation car workings already referred to. The dining cars usually have separate kitchen cars and the sleeping compartments are of either the single or double berth type. The State Rys. have for years been run at a loss, but things appear to be somewhat better now, and certainly the services are maintained fairly efficiently. On several sections floods periodically cause great damage and dislocation of the services.
Even in Buenos Aires the Northern lines of the State Rys. are little known to European residents and visitors, .which is a pity, for a journey over the lines just described is among the most interesting that can be taken in the country, and is certainly a most welcome variation from the better known routes in Central and Southern Argentina. Supplementary to the above account of the metre gauge section we may add a few notes on the other divisions.
The 5 ft. 6 in. gauge lines of the Argentine Government started in 1883 with the construction of the Andine Ry. from Villa Mercedes, in the province of San Luis, north to Villa Dolores, west to Mendoza and east to Rio Cuarto. The Mendoza section was handed over to a British company in 1891, as the Argentine Great Western Ry. The remainder was operated as a Government line until 1909 when it was sold in three portions to the Buenos Aires and Pacific, Argentine Great Western and Central Argentine Rys., the proceeds and most of the rolling stock being used in the construction and operation of the broad gauge lines in Patagonia. These will shortly be linked up to Buenos Aires by a junction with the Great Southern Ry. at Viedma, and will open up the district of Lake Nahuel Huapi, known as the Switzerland of the Argentine. The 4 ft. 8½ in. gauge lines are of recent origin, having been taken over from the Government of Entre Rios province, and the 2 ft. 6 in. gauge section consists of a. series of light railways radiating from the Patagonian system of broad gauge lines.llustrations include Ljungstrom turbine condensing locomotive
London, Midland & Scottish Ry, (L. & N.W. Section). 313
New 2-6-0 mixed traffic engines turned out at Crewe were Nos. 13196-201. They had been allocated to the Midland division, but at present were being broken in from Crewe South shed. The new Derby-built Royal Scot class locomotives were being given. regimental names, but only one or two have so far received them, e.g., No. 6155 The Lancer and No. 6157 The Royal Artilleryman. The series is bemg run m from Rugby shed. No. 6159 is the latest delivered, and Nos. 6155-6 have been transferred to the Northern division. A new 100-h.p. Sentinel shunting locomotive, numbered 7160, was stationed at Salop (L. &N.W.). Two recent additions to G1 class (superheater) were Nos. 9015 and 9061, both previously D class. As before, they were fitted with ordinary round-topped boilers, but the steam brake was replaced by the vacuum brake with increased power. Including the above, there were now 397 G1 class engines in service. As a further twenty 0-8-0 standard freight engines would shortly be put in hand at Crewe, a further renumbering of engines between Nos. 9600-19 had taken place. Those concerned were G1 class Nos. 9600, 9604, 9607, 9609, 9610, 9612, 9613, 9615, renumbered 8892-9; and 2-8-0 MM class Nos. 9616-9, renumbered 9455-9. Four additional Claughton class locomotives, making eighteen in all, had been transferred to the Midland division, viz., Nos. 5905, 5912, 5942, and 5976. Experiment class No. 5488 and Prince of Wales class No. 5735, had the cabs altered to suit the Midland loading gauge. Two of the ex N.L. Ry. 0-6-0 goods tank engines had been cut up at Bow, viz., Nos. 7504 and 7524. Other withdrawals included Experiment class No. 5485 and ex N.S. Ry. D class 0-6-0T No. 1550.
Diesel-electric locomotives Indian State Rys. 314-17. 4 illustrations.
General Electric Co. had completed two lcomotives for the 5ft 6in gauge North Western Railway in an attempt to counter road transport competition. They were thus intrended to haul light trains at high speeds (50-55 mile/h). The diesel enginesz were supplied by William Beardmore & Co. Ltd. and had sis cylinders.
The Woolmer Instructional Military Ry. and the Railway Training Centre, Royal Engineers. 317-20. 5 illustrations
See also p. 279 et seq. A further locomotive was a Webb 2-4-2T No. 6613 (formerly LNWR No. 658 (Crewe WN 3160/1891). This became Earl Haig.. There were three steam cranes:: an American brownhoist obtainedd from the Lidgerwood Manufacturing Co. of New York. It was mounted on two four-wheel typical American diamond bogies. A second crane is of the four wheel type used in docks and supplied by J.H. Wilson of Birkenhead in 1918 and a Cowans, Sheldon 65-ton crane WN 3828 repatriuated from the Anatolian Ry. in 1923. An ambulance train based on former North London Railway four-wheel coaches was intended for the Salonica Campaign, but the need ceased before the vehicles could be shipped. It was briefly used as a demobilisation train between Cologne and Calais and after standimg at Watford High Street for some months ended up at Longmoor where most were scrapped. There is also information on the Railway Training Centre and pictures of bridge builiding on Cranmer Pond. The Commandant, Lieut Colonel E. Woodhouse is acknowledged
T.H. Shields. Indicator diagrams. 321-2. 6 diagrams
Began page 286
David L. Smith. Difficulties of footplate work. 322-3
The difficulties which beset footplatemen in the carrying out of their duties are many, and have 110t, in the past, been fully realised, either by railwaymen as a whole, or even by those responsible for the designing of the engines. Of recent years, however, there has been a growing tendency to appre- ciate these difficulties, and two outstanding movements have been made towards their amelioration. One is the provision of means to deflect exhaust steam from the cab windows, and the other is the standardising of the driver's position on the left-hand side of the footplate.
Of the necessity for the first-named there can be no doubt whatsoever. No one who has not travelled upon the footplate of a short-funnelled, high-boilered engine steaming light can imagine the baffimg curtain that the exhaust steam creates before the windows. Moreover, this nuisance is at its worst on foggy nights when visibility is already bad, and any device for its abolition would be heartily welcomed by all engmemen.
The position of the driver on the footplate is a more debatable question. Three of the great British railways now concur in the adoption of the left-hand drive, but no doubt the men of the Great Western are perfectly satisfied with their right-hand position. It is not just the simple matter some people imagine to change from one to the other. The driver has, by years of observation, accumulated a vast number of landmarks for night and fog working on his own side of the line, and his transfer to the other side of the footplate leaves him without many a useful guide. But this is only temporarily, and surely it is only logical that we should place our drivers on the same side as we place our signals and platforms. Firemen seem to have little difficulty in adapting themselves to firing with the opposite hand.
Now both these movements have had to do with signal observation, and that in itself is a subject worth considering for a few moments. Many a person thinks of the signal being there and the driver there, and all he's got to do is to look at it. Let such a person go some night to a distant signal in his neighbourhood, then go out from it for about one-third of a mile, and from that distance he will realise that a distant signal, even with a lamp in perfect order and spectacle glasses clean, is no Eddystone Light—and perfect lamps and clean glasses are by no means universal. Further, let him imagine that he is observing that signal, not from the stable ground, but from the rocking footplate of an engine going sixty, seventy, eighty miles an hour; that it is probably blinding rain, or hail or sleet, and he will begin to realise that looking out for signals is by no means as simple as he had imagined. Further, let him remember that if the rain is blinding him as he looks past the side of the cab, these are the very conditions in which he cannot see through the window, and still further, that the stormier the night the greater the chance of a signal lamp having been blown out altogether! And "light out" indicators have never been heard of on some sections!
Again, approach a busy junction by day; look at its lay-out and its signals. With a little thought even a novice can get general directions, can see each road and its allotted signal. But approach the same junction by night. The rails are invisible. All we see in front of us is a chaotic pattern of red, orange, green, and white lights—main-line signals, branch-line signals, distants, homes, back-lights, ground discs, all mixed up in a background of station lights, yard lights, street lights, lit windows, illuminated signs. If there should be a sharp curve, confusion is worse confounded, for signals assume strange positions that seem to have nothing to do with the railway at all. Imagine approaching all this at seventy miles an hour on a dirty night. It takes keen observation, and anything that helps that observation is a blessing indeed.
In this connection it is to be noted that some rail- ways are doing away with the "danger" indication on ground discs, either by showing no light in the danger position, or by the substitution of a plain or orange spectacle for the red. This practice has everything to commend it from the express driver's point of view. Unnecessary danger indications are merely confusing. Three ground discs may sometimes assume positions like the three tail lights of a train on the main line, and the driver learns to disregard this until the fatal night when the train really is there.
Equally welcome with this modification of ground discs is the substitution of orange for red in distant signal spectacles. This is a very real help, especially in those days when so many drivers are "learning" long stretches of "new" road.
While on the subject of distant signals, a word on that vexed question of "fixed distants," from the driver's point of view.
This is the modern practice of fixing distant signals at danger, in all locations where a permanent reduction of speed is necessary, such as a junction, a crossing loop, a permissive-block area, etc. Technically, the practice is correct. Psychologically it is a very grave mistake. The function of a distant signal is to give warning of the position of the stop signals in its area, and any driver who runs a train, at all fast-booked is entitled to this warning. The fixed distant gives no such indication, and though we may have ninety-nine conscientious drivers who will always have their train under control ready for an adverse home-signal, we simply cannot ignore the reckless hundredth who is taking chances; and whose interpretation of speed-reductions is a liberal one. There will be a smash some day with a fixed distant. No one will then be to blame but the driver, but there will be a smash all the same.
From the general question of signal observation we pass to the facilities provided for this in the modern locomotive cab, and here it is possible to record a very marked improvement. A small feature, but of very great value, appears particularly in standard L.M.S. cabs, that of preventing the boiler from projecting into the cab, and thus enabling the driver to get close up to his look-out window. In many former engines, the window was in a sort of tunnel between the projecting boiler and the cab side, perhaps eighteen inches from the driver's face. During darkness such a window was excellent for a mirror, but as a means for signal observance it had very great drawbacks.
Window wipers are of too limited· application in this country to deliver any verdict upon them as yet, but the idea is an excellent one if only an arrangement can be devised to satisfactorily meet the rough requirements of railway service.
Personal.. 323
Robert H. Whitelegg recently resigned from the position of general manager of Beyer, Peacock and Co. Limited, of Gorton Foundry, Manchester. Prior to taking up office at Gorton Foundry on 1 March 1923, Whitelegg was mechanical engineer (Kilmarnock) L.M. & S, Ry., having previously been chief mechanical engineer of the former Glasgow & South Western Ry.
He received his early training on the London, Tilbury and Southend Ry., and afterwards had varied experience at the works of the Metropolitan Railway Carriage & Wagon Co., Birmingham, and Nasmyth, Wilson & Co., Ltd., Manchester, for whom he went to Spain on the erection of new locomotives.
In 1900, he was appointed assistant locomotive superintendent of the London, Tilbury and Southend Ry., and in 1910 he succeeded his father, the late Thomas Whitelegg, as chief of the department, and continued to hold this position until 1913, when in consequence of the absorption of the line by the Midland Railway, he resigned. In 1914, he joined a firm of agricultural engineers in Northampton as managing director, and in the following year took up the position of consulting engineer in London for the Canadian Locomotive Company, who were then supplying locomotives to the Overseas Forces in France. In 1917, at the invitation of the Deputy Controller of Merchant Shipbuilding, he joined the Admiralty, and was chiefly engaged in the standardisation of shipyard machinery and inspection of shipbuilding material in connection with the construction of standard ships.
In July, 1918, Whitelegg was the successful candidate for the position of chief mechanical engineer of the Glasgow and South Western Ry., and during his regime was responsible for many improvements in the rolling stock, particularly with regard to the standardisation of locomotives and boilers, ·and. the modernising of Kilmamock Locomotive Works and the Barassie Carriage and Wagon Works. He took an active part.' in the formation of the, Scottish centre of the Institution of Locomotive Engineers.i and was its first chairman, and for the- session 1922-1923 was president in London. He has recently returned from a tour of the railways and engineering works in the U.S.A. and Canada, and has entered into partnership with J.D. Rogers, formerly assistant superintendent of motive power, Virginian Railway, Captain of Engineers, US.A. Army Siberian Railway Service, on the staff of Director General of Military Railways. Rogers, was, until recently, manager for the Baldwin Locomotive Works. in South Africa, India and London. ,
The firm will be known as Whitelegg & Rogers, with offices. at Grand Buildings, Trafalgar Square, London, W.C., and just recently have been appointed London representatives of the Locomotive Firebox Co. of Chicago, U.S.A., makers of the well-known Nicholson thermic syphon for locomotives.
Great Southern Rys of Ireland. 323.
Paragraph: No. 389 (Woolwich 2-6-0) fitted with Dabeg pump. No. 359 (Woolwich 2-6-0) fitted with 6ft coupled wheels. 4-4-0 No. 305 also fitted with 6ft coupled wheels.
Correspondence. 323
Drolshammer Air Brake. C. A. Branston
Re description of the Drolshammer- air brake in issue of March Issue and the notes thereon in. July number, may I make the following observations :-
The "eu:pty and load" arrangement cannot, in practice, be quite as Simple as shown In the illustrations' an additional, auxiliary reservoir ("load reservoir") will be required which would be' cut in and out with the load 'brake cylinder. If this is not 'provided, the pressure of equalisation between brake cylinder and auxiliary reservoir (which determines. the maximum force applicable- to the wheels unless safety valves are fitted to the brake cylinders) will beeither too low when the load cylinder, is cut in, .or too high when this is. cut out.
That brake cylinder pressure is independent of piston, travel can be true only for brake pipe reductions well short of "full service." In. the case of the latter and in all emergency applications, i.e., in all brake applications calling. for equalisation between auxiliary reservoir and brake cylinder, piston travel must nec.essarily affect brake. cylinder pressure, owing to the limited size of the auxiliary reservoir;
I think the. following printer's errors' occur :-
Page 91,lin 4: 35 should' read 31
Page 91, line 15: 11 should read 13.
In conclusion, may I, without posing as a purist, appeal to. writers on air brake subjects, as well as to manufacturers, to adhere to some standard connection as to nomenclature.
To speak of "train' pipe" where "brake pipe" is intended: is ambiguous. Thus the automatic air brake with exhaust control as used in Hungary has a release pipe as well as a. brake pipe. All passenger equipment in America has a: signal pipe in addition to a brake pipe. All multiple unit electric trains have- a main reservoir pipe and a brake pipe, The combined automatic and straight air brake as used in France has a straight air pipe as well as an automatic brake' pipe. ' .
Then again: "Quick action chamber" for "accelerator chamber." Though the "quick action" feature from its: introduction, forty-three years ago, has always included' rapid transmission of the brake pipe reduction along the' train, the "accelerator" feature by means of a chamber (only' to be found in European brake design) does not in any way promote a steep brake pressure diagram.
The G.W. Ry. rebuilt four-cylinder locomotive, North Star. F.W. Brewer. 324
The writer of the article on this engine, in the August issue, p. 274, has fallen into the rather common error of regarding the North Star as being the first of the G.W. Ry. four-cylinder 4-6-0s.
He states: "As constructed in 1906, and numbered 40, the Atlantic formation was adopted. . . . . the trailing wheels being carried by external frames; but within a short time an additional pair of coupled wheels replaced the trailing axle, and in this form was the forerunner of the very numerous four-cylinder locomotives which have, from time to time, in various series, maintained the principal services on the G.W. Ry, to the present day." ,
The last porton of this paragraph is not strictly accurate. The italics are mine. The North Star was completed in April, 1906, and remained a 4-4-2 until December, 1909, when It was converted to a six-coupled engine. Consequently, it ran for the greater part of three years as an Atlantic. Meanwhile, the four-cylinder 4-6-0 type had, in fact, been decided upon, and the first engine of that type to be built at Swindon was No. 4001 Dog Star, which was turned out in 1907. While, therefore, No. 4000 North Star (formerly No. 40) was certainly the first of the G.W. Ry. four-cvlinder simples, it cannot correctly be said to have been, in the six-coupled form, the forerunner of the Churchward multi-cylinder 4-6-0s, as "something like thirty engines of that description had been built, if not put into service, before No. 4000 became one of the same class, since known as "Stars."
It was in November, 1929, that the North Star was reconstructed as a "Castle," the old type of valve-gear being then removed.
It is quite probable, of course, that Churchward realised, from the running of the engine as a 4-4-2, that better results would be obtained with an additional pair of coupled wheels, but that fact would not make the North Star the actual pioneer of the six-coupled engines of the four-cylinder variety. August 16, 1930.
Reviews. 324
Pembrokeshire and South West Wales. A.G. Bradley. London: Great Western Ry. Co., Paddington Station. 324
This addition to the holiday publications of the Great Western Ry. is produced in their usual artistic style, and they are to be congratulate cl on having secured the services of no less distinguished a topographical writer than A.G. Bradley. Pembrokeshireis a favourite subject of his, and' the interesting descriptions and beautiful photogravure plates should induce' more travellers to visit a district whichprovides so much charm and interest. Starting at Carrnarthen andproceeding by way of Whitland to Tenby, Manorbier Castle and Pembroke, across the water to Neyland and on to Haverfordwest, with a tour by .road to the village city of St. Davids and its Cathedral, still sixteen miles from a railway, makes a beautiful trip. We cannot attempt serious mention of the details given, but may say that the varied attractions of North Pembrokeshire; including Fishguard, right up to Cardigan and .the valley of the Teify all find a place; and further, that the rail facilities have lately been augmented by the Western Welsh motor bus services which co-operate. with the G:W. Ry. in this district. .

Trade notes & publications. 324
Armstrong-Sulzer Diesel-Electric Rail Traction. 324
A handsome booklet of 24 pages issued by Sir W. G. Armstrong, Whitworth & Co. Ltd., as a souvenir of the Summer Meeting of the Institution of Locomotive Engineers in Switzerland, a record of which appeared in our issue of July 15. This brochure, describes and illustrates the Armstrong-Sulzer Diesel-electric locomotives, rail-cars, and multiple unit trains. Detailed views of the engines and vehicles are given, and in several cases particulars of the lines worked over and the operating conditions required. This publication should be of considerable interest to everyone interested in the present-day problems of rail-transport, and particularly of those who were able to attendthe meeting in Switzerland referred to.
Bengal-Nagpur Ry. 324
Referring to the announcement of the order for cylinders for the Bengal-Nagpur Ry. in our last issue, The Associated Locomotive Equipment Ltd. inform us that this order was placed with them by the railway company and sub-let to the North British Locomotive Co. Ltd. The valve gear equipment consists of nine sets of cylinders complete with the R.c.gear, and four sets complete with O.c. gear; both of their latest design, See also page 273.
Metropolitan-Vickers Electrical Co., Ltd., of Trafford Park, Manchester. 324
Notify that they have opened new offices in Manchester at Ship Canal House, King Street, Manchester, and new depots for the sale of their "Cosmos" lamps at 3 Victoria Bridge, Manchester, and 53 Aire Street, Leeds. At Leeds the general engineering business, however, will continue to be dealt with at Permanent House,
Vickers, Ltd. 324
Announced that Col. J.B. Neilson, C.M.G .. D.S.a., C.A., had been appointed director and deputy-chairman of the company in place of the late G.G. Sims, C.S.I., C.I.E. We are informed that although Col. Neilson retains his appointment as deputy-chairman of Baldwins, Ltd. this does not imply there is any connection or working agreement between the companies.
Number 458 (October 1930)
Three-cylinder 2-6-2 type tank engines, L. & N.E. Ry. 325-6. illustration, diagram (side & front elevations)
Gresley V1 class built at Doncaster Works. No. 2900 illustrated
New Beyer-Garratt locomotives, London, Midland & Scottish Railway. 330. illustration
No. 4973 illustrated. Built by Beyer, Peacock & Co. Ltd. 25 locomotives fitted with Parry tube cleaners and 5 with Clyde soot blowers.
Centenary celebrations of the Liverpool & Manchester Railway. 331-4. 4 illustrations
Distinguished visitors included Major C.R. Attlee, MP, better known as Clement Attlee, the Lrd Mayors of Manchester and of Liverpool and the Earl of Carwford and Balcarres and the Eral of Derby. The historic locomotive Lion hauled passengers in replica first and third class passengers on a circular track (illustrated). The railway exhibits are listed.
Institution of Locomotive Engineers (London). 334
Presidential Address by H. Kelway-bamber given on 24 September at Denison House Westminster see Journal Institutionn of Locomotive Engineers, 1930, 20, 681..
E.A. Phillipson. Steam locomotivde design: data and formulae. Chapter V. The boiler. 335-7. diagram
Tube layouts: horizontal diamond, vertical diamond and marine spacing. Boiler stays: direct, diagonal (palm) and girder; also firebox side stays.
120-ton crocodile wagon, G.W. Ry. 338-9. 3 illustrations
Built at Swindon under C.B. Collett to meet the requireements of the Central Electricity Board and Electrical Transformer Manufacturers. Wagon had both straaight girder beams and well beams.
Instistute of Transport. 339.
Announcement of 1931 Continental tour to Italy.
David L. Smith. Difficulties of footplate work. 339-40.
Positioning and selection of regulators: both the fore-and-aft (or pull-out) and quadrant types are considered. Duplication of brake handle on both sides of the footplate. Power reverse was very helpful for shunting, for which screw reverse was unsuitable. Boiler water gauge protectors and extension handles to cocks to enable them to be closed in event of failure (only retained on GWR).
Locomotive Foundryman. Casting locomotive (superheater) cylinders. 341-4. 5 illustrations, diagram.
Sand-slingers manufactured by Foundry Plant and Machinery Ltd., Glasgow which assisted loading the mould with casting sand and the position of the cores. Casting is also considered. The technique led to a pearlite structure in the cast iron.
Ellis, C. Hamilton. Small Drummond tank engines of the N.B. Ry. 344-5.
4-4-0T illustrated.
T.R. Perkins. The Bishop's Castle Ry. 345-8. 3 illustrations
Part 2 page 369
F.W. Brewer. Historical notes on the counterbalancing of British locomotives. 356-7.
Gerald W. Spink. "Trains Transatlantiques" on the Paris–Cherbourg route". 357-8.
Boat trains run in association with arrivals and departu res of Trans-Atlantic liners: 4-6-2 type about to be replaced by 4-8-2.
Belgian National Rys. 358
The first of three Sentinel-Cammell steam rail-cars left the Nottingham Works of Cammell, Laird & Co. Ltd., on Se pt 20, and travelled under its own power over the L. & N.E. Ry. to Harwich, where it was run straight on to the deck of the Harwich-Zeebrugge Train Ferry for transportation. Delivery of the other two took place on Sept. 27. At Zeebrugge they were handed over to the Belgian National Rys., ready for service.
London, Midland & Scottish Ry. (L. & N.W. Section). 358
Further 2-6-0 mixed traffic engines recently completed at Crewe comprise Nos. 13202-4 for the Midland Division, and Nos. 13205-7 for the Northern division. No. 6162 is the latest "Royal Scot" class locomotive to be delivered from the Derby works. In addition to those mentioned on page 313 of the September Locomotive, No. 6150 is named The Life Guardsman, No. 6151 The Royal Horse Guardsman, No. 6152 The King's Dragoon Guardsman, No. 6153 The Royal Dragoon, No. 6154 The Hussar, No. 6156 The South Wales Borderer, No. 6161 The King's Own, whilst No. 6168 will be The Boy Scout and No. 6169 The Girl Guide.
Derby-built 2-6-2 type passenger tank engines Nos. 15512-4 have been transferred to the Central division (L. & Y. section). Claughton class 4-6-0 No. 5933 (Northern loading gauge) was allocated to the Midland division.
No. 9028 had been converted from D class to G1 class (superheater). Previously fitted with the steam brake, it was provided with the vacuum brake, but retained the former type of boiler with round-topped firebox.
Recent withdrawals included the following:-4-4-0 Renown class, No. 5141 Camperdown: 0-8-0 Cl class, No. 8994; ex-N.S.Ry. 0-4-4T class M, No. 1435; 0-6-0 special tank, No. 7235. 4-6-0 19 in. goods class Nos. 8730 and 8840 had been altered from steam brake to vacuum brake, with increased power.
[Sir W. G. Armstrong, Whitworth & Co. Ltd., Newcastle-on-Tyne]' 358
Order had been placed by the Buenos Aires Great Southern Ry., for three Diesel-electric locomotives.
Sligo, Leitrim & Northern Counties Ry. 358
The 0-6-4 tank locomotive Fermanagh was at the Dundalk Works of the G.N. Ry. (I), undergoing heavy repairs.
Great Western Ry. 358
Engines recently completed at Swindon Works included the following :-2-8-0 side tanks Nos. 5275 to 5283, 4-6-0 four-cylinder express engines Nos. 6026 King John, 6027 King Richard I, 6028 King Henry II, 6029 King Stephen. For rail motor working 0-6-0 tank engine No. 2080 has been rebuilt with larger wheels and renumbered 5400. New six-coupled pannier tanks Nos. 6715 to 6720 had been delivered by Bagnall, No. 7724 by Kerr, Stuart & Co. and Nos. 6735 to 6739 by the Yorkshire Engine Co. The two front-coupled locomotives Nos. 3 and 4, of the Corris Ry., hadbeen taken over and allocated Nos. 3 and 4 in the G.W. Ry list.
Southern Ry. 358
No. E447, 4-6-0, had been rebuilt at Eastleigh with the raised footplate framing. Tank engines Nos. E45, 56, 109, and 128, have been fitted for rail motor working. No. E752, 4-6-0, had been supplied with cylinders 21 in. dia. No. E546 had been scrapped.
Correspondence, 358-9
"Highland Enqines and their Work." K.R.M. Cameron. 358-9
See review page 287. In connection with the above book, I trust you will permit me to make a few corrections and observations. I may say, here and now, that I wish to thank Mr. Ellis for taking such pains to present a book on a subject which has been un- deservedly neglected in the past, but being somewhat jealous of the Old Highland Ry. locomotives, I would not like a history of them to contain even the slightest error. I will deal with such inaccuracies as I have come across, and which only concern those engines in service at the time of the amalgamation.
Frontispiece.-The "Loch" class are not being reboilered with Dunalastair IV boilers, but with 812 class CR. goods boilers. (Typical engines are L.,M.S. 17550-17645.)
P. 50, line 4.— "had 4 ft. 9 in. coupled wheels.' should read "had 5 ft. 3 in. coupled wheels."
P. 54, line 4.— For "3 ft. 2 in." read "3 ft. 3 in,"; line 8- tube heating surface is 1,559 sq. ft .. not 1,359 sq. ft.; line 21- for "Jones Goods" read "Big Goods."
P. 56, 11, 1-5.— As noted for frontispiece, not Dunalastair boilers. I also question the statement that they "literally 'ate' coal," as the 812 class boilers have a good reputation on the C.R. section for their steaming powers.
P. 65, plate.— The captions under the two illustrations should be transposed, as the original "Barneys" had no water tubes. The 18 class, built later, were fitted with water tubes. Actually, the photographs confirm this statement.
P. 66, plate— The lower photograph should be named "Mr. Drummonds 'New Ben' class 4-4-0."
P. 68, 11, 23-24.—Nos. 134-139 did not have Drummond's cross water-tubes in the firebox.
P. 69, 11, 7, 8.—"six more ... Nos, 18-21 and 36-7, were similar to the English engines in this respect" should read "were dissimilar to the English engines in that they were fitted with water tubes in the firebox."
The statement occurring on the same page (69), lines 16-18, confirms my remarks, as 17702 is old H. Ry, 21.
P. 71, line 26.—"Murthley" should be "Murthly."
P. 72, 11, 20-23.—The double bogie tenders supplied with the "Castle" class were different from those supphed with the original six "Barneys," and are not interchangeable. The full weight of these tenders is 44 tons 9 cwt., not 38 tons. Mr, Ellis also does not mention that the last three engines of the "Castle" class had 6 ft. dia. coupled wheels and six-wheeled tenders.
P. 73, line 29.—-For "Big Bens" read "New Bens."
P. 75, line 14.—For No. 14909 read 14409.
P. 79, lines 2-5.—It should be mentioned that Nos. 40, 25, 45, 46, had coupled wheels 4 ft. 6 in. in diameter, as compared with the rebuilt Jones 0-4-4T, which had 4 ft. 3 in. wheels, Line 14.— "coupled wheels 5 ft. diameter" read "coupled wheels 5 ft. 2½ in. diameter."
P. 94, line 24,—For "160 lb." read "175 lb." 11, 30-31,— Durn and Snaigow were followed by three "Castle" class engines (Nos. 50, 58, 59) with six-wheeled tenders before the advent of the "Clan" class.
P. 97, line 9.—For "170 lb." read "175 lb." Line 24.—For "5 ft. in diameter, 20¼ x 26 cylinders" read "5 ft. 3 in. in diameter, 20½ x 26 cylinders."
P. 102, plate.—For "Fordinard" read "Forsinard."
P. 114. Renumbering list.—14756-14761 are not known as the "River" class, but as the 938 class. 15010-15012 Jones 4-4-0T. 15013-15017 "American" 4-4-0T, 15051-15054 Drurnmond's 0-4-4T.
P. 115, lines 11-20.—The "Small Bens" have not been rebuilt with Dunalastair boilers, but with C.R. 18 in. x 26 in. goods boilers. (Typical engines are 17230-17473.) Also, the remark that "gone is the graceful outline of the original 'Small Ben'" is, I think, rather exaggerated, as the engines still retain their original chimney—unless it requires renewal when a chimney of almost identical pattern is put on—the framing and cab of the old engines is either retained or renewed to the original drawings, the height of the old boiler centre line above rail level is the same as before, and the old tenders are still used. Regarding the "hybrid Dunalastair" remark, I do not think that even the most enthusiastic "Small Ben-ite" could ever deny that they always have resembled a Dunalastair.
I do not understand how the steaming powers of the "Small Bens" have been spoiled when rebuilt, as the 18 in. x 26 in. C.R. goods boiler is perhaps the easiest steaming boiler I have come across, as witness the very fine performance of the 18 in. x 26 in. engines on fast passenger services on the CR. section.
P. 115, line 23.—For "original" read "second."
The foregoing covers all the errors which I am aware of, and I can vouch for the accuracy of the corrections. Generally speaking, the book fills a want in the history of Scottish locomotives, but I, personally, am disappointed that in a history of the Highland Ry. engines, the frontispiece should be an engine in the L.M.S. livery. The same photo- graph is ruined by the very obvious attempt to touch up the name on the engine, and the fact that the engine has been rebuilt with a boiler from another section of the railway renders the picture quite unsuitable as a frontispiece. The "Clan" class could, with advantage, have been presented in the original colours, and although these engines have all been repainted, photographs of them in the H.Ry. livery are still obtainable.
I do not agree with Mr. Ellis' remarks re electrification and the "gliding over the gradients with the ease of a steam train on the level and at a fifth of the present cost." That, however, is a very controversial subject, and I will not enlarge on it.
Regarding the corrections, I think it would only be fair to those people who have bought the book, to issue them with an errata slip, which could be gummed at the back of the book. As it is, as far as I know, the only co-ordinated history of the H. Ry. locomotives, it will be looked upon in the future as a correct record, and as such, should be made as nearly correct as it is' possible to make it.
I trust that Mr. Ellis will not mistake the spirit of this criticism, (see printed response) which is being made to do justice to my favourite railway, now unfortunately defunct.

The Drolshammer Air Brake. C.A. Branston.
The Drolshammer triple valve and the principle on which it works constitute such an interesting departure from hitherto received air brake practice that I trust the following comments on your latest note thereon (p. 278) may serve to bring out somewhat more clearly its action and principles, and will, I hope, elicit further information as to its working. It is stated that the maximum brake cylinder pressure depends on :-
(a) The action of spring 13 on piston 12.
(b) The pressure in the auxiliary reservoir after a full service application.
(c) The volume of the auxiliary reservoir; and
(d) The swept volume of the brake cylinder.
As to (a): The spring is simply the non-rigid connection between pistons 1 and 12. and as spring 11 serves merely to balance the unbalanced area of piston 115, it follows that the force acting upwards on piston 12 is due to the difference between the pressures in action chamber 39 and in the brake pipe; as the pressure in the former is nearly constant, we come to the result that the varying factor here is the brake pipe pressure, or, in other words, the brake pipe reduction. As to (b) : This can hardly be called an independent factor as it depends on (c).
Hence we see that the maximum brake cylinder pressure depends on: The brake pipe reduction; the size of the auxiliary reservoir; and the swept volume of the brake cylinder; but this is the case with all air brakes (not using safety valves).
It is further stated that equalisation between brake cylinder and auxiliary reservoir cannot take place, but it is not clear either why or how this should be so if a full service reduc- tion is made.
The action of the S.A.B. Svenska slack adjuster would seem to be wrapped in mystery, but it must be a powerfully conceived piece of mechanism which, with the primary purpose of adjusting the slack in the brake rigging, yet automatically not only takes care of this aspect of the brake problem, but equally well acts as the controlling device for the load and empty brake cylinders with their different volumes, clearances, and pressures. I am sure it would be interesting to have a proper illustration and clearer diagrams of the action of this mechanism, and especially of the change-over mechanism of the Drolshammer brake, with which you have not yet dealt.
The reference to a "zero" piston stroke in connection with the notched push-rod of another make of load brake is enigmatic; with a piston stroke of 0, the force transmitted would equally be 0, and so would be the result as far as stopping the train goes.
That the brake system using the notched push-rod is not necessarily doubtful in operation under wintry conditions may be surmised from the fact that, though designed originally to solve the braking problems of a particular railway using 140-ton mineral cars (108 tons net load), this brake is now being used generally by other lines in the United States for freight cars where the loaded- differs greatly from the empty-weight.
Restoration of historic locomotives. C. Hamilton Ellis 359
We are told that Ruskin considered any man who would restore a church nothing more or less than an unmitigated sweep, and in some ways the same applies to the restoration of historic locomotives. (Of Ruskin's views concerning the Iron Horse, the less said the better.)
At the same time, one cannot do less than applaud the manner in which the old Liverpool & Manchester Ry. engine Lion has been invested with her pristine glory, while the reconstruction of the Great Western Ry. North Star, being a literal restoration, goes without saying as a laudable effort.
It would, of course, be little short of sacrilege to cut the old Cornwall about until she assumed her original freakishness, the more so as it was in her present form that she really became famous. On the other hand, surely nobody would object if the old North Western Ry. engine Columbine were deprived of that shapeless and preposterous cab which now adorns her footplate, hiding the dome, and completely spoiling the effect of the remarkably beautiful Alexander Allan design. Columbine's cab has no useful purpose to fulfil as it had in the days when she was Engineer Bangor; why, then, should it remain, disfiguring the engine as it does?

Number 459 (15 November 1930)
Express goods tank locomotives, Netherlands Rys. 361-2. illustration, diagram (side elevation), 2 tables
4-8-4T for coal traffic from South Limburg mines; built by Henschel & Son of Cassel.
New "Royal Scot" locomotive, L.M.S. Ry.. 363. illustration
No.6169: The Boy Scout. Fowler noted in a "recent lecture" at Leeds Grammar School that Baden Powell was the grandson of George Stephenson. Fowler shown on the footplate with H.H. Benrose.
Southern Ry. 363
Two more tank engines had been equipped for motor working—Nos. E29 and 111. No. E500 has been fitted with the Maunsell superheater. Nos. E537 and 540 had been scrapped at Eastleigh. No. E672 had been fitted with an automatic train control apparatus, which is to be tried over a section of track at Wraysbury. It is a very simple device, which gives a short blast on a horn on passing a distant signal at danger and a prolonged blast and an application of the brake on passing a stop signal.
P.C. Dewhurst. 363
Appointed chief mechanical engineer of the Central Uruguay Ry. in succession to P. Sedgefield. Dewhurst sailed for Monte Video on November 6.
Eric Robinson. 363,
Manager of the locomotive department of The Superheater Co. Ltd., left Marseilles on October 31, by the S.S. Mantua for Bombay. He is making a tour of India, Burma, and Ceylon, and will be away until the end of March.
London, Midland and Scottish Ry. Co. 363
At a board meeting on 30 October 1930, appointed Sir Henry Fowler, chief mechanical engineer, to be assistant to the vice-president for works as from 1 January 1931. It is intended that Sir Henry Fowler's knowledge and experience should in future be devoted to research and development, and he will take charge of the company's laboratories and the central testing bureau. E.J.H. Lemon, the company's carriage and wagon superintendent, has been appointed to succeed Sir Henry as chief mechanical engineer, and he will take charge of both locomotive and carriage and wagon workshops.
London, Midland & Scottish Ry.(L. & N.W. Section). 363
Additional 2-6-0 mixed traffic engines recently turned out from Crewe bore Nos. 13208-17. Of these, the first five were in service on the Northern division, the remainder being stationed at Crewe South shed awaiting transfer thereto. The new Royal Scots ex Derby were delivered up to No. 6166, this latter at present being nameless. Several of these engines were stationed at Holyhead for through working to and from London on the Irish mails—a service which was previously performed by the rebuilt Claughtons, fitted with Caprotti valve gear, though occasionally one of these latter could still be seen on this service. Two further additions to class "G1" (superheater) were Nos. 9035 and 9045, both of which were formerly class "D." No. 9035 had been provided with an ordinary round-topped boiler, whilst No. 9045 had a standard one with Belpaire firebox. In accordance with usual practice, the power classification of these engines had been raised from 5G to 6G. Nos. 5940 and 5964 4-6-0 Claughton class had been transferred to the Midland division. No. 5325, George V class, had the cab altered to suit the Midland loading gauge. Engines recently withdrawn from service included 2-4-0 Jumbos, Nos. 5408 Henry Pease, 5064 Chandos, 5087 Narcissus; also the following :—Renown class, No. 5155 Irresistible; 0-6-0 18-in. goods, Nos. 8434, 8474, and the last of the N.S. Ry. H class 0-6-0 goods tender engines, No. 8688. This latter was built at Stoke as No. 92 in 1911, afterwards becoming No. 2366 in the L.M. & S. Ry. list, and still later No. 8688.
Victorian Rys. 363
Four engines of the S class three-cylinder Pacifies were in service, Nos. 300 to 303: an improved front-end arrangement, on American lines, being embodied , and their steaming capacity greatly improved. Ten further engines of the 2-8-2 light N class (see THE LOCOMOTIVE, May 15, 1927), were approaching completion at Newport shops. This would complete thirty of this useful class, Nos. 110 to 139. Ten petrol-electric rail motors were now running, and some on the main line pulling trailers. An interesting feature is, that as these cars had motors similar to those used on the electric stock around Melbourne, it was proposed to fit them with pantographs for operation by the main supply when they enter the electric train area. A number of the DD 4-6-0 mixed traffic engines had been fittted with larger boilers, giving an additional 300 sq. ft. of heating surface. There are about 260 of this class in service.
Beyer-Garratt locomotives, Kenya & Uganda Ry. 364-5. illustration, diagram (side elevation)
4-8-2+2-8-4 type supplied by Beyer Peacock to design of K.C. Strahan, Chief Mechanical Engineer
L. & N.E. Ry. (N.B. Section) 4-4-0 tank engines. 365
Re Hamilton Ellis's article in last issue, a correspondent informs us that there were eight survivors of this class (D51) last month, five being attached to St. Margaret's Shed, Edinburgh, and three on the G.N.S. section at Kittybrewster, Aberdeen. The numbers are 10406 (N.B. 111), 10425 (98), 10428 (104), 10429 (105), 10458 (99), at St. Margarets, and 10456 (74), 10461 (294), 10462 (52), at Kittybrewster. The last two are fitted with cowcatchers at each end for the St. Combs' branch. Nos. 10429 and 10428 work the Lauder and Gifford branches respectively.
L.M. & S. Ry., Northern Counties Committee. 365
H.P. Stewart had been appointed locomotive engineer of the N.C.C. in succession to W.K. Wallace, who had taken up his duties as chief stores superintendent of the L.M. & S. Ry. at Euston. Engine No. 66, formerly a two-cylinder 4-4-0 compound, had been rebuilt as a simple engine, class A1, fitted with a 200-lb. pressure, G6 boiler, and has been named Ben Madigan.. This is the proper name of Cave Hill, which overlooks Belfast. Engine No. 62, of the same class, with the standard G6 boiler, is being named Slemish, after a mountain near Ballymena. There are now six engines of this class, viz.;-34, 62, 64, 65, 66, and 68.
Dynamometer car, Great Indian Peninsula Ry. 366-7 + folding diagram (includes detailed working drawings)
Supplied by Metropolitan-Cammell Carriage, Wagon & Finance Co. Ltd. to specification and inspection of Rendel, Palmer & Tritton, consulting engineers.
Institution of Locomotive Engineers (London). 367
Very brief account (mainly of discussion of Selby paper on compounding (Paper 257))
Sentinel-Cammell geared rail coach, L.M. & S. Ry. 368. illustration
Coach No. 4849.
Tank locomotive for the Assam Oil Co. Ltd. 368. illustration
Metre gauge 0-8-0ST built by Hudswell Clarke & Co. Ltd.
T.R. Perkins. The Bishop's Castle Railway. 369-70. 2 illustrations, diagram (side elevation)
Previous part see page 345. 2-4-0 Bishop's Castle illustrated (formerly No. 5 Somerset & Dorset Railway). Concluded p. 410
Phillipson, E.A. Steam locomotive design: data and formulae. Chapter V. The boiler. 371-3.
High-capacity iron ore wagons Bengal-Nagpur Ry. 374-6. illustration, 3 diagrams (including side & end elevations & plan)
Multiple methods for discharging ore. Supplied by Metropolitan-Cammell Carriage, Wagon & Finance Co. Ltd. to specification of Sir John Wolfe Barry & Partners
L. & N.E. Ry. 376
2-6-2T No. 2900 [V1] working from Helensburgh and Nos. 2901 and 2902 were at Cowlairs displacing N2 0-6-2Ts sent to Great Eastern section
Insulated refrigerator milk van, G.W. Ry. 376. 2 illustrations
Bogie vehicle: Siphon J constructed Swindon with cork insulation and ice as refrigerant.
Paris-Orleans Ry. all-metal passenger car. 377. diagram (side elevation & plan)
For Paris Orsay suburban traffic built by Société Françaisee de Constructions Mécaniques
London Locomotivemen's Craft Guild. 377
Winter session to be held at Borough Polytechnic Institute. Paper on Smoke production and prevention to be given by H.G. Clinch on 6 December
The "Isothermos" axlebox. 378
Automatic train control on the G.W.Ry. 378
Automatic train control, at present in use on the Great Western Ry. main line from Paddington to Swindon, Didcot to Oxford and Fairford, Paddington to High Wycombe, the Henley-on-Thames and Newbury-Lambourn branches, was to be extended to Plymouth, Weymouth, and Swansea, and also from Oxford and High Wycornbe to Wolverhampton, Worcester to Hereford and Newport, Birmingham to Gloucester, Swindon to Gloucester and Newport. Then there were 372 track miles so fitted, but the proposed extensions would add 1758 more miles, making a total of 2,130 track miles. The company had 334 engines equipped with the device and 2,000 more were to be fitted. With this system, audible warning is given to the driver of the state of the signal, and if a danger signal is passed, to stop the train automatically before the next signal is reached. The total cost of this scheme will be £208,000. This apparatus was illustrated and described in LM 27 for February Issue.
David L. Smith. Difficulties of footplate work. 379-80.
Continued from page 340.
Firedoors seem to give little cause for complaint, and it will generally be found that firemen can adapt themselves easily to any modem type of door. Three out of our four big companies seem to have adopted the double sliding type of door—a good, handy type. It has, however, one drawback. For efficient combustion it is usually advised to run with the door somewhat open, and this during darkness is productive of a very troublesome glare, especially on the fireman's side. Some form of hood might be devised to overcome this. It is a little surprising, perhaps. that the L. & N.E. Ry. has never, for its broad-firebox engines, adopted a double firehole, such as is usually employed for Pacific and similar engines in America. Keeping the back corners filled of an L. & N.E. Pacific firebox must be a rather difficult task.
Speaking of American practice brings us right to the important question of general cab comfort, and even at the present day, one cannot but be struck by the extreme divergence of outlook on this question on opposite sides of the Atlantic. America has always tended to regard the driver as the captain of the ship—an important person whose comfort and convenience must be ministered to in every way. British railways in the past—and traces of this spirit are still to be seen in present-day designs—had an idea that the driver was an irresponsible hireling, who must be protected against his own folly. Take the question of seats for driver and fireman. One great British railway seemed actually to design its footplates that the men might find no resting place there-on. Probably the idea was to prevent them from falling asleep. The problem of falling asleep during night-running is much more serious than most people imagine, but even so, few will now agree that the fatigue of a driver's three-hundred mile vigil should be added to by his being kept from sitting down throughout the run.
Most modern engines, of course, have now seats 'provided for driver and fireman, either folding-down wooden seats or those on top of toolbox or reverser, but there is little comparison between those primitive affairs and the adequate upholstered seats provided on American locomotives. Why, one may ask forcibly, should the driver of the Cornish Riviera Limited or the Royal Scot have to stand, or at least perch like an office boy on a stool, when the driver of the veriest tin pot 'bus has his comfortable upholstered seat, with controls all grouped round ready to his hand? Truly, tradition on British railways dies hard.
Continuing the analogy of the motor-car or 'bus, what do we find on even the cheapest of these? We find a speedometer of reasonable accuracy, and an electric lighting set. And on our latest and fastest engines—timing from mile-posts, and oil lamps! It is rather ludicrous when one comes to think of it. Truly the British conservativeness, combined with the demand for economy (not very apparent jn some matters) has produced some strange results! We are told that locomotive speedometers have been notoriously inaccurate in the past, and therefore dangerous. Is there any reason why this should be so? Is the vibration of a Royal Scot or a Lord Nelson any more violent than that of a 'bus passing over bad country roads? Is it reasonable that a driver should be sent out on a road bristling with speed restrictions and expected to observe these correctly in the dark when the very mile-posts are invisible? France and America employ speedometers sucessfully. Why not Britain? The provision of electric lighting on modem engines needs little comment here. The craziest Ford on the road, the most disreputable tramp sailing the seas, has its electric lighting system. Every modem passenger-carrying vehicle is so equipped. Little Sentinel rail-motors have electric light to cab and gauges—yet for our Kings and Scots, our Pacifics, our Nelsons—oil lamps!
Engine cabs are now designed on much more humane lines, and give better shelter. Cabs of tender engines are of two main classes—the double-side-window type (vide L. & N.E. Pacifics) and the cut- away type with supporting pillar, as in L.M.S. and Southern standard practice. Both are good designs. Side-window cabs, with high footplates and constricted loading gauge are just a little difficult for the getting of one's head in and out, and for this reason the cut-away cab is probably the more popular. But might an improvement of the latter type be suggested? Could a shutter, working in slides like the window of a L. & N.E. cab, but not necessarily fitted with glass, be arranged to pull back so as to close the side aperture back to the supporting pillar? In a side-wind there can be marvellously little shelter in these cabs at times, and the driver of a Royal Scot labouring up Shap in a side gale would probably heartily welcome the innovation.
Screens are always provided in American cabs behind the driver and fireman's seats, so that the men each sit in a little alcove, out of the draught that swirls round the cab to the firehole, but it will hardly be possible to provide such fitments in British cabs till our generally employed and somewhat primitive method of hauling clinkers out via the firehole with a long-handled shovel is superseded. But one method of preventing footplate draughts can be adopted, and that is, of building the footplating close up to the firebox front. In some most recent types, a consider- able aperture has been left between footplate and firebox, with the result that a violent draught, with a generous accompaniment of ashes and dust, continues throughout the run. This is quite unnecessary. Most engines in the past had the footplate boards built up to the firebox, and only recessed sufficiently for each individual injector or other pipe to pass through.
Talking of keeping down dust, ashpan sprayers came into use in recent years, but for certain standard types they seem to have been abandoned. They were a useful and much appreciated fitting, especially in these days of long runs and necessarily great ash deposit.
It is a curious fact that though the British designer has always been very solicitous about the welfare of the tank-engine crew, and has carefully provided them with shelter in both directions of running, nothing can be more uncomfortable than an all-over cab in a side wind. The draught is simply incredible. Here is a case for side-shutters, and although these are provided on certain designs of tank engines, a much more adequate form is desirable. On the other hand, a capacious tank-engine cab, with generous side-cover, can get up a temperature, on a hot day, somewhat resembling a stokehold in the Red Sea, but probably, on the whole, the British engineman would rather be roasted than frozen. It is for this reason that the clothing of the firebox within the cab is not as popular as it might be.
New locomotive shops of the Canadian National Rys. at Point St. Charles. 382-4. 4 illustrations, plan
When the Grand Trunk Ry. of Canada commenced operations in 1853 the locomotive repair shops were temporarily located at Longueuil on the River St. Lawrence, about ten miles north-east of Montreal. These shops were evidently small, and quite inadequate for the number .of locomotives eventually put into service, for in 1857 they were removed to a site at Point St. Charles across the river and much nearer Montreal; these original buildings were afterwards added to, and improved from time to time to provide accommodation for increased stock, etc. With the incorporation of the Grand Trunk Ry. into the Canadian National system in 1923, it became evident that further needs must be provided for in a new and up-to-date plant, with the result that a complete replacement has taken place, and a new series of shops was completed and put into operation in 1929. As this modern and very completely equipped works is considered by experts quite equal to any similar installation on the North American continent, we are illustrating the lay-out, and publishing with it a list of the machines and equipment from which the details can be followed. The number of men employed, including clerks and supervisors, was approximately 1175.
Engineering Department locomotives of the London and South Western Ry. 384-6. 4 illustrations (side elevation drawings)
Yolland and Tyler were "massive six-coupled goods engines" built by Robert Stephenson & Co.: WN 1670/1866 and 1686/1866. They had 16 x 24in cylinders and 5ft wheels. They were very similar to some locomotives supplied to the Egyptian State Rys. They had been Numbers 229 and 230 until transferred to the Engineers Department in June 1875 where they served until being withdrawn in 1889. Rich and Hutchinson were also built by Robert Stephenson & Co.: WN1668/1866 and 1669/1866. They were 2-4-0s and similar to some supplied to the Holland Railway. Theey had 6ft coupled wheels and 16 x 22in cylinders. They were withdrawn in 1892 and 1891. Scott was a small 2-4-0T with 11 x 16in outside cylinders and 4ft coupled wheels. It had been built by G. England & Co. in 1862 and shown at the Great Exhibition of 1862, then purchased by the Somerset & Dorset Ry. and transferred to the LSWR in about 1880 and used in Wimbledon Yard where it was modified (cf Figs 12 an 13). Two engines of the same class as Fowler had been built by England in 1864 and acquired from the Somerset & Dorset Ry. given Nos. 147 Isis and 148 Colne and transferred to Engineers Department in March 1883 and March 1884 and renamed Brunel and Stephenson: they were also recylindered
Retired Railway Officers Society. 386
Annual luncheon: Abercorn Rooms Liverpool Street 4 November 1930. G. Shaw, formerly GNR was president. R.H. Nicholls, superintendent of the line, GWR: spoke (amusing railway reminiscences)
Single-driver locomotives, Buenos Aires Great Southern Ry. 386. illustration
Beyer Peacock 4-2-2 supplied in 1890 and still in service. See also Vol. 37 p. 105.
Cylinder of the "Novelty", Liverpool and Manchester Ry. 386
Had been preserved at the Rainhill Gas and Water Co's works. The Prescot and District Gas Co. presented it to the LMS at Rainhill station where it was received by Sir Henry Fowler on 10 October
F.W. Brewer. Historical notes on the counterbalancing of British locomotives. 387-8.
Raised before the Gauge Commissioners in 1845 when Robert Stephenson, Crampton, Bodmer and Fernihough contributed. Robert Stephenson and Willliam Howe built a three-cylinder engine. Weallen and Makinson also contributed designs.
Diesel-electric locomotives, Buenos Aires Great Southern Ry. 388
Sir W.G. Armstrong Whitworth & Co. Ltd,: order for three 1750 h.p. diesel-electric power houses for suburban services and one main line diesel electric locomotive of similar power: all to be fitted with Sulzer engines.
Institution of Mechanical Engineers. 388
Presidential Address by Loughnan St. L. Pendred: Some random reflections
K.C. Strahan. 388
Chief Mechanical of the Tanganyika Rys since 1920 appointeed Chief Mechanical Engineer, Kenya & Uganda Railways and Harbours.
A speedy bridge replacement at Liverpool. 389.
Pearson & Knowles Enginee4ring Co. Ltd. of Warrington rolled in new bridge across Carr Lane, Norris Green on 5 October 1930 to enable highway to be widened under Cheshire Lines Committee Southport line
Crown Agents for the Colonies. 389
Order for Sentinel-Cammell articulated gear driven steam railcar for Trinidad Governnment Railways with Sentinel Waggon Works Ltd.
50-ton wagons for sulphate traffic, London & North Eastern Ry. 389; 390. illustration, diagram (side & end elevations)
Built by R.Y. Pickering of Wishaw bogie wagons for traffic from Billingham-on-Tees
"Mikado" type locomotive for the Bas-Congo-Katanga Ry. 390-1. illustration, diagram (side elevation)
Shown at the Antwerp Exhibition. Locomotive built by Société des Forges, Usines et Fonderies de Haine St. Pierre: WN 1636/1929. Metre gauge. Fitted with a booster
The Railway Club. 391.
Meeting at the Royal Scottish Corporation on 10 October 1930: C.J. Allen paper: Notes on timetables and train running in 1930
Regulator handles. 391. diagram
Device added to regulator handle to assist movement during shunting operations in Wellingborough.
Welding set for railway work. 392. 2 illustrations
Quasi-Arc Co.
Correspondence 392
Steam Locomotive Design. William T. Hoecker
E.A. Phillipson's articles on the subject of "Steam Locomotive Design" contain much valuable information, and. include some data which should be more fully explained, lest the uninformed user (and especially the student) be' misled.
On page 255 of your 1929 volume, the difference between Imperial and U.S. gallons should be clearly noted; a misplaced decimal point occurs on line 20 of the same page. In Table I, dealing with calorific value of fuels, the B.T.U. content quoted for timber undoubtedly applies to thoroughly dry wood. In fixing the grate area and amount of fuel space required for a wood-burning locomotive, it is well to remember that the fuel available generally contains a percentage of moisture. 6,000 B.T.U. per lb. is a fair' assumption for the heat content of average wood fuel.
The empirical formula for axle-load in relation to weight of rail is typically British, but gives results far too low when compared with practice in some of the Dominions and Colonies, not to mention the United States. The Baldwin Locomotive Works gives the following formula for use with rails of 90 lb. per yard and over :-Weight of rail in Ibs. per yard x 700= axle-load in pounds. American "Decapod" engines with average axle-loads of 34½ English tons have run successfully for several years on 90-lb. rails. This is an extreme example, of course.
Americans will envy Mr. Phillipsorr's ability to dismiss "Legal Stipulations" in six lines. Our own "Laws, Rules and Instructions for Inspection and Testing of Steam Locomo- tives and Tenders" fill a handy-sized book of 111 pages. These rules, which were promulgated by the Interstate Commerce Commission, are very comprehensive, dealing with many features of design as well as maintenance; they are no joke.
On p. 285 of your September, 1929, number, instead of saying that the "tractive effort formula is strictly limited in it, application," why not state that the formula'! given are generally used for the specific purpose of calculating the maximum. starting tractive effort? Of course, by inserting a known or estimated mean effective pressure, the tractive effort at any speed or cut-off may be obtained from these forrnulse, but it is generally estimated in America by taking a certain percentage of the maximum effort. The credit of first adopting a formula for the maximum tractive effort of simple engines, based on .85P, is due to the American Railway Master Mechanics' Association. The formula
D2x5 x .85P=M.T.E.
W
(applicable to two-cylinder simple engines with 90 % maximum cut-off) has been used by every American railway and locomotive builder, except the Pennsylvania, for several decades. On the latter line .80P is the standard figure. As late as 1921, it was stated in Kempe's Year Book that no definite percentage for maximum M.E.P. had been generally agreed upon by British railways.
Basing their decision on the results of tests made on the Pennsylvania Decapod locomotives, the American Railway Association and the Interstate Commerce Commission have recommended that a mean effective pressure of .75P be used in calculating the maximum tractive force of simple locomotives having 50 % maximum cut-off, provided the valve-chest bushings are fitted with auxiliary ports which admit a small amount of steam up to 75 % cut-off at starting.
In speaking of the limiting working pressure with conventional locomotive type boilers on p. 356 of 1929 volume, it should be remembered that boilers carrying 275 lb. pressure are in use on the Canadian Pacific and at least two other North American railways, while the Delaware and Hudson Co. has a 2-8-0 type locomotive with an orthodox type of boiler pressed to 300 lb. per sq. in., and was contemplating a similar boiler carrying 325 lb. pressure, probably in service by now. Tt is unwise to set the limit at 260 lb.
So-called "Mechanical Efficiency" of a locomotive, as described on p. 356, should not be. confused with true machine efficiency, which is a different thing, and can be obtained accurately only on a stationary testing plant where the coupled wheels alone revolve. The dynamometer horse-power obtained on such a plant corresponds to the "Rail Horse-power" referred to on p. 356. No figures based on drawbar pull or horse-power on a testing plant should ever be compared with similar figures based on drawbar performance in road tests. Even eminent engineers often fail to recognise this. Examples may be found in the discussion on Lawford H. Fry's paper in the Proc. Inst. Mech. Engrs. for December, 1927, p. 923. The records of 'the plants at Altoona, Urbana and elsewhere are the only reliable published data available in connection yith the internal resistance of locomotive mechanism. All other dissertations on the subject are largely guesswork A number of German formula'! may be included in the latter category. Professor Goss' formula (No. 15, p. 391) was evidently founded on his experiences with a little 4-4-0 engine. Wellington's estimate is purely a guess, .and a bad shot at that. Hendersori's formula'! (No. 16) IS dependent on the choice of a proper constant, and places too much emphasis on speed.
When. compared with the Altoona and St. Louis test plant results, F.L. Cole's assumption that the internal friction loss is about 25 lb. for each ton (2,000 Ib.) of weight on the coupled wheels is a fairly accurate estimate, for oil-lubricated locomotives and within the limits of 100-320 r.p.m. A careful study of all the test plant figures will reveal that two factors lubrication and cut-off, overshadow all others in their effect on locomotive machine efficiency. Phillipson quite correctly calls attention to the low efficiency of grease as a lubricant, when compared with oil. It is only fair to say, however, that there is little difference between the two types of lubricant when used on slow speed goods engines which develop continuously a high percentage of their theoretical maximum tractive effort. On engines working faster runs where the average cylinder tractive effort is less than about 45% of the theoretical maximum, the superiority of oil as a lubricant in driving axleboxes and on crankpins becomes quite marked, and would seem to offset any so-called "operating advantages" claimed' for grease. If the truth must be told, probably the primary recommendation for grease is its cheapness, as it consists largely of soap and water. On passenger engines, this cheapness in first cost is paid for dearly in loss of power.
A study by the writer of the complete records of fifteen diverse types of engines tested on various plants gave the results which are briefly tabulated as follow:-
A.-Average of seven types of oil-lubricated locomotives, varying from 4-4-2 to 2-10-2:
| | |
| --- | --- |
| Cylinder tractive effort in percentage of maximum | Machine efficiency in percentage. |
| 50 to 100 | 90 |
| 40 | 88 |
| 30 | 83 |
| 20 | 76 |
B.-Average of eight types of grease-lubricated locomotives, varying from 4-4-2 to 4-10-2:
| | |
| --- | --- |
| Cylinder tractive effort in percentage of maximum | Machine efficiency in percentage. |
| 80 to 100 | 90 |
| 70 | 89 |
| 60 | 87 |
| 50 | 84 |
| 40 | 79 |
| 30 | 73 |
| 20 | 66 |
A consideration of the machine efficiency curves for individual engines, as developed by my calculations from the test plant records, discloses five essential facts:-
1. The curves for oil-lubricated engines lie much closer together than do those of the engines using grease. This indicates that more uniform results may be predicted where oil is used, grease apparently being more sensitive to differ- ences in cylinder arrangements, axle-loads, etc.
2. When the cylinder tractive effort is less than 45 % of the theoretical maximum, the least efficient oil-lubricated locomotive developed less internal friction than the most efficient grease-lubricated engine.
3. With the tractive effort remaining constant, an increase or decrease in speed within the ordinary working limits has little effect on machine efficiency.
4. Operating the engine with a partial regulator opening and long cut-off results in somewhat better machine efficiency than when exerting the same tractive effort with ful1 regulator and shorter cut-off.
5. The machine efficiency of multi-cylindered locomotives is not noticeably inferior to that of the ordinary two-cylinder engine. Probably the better balance of the former type compensates for its increased number of moving parts.
The foregoing data relative to machine efficiency is applicable only to heavy American engines, with axle-loads of 20-30 English tons. A series of tests on representative European locomotives would very likely give entirely different results. It is much to be regretted that the results obtained on the plant at Swindon, and on the plants formerly operated in Russia, are not available to the engineering world at large. In dealing with air resistance on p. 392, an important formula has been omitted. During the Berlin-Zossen tests, where speeds up to 130 m.p.h. were attained, the head-air resistance was found to be approximately in accordance with the formula:-
P=.0052 V2,
P being given in kilogrammes per square metre and V in kilometres per hour. Converted to English units, the formula becomes P=00276 V2, which is close to that proposed by Sir John Aspinall.
It is a difficult problem to say what area is affected. If it is printed correctly, Dendy Marshall's formula of L(2H + W) when used in conjunction with Aspinall's formula. gives an unreasonably high resistance, at least several times the actual amount.
Turning now to the 1930 volume of THE LOCOMOTIVE, a formula (No. 36) is quoted on p. 15, which Mr. Phillipson apparently would apply to British practice. This formula was derived by Mr. Lawford H. Fry in 1910, from the figures published in Bulletin No. 43 of the University of Illinois, which deals with an exhaustive series of test runs conducted by Prof. E.C. Schmidt of the Illinois Central RR in 1909-10. In the 1923 edition of their Locomotive Data, The Baldwin Locomotive Works have adopted Fry's formula as the basis for calculations, and while the formula is now twenty years old, it is still the best available for American conditions, although later data has been published concerning the resistance of extra-high-capacity coal wagons. Among the existing papers dealing with the resistance of British wagons is one by Sir J. Aspinall on the "Tractive Resistance of Loaded Railway Wagons," in Proc. Inst. of Civil Engrs., 1904 (Paper No. 3468). This is rarely referred to by later commentators, but anything Sir John Aspinall may have to say about train resistance is well worthy of notice.
Formula; 37 to 42 inclusive, or» p. 15, are of historical value only; applied to modern American practice, they are positively worthless.
None of the forrnulse for resistance of passenger stock, on p. 392 of the 1929 LOCOMOTIVE, takes account of difference, in the average weight per car. In America, all sorts of cars are in use, ranging in weight from 40 to 80 short tons, This matter is dealt with fully in Bulletin No. 110 of the University of Illinois, describing numerous test runs made on the Illinois Central RR At 75 m.p.h., the average resistance of 35 U.S. ton bogie cars was 15.3 lb. per ton, while that of 75 U.S. ton cars was only 9.8 lb. per ton. At 50 m.p.h., the resistances were 11.2 lb. and 6.6 lb. respectively, while at 10 m.p.h., they dropped to 7 lb. and 4.3 lb.
No mention. has been made of the effect of cold weather on train resistance and tonnage rating. This may not amount to much in some countries, but it has a considerable effect throughout most of North America for several months of the year. This also has been studied by the University of Illinois, and is dealt with in another of their bulletins. The complaint about "variations in units," on p. 17 of the January, 1930, LOCr:lMOTIVE, is indeed well founded. After converting and reconciling three different kinds of tons, four methods of expressing gradients, four ways of describing "mount of curvature, etc., etc., most persons are ready to forego any further comparison of such statistics. The International Railway Association could justify its existence by straightening out some of this confusion.
Referring to the last sentence in the second paragraph on p. 61 of the February LOCOMOTIVE, is it not true that the decrease in mean effective pressure with increase of piston speed is due principally to the necessity of shortening the cut-off, because the boiler is unable to supply sufficient steam to maintain long cut-offs at high speeds? Mean effective pressure at any speed is dependent much more upon the boiler capacity than upon any performance of the valve gear. It is doubtful if any reliable evidence can be produced to support the assertion that "the difference between firebox and smokebox temperatures is fairly constant for all rates of firing." An average struck from the records of thirteen locomotives tested at St. Louis and Altoona indicates that this difference is 260° greater at the highest rate of firing than at the lowest. No definite general rule can be stated as the difference is dependent largely on the proportions of the boiler and the kind of coal fired, as well as the firing rate. In some boilers the variation was as much as 450° F.; and in one as little as 150° F. It is possible, by increasing the rate of firing, to increase the firebox temperature of a locomotive type boiler by at least 400° F. Any equal rise in smokebox temperature would be wasteful, and it is to the credit of the locomotive boiler as a heat absorber that no such rise occurs.
Some foundation should be given for the statement credited to Bryan Donkin in regard to the efficiency of firebox heating surface. Apparently, only two sets of experiments have ever been made to ascertain the evaporation from firebox and tubes separately, and it is doubtful if the results ill either case are indicative of what happens under actual running conditions. The first of these experiments was made in 1864, on the C. de N ord, with a boiler differing in proportions from those of to-day. In 1911, similar tests were made with two types of American wide-firebox boilers (without superheaters) at Coatesville, Pennsylvania. Cole's estimate was obtained by extending the curves rebr esenunq the results of these tests, as his ratios were based on a firing rate of 120 lb. of coal per sq. ft. of grate per hour, while the maximum attained during the tests was only 77 lb. The whole question needs further investigation. One thing, at least, seems certain, i.e., as the firing rate is increased, the firebox heating surface accounts for a smaller proportion of the total evaporation of the boiler.
The method of calculating heating surfaces described on p. 62 is the same as is generally employed by all American rail roads, except the Pennsylvania. On the European continent it is customary to compute heating surfaces from the side in contact with fire and gases, which is just exactly the opposite to English and American practice. In official descriptions of Pennsylvania engines the evaporative heating surface is calculated after the usual American manner, but the superheating surface is measured according to Continental ideas. In the St. Louis and Altoona test plant reports, all calculations, charts, etc., involving heating surfaces, are made entirely on the Continental basis. These discrepancies are a source of great annoyance and often lead to misunderstandings.
The table at the top of p. 62, setting forth the evaporative heating surface required per I.H.P. developed, is indeed an ultra-conservative approximation. On the basis of those figures, the horsepower capacity of some well-known engines would be as follows:-
| | | |
| --- | --- | --- |
| 1 | Royal Scot—L.M.&S. | 1,225 |
| 2 | Pacific—L..& N.E. | 1,725 |
| 3 | Mountain—P.L.M. | 1,810 |
| 4 | Hudson—New York Central | 2,245 |
| 5 | 4-8+8-2—Southern Pacific | 3,250 |
| 6 | Baldwin No. 60000 | 3,250 |
It is known that No. 60000 will produce over 4,000 I.H.P. without difficulty; the New York Central Hudson type can indicate 2,900-3,000 H.P. continuously, and the Southern Pacific 4-8+8-2 type has maintained 5,000 H.P. at the tender drawbar.
On the subject of boiler efficiency, an extract from an article by A.I. Lipetz, of the American Locomotive Co, is quoted:- "I think it would not be amiss to touch here upon a certain misconception which has lately attained a widespread circulation. It has become customary to include the gain from feed-water heating in boiler efficiency; the latter has been therefore, artificially inflated, in some instances to 89½%. The incorrectness of such a computation is obvious: the gain is due to a partial condensation of the exhaust steam and to the recovery of a portion of. the latent heat in the exhaust steam which otherwise would be lost. This has nothing to do with the boiler as a device for extracting heat energy from fuel and trans- mitting it into water and steam. If water fed into the boiler is preheated by some external means, naturally more steam will be generated than is the case with cold water. If the same amount of heat units is liberated in the firebox, an equal amount of heat units will be transmitted in each of the two cases, as nothing has been changed in the boiler and the efficiency of the latter has thus 'not been improved.
"The gain from feed-water heating should be listed separately, as this is being done in the Pennsylvania testing plant bulletins, or it should be included in the efficiency of the engine. The latter is low (about 13 % in the best modern locomotives) for the reason that a great amount of heat is lost with the exhaust. Therefore, if part of the loss is recovered, it should be placed on the credit side of the engine. In any event, it should not be .included in the boiler efficiency."
There is little doubt that the heat recovered by an exhaust steam injector is included in some of the higher boiler efficiencies listed on p. 63, and these items are to be accepted only in the light of the above statement by Lipetz. When boiler efficiency is made to include the effect of a feed-water heater or exhaust steam injector.vthe resultant figure is certainly not to be compared with that obtained from another bailer of equal heat-absorbing capacity, but not equipped with either of those heat-recovering devices.
The statement regarding the reason for a comparatively law "boiler-demand factor" in America is open to. question. If the average coal is inferior to. that of Great Britain, there is no doubt that it is fired at a faster rate, so that the amount of heat liberated per square foot of grate area is at least equal. Our engines are worked at a combination of speed and cut-off which will consume all the steam that can be generated by the biggest boiler that can be provided within the allowable weight limit. Oil is used as fuel exclusively in the fireboxes of 7,300 American locomotives, and the fact that these oil-burning engines are designed with exactly the same relative dimensions as coal-burners indicates that quality of fuel has little to do with the "boiler-demand factor."
In the tables an page 63, three sets of figures taken from Cole's ratios are quoted as representative of American practice. One of these is credited to its original source, the other two. are not. A few words in regard to. these ratios may be in order. They were first compiled in 1911 by the late Francis J. Cole, then chief consulting engineer for the American Locomotive Co. In addition to. being 19 years old, they represent the ideas of only one of the three large American locomotive builders. In 1911, the small-tube superheater had just been invented, boiler pressures were lower than now, the 'feed-water heater' was practically non- existent in America, and the mechanical stoker was still in the evolutionary stage. The need far a complete revision of Cole's ratios has been well stated by C.A. Brandt, of the Superheater Co,
Brandt's suggestian that 17½ lb. per I.H.P. hour be taken as the basis for calculating steam consumption of modern American locomotives is very goad, if applied only to passenger engines, some of which are doing their work on even less steam. For goods engines a higher estimate is advisable. In this connection, it should be pointed out that test plant figures for steam consumption per unit of work done are almost invariably based only on the steam actually delivered to the cylinders. 'The various auxiliaries on American locomotives, without which practical operation would be almost impossible, must be taken into account. The steam necessary to. supply them may amount to. anything from 1½ to. 3 lb. per I.H.P. hour.
Tests on a so-called "super-power' 2-8-4 type locomotive revealed a total steam consumption of nearly 23 lb. per I.H.P. hour, in heavy goods service. The first high-pressure engine of the Delaware and Hudson Co. required 17.9 lb. of steam per I.H.P. hour. Remember that this was a two-cylinder compound 2-8-0 engine with 350 lb. working pressure.
It is to be hoped that Phillipson's work will appear in book form at some future date, as it will be of great value to the student, the practical locomotive man, and the large class best described as "locomotive enthusiasts."
Highland engines and their work. C. Hamilton Ellis. 395
I am exceedingly grateful to Mr. Cameron far pointing out the several technical errors which occur in my book on the Highland engines; at the same time, I would like him to understand that "getting first-hand evidence" from the shops is not so easy as it sounds, especially in the case of a railway like the old Highland, and where I have done this, I have found certain responsible authorities to contradict one another on a number of important paints. Again, with regard to the old locomotives, which were before my time, I find that the E.L. Ahrons' information does by no means always tally with that included in THE Locomotive articles, published during the War (WW1) and which I have read .recently.
Coming to the modern side of the argument: I am well aware that theoretically, the rebuilt Lochs ought not to. "eat coal," nor should the rebuilt Small Bens lose their steaming powers. On the other hand, a number of enginemen whorn I have consulted have strong views on the subject, all of which clash with theory. Possibly they have become accustomed to it by now, and theory is turning aut to be correct after all. As to River or 938, Big Ben or New Ben (not to mention Large Ben," by the way), I have quoted the class names as I have heard them used at sheds varying from Blair Atholl to Wick. The Rivers were certainly called the 938 class, but that was on the Caledonian Ry, Again, I can understand Mr. Cameron's accusation regarding my views an the rebuilt appearance of the Small Bens. I am, as he says, an enthusiastic Small Ben-ite. and I still do not like their transformation into hybrid Dunalastairs,. though it is less distressing than the aspect of the rebuilt Lochs.
Returning for a moment to corrections, I might add myself that it would, perhaps, be more proper to. refer to. the saddle-tank engine No. 1A, Needlefield, as a pannier tank locomotive, probably one of the very earliest of this now fairly common variety. Regarding electrification, perhaps it is best to. avoid controversy; at the same time, after living. for a considerable period in South Germany and seeing things with my own eyes, I still stand on my previous argument.
Canadian National Rys. 395
4-6-4 passenger engine with booster, No. 5700, with 6 ft. 8 in. driving wheels and carrying a working pressure af 275 lb. per sq. in., was in service. It was much neater in external appearance than the usual American locomotives; the Westinghause cylinders are hidden inside a baffle plate over the cylinders. Five of these engines were being built by the Montreal Locomotive Warks for working the "International Limited" train between Montreal and Chicago,
Reviews. 396
Essays of a locomotive man. E.A. PhiIlipson, The Locomotive Publishing Co. Ltd.
Under the heading of ''Technical Essays," a series of articles appeared in Locomotive Magazine between May 1926, and July, 1929, dealing with various aspects of locomotive operation. The publication of these created such interest that the author, E. Phillipson, has now reproduced them, with but very slight alteration, in book form under the above title. There are thirty-five essays in all, covering a wide range of subjects, and a considerable number of illustrations are also introduced where these are helpful in elucidating the text. The value of these essays is enhanced by the fact that Phillipson has practical knowledge of his subject and although the inquisitive reader may, perhaps have littl~ difficulty in deciding from which railway he has gained most of his experience, the articles are not written from any narrow point of view, and treat pretty generaIJy and fairly all the subjects dealt with. The essays are in plain practical language, easily understood by any member of the running shed staff, figures and formulae being in the main conspicuous by their absence. The problems of locomotive operation to-day are complicated by many factors previously unknown or of little influence. All these are fully dealt with and their bearing on the question discussed, so that for all who have to deal with the service of the locomotive this book should be of considerable assistance.
The Wonder book of inventions. A.M. Low. Ward, Lock & Co. Ltd.
The title of' this profusely illustrated volume adequately descnbes the extremely Incid letterpress, which makes it a book to be read with profit and pleasure by the reader who possesses little technical knowledge. It should make an ideal present to a thoughtful boy, or, indeed, to anyone interested in the many recent inventions which are transforming our everyday lives. The twelve colour plates include one of the L. & N.E. Ry. water-tube boiler locomotive, No. 10,000, and some of the chapter headings are as follow: The Post Office Tube Railway, What electricity can do for us, Wonderful Machinery, How a petrol pump works, Rocket cars and planes, X-ray and radio activity What photography shows us, Safety at sea, etc.
Obituary. 396
Death of R. Herbert Lapage, in his 82nd year, at Walmer, on 3 November 1930. Lapage was co-patentee with T.W. Worsdell and August von Borries in the system of two-cylinder compound locomotives, and was at one time connected with the locomotive department of the Central Argentine Railway.
Alfred Ingram, founder .of the firm of Alfred Ingram and Co, railway engineers, died suddenly in his office in Victoria Street on the 3rd inst. Mr. Ingram, who was about Sixty, was for many years in the carriage and wagon department of the Metropolitan Ry. at Neasden.
We also regret to announce the death, which occurred in the last week in October, of M. Weiss, chief mechanical engineer of the Swiss Federal Rys.
Trade notes & publications. 396
Metropolitan Ry. 396
Ordered eighteen motor coaches, fourteen driving trailer coaches, fourteen first-class coaches and nineteen third-class coaches from the Birmingham Railway Carriage and Wagon Co. Ltd.
United Kingdom Metallic Packing Syndicate Ltd., Liverpool. 396
Pamphlet setting forth the advantages of their metallic packings and lubricators. Different types of packings have been evolved owing to the change from saturated to superheat.ed steam for locomotives, and special packings for marine work and refrigerating machines have also been put on the market, particular attention being given to the metals and alloys used. A large number of engines, both in England and the .Colonies, were fitted with UK. packing, which, for simplicity, durability, and economy in maintenance is giving entire satisfaction. The United Kingdom Universal Lubricator is of the displacement type, ahd is simply and strongly constructed, It ensures efficient lubrication of the parts requiring it and only in such .quantities as are necessary, thereby effecting great savrng in oil, reducing costs and prolonging the life of the engine.
Number 460 (15 December 1930).

Rebuilt "Claughton" locomotive, L.M. & S. Ry.. 397. illustration
Patriot type, produced at Derby Works: Nos. 5971 Croxteth and 5902 Sir Frank Ree (latter in works photograph) with three-cylinder layout of Royal Scot class.
Pacific type locomotives, Nanking Shanghai Ry. 398. illustration
Eight locomotives built by North British Locomotive Co. under the direction of A.J. Barry, K.A. Wolfe Barry and J. Lumsden Rae, consulting engineers
Tank locomotives, Mauritius Ry. 399. illustration
Four 0-8-0T supplied by Kitson & Co. at behest of Crown Agents for the Colonies
High pressure locomotive, Paris Lyons & Mediterranean Ry. 399-401. illustration
Henschel & Sohn of Cassel 4-8-2 with Schmidt Henschel boiler and four cylinder compound layout
Sentinel locomotives for the Wisbech & Upwell Tramway, L. & N.E. Ry.. 401-2. illustration
L.N.E.R. class .Y10 : a two-speed double-ended tramway locomotive.
Narrow gauge corridor train, L.M.& S. Ry. — Northern Counties Committee. 402-3. illustration
For boat train serrvices between Larne Harbour and Ballymena to design of W.K. Wallace
Three-cylinder shunting engine, Southern Ry., 36, 404 + folding plate. 3 diagrams.
Includes sectionalized diagrams and notes J.T. Marshall valve gear for inside cylinder.
Sentinel Cammell articulated steam rail car, L. & N.E. Ry.. 405-7. 3 illustrations, diagram., plan.
Test run King's Cross to Cambridge and return. Unit named Phenomena. Woolnough 300 psi boiler
T.R. Perkins. The Bishop's Castle Railway. 410-12. 5 illustrations
Previous part began p. 369. See also letter from author on page 98 of Volume 44
Great Western Ry. 414
The names appropriated for the twenty "Hall" class of 4-6-0 engines now under construction are given by the G.W.R. Magazine as follow:-
4981 Abberley Hall.
4982 Actou Hall.
4983 Albert Hall.
4985 Albrighton Hall.
4985 Allersley Hall.
4986 Aston Hall
4987 Brockley Hall.
4988 Bulwell Hall.
4989 Cherwell Hall.
4990 Clifton Hall.
4991 Cobham Hall.
4992 Crosby Hall.
4993 Dalton Hall.
4994 Dowmton Hall.
4995 Easton Hall.
4996 Eden Hall.
4997 Elton Hall.
4998 Eyton Hall.
4999 Gopsol Hall.
5900 Hinderton Hall.
A further twenty engines of the Hall class are to be built at Swindon next year.
New engines completed at Swindon Nos. 5160-2, 2-6-2 tanks, Nos. 5793-9, 0-6-0 tanks (fitted with the vacuum brake), and Nos. 5293-4, 2-8-0 tanks, whilst No. 6742, 0-6-0 tank, had been delivered by the Yorkshire Engine Co. Ltd., and No. 8725 by W.G. Bagnall Ltd.
David L. Smith. Difficulties of footplate work. 414-15
Concluded from page 381.)
Little comment is required on the modern tender. The need for a self-trimming type is generally admitted, and those in use are quite satisfactory, the introduction by the L.M. & S. Ry. of an entrance door to the coal space being a valuable feature. It is a curious thing that no British railway seems ever to have provided any better means of access to the tank filling hole than the awkward scramble over coal and fire-irons. Many Continental and American designers narrow their coal space so as to provide a gangway along the tank top to the rear end of the tender. Of course, water troughs have done away with many tank-filling scrambles, but even so, water columns will always be necessary in some locations. And here a word on the subject of water columns. In pre-grouping days, some railways provided columns that could be operated by one man. The fireman could ascend the tender, pull up the leather pipe, and turn the water off and on where he stood . Now these are being replaced by standard columns, which require the services of two men-one to haul round and insert the pipe, and the other to stand on the ground and adjust the feed-surely a rather retrograde step in these days of improved working! A water-stop is invariably the place where the driver wants to employ the time in lubrication and inspection, or the fireman wants to attend to fire-cleaning. Now they have both got to stand by the water column, and many valuable minutes are lost. Added to which, no man on the ground can adjust the feed so accurately as the man on the top who is watching it fill, and an overflow into a tenderful of indifferent coal can produce a very bad trip indeed.
Now, it may be thought by the foregoing that British enginemen must be inveterate grumblers, but this is far from being the case. They have their likes and dislikes, but generally speaking, they adapt themselves to circumstances, and the old style of driver who condemned an engine in its entirety because he did not approve of its sanding gear is not much in evidence now. It is a curious fact that firemen seem to have little objection to shovelling a large amount of coal. A fireman will go quite cheerfully from an engine burning 40 lb. of coal per mile to one consuming 60, and beyond remarking that his new charge is "sore on stuff" will make little comment. But let an engine become a bad steamer, and you hear about it at once! For a bad-steaming engine is an absolute and unmitigated nuisance, and no compartment- travelling passenger knows the amount of energy, mental and physical, expended by a crew in getting such an engine through to its destination on time. And here, in this matter of steaming, let us record a very definite improvement. Research and experience seem to be having their effect with our designers, and though one, or a class of engines, may give temporary trouble nowadays, this usually disappears when their ways are understood, and the scandal of engine after engine of a class of chronically bad steamers being turned out to commence their heart-breaking careers seems mercifully to be a thing of the past.
In the matter of rough riding of engines, the amount of footplate discomfort that enginemen will suffer uncomplainingly has really to be felt to be believed. For enginemen are by no means prone to report such matters. On a certain railway, which shall be nameless, there is a class of engine, also nameless, which, though excellent engines on a well-laid track, if put on to an indifferent or badly-aligned road develop a most alarming roll. Now this, it is believed, has never been reported officially by the drivers concerned. They know their engines' charac- teristics; they put the brakes on when she begins to roll and they certainly never think of reporting the matter to head- quarters. That is thoroughly wrong, of course, but it shows the engineman's curious mentality.
There is no need to dilate on the advantages of keeping a driver to his own particular engine, or, if it must be, of placing an engine under the jurisdiction of two drivers, double-shifting. It is· a practice worth all the thought and attention that a shed fore- man can bestow upon it. Another point that is not so often stressed is that of keeping the men in small links. Particularly does this apply to men engaged in running, say, business trains into town over a cr?wded piece of road. The running of these, timeke~pmg on which is of exceptional importance, the keeping clear of checks from the train in front and of avoiding delays to the train behind, is quite a scientific problem. Each train has its own particular difficulties, and if a driver runs that train for, say, one week in eight, he cannot possibly attain the accuracy of operation that arises from his being on that turn every second, or at the most, every fourth week.
The difficulties, therefore, which beset footplate- men are many, and it is to be feared that they are added to, at the present time, by the far from satis- factory maintenance of some of the engines. Economy, standardisation, and the inevitable neglect of non- standard designs, make the footplateman's work very hard at times. He doesn't complain unduly, and, as has been shown, he is willing to make a big effort to keep things going. But those who are tempted to economise through the doubtful means of a decreased standard of maintenance would do well to remember the words of a driver recently, after he had completed a particularly strenuous trip on an engine in particu- larly bad condition. He said: "I don't mind the hard work. I am big and strong and fit for it. But I'm scared that some day when I'm fighting away trying to keep one of these old crocks on her feet I'll run through a signal."
For the engine driver is not only chief engineer down below; he is captain on the bridge as well. Railway officers are inclined to be over-anxious con- cerning safety in many less vital directions. Let not this aspect of it be neglected.
"Springs and Suspension". 415. diagram
A propos of the substantial volume now being issued by The Locomotive Publishing Co. Ltd., with the above title, a contributor sends us a sketch, reproduced herewith, showing an interesting curio bearing on this subject which he noticed during a recent visit to the Berlin Travel Museum. As indicated, it is a railway wagon bearing spring, constructed entirely from four wooden "plates," and made fiat, so that when the load comes on, it has a reverse camber. This is considered the last word in modern practice in this country, so the intelligent anticipation by a "wooden spring" maker-for the obvious purposes of simplicity in fabrication-has distinct interest. According to the dimensions, 4 solid wooden beams of 1¾; in. by 6 in., the breaking load would be in the neighbourhood of 40 cwt., so that the working load can be taken as I ton, or 4 tons on the springs for the total wagon, which would be approximately correct for the period. The label attached states that the spring was taken off a wagon at Bremen in 1850. Railway springs of early dates are known to have been fitted with copper back plates, and also with iron back plates, but this is, we believe, the first instance we have had brought to our notice of railway springs constructed of wood.
Cheshire Lines Committee. 415
Branch between Winsford and Cuddington to be closed for passenger traffic at the end of the year. The L.M. & S. Ry. announce the closing of the line from Ayr to Turnberry, the traffic to the latter place now being worked via Girvan.
Rail motor cars in Hungary. 416-18. 3 illustrations
For working local lines on Royal Hungarian State Railway. Ganz & Co. of Budapest. Internal combustion engine running on a benzole/petrol mixture with mechanical transmission through a clutch and gearbox. Four wheel or bogie for narrow gauge with third and second class seating and lavatories. Heating provided via the radiators.
Correction. 418
A regrettable misprint occurred In our November 15 issue, page 363. Lord Baden-Powell is not a grandson of George Stephenson, who had none. He is a godson of Robert Stephenson. [not found]
Aden Railway. 418
This 29-mile line, originally laid down by the military during WW1, and opened for passenger and other traffic in 1922, had been dismantled. The plant and equipment, carriages, tank wagons, and shop tools had been acquired by Geo. Cohen & Co., of Commercial Road; London.
Transporting locomotives from Leeds to Manchester Docks by road. 418
A difficult transportation task was undertaken last month by Marstons Road Services, of Liverpool. This consisted of taking by road six Pacific type locomotives built by Kitson & Co. Ltd. for the Soudan Government Rys. from Leeds to the Ship Canal Docks at Manchester for shipment: Each locomotive weighed 53 tons, and was hauled on a Scammell articulated lorry weighing 32 tons over a specially surveyed road, which, on being examined after the passage of one of the engines, showed no signs of damage. When it is realised that the route taken starts from Leeds at from 150 ft. to 200 ft. above sea level and crosses the Pennine Range .at from 1,000 ft. to 1,500 ft., the difficulties, not to speak of the danger, of descending such long and steep gradients can be imagined. The route taken was via Huddersfield.
F.W. Brewer. Historical notes on the counterbalancing of British locomotives. 418-21
Concluded from page 388. Although it is not the writer's intention to go outside British practice, it is essential briefly to refer to the valuable work done in connection with locomotive counter-balancing by two Continental engineers, Nollau and Le Chatelier. The former went thoroughly into the theory of the matter in 1847. In the following year, Le Chatelier compiled a treatise on the subject, and in 1849 carried out some practical tests with an engine, both with and without balance weights, on the Paris-Orleans Ry. These tests proved that effective balancing of the motion parts not only conduced to economy in coal consumption, but also to the attainment of higher average running speeds, with less general wear of the engine. It was in consequence of these historic trials that Daniel Kinnear Clark came to take a personal interest in the question. After carefully studying the matter, Clark, in 1852, laid down rules which, with slight variations, were afterwards generally adopted. They provided for the balancing of the whole of the weight of the revolving parts, and for a proportion, up to two- thirds for inside cylinder engines, and up to seven- eighths for outside cylinder locomotives, of the reciprocating weight, the balancing to be done by means of counter-weights in the rims of the driving and (if any) coupled wheels. This method became standard practice on account of its simplicity. It was-and is-a compromise, for the reason that the weight and momentum of the reciprocating masses of two- cylinder engines are not effectively counteracted in certain positions of the piston, etc. When, for instance, the balance weight is moving either above or below the driving axle, its action is a vertical one, the tendency being to lift the wheel as the weight passes over the axle, and to cause the wheel to strike the rails—producing a "hammer-blow"—when the weight reaches the bottom centre. Thus, at half-stroke there is a constant variation in the static load on the driving wheels, and the dynamic load, or hammer-blow, has been known to be as much as 25 per cent. of the static weight. Some engineers, therefore, prefer to balance a minimum proportion of the reciprocating weight, in order to reduce the vertical disturbance due to the excess balance at mid-stroke, and it is in this respect that variations from Clark's rules, as applicable to two-cylinder locomotives have occurred. Nevertheless, his rules have, broadly speaking, held good, and have been regarded as a legitimate compromise in the circumstances. The first engines balanced by Clark were said by him to have been those of his own design, with outside cylinders, on the Great North of Scotland Ry., of which line he was at one time the locomotive superintendent, but his name is more familiarly associated with his balancing of the Canute, one of Joseph Beattie's 6 ft. 6 in. singles, on the London & South Western Ry., in 1856. This engine, which originally had balance weights of 85 lb. in each driving wheel, was, at the instigation of Clark, fitted with new counter-balances, each of which weighed 186 lb., and this alteration was stated to have resulted in a fairly substantial saving in coal consumption, besides an increase in speed.
The earlier weights were made in two halves, which were bolted together between the spokes. They were afterwards sometimes forged solid, and, later still, were cast with the spokes and wheel rim. In 1861, Connor, the locomotive chief of the Caledonian Ry., introduced tapered weights, forming part of the wheel,the weight being thus more evenly distributed, and brought into action more gradually, as compared with counter-balances of "rectangular" shape. The "half-moon" weights subsequently became very popular, and their use to-day may' be defined as all but standard practice. They were 'not, however, riecessarily or quickly adopted on every line, and some railways continued to employ the old pattern. The latter is, in fact, still used on the G.W. Ry.
Following Clark's investigations, locomotive balancing gradually was extended, but it was of an irregular character. Owing, probably, to the strength of the permanent way, a good deal of diffidence was shown in the matter of balancing the reciprocating masses, since the additional weight required for those masses was liable to cause a more or less serious hammer-blow on the rails. Hence, many passenger engines for some years had counter-balances for the revolving parts only, these engines being chiefly of the single driving wheel type. Practice respecting four-coupled engines varied to the extent of fitting weights to some and not to others, of engines of the same type and class. Again, some inside cylinder engines had the weights in the coupled wheels (as distinct from the main driving wheels) fixed in the wrong quadrant, as compared with present-day methods. Weights for the last-mentioned wheels often coincided with those of the driving wheels proper (as would be the case in outside cylinder engines), but it is possible that the side-rods were in such cases reckoned as part of the counter-balancing. The making use of the coupling-rods as a counter-balance would appear to be the explanation of the absence of any weights whatever in the wheels of a fairly large number of old L. & S.W. Ry. 7 ft. and 6 ft. 6 in. 2-4-0 outside cylinder express engines of Joseph Beattie's design. These engines are now scrapped. The practice of regarding the coupling-rods as being of themselves sufficient for the balancing of the motion parts was, of course, quite common for inside cylinder six-coupled goods engines, and many modern locomotives of the latter description have been built in which the counter-weights in the wheels have been wholly omitted. But, for large-wheeled passenger engines with outside cylinders such a practice had certainly in more recent years become unusual. A matter affecting the balancing of inside cylinder engines has reference to the placing of the coupling- rod crank-pins on the same centres as the main cranks. This plan, known as the Stroudley arrangement, is exceptional, the great majority of British coupled-wheel locomotives, of the inside two-cylinder kind, having the corresponding inside and external cranks disposed at an angle of 180 deg. to one another. Mr.Wm. Stroudley instituted the practice in question when on the Highland Ry. in 1866, and he continued it when on the London, Brighton, and South Coast Ry. from 1871 to 1889., Alex. McDonnell, of the Great Southern and Western Ry. of Ireland (to mention the lines by their old titles), is said to have given it a trial. A good many of Wm. Dean's engines on the Great Western Ry. had it, notably, a couple of 7 ft. 2-4-0 broad gauge convertible engines, of 1888; the standard gauge rebuilt River class of 2-4-0's, of 1895-97; and the Badminton and Atbara classes of 4-4-0s, of 1897 and 1900, respectively. More recently, A.J. Hill, on the Great Eastern Ry., adopted it for his own express engines of the 4-6-0 type, in 1913, and a series of similar engines, but fitted with poppet valves, and built as late as 1928 (by Beyer, Peacock and Co. Ltd.), also have the Stroudley crank arrangement. One objection to it, on the score of balancing, is that larger counter-weights are considered necessary than when the inner and outer cranks are placed opposite each other, i.e., at 180 deg. Sometimes use is made of balanced crank-axles (those in which the crank cheeks or arms are prolonged in an opposite direction) either in place of, or supplementary to, weights in the wheels. F.W. Webb introduced such axles in 1889, in his three-cylinder, non-coupled compound express engines of the Teutonic class, on the London & North Western Ry., for the purpose of partly balancing the heavy low-pressure piston and connecting-rod, the low- pressure driving wheels carrying large weights in the rims, as an additional balance.
Crank-axles of this description are rarely applied to ordinary two-cylinder engines, but Dugald Drummond, on the London and South Western Ry., adopted them in 1903 for a series of 6 ft. 4-4-0s, and subsequently in 1904 and 1911 for 6 ft. 7 in. classes of that type. He also, the writer thinks, tried them in some 0-4-4 side tank engines in 1905. All of these L. & S.W. Ry. locomotives were sufficiently balanced in the driving axle as to render any weights in the driving and coupled wheels unnecessary. In the latter respect, Drummond's plan was exceptional. Geo. Hughes, on the Lancashire & Yorkshire Ry., also employed balanced crank-axles in a number of tank engines; these, however, were of the 2-4-2 type, and, moreover, had crescent-shaped weights in the wheels. Another engineer to fit such axles to two-crank engines, in this instance 4-6-0s, was Geo. Whale, on the L. & N.W. Ry., the engines concerned being the 6 ft. 3 in. Experiments and the 5 ft. 2½ in. mixed traffics, of 1905 and 1906 respectively. These 4-6-0s were also further balanced by wheel weights. Whale's successor, C.J. Bowen Cooke, extended this divided form of balancing to the 4-6-2 tank brought out in 1910. In the case of four-cylinder locomotives in which the cranks quarter the circle, a somewhat similar practice may be followed. The reciprocating parts. being self-balanced, only the revolving masses have to be dealt with independently. The latter are sometimes balanced wholly in the wheels, and sometimes partly by extended crank webs for the inside revolving masses, and partly by wheel weights for the outside rods. Rim weights are the rule, to which, however, Bowen Cooke's four-cylinder 4-6-0 Claughtons, L. & N.W. Ry. (1913) constituted an interesting exception. The external revolving parts of these engines were balanced by extra large wheel hubs having lead-filled spaces opposite the cranks. This plan was introduced by F.W. Webb in 1899, in his four-cylinder 4-4-0 compounds. The latter, and also the Claughtons, had, by the way, balanced crank-axles. Other instances in which similar axles were employed in four-cylinder engines are as follow: By Mr. D. Drummond in his 4-6-0s, L. & S.W. Ry. (1905-1912); by Mr. H. A. Ivatt, in his 4-4-2 compound, No. 1421; G.N.Ry, (1907); Geo. Hughes, L. & Y. Ry., in his first 4-6-0s (1908-9), but not in his later series; by H.N. Gresley, in the reconstructed simple 4-4-2, No. 279, G.N. Ry. (1915); and in the G.W. Ry. four- cylinder 4-6-0s as built from 1922 onwards. The G.N. Ry. compound, No. 1421, was converted to a two-cylinder simple in 1920. The principal four-cylinder engines which were not fitted with balanced crank-axles were Churchward's 4-6-0s on the Great Western Ry. (1907-1914); Robinson's 4-6-0s on the Great Central Ry. (1917); and Hughes' 4-6-0 tender (1923) and 4-6-4 tank engines (1924), on the L.M. and S. Ry.
As regards three-cylinder locomotives, the balanced inside crank was not employed, in the modern sense, until Mr. Gresley brought out his "Pacific" on the G.N. Ry. in 1922, a practice which he has since followed in his other three-cylinder types for passenger and fast goods traffic. The various triple-cylinder classes introduced by Worsdell on the N.E. Ry. from 1909 had an ordinary crank-axle, as, again, had the Smith 4-4-2 compounds on the G.c. Ry. (1905-6), and the Midland Ry. 4-4-0 compounds (1901-1909. Mr. Holden's three-cylinder simple 0-10-0 tank engine, G.E. Ry. (1902) also had a non-balanced single-throw axle. The latest three-cylinder express engines to have a balanced crank-axle are the Royal Scots on the L.M. & S. Ry. (1927) and the Sandringhams on the L. & N.E. Ry. (1928), the engines in both cases being 4-6-0s. ot to extend this article unduly, the writer may conclude by quoting the practice followed in regard to two notable modern types of express locomotives, viz., H.N. Gresley's three-cylinder Pacific or 4-6-2, L. & N.E. Ry. (1923), and R.E.L. Maunsell's four-cylinder 4-6-0, Lord Nelson, Southern Ry. (1926). The former engine, which has three cranks at 120 deg., has the respective revolving weights balanced in each coupled wheel. The reciprocating weight for the middle cylinder is balanced in the driving wheels, and that for the outside cylinders is equally divided among the six coupled wheels, a total of 60 per cent. of the recip- rocating masses being counter-balanced. The crank-axle is built up of five pieces, and has oppositely extended webs for the purpose of balancing the crank itself. In the case of the Lord Nelson, the four cranks are at an angle of 135 deg. to each other, and the balancing is carried out as follows :-All the revolving weights in their respective wheels; ten per cent. of the reciprocating weight in the leading and trailing coupled wheels, and twenty per cent. in the intermediate pair, so that the total proportion of the reciprocating weight balanced in this engine is forty per cent.
An element of disturbance not previously referred to, is that due to the angularity of the connecting-rod. Going in the forward direction, with steam on, this causes an upward pressure on the slide-bars, the pressure increasing towards the top and bottom crank centres, and decreasing as the dead centres are approached. The tendency of this upward pressure on the crosshead, etc., is to lift the engine on each side alternately and to set up, in consequence, a rolling motion. It follows that the disturbance is greater with relatively short connecting-rods, and in cylinder engines in which the cylinders are outside the frames. The modern locomotive, however, if well balanced, will run with all reasonable steadiness at high speed, and will not be affected by this particular disturbing force to any serious extent.
20-ton hopper coke wagon, L.M. & S. Ry. 423. illustration
Obe hundred hopper wagons, similar to that shown in photograph, had been put into service. They were fitted with eight bottom doors, which were independently operated; the construction of the body is designed to enable the load to be entirely self-discharged through the bottom doors merely by the removal of French keys securing the doors. The solebars and headstocks are of channel section 10 in. deep, and the longitudinals of 1 in. thick steel plate, strengthened with 3 in. by 3 in. steel angles. A crossbar directly above each wheel connects the longitudinals, both being girder section, 10 in. deep. The whole frame is well stayed by angle knees and gusset plates. The buffing and drawgear, wheels and axles, axle-boxes, brakework, etc., are all to R.C.H. standard 20-ton drawings. The brake of double type gives a leverage of 30 to 1, thus providing efficient retarding power for shunting operations. The bottom portion of the hopper is of ! in. thick steel plate, . and the construction such that the whole load could be discharged through the doors with a minimum of labour.
Institution of Locomotive Engineers (London). 421
The meeting held at Denison House on Thursday, 27 November, was devoted to a lecture given by C.F. Dendy Marshall on the Rainhill Locomotive Trials of 1829 (Paper 269). The lecturer, after outlining the position of locomotive construction at this period, and recording the conditions of the competition, proceeded to describe and illustrate on the screen the different engines entered for trial with photographs of their designers and builders. Needless to say, a most interesting and instructive evening was spent. The Chairman, Mr. H. Kelway-Bamber, in proposing a vote of thanks to the lecturer, emphasized the very unique position occupied by him as an expert on the history of the Liverpool and Manchester Ry. Mr. J. Clayton, in seconding, commented on the improvements developed in locomotive design since 1830. The pictures shown included a number of illustrations from the author's popular book, The Centenary History of the Liverpool and Manchester Railway. An entertaining discussion followed in which Messrs. Twinberrow, Whitaker, Pennoyer, Bell, Howard, Holcroft, and McIver took part. At the next meeting on December 17, . H.I. Andrews, B.Sc. (Grad.) will read. a paper on Possibilities of Condensing on Locomotives.
London & North Eastern Ry. 421
Nos. 2820 Clumber and 2821 Hatfield House latest Sandringham class to be put into service from North Road Works. Two interesting engines had been scrapped, Nos. 1869 and 1870, the only four-coupled engines with 7 ft. 7½ in. wheels in the country (class "Q1"). No. 10,000 was again in the shops having its cylinders reduced in diameter. No. 1616, C class tender engine, had been sold to the South Shields, Marsden, and Whitburn Colliery Ry. One of the 2-8-0 R.O.D. locomotives, No. 6371, had been supplied with a G.N. pattern boiler with round top firebox.
Trofinoff auto bye-passing piston valves (T.A.B. piston valves) on Metropolitan Ry. 0-6-4 tank locomotive. 422-3. 2 diagrams
In 1929 locomotive No. 94 was fitted with T.A.B. piston valves under the direction of G. Hally
Notes on oil-lubricated wagon bearings,. 423-4
Avoidance of hot boxes. Design of covers (LNER light metal door commended). Bearing pressure. White metal: lower lead content to reduce risk of melting.
A new iron for cylinder castings. 424
Booklet issued by Workington Iron & Steel Co. for its UCO low carbon iron
Shipment of locomotives and rolling stock in running order. 425; 426. 2 illustrations
Motor vessels Belpamela and Beljeanne of Belships Line fleet shipped locomotives manufatured by Vulcan Foundry from Birkenhead to the Buenos Ayres Great Southern Railway in Argentina and electic units to Buenos Ayres Central Terminal Railroad. The ships were built with Sir W.G. Armstrong Whitworth engines
Axholme Joint Ry. 426
Had taken delivery of first of two Sentinel-Cammell steam railcars: No. 44 was first and was in green livery.
Birmingham Railway Carriage and Wagon Co. Ltd. 426
Orders from Entre Rios Ry for four bogie postal vans and from Argentine North Eastern Ry for three vehicles of same type.
J.C.M. Rolland. Petrol electric rail-car and trailers, Victorian Rys. 426-7. illustration
Built by the Victorian Railways with a six-cylinder 220 H.P. engine and General Electric generator and two 750 V dc traction motors. The car seated 19 first class at the end furthest from the engine and 35 second class passengers. It had a pressure flushing system lavatory and iced drinking water. The car was vin service between Melbourne and Yarram. Consideration had been given to fit it with a pantograph to work on the electrified routes by electric traction, but this was considered to be over-complex
Workshop notes. 427
New locomotives and rail cars, Canadian Pacific Ry. 428-9. 3 illustrations
L,M. & S. Ry. Northern Counties Committee. 431
The Parkmore branch and the Ballyboley to Doagh narrow gauge lines were being closed to passenger traffic. The Parkrnore branch was built in the early 1870s and opened as the Ballymcna, Cushendall and Red Bay Ry. for the transport of iron ore to the main line. Later, passengers were carried, and in 1884 amalgamation with the Belfast and Northern Counties Ry. took place. The Parkmore line was the first narrow gauge railway in Ireland. None of the original locomotive stock remained. Nos. 1 and 2 were scrapped in 1923 as N.C.C. 101 and 102. No. 3 was scrapped in 1908 as N.C.C.
Correspondence. 431
Engineering Department, locomotives of the London & South Western Ry. F.W. Brewer
The article on the above subject affords a very interesting additional chapter in the history of the locomotives of the old L. & S.W. Ry.
It will be noticed that several of the engines mentioned in the article bore the surnames of people who were either directly or indirectly connected with railways. In the case of the engines, Yolland, Rich, and Hutchinson, there is little, if any, doubt that these were named after three of the then four inspecting officers of the Railway Department of the Board of Trade, viz., Col. W. Yolland, C.B., Col. F. H. Rich, and Major- Gen. C. S. Hutchinson, all of whom were R.E.'s. Of what one may call the railway inspecting officers of the old school, there still remains an ex officio one in Sir H.A. Yorke, C.B., who retired from the Board of Trade some years ago, and who recently resigned from his position as a director of the G.W. Ry. Referring to the drawing of the outside-cylinder 2-4-0, Hutchinson (Fig. 11), it may be remarked that the peculiar arrangement of the springs and bearings of the leading wheels is similar to that adopted by Mr. Joseph Beattie, but the corre- sponding engines of the Holland Ry. had these springs placed inside the frames.
The method of balancing the motion parts of the 2-4-0 tank engine, Scott (Figs. 12 and 13), is also worth noting. Instead of there being counterweights both in the driving and in the coupled wheels, the balancing is confined wholly to the latter, i,e., to the trailing wheels.
Breakdown cranes, etc. Wm. T. Hoecker.
On page 171 of the May LM you describe the crane there illustrated as "the largest . . . yet constructed in the British Isles." I would remind you that in 1926, Cowans, Sheldon and Co. Ltd., of Carlisle, delivered to the South Australian Railways two steam wrecking cranes, each capable of lifting a maximum load of 107 tons.
It may be of interest to note that a crane recently built for the Union Pacific RR, by the Bucyrus Erie Co., has a lifting capacity of 178 English tons at 17t ft. radius On the auxiliary hook, 40 English tons can be lifted at a radius of 48 ft. This is an exceptionally large crane, as the average American crane has a maximum capacity of from 125 to 150 short tons. Permit me also to offer two comments on Mr. Phillipson's article on pages 241-2 of your July number:
1. The usual thickness of steel plates for inner fireboxes, as used in American practice, is as follows: Side, crown, and back sheets, ! in. tube sheet, t in. to tin.
2. About 33,000 locomotives in the United States are now equipped with mechanically-operated firebox doors.
Reviews. 432
The development of the locomotive (die Entwicklung der lokomotive) within the province of the Union of German Rys, R. von Helmholtz and Ministerialrat W. Staly. Vol 1. 1835 to 1880. 460 pages, 706 illustrations, 39 tables. Munich: R. Oldenbourg. Bound in cloth. Text and table, 2 vols. London: The Locomotive Publishing Co. Ltd.
Historical literature relating to the technical evolution of the steam locomotive in the countries of Central Europe is not very extensive, so that many will welcome this first instalment of a systematic and chronological account of the development of locomotive design up to the present time. This work is being carried out with the assistance of the Union of German Rv. Administrations, which includes also those of Austria, Hungary, Holland, Norway, Sweden, Denmark, and Switzerland. To mark the occasion of the Railway Centenary, the first volume, which deals with the period from 1835 to 1880, has just been published. In it is detailed the evolution of the single expansion steam locomotive, with many interesting illustrations from drawings and photographs. The early locomotives of English origin are numerous and fully dealt with. Following these it is shown how the Continental locomotive designers, before the industry had developed far, broke away from the English types and entered on new ways of designing, more particularly in view of the steady increase in traffic necessitating heavy locomotives with much greater tractive power. In Austria, for instance, the construction of the Semmering Ry. brought about the design of the first mountain locomotives to traverse sharp curves, while the earliest express engines were designed to run over the practically level roads of' Northern Germany. So much material has been placed at the disposal of the authors of this exhaustive work that it has been impossible to deal with every detail, and they have, therefore, confined their selection to represeritative types and to discuss critically the main 'features, and at the close of each evolutionary stage give an example to illustrate the progress made, and embodying the most recent inventions of ·the particular period.
In the-second portion of the work the improvement in the design of the more important details and accessories is outlined, and it is interesting to observe that several devices which are to-day regarded as improvements for locomotives, were experimented with in the early days of locomotive construction. An outline of the gradual development of the locomotive will be of service, not only to specialists in railway engineering as well as locomotive builders, but of interest to all who like to follow the advances made since the commencement of the development of the most important system of transport. The book is very well printed and copiously illustrated, and may be recommended with confidence to all who can read the German language, as an interesting and valuable contribution to historical literature connected with the steam locomotive.
British Railways Press Bureau. 432
35 Parliament Street, Westminster, S.W.1; booklet giving many hitherto unpublished facts about the railways. It points out the railway industry is the largest private undertaking in the country with a capital of £1,100,000,000, and a normal income of over £200,000,000. The railway traffic returns are a faithful indication of the state of industry generally. Brief accounts are given of the principal departments with statistics. Chapters dealing with the equipment, main- tenance and renewal of the track, passenger and freight rolling stock, purchases, docks and steamships, etc., are included. The booklet is well produced, and well worth the attention of all interested in railways. Appropriate pen-and-ink sketches add to its attractiveness. See also British Railways Press Bureau.
Trade Notes & Publications. 432
Establishment of a branch of G.D. Peters & Co. in India. 432
Technical staff and offices at Bombay and Calcutta, marked another stage in the developments of G.D. Peters and their associated companies. Founded in 1869, the firm had been foremost amongst the pioneers in the development of rolling stock equipment, and subsequently in association with The Consolidated Brake and Engineering Co. Ltd. and The British Power Railway Signal Co. Ltd., have been responsible for the introduction of a number of appliances and fittings which contribute materially to the safety, comfort, and convenience of the travelling public. At the extensive and well equipped works at Slough is manufactured the well-known C.B.E. vacuum brake equipment and B.P. power signalling apparatus with which officials of the Indian Ry. ,Administrations are already familiar. There also is produced the pneumatic door operating and control apparatus now recognised as an invaluable aid in handling suburban passenger traffic by rail or road; the plastic arc weld- ing plant and electrodes, besides a miscellany of fittings and furnishings required in the construction of rolling stock.