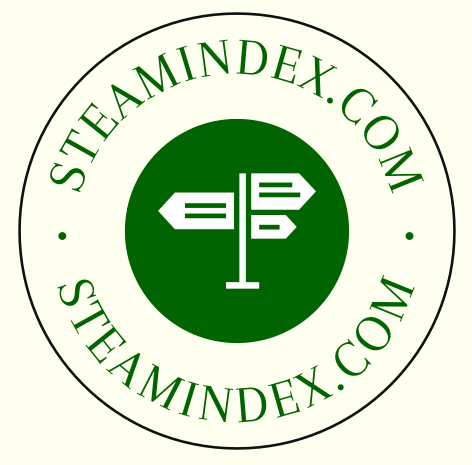 The Midland Record was attractively produced in the usual Wild Swan style: that is in a Brunelian format which fits at Didcot, but nowhere else where A4 is favoured for page formats. There is remarkably little attention to its "series" nature. Most periodicals from the commercial bookstall type to the serious tend to treat each Issue as a book and this ensures that the series is moderately well known within the railway enthusiast brotherhood, but is virtually unknown in public libraries. Due to its cost it is unlikely to be treated in the same depth as other material on the steamindex website pages. There is a further problem in that Midland Engines, a sort of NRM/Wild Swan joint venture, is a sort of second cousin, twice removed, to the Record, although the monograph nature is more evident and the material tends to be dated, presumably at the behest of the NRM. As usual with this form of publishing the journal transgresses into alien ground: the Great Eastern Railway and British Railways, for instance. As is obvious most Issues have not been seen and reliance has had to be placed on several excellent websites, but these do not quote pagination, nor do they give any idea of content, but they do give authorship and thus it becomes possible to recognize the work of Atkins, Braithwaite and Hunt and their contributions to locomotive historical development: would it be too cynical to state their static beauty?.
Sadly KPJ failed to acquire copies when they were available (even in Sheringham in what used to be the bookstall) and has more gap than collection. He would like either to borrow copies to make entries for the gaps or receive information about what is within them. E-bay rarely has material available.
Andy Brown. St. Pancras. 4-30.
Includes contemporary photographs of station under construction and plans which show changes in platform and track layouts
Andrew Hobbs. Kirtley era carriages: the saga continues. 31-41
The odd spot. 42-4
Photographs of Kirtley 0-6-0 cab interiors plus one of smokebox with door open
Andy Brown. Midland Railway liveries: some facts about paint. 45-52.
Bob Essery. Nottingham goods. 53-61.
MR lineside. 61-4
Water cranes: official diagrams
Ramps & jacks. 65-6.
Includes photograph of interior of breakdown van on p. 66
Bob Essery. Midland Railway motor trains in the Midland, LMS & BR period. 67-79.
Includes transcript of memorandum from James E. Anderson of 9 July 1908 relating to Symes examining the operation of the motor trains (push & pull) between Sheffield and Doncaster worked in sandwich mode consisting of compo brake No. 3448, locomotive 0-6-0T No. 1637 and third brake No. 746. Complaint had related to fore and aft oscillation: Symes recommended tightening couplings. Illustration: 0-4-4T No. 1272 with former LNWR driving trailer. Also letter of 23 May 1908 concerning water consuption by 0-6-0T No. 1632 when working motor train on Ripley branch on 21 May 1908. Steam rail motor No. 2233: side elevation and plan; also interior; MGNR 4-4-0T No. 8 with Pullman car; MGNR 4-4-0T No. 19 at Harpenden (P.C. Dewhurst); MR 0-6-0T No. 1632 in sandwich formation; and 0-4-4T No. 1257 also in sandwich formation
MR freight. Sam Cowan. 80-1.
0-6-4T No. 2004 at New Mills post-1912
Midland Railway at Burton. 82-3
Midland territory. 84
Ambergate
Bob Essery. The Visit of Messrs. Reid & Anderson to the USA in 1920. 85; 90
Report is dated February 1920 and refers to "last autumn" therefore the visit took place in 1919. The officers were R.W. Reid, Carriage & Wagon Superintendent and James Anderson, Deputy CME. The report was to F. Tatlow, General Manager
Midland Railway Class 3 0-6-0. 86-9.
R.S. Carpenter. Coaley Junction for Dursley. 107-27
156 class 2-4-0 No. 155A. (photograph). 1
Jack Braithwaite. Midland Railway locomotive aesthetics. 3-20.
Early Midland Railway locomotives, like many of those on contemporary railways, had quite a varied appearance. This was largely due to the fact that some had been purchased from privately-owned locomotive building firms, each of which displayed their own distinctive character and design. Some were exceedingly pretty engines, notably the 'Early Sharp' and 'Little Sharp' 2-2-2s, often referred to as the 'Sharpies' by locomotive historians. They were built by Sharp, Roberts & Co, a company whose title changed (after Richard Roberts left in 1843) to Sharp Brothers, and later still, to Sharp, Stewart & Co.
In their external features, the 'Sharpie' 2-2-2s exhibited some classical 'architectural' features, probably due to their designer, Charles Beyer, having originally been trained as an architect. This aspect was exemplified by the shape of the very ornate chimneys, mounted on square plin ths wi th much elaborate beading, the bell-mouthed tops of which were finished off with bright copper, and also in the ornamental dome casing of polished brass, mounted on square bases made of the same material. The frames of the engines reflected both strength and elegance, and the locomotives were generally notable for their excellence of detail design and beautiful workmanship. They soon gained a most distinguished reputation that was handed down among railwaymen of later generations. Their dome casings were described by John Fuller in the 1894 volumes of the American Locomotive Engineer as 'one of the prettiest dome covers ever made', and reference was also made to 'the Tuscan design' of these 'beautiful domes'. Fuller continued: 'I believe there is nothing in a railway coppersmiths shop which can give to the workmen a greater satisfaction for the labour bestowed, than one of this kind of dome'. Before emigrating to America, Fuller had worked for the South Eastern Railway on 'Sharpie' engines.
The 'Sharpie' 2-2-2s were used on more railways than any other British express engine design, before or since, being supplied to many British and Irish railways, as well as to lines in France, Germany, Italy, Denmark and Austria. An outside cylinder version was also built and used by the Jamaica Railway, and the Berlin-Hamburg Railway.
On some of the later engines of the 'Little Sharp' 2-2-2s, and on all of his 'Big Sharp' 2-2-2s, Charles Beyer introduced an external style much more appropriate to the developing taste of the mechanical engineer. These locomotives were fitted with plain bell-mouthed brass dome casings, and less ornate (but still elegant) chimneys, without square plinths. This later style of chimney had also been fitted to some of the earlier 'Sharpies'. From this time onwards, the classical 'architectural' style, really only suitable for small engines, was gradually discarded by this famous designer.
Prior to his appointment on the Great Northern Railway at Peterborough, Samuel Waite Johnson, as a 'gentleman pupil' at Doncaster, fired for six months to Driver Thomas Woodley and he may well have worked on the GNR 'Little Sharps', at that time working the Doncaster to Leeds trains via Methley. This could possibly account for Johnson's apparent affection for the type as recounted elsewhere.
The 'Jenny Lind' 2-2-2s designed by David Joy and built by E.B. Wilson & Co., were also very fine and ornate-looking engines in appearance, with polished copper tops to their fluted dome and safety valve casings. These embellishments of polished copper, rather than of brass, were a feature in the designs of some other railway works of this period, being used by John Hawkshaw on the Lancashire & Yorkshire Railway, and on the 'Old Crewe' designs of the London & North Western Railway; in these latter cases, however, the whole of the mountings were of polished copper. At first Kitson and Co. also favoured very ornate external styles, as witness their two Cramptons built for the Midland Railway in 1848. However, the style quickly changed, and the standard Kitson engine evolved, showing a plain, simple, pleasing design without, perhaps, achieving the elegance of outline of a Charles Beyer locomotive. When Matthew Kirtley, the Midland Railway Locomotive Superintendent from 1844-1873, began to establish his own external style for his locomotives, he was seemingly influenced by the standard Kitson engine. His early 2-2-2 engines, for example, had a resemblance to Kitson's designs, especially in the shape of the chimney and dome casings. During the same period, circa 1852-1858, two other classes of 2-2-2 passenger locomotives running on the Midland Railway displayed the external characteristics of their makers. They were the '130' class 2-2-2s built by Robert Stephenson & Co. in 1852, and the '120' class 2-2-2s built by Sharp, Stewart & Co. in 1853. These latter engines may have been designed by C. Beyer, although, after resigning from Sharp, Stewart & Co., he spent from six to eight months touring Great Britain and Europe before founding his own firm in 1854, with Richard Peacock. Clement Stretton, writing for the Locomotive Engineers and Firemen's Journal, said of the two designs:
'Some of the leading firms did not take kindly to working to the company's drawings. Stephensons were willing to build six engines provided they could use their own pattern of framing, also their own chimney and safety valve cover. Messrs Sharps would build ten engines if they could employ their own framing and splashers and place their own brass dome close to the chimney.'
Beyer, Peacock & Co. built two beautiful outside-framed 0-6-0s in 1858, with all that company's external characteristics. Other firms, too, sometimes used their own style of chimney on Kirtley designs: a batch of 0-6-0s built in 1867 by Kitson & Co., for example, carried standard Kitson chimneys. The '170' class 2-4-0s built by Beyer, Peacock & Co. in 1867, received that firm's copper-capped chimneys, which I consider to be the most attractive of all copper-capped examples. An exact copy of this Beyer Peacock chimney was used by Joseph Beattie on his later London & South Western Railway designs, and also by his successor William George Beattie (except on the latter's final class). The standard Kirtley locomotives of the late 1860s and early 1870s displayed an appearance of rugged strength with their massive outside frames and bold, simple outlines, the effect of which was good, and certainly most picturesque. When Samuel Waite Johnson rebuilt the Kirtley engines and substituted his own elegant chimney and boiler mountings, the resulting combination of the picturesque and the elegant produced a group of locomotives with irresistible appeal to the eyes of their beholders.
Kirtley's masterpiece was undoubtedly his famous '800' class 2-4-0s of 1870, although some of his other engines lasted much longer. After the rebuilding by S.W. Johnson, the '800' class gained a remarkable reputation, both for their fine appearance and excellent performance. W.B. Thompson wrote in 1950: 'Myoid friend, the late Ernest. L. Ahrons, who knew Johnson personally and used to discuss locomotives with him, I think maintained the opinion to the end that the rebuilt '800' class were the greatest achievement of Johnson's whole career.'
Kirtley's '890' class 2-4-0s, despi te the Kirtley chimneys and boiler mountings, perhaps showed signs of the influence of another hand — possibly that of Edward Snowball, the Chief Draughtsman of Messrs Neilson & Co. Snowball was an artist in his work, and designed engines that were exported to many parts of the world, but his work has never been fully appreciated. Indeed, he may have been responsible for the design of the superbly-elegant curvilinear splasher casings, which first appeared on the Midland Railway on S.W. Johnson's '1502' class 2-4-0 engines, built by Neilson & Co. in 1880-81. This truly artistic feature became standard, from 1883 onwards, on all of Johnson's srnall-boilered, coupled express passenger engines.
Perhaps the most attractive-looking of all the Kirtley designs was the Johnson rebuild of Kirtley's 2-2-2 No. 33, the Midland Railway Directors' engine from 1881 until late 1897. In my opinion, this was quite the prettiest little engine ever, and I would hope that, some day, a skilled model-maker will recreate her, coupled to the official saloon. That would indeed be a sight to contemplate with pleasure!
Widely regarded as the greatest artist of the steam age, Samuel Waite Johnson reigned as Locomotive Superintendent of the Midland Railway from 2 July 1873 to 31 December 1903. His reputation for designing handsome locomotives had been established on the Great Eastern Railway, with such attractive engines as the 'Butterflies' (as his two famous yellow-painted 4-2-2 rebuilds of Robert Sinclair's 2-2-2s became known), the three 2-2-2 rebuilds of the same class (one of which, No. 60, was also painted yellow), and his own designs of 2-4-0, 0-6-0, 0-4-2 tank, 0-4-4 tank, and pioneer 4-4-0. Johnson's two GER 4-4-0s were the precursors of that noble dynasty of elegant, small boilered 4-4-0s, built between 1876 and 1901 for the Midland Railway. Two most attractive 'Little Sharp' 2-2-2s, No. 73 and 74, were built at Stratford in 1870 to a design modified by Johnson. The Johnson 'Little Sharps' were slightly heavier than the standard Charles Beyer design, and must surely rank among the most charming of all these celebrated engines. According to E. L. Ahrons, No. 74 was painted plum colour — a portent perhaps for the future?
I consider the Johnson locomotive to be the very embodiment of beauty of form, combined with elegance of proportion and neatness of detail design. Johnson was undoubtedly influenced artistically by Charles Beyer; possibly both men had studied Williarn Hogarth's book Anaiysis of Beauty, which included an illustration of 'The Line of Beauty' — a shallow 'S'-shaped curve. Wherever practicable, Johnson used this 'Line of Beauty' to enhance the outlines of all of his small-boilered engines, and this contributed, in no small measure, to their exquisite appearance. Head-on views, for example, show the effect created by the use of this line, and from the top of the chimney to the bottom of the curved guard irons, a succession of beautiful curves was created,
Johnson's first built-up chimneys, finely proportioned and expensive to make, were masterpieces of subtlety, whilst his later one-piece cast iron chimneys have been considered by many to be the most elegant steam locomotive chimneys ever designed.
Johnson used brasswork to set off his locomotives' appealing blend of choice lines, good proportions and livery. Yet such adornments were restrained, and were never allowed to dominate; rather, the metalwork enhanced their excellent proportions.
The influence of Charles Beyer on the aesthetic design of the Johnson locomotive must again be stressed. When in 1854, Beyer founded his famous firm with R. Peacock, his designs became world-renowned for their simple beauty and elegance of outline, and it has always seemed to me that Johnson, even further, honed, perfected, and improved on the high standards Beyer had already established. The Johnson chimneys, bell-mouthed dome casings, safety valve casings, and the curved ends to the buffer planks were clearly derived from Charles Beyer's practice.
S.W Johnson designed the jacketed smokebox, with its outer casing flush with the boiler clothing, for his incomparable single-wheelers, built from 1887 onwards. In 1892, this feature was introduced on the 7 ft 4-4-0s of the '2183' class, and remained standard on all small-boilered 4-4-0s subsequently built by Johnson, although with some exceptions. These were the ten 6 ft 6 in engines Nos. 2581- 2590, built by Beyer Peacock & Co. in 1900 for the MR, and the forty 6 ft 6 in 4-4-0s for the M&GNJR, 33 of which were built by Sharp Stewart & Co. in 1894 and 1896, and seven by Beyer Peacock & Co. in 1899. Also four of Johnson's delightful 5 ft 9 in 4-4-0s for the S&DJR, perhaps his most compact and individual 4-4-0s, were built in 1896-1897, to the original 1891 design.
The effect of the above-mentioned change produced some strikingly beautiful locomotives. The '2183' class engines had even more gracefully-curved smoke- box waists than those of the earlier 4-4-0s, plus longer 9 ft coupled wheel bases. This further enhanced the sheer beauty of shape and elegant grace of line of the S.W Johnson small-boilered 4-4-0. The '2183' class 4-4-0s were visually-appealing engines, and some connoisseurs of steam locomotive outline considered them to be Johnson's loveliest design; I certainly rate this class amongst the most elegant locomotives ever to grace the railway line.
Some appreciations of the Johnson locomotive from the aesthetic aspect will show the esteem in which his designs were held. World-famous authority Charles Rous-Marten (1844-1908), whose reputation for complete impartiality was well deserved, wrote, each year from 1896 to 1908, reports on British express locomotives for the Bulletin of the lntemational Congress of Railways. In his 1897 article, he commented on Johnson's 7ft 9in '115' class 4-2-2s thus: 'The superb new single-wheel express engines ... These engines are remarkable for their graceful proportions and handsome appearance'. His 1898 article si ngled ou t for aesthetic appreciation Johnson's 7 ft 4-4-0s of the '60' class: 'They possess a particularly fine appearance'.
The 1898 volume of The Engineering Magazine contained an article which described the first batch of the Johnson '115' class 4-2-2s as 'five new single wheel express engines of singularly fine proportions and handsome appearance', and also referred to 'these superb locomotives'. The Locomotive Engineers and Firemen's Joumal, in a report on the tragic accident at Wellingborough in 1898, said of the Johnson 7 fr 4-4-0 No. 1743 and her train: 'The engine and the splendid twelve wheeled coaches formed one of the very finest trains in the Kingdom or in the world'.
Well-known technical author, George Gentry (1870-1964), a former pupil of the North London Railway at Bow Works, and for many years a most distinguished writer on all kinds of mechanical subjects, gave an appreciation of Johnson's Great Eastern Railway 'No. 1' class 2-4-0s, published in the Model Engineer for 13 January 1916:
'They bear the hallmark of the wonderful proporrions always aimed at by Mr. [ohnson and which culminated in his 4-4-0 Midland 'insides' which some enthusiasts declare were [he most beautifully proporrioned engines ever produced, nor even excepting the same engineer's 4-2-2 'inside' singles for the same railway.'
The Railway and Travel Monthly for February 1918 contained a letter on locomotive aesthetics from Captain Ronald Sinclair, then serving in France, from which the following is extracted:
'I think, however, that many people will agree that no engineer in this country ever built more beautiful machines than Mr. S.W Johnson for the Midland Railway. All his express engines were perfectly proporrioned, neat in outline, well-balanced and gave an impression of both speed and power. The old Midland livery also added to their beauty ... The Johnson Singles were world-famed, of course, for their grace and beaury, and his more recent Belpaires and Compounds are excellent examples of beauty of design. I do not think that the Deeley Compounds and '990s' are as handsome as their predecessors of the Johnson era.
The celebrated builder of small 'live steam' locomotives, L. Lawrence (1882-1967), whose articles published in the Model Engineer under the nom-de-plume 'LBSC', had a world-wide following. In 1935, referring to the Johnson single-wheelers, he wrote that they 'were among the most graceful engines that ever took the road'. In 1942, he said of the first of the Johnson singles introduced in 1887: 'And what an engine too, one of the most symmetrical machines ever put on rails, in the opinion of most enginemen.' L. Lawrence particularly admired the 7 ft 9t in 'Princess of Wales' series of 4-2-2s, and aesthetic tributes to them appeared in six articles he compiled.
In his novel, Fleming of Honister, the famous author Graham Sutton (1892-1959) paid a remarkable tribute to the small-boilered Johnson 4-4-0s: 'Yet, I reckon those Johnson 4-4-0s with their sleek lines and curving brass rimmed splashers, are the handsomest engines ever built or ever likely to be.' Sutton was born at Scotby on 26 February 1892, and had boyhood memories of those lovely Johnson locomotives passing through his home village station, on the Settle & Carlisle section of the Midland Railway. G.S. Inglefield, writing in the February 1927 issue of the Model Railway News on 'My Favourite Prototype', said of P. Stirling's 8 ft 4-2-2s of the Great Northern Railway:
'The artistic lines on which they were built were only surpassed by the Midland 4-2-2 designed by Mr. Johnson. This locomotive marks, I consider, the zenith of the locomotive engineer's artistic achievements. The shapely chimney, the graceful lines of the frame, the unobtrusiveness and absence of mis-proportion of any form, provide such pleasing relief to the stumpy (or perhaps 'stovepipe') smoke-stack, massive boiler and general ungainliness of the present-day locomotive ... It was indeed an enjoyable sight to see one of these engines at the head of some fast north-bound express. It is my favourite protorype, not only from their pleasing appearance, but from their combination of the artistic and the efficient.'
This article was illustrated by a pen and ink sketch of Johnson's 7ft 9 in 4-2-2 No. 117.
The very full report on the locomotive procession at the Railway Centenary held in Darlington, and published in The Times of 3 July 1925, was interesting in that only one locomotive of those taking part was mentioned from the aesthetic viewpoint, this being the Johnson 7 fr 9 in. 4-2-2, described as 'among the most graceful engines ever produced.' That great authority, C.F. Dendy Marshall (1873-1945), writing in 1930 on the constituent companies' locomotives which formed the LMS Railway, commented on 'S.W. Johnson, who produced remarkably fine engines of the 2-4-0 and 4-4-0 type' and 'a magnificent series of 4-2-2 engines with double frames which were among the handsomest ever built.' Celebrated artist, model maker, designer of miniature steam locomotives and painter, E.W. Twining (1875-1956), whose exquisite coloured plates illustrated Alfred Rosling Bennett's classic book Historic Locomotives and Moving Accidents, published in 1906, wrote on locomotive aesthetics, in 1937: 'What, for instance, more beautiful engines were ever built than Johnson's Midland bogie singles?' Twining made a fine model of one of these celebrated locomotives in 1899, when he was 24 years of age. The classic address on 'Railway Design', delivered to the Council of Industrial Design in 1952 by George Williams, contained the following comment: 'Ideals of beauty vary with the individual and whether one admires the rounded ou tline of a streamlined locomotive or not, none will question the beauty of outline of a Johnson bogie single of the old Midland Railway.'
World-famous authority O.S. Nock, born in 1905, has many memories of the pre-Grouping railways, and had recalled seeing Midland engines running in their matchless red livery. He is on record as giving his considered opinion that the family of Johnson 2-4-0s were the most beautiful passenger engines ever to run in this country, and also that the small-boilered Johnson 4-4-0s, collectively, were the most beautiful eight-wheeled engines in Great Britain of their time, from 1876 to 1901.
The foregoing tributes are just a few of hundreds that have been paid to the artistry of S.W. Johnson's locomotive design down the years.
Johnson' s large-boilered designs of 4-4-0s, both simple and compound, and his large 'H'-boilered 0-6-0 goods tender engines, lacked the elegant grace of his small-boilered locomotives, but they still had a fine appearance, particularly when judged from a modern standpoint. The first thirty Belpaire 4-4-0s were perhaps the best-looking, for they carried the beautiful Johnson chimney, which exemplified the undoubted truism that the external design of the chimney is the focal poinr of steam locomotive appearance. The final fifty Belpaires, many built under the Deeley regime, suffered a loss of appearance due to the fitting of 'Flower- pot' chimneys. However, in my opinion, this chimney did not si t too badly on large-boilered locomotives, but when a few singles, 2-4-0s, small-boilered 4-4-0s and 0-6-0s received a lengthened version, the effect was appalling, and the classic beauty of those types sadly marred. The 'Flowerpot' chimney, introduced during J.W Smith's time as Chief Draughtsman (1901-1906), was first seen in 1903 on three large-boilered S&DJR 4-4-0s, the large 'H'-boilered MR 0-6-0s and, as mentioned above, the later MR Belpaires, during Johnson's final year in office. Smith was the son of the famous W.M. Smith (of the North Eastern Railway), and the 'Flowerpot' chimney was rather reminiscent of the Worsdell brothers' style. Smith also used this chimney on a few Great Central Railway engines when he went to Gorton in 1906.
Richard Mountford Deeley introduced a much more austere and severe external style. This approach was entirely suitable for his own designs, but, following the sophisticated elegance of the Johnson outline, it (perhaps naturally) came in for a good deal of criticism at first from the aesthetic point of view. Deeley continued the use of the 'Flowerpot' chimney for a time, although the later parallel chimney with capuchon was evolved during his period of office. This chimney was of great character and lasted well into LMS days, and even into BR days on some engines. Several critics had not got over the change in Midland locomotive appearance as late as 1909. Cecil Allen, writing in Model Railways and Locomotives for July 1909 commented:
'The erstwhile admirer of Midland 'grace' would scarcely recognise the engines of his favourite line now. The regular characteristics of the original Midland engine — the spring balanced safety-valve on the dome, the polished brass safety-valve column, the absurdly inadequate shelter for the enginemen — these have now become a thing of the past, and had begun to do so before even Johnson resigned his office. Mr. Deeley, however, has introduced the most fearsome innovations, which have completely revolutionised the external appearance of the Midland locomotive srock. The small and ugly chimney wi th its capuchon, or smoke deflecror, the flat smokebox door with its number in place of the old wheel and handle, the high running-plate and deep buffer beam, the shapeless cab outline, the generally parsimonious absence of brass-work and lining, and last, but not least, the huge gilt numerals on the tender a la nited States of America — all combine to produce an object of power, but one utterly devoid of grace. The im pression is all the more marked when the newer engines are compared with the graceful lines and smart appearance of, say, the compounds of Johnson's design.'
In the same article, Allen said of the Johnson 'Princess of Wales' 7 ft 9~ in 4-2-2s: 'these engines are generally accepted by connoisseurs as among the most graceful yet designed m this country.'
The Deeley 0-6-4 tanks and Johnson 0-6-0 tanks were also compared by a writer in the same journal in 1912, to the detriment of the former:
'Admirers of Midland engines think of the olden days when the creations of Derby only constituted handsome work. However, we are getting to the day when the idea of power the appearance of a locomotive gives, is considered better than beauty of form and colour.'
Basil M. Bazley, too, wrote in the Railway Notes for April 1910, on 'Handsome Locomotives':
'While Crewe has progressed, Derby has retrogressed: gone is the smart lining, gone is the graceful ou tline, gone is the perfect finish. All Mr. Johnson's engines were beautiful; particular menrion must be made of the' Princess of Wales' class of single wheelers, perhaps the most artistic locomotives of the age. I much prefer them ro Mr. Pat Stirling's big 'singles', though it must be admitted that these were marvellously symmetrical machines.'
It is very true, however, that the eye gradually becomes accustomed to change, and the Deeley compounds and class '990' simple 4-4-0s, in particular, came to be considered very handsome by some enthusiasts of later generations. Personally, I would consider them to be neat, workmanlike, and of great character. It must be admitted that Deeley had a difficul t task following a man like S. W. johnson , who made a steam locomotive such a real work of art. It would also be true to say that the austere external style which Derby favoured suited his own designs perfectly, and set a standard of appearance, slightly modified by Fowler, which lasted into BR days.
Henry Fowler's engines followed the Deeley tradition, and his '483' class superheated 4-4-0 rebuilds with their raised footplating had a dignified appear- ance. This style continued on the LMS, modified (to suit the Northern Division loading gauge) by flat-topped dome cas- ings and shorter chimneys of undoubted character. Happily, some Fowler '4F' 0-6-0s have survived in the preservation movement, as have a number of Fowler '3F' 0-6-0 tanks, the latter a post-Group- ing LMS design of unmistakable J ohnson ancestry, al though lacking the elegant johnson external lines.
The matchless Johnson artistry and beauty of outline, however, can still be admired on the preserved 7 ft 9 in 4-2-2 No. 673, despite some Deeley features now incorporated. The picturesque 2-4-0 No. 158A, too, still delights the eye of the true locomotive connoisseur, as does the 4-4-0 compound No. 1000, preserved as rebuil t, showing the Deeley external style. How fortunate it is that (amongst others) three such magnificent examples of Midland Railway locomotive practice have survived, and what a debt of grati tude we owe to those authorities whr made it all possible.
Acknowledgements
I would like to thank my friend David Tee fa reading through my original draft, and fo his helpful suggestions and interest, also friend Eddie Johnson and Roger Carpenter for thei help with some of the photographs.
Captions to illustrations:
Page 3: This beautiful 7ft Johnson 4-4-0, No. 1745, here seen at Bedford, was one of the '1738' class 4-4-0s of the Midland Railway, one of which was taken as the example to illustrate the beauty and elegance of the British steam locomotive, by Maurice Demoulin in his classic work Practical Treatise of the Steam Locomotive, published in 1898. Demoulin said "In fact the English pay a great deal of attention to the appearance of their machines. Thanks to a well developed mechanical sense the English have managed to devise their own ideal shape for their locomotives, and they never deviate from this at any price. It results as much from the happy choice of proportions, as from the simple, regular lines and the meticulous attention given to the placement of the smallest instrument. This question of appearance, which is not to be looked down on, has almost certainly been influenced by the competition in England with each company trying to draw itself to the attention of a public more discerning about these things than in other countries, by their elegant and well- turned out machines '.. it shows that at a certain level of perfection and without sacrificing any of the essentials, mechanics can become an art ... We do not mean to conclude from this that English locomotives are the most perfect - not at all; we only want to emphasise that their builders were the first who strove to realise that perfection of shape which is the crowning achievement of all practical creation. Besides this concern with the external appearance is not without practical results; while not incurring any additional expense it develops public liking for the railways and promotes staff loyalty."Collection: Eddie Johnson
Page 4: P.C. Dewhurst, eminent engineer and railway historian thought the small-boilered 0-6-0 tender engines achieved "the acme of symmetry": No. 1655 (Neilson built) at Brunswick MSL shed in Liverpool. P.C. Dewhurst born in 1883, began his railway carrer at Kentish Town
Page 5 upper: That splendid railway locomotive artist and footplate man, the late and much missed Graham Lee, always considered Johnson 's '2183' class 7ft 4-4-0s to be the most beautiful steam locomotives ever built. Here is No. 2183 seen at Skipton. Many other tributes have been paid over the years, concerning the aesthetic appeal of this particularly lovely series of engines. George Dow, for instance, said that the '2183' class "exemplifies all the loveliness of line, proportion and livery that Midland engines of Johnson's design invariably possessed."
Page 5 lower: E.W. Twining, writing in Practical Mechanics in November 1934, had this to say: "it is a generally recognised fact that certain locomotive designers in the past were artists in metal. Amongst the many may be mentioned Mr. McConnell of the LNW Railway, Mr. Stroudley of the LBSC, Benjamin Connor of the Caledonian, Mr. Wainwright of the SE & CR and Mr. Patrick Stirling of the Great Northern Railway. But I share the opinion of many other people that the greatest of them all was Mr. Samuel W. Johnson of the Midland .•• This photograph, of Johnson 6ft 6in 2-4-0 No. 1306 in green livery, shows an example of the superb Johnson artistry of design.
Page 6 upper. That great authority, E.C. Poultney, who commenced his locomotive engineering career on the Furness Railway at the turn of the century, contributed to The Engineer in 1950, remarking upon the "graceful outline peculiar to Derby practice of the period. Johnson was (to quote from his obituary in the issue of The Engineer of 19 January 1912) 'a stickler for beauty', a remark with which there will be general agreement." This photograph of 0-6-0 No. 1620, taken at Bath, is a fine example of the sheer purity of outline and neatness of detail design of a typical Johnson 0-6-0 tender engine built by Beyer Peacock.
Page 6 lower: W.J. Bassett-Lowke, who was born in 1877, wrote in Practical Mechanics for April 1938, saying that the Johnson 7ft 6in 4-2-2 was noted for "its excellent beauty of outline" and also commented that "Many railways built single-drivers of the 2-2-2 and 4-2-2 types, and not until 1901 did the last British single express appear. Of these Samuel Johnson's Midland design of 1889 has never been surpassed ... The large 7ft 6in diameter driving-wheels and brass axle-boxes had much to do with the handsome appearance of the 'Spinners' as they were called." This photograph shows one of the larger 7ft 9in 4-2-2s, No. 119 at Bedford. Many indeed, have claimed these locomotives to be the most beautiful ever built. Maurice Demoulin, that great French authority, writing in 1898 on the Johnson singles, had this to say: "One of these engines was shown at the 1889 Exhibition. It is perhaps the most elegant and best proportioned of the English engines, really well thought out right down to the smallest detail, and one of the most remarkable in its operation. " Harold D. Lowthian, a widely travelled writer and commentator, paid a compliment to the smaller Johnson 4-2-2s on 15 August 1896 in the Railway Herald: "There are few people who will venture to suggest that there is a neater or finer-looking engine to be seen anywhere."
Page 7. S.W. Johnson's magnificent 7ft 9½in 4-2-2, No. 21, is seen outside St. Pancras. Of her sister engine, No. 2601 Princess of Wales, which was on show at the Paris Exposition, Charles Rous-Marten, contributing to the Railway Herald, said: "I cannot imagine how any observer possessing artistic taste would hesitate for one moment in awarding the palm for beauty of design to the British locomotives ... I do not hesitate to assert that Mr. S.W. Johnson's 7ft 9½in single-wheeler was by far the most graceful and beautiful engine displayed at Vincennes." The Locomotive and Railways issue of July 1900 described the Princess of Wales in Paris as follows: "The engines of this class are finished in the usual splendid standard always adopted by the Midland and Princess of Wales the exhibition engine looks a perfect picture. " A compliment indeed, in this era of beautiful locomotives!
Page 8: The writer never met the late George Dow, but due to a shared deep interest in locomotive aesthetics, corresponded with him for some twelve years. In a letter dated 31st July 1976, Mr. Dow gave his considered opinion of the Johnson artistry: "1 said that Johnson 's bogie singles were amongst the most beautiful locomotives the world has ever seen. it is my belief that I should have gone further in extolling Johnson by saying that in his time, few, if any, locomotives of other designers equalled his for sheer beauty and elegance, and that this applies to his conversions of Kirtley's engines as well as his own new designs." The rebuilt Kirtiey 0-6-0 No. 842 is seen here at Bedford, and her magnificent finish and livery shows, without question, Johnson's artistic skill and taste in rebuilding the locomotives of his predecessor.
Page 9 upper: This truly lovely Johnson 0-4-4 tank, No. 1280, reminds one of the compliment M. Demoulin paid them in his magnificent four-volume work in 1898: "As with all the Midland Railway locomotives it is outstandingly proportioned."
Page 9 lower: Maurice Demoulin gave his opinion of Midland Railway locomotives in 1898: "This company has magnificent rolling stock, exceptionally well maintained and which has served as a starting point for the high speed models of several other networks; it was one of the first in England to adopt the bogie for its express locomotives." Demoulin illustrated his remarks above with a drawing of a Johnson 2-4-0, and later on, mentioned in his text, the Johnson '1312' class 4-4-0s of 1876. O. S. Nock 's viewpoint, given in 1957, was that "For perfect symmetry of line Johnson touched the heights in his 2-4-0s and his 4-4-0s of the middle period." No. 1400 is a truly lovely example of a Johnson 2-4-0 in 'as built' condition seen at Leeds. The beautifully spaced wheels, which added so much to the classic elegance of these locomotives, may be noted. It was, of course, the Matthew Kirtley 8ft-8ft 6in wheelbase that helped such 2-4-0s to achieve their balanced beauty, which the rebuilt Kirtley 2-4-0s also shared in full measure. Collection Roger Carpenter
Page 10: This picture of one of Johnson's 7ft '60' class 4-4-0s, No. 61 at Birmingham New Street, shows what is, in the writer's opinion, the most magnificent looking and splendidly patrician of all the Johnson 4-4-0s. Some famous personalities of the railway world, such as W. B. Thompson and A. G. Williamson, who actually saw these locomotives, claimed them to be the most beautiful steam locomotives ever built, and C. Rous-Marten and O. S. Nock have also highly praised this particular group of engines for their beauty of design. The writer has chosen his descriptive words for this class with care, for he always considers the smaller 7ft '2183' class to be the most beautiful and elegant of the small-boilered Johnson 4-4-0 family. But surely all classes of the small-boilered Johnson 4-4-0s, including the SDJR and MGNJR versions, had a rare beauty. Collection Roger Carpenter
Page 11: The rebuilt '800' class 2-4-0s were magnificent looking engines and No. 817 makes a particularly splendid spectacle at Sheffield c.1892. E. P. Turner, who contributed many letters to railway and engineering publications, listed the rebuilt '800s', together with five other classes of locomotive, as engines "which have been universally admired for their symmetrical proportions and handsome appearance". This tribute appeared in the Railway Herald in January 1897. The late George Dow greatly admired the rebuilt '800s' and in a letter to the writer dated 3 March 1976, commented: "I think Johnson's artistry in rebuilding is splendidly exemplified in the case of the '800' class; he made a lovely job of them."
Page 12 upper: Those Johnson 0-4-4 tanks stationed at Kentish Town were known as the 'Metropolitan' tank engines. Members of the Railway Club visited Kentish Town in May 1902, and were most impressed. It was said of the fitting shop: "it is very evident by the very smart and cleanly appearance at this and all other departments, that a considerable amount of attention is given by Mr. Weatherburn (District Superintendent) to the upkeep of the works under his supervision. A noticeable feature is that the whole of the numerous machine bases are painted the standard Midland Railway colours, whilst the working parts are finished and kept bright, a practice which imparts a very smart appearance ... Passing through the coppersmith's shop, the paint shop was next reached, where one of the 'Metropolitan' tank engines was observed, having just received her final coat of varnish, the appearance of which caused much admiration." Loco. Pub. Co
Page 12 lower: Driver John Higginbottorn of Bristol, visited the USA and Canada in May and June 1901, taking with him letters of introduction to various railway officials from Mr. S.W. Johnson. On his return, he wrote an article published in the Railway Herald of 17 August 1901, in which he said: "The engine I drive is a most beautiful one, and I often think what a a pity it is that I have to run her in dirty weather." Another article in the Railway Herald for 1 February 1902 is an extract taken from the Bristol Evening News: "Mr. Higginbortom naturally takes a pride in the engines of the Midland Company, the one he has been driving being a most beautiful engine, and two of the same class engines gained grand prizes at the Paris Exhibitions of 1889 and 1900. "The Midland are very particular", continued Mr. Higginbottom, "about having their passenger engines well cleaned, one cleaner to one engine being the rule, and the engine is examined by the foreman cleaner before it is taken out of the shed to begin its day's journey. Visitors who have been over the engine sheds are struck with the thorough cleanliness and remarkable way in which everything is kept, etc." A Bristol-based 4-2-2, No. 37, is shown here. It is known that Driver Higginbottom's earlier engine was the Johnson 2-4-0 No. 1295, but the writer does not know which of the 4-2-2s was his later engine. The Victorians really loved single-wheelers, as is shown by the results of the competition run by the Railway Herald to decide the best locomotive in 1900. First place went to the Johnson MR '115' class 4-2-2s, second place to the Dean GWR 4-2-2s and third place to P, Stirling's GNR '1003' class 4-2-2s. These three classes of single-wheeler, despite the many lovely coupled locomotives of this period, received far more votes than any others.
Page 13 upper: The drawing of this charming 'Little Sharp' 2-2-2, designed by S.W. Johnson and built at Stratford for the GER in 1870, was executed by the distinguished locomotive historian and railwayman, H. Thornton Buckle, prior to the First World War, who copied it from an old photograph which, sadly, did not survive. The locomotive shows a blend of the early practice of Charles Beyer and Samuel Johnson. Beyer influenced many famous locomotive engineers, but none more so than Johnson. Although, strictly speaking, there may be objections to this appearing in an article on the aesthetics of Midland Railway steam locomotives, the writer includes it as an example of the Beyer influence on Johnson artistically, as mentioned in the text. Two of these enchanting engines were built. The dome casing of this engine is of the type so admired by John Fuller, as mentioned in the text.
Page 13 middle: Photograph of Johnson 's superbly handsome 6ft 9in 4-4-0 No. 1580 was taken at Carlisle on 18September 1893 at 12.15. The engine is seen with the original pattern of built-up chimney. In the summer of 1904 this engine made a remarkable run from Hellifield to Carlisle with a special train for L & YR passengers who had missed the connection with the 1.30 p.m, Scotch express from St. Pancras. The special left Hellifield at 18.56, passing Appleby at 19.44, and arrived at Carlisle at 20.13 — 76¾ miles in 77 minutes. Some writers have considered these Johnson 6ft 9in 4-4-0s to be his most beautiful and well-balanced four-coupled bogie locomotives. L & GRP 22253
Page 13 bottom: The beautifully balanced large 0-6-0 tanks are exemplified by this picture of No. 2742 at Kentish Town. The classic Johnson style graced all of Johnson 's small-boitered designs, and these tanks were particularly comely in appearance.
Pages 14 & 15: The first class of Johnson's 0-6-0 tanks were among his most elegant, with a whole series of beautiful curves at the rear end of the locomotive. Here is No. 1103A of Brecon — trim and delightful, a ioy to behold. George Dow said of the Johnson 0-6-0 and 0-4-4 tanks: "I think that, without exception, they were an attractive looking lot, every bit the equal of his tender engines, just as elegant and even more compact, whether they were 0-6-0 tanks or 0-4-4 tanks".
Page 16 upper: S. W. Johnson's splendid 4-4-0 compound No. 2634 is in beautiful external order. The Railway Magazine of November/December 1942 in a feature 'Locomotive Lineaments' which discussed the best-looking locomotives, said that "among other 4-4-0 claimants with outside cylinders there would undoubtedly be the original Johnson 4-4-0 compounds of the Midland and the Adams 4-4-0s of the LSWR." So much for appearance, these engines were fine performers too. P.C. Dewhurst
Page 16 lower; The Johnson 'Belpaire ' 4-4-0s heralded Midland locomotives' new and changed appearance, as shown by No. 814. The leading present-day Midland Railway locomotive historian, David F. Tee, has written elsewhere that "This class was virtually a large boilered version of Johnson's elegant '60' class of 1898, but with coupled wheels 3 inches smaller in diameter, and with more severe outline, to which the Belpaire firebox contributed its part." This is an apt description of the changes made, and the resulting transformation from grace to a more utilitarian and Edwardian outline.
Page 17: The R.M. Deeley style shows to advantage on compound No. 1028. Although the present writer cannot bear to see the Deeley chimney on Johnson's small-boilered engines, it undoubtedly suited his own locomotives. The Deeley compound was a very good-looking engine. The writer prefers them to the later Fowler LMS compounds, although his first ride behind a compound was with one of the latter, in 1929, when he was six years of age, One of the experiences that gave him a lifelong love of the steam locomotive!
Page 18: Even better looking than Deeley's compounds were the 4-4-0 simples, at least to this pair of eyes! No. 993 in original saturated condition is sho wn here at Leicester on 1st January 1910. Note the 'express passenger train' headlamp code even though the locomotive was not coupled to a train. At first glance, it was tempting to assume that the engine was awaiting. the arrival of a northbound express which it would work forward, probably to Manchester since the locomotive was carrying a No. 21 shed plate. However, the depleted coal supply suggests otherwise, so on reflection it seems more likely that it had probably just arrived with a London train. V. R. Webster
Page 19 upper; Midland locomotive outline had undoubtedly changed since the palmy days of 1897, when the Johnson 4-2-2s were referred to in the Railway Herald as "the magnificent singles of the '1853' and '1870' type •.. so successful, economical and symmetrically beautiful". Fowler 4-4-0 No. 533 perhaps cannot claim any such panegyrics, but, nevertheless, has dignity and excellent finish. The latter attribute, always a feature of Midland Railway passenger locomotives, may be noted. Collection R.J. Essery
Page 19 lower; this lovely Kirtley 2-4-0, No. 154A, is one of the celebrated '156' class. As shown as rebuilt by Johnson, she makes a splendid picture. These locomotives, to many, had immense charm, perhaps due to the fact that the Johnson and Kirtley features blended so happily. All Johnson 's rebuilt Kirtley classes were most picturesque in appearance. L & GRP W161
Page 20: One of the R. Stephenson-built Kirtley 2-2-2s of the '130' class, with minor modification by Johnson, and seen here in green livery. No. 135A was one of a class of six locomotives praised for their appearance. E. L. Ahrons thought they were "of exceptionally graceful pattern ", and C. M. Doncaster also referred to them as "of exceptionally graceful design ". Loco Publishing Co.
The odd spot. 20
Small wheelbarrow fitted with rack and bracket to carry tools and vacuum hose photographed by Henr Casserley on 17 September 1936.
8-ton covered goods wagon Diagram 357. 21-3. illustration (photograph), detailed working drawings (side & end elevations & plan)
Keith Miles. Rowsley: the last Midland shed. 24-43.
The Midland Railway had planned to install a coaling plant, but this had to wait until the LMS period when a Stranraer-type was construced, although the one at Rowsley had a higher degree of mechanisation,
Main line [diesel electric locomotive No. 10000 on Midland main line in Herfordshire]. 44-5.
If you must have diesel electric locomotives these were rather good photographs taken by E.D. Bruton near Radlett of 14.15 St Pancras to Manchester express on 13 March 1948 and at Harper Lane Crossing on up 12.05 ex-Derby on 7 May 1949.
Toton sidings. 46-51.
Two illustrations, map and a plan.
MR lineside [water cranes]. 55-61.
Midland carriages Diagram 536. 61-6
Bob Essery. 'The 3.55 Maltese'. 67-80.
03.55 express freight from Birmingham Washwood Heath to Gloucester as recalled by then young fireman in 1951
Peter Smith. Midland Railway signal boxes. 4-23
Long timber truck. 24-5.
Lot 698, Diagram 2970
Bob Essery. Train control. 26-41
Relief arrangements. 42-3
Stan Roberts. MR water tanks and tank houses. 44-9
David Hunt. MR 15-ton steam cranes. 50-5
page 53: 'propping girders' for use with packing: see John Edgington letter
54ft bogie composite brake. 56-79.
Lot 559; Diagrms 1796, 1835
Midland territory. 60-1.
LMS motive power depot at Cricklewood
Bakewell footbridge. 62-6
Reviews
Midland people. 67-8
Bob Essery. The Class 4s in their final condition. 69-80
Bob Essery. Freight from Birmingham. 3-24
Through freight traffic
Keith Miles. A ducal whimsy. 25-9
Tunnel to mprotect view from Haddon Hall owned by Duke of Rutland
Jack Braithwaite. A ride with a 'Highflyer'. 31-5
Locomotive footplate experience in 1889 of journey from St Pancras to Nottingham non-sop via Corby, Oakham and Melton Mowbray. Braithwaite note the original writer's use of "glide", "skim lightly" and "sleigh-like motion" to describe the movement of an inside-cylinder single-driver. Also notes Livesay's observations in the Locomotive for 1944..
S&DJR milk van. 38-9.
S. Roberts. Midland Railway signal arm. 40.
Bob Essery. Sheets, ropes and sacks.41-58.
Andrew Hobbs. Joseph Ellis & Sons: coal (amongst other things) merchants. 59-62.
L.G. Warburton. An introduction to signalling. 63-80
Midland Record No. 4
4P compound No. 1044 on Whit-Saturday 10-coach special from St. Pancras in Harper Lane Cutting on 15 May 1948. E.D. Bruton
Bob Essery. An introduction to goods stations. Part 1. 4-24
powered capstan p. 18/19
Vic Phillips. A practical view of the Midland system of train control. 25-31
Readers' reflections. 31
2-4-0 No. 20060 at Peterborough; 2-4-0 No. 20236 at Peterborough c1936; bridge on Cinderhill branch; Johnson 0-6-0T No. 1885 at Nottingham; 2F 0-6-0 No. 3590 at Nottingham.
Keith Miles, John Hulme and Fred James. 4F reflections. 35-49
L.G. Warburton. Welbeck Colliery Branch Junction. 52-60
Terry Essery. The '5.10 pm Leicester Slow'. 61
Bob Essery. The goods guard. 65-72
Bob Essery. Midland Railway goods brake vans. 73-7
Gloucester station looking towards Tramway Junction in 1910. 1
John Francis. Barnt Green to Bromsgrove: recollections of a railway career. 4-15
R.J. Essery. Selly Oak. 16-19.
MR lineside. Seats. 20
Jack Braithwaite. Cleaning standards of the Midland Railway Locomotive Departmentr in the late 19th century. 21-5.
Malcolm Cross. Midland Territory - Trent. 26-30.
Includes the train departure indicator; page 29 has a picture of a "dog kennel" box: see letter from Steve Duckworth in Midland Record 19 page 77
Phil Tattershall. MR carriages converted for motor train use. 31-5
By the wway. 36
Eric Jarvis. Eric Jarvis story part 1 - Porter to porter signalman. 37-42
Cudworth station. 44
Peter Kay. St. Pancras for the Continent. 49-52
Tilbury to Dunkirk service, 1927-1932
Midland carriages Diagram 508. 55-9
48ft lavatory composite and lavatory brake composite
Bob Essery. Water tickets. 60
To be used by footplate crews when acquiring water from other railways.
Jack Farrar. Train control — an alternative viewpoint. 61-3
Bob Essery. Freight through Birmingham Part 2 - Gasworks traffic in the Birmingham area. 64
Photographs include Mond gas production plant; a Goodall coke quencher; coke ovens at Saltley and on page 77 gas show rooms owned by the Birmingham Corporation Gas Department: see also letter from David Henson in Issue 19 page 77.
Class 2 0-6-0 No. 3153 on down mineral train near Northfield c1924. W.L. Good. 1
Twin distants behind train were for Kings Norton
David Hunt. Swan-necked cranes and breakdown trains. 4-17.
By the way. 18
Eric Jarvis. Signalman. 19-31.
Midland territory. Desborough & Rothwell. 32
c1900
Andrew Hobbs. Early Travelling Post Office arrangements. 33
!844-1873
Midland carriages: MR 54ft brake third, Lot 560. 39-41
Bob Essery. Sileby. 42
MR coke wagons. 46-9
Prevention of accidents to staff engaged in railway operation. 50
Photograph showing disconnection of railway hose
Andrew Hobbs. An overview of early signalling. 51-9.
Very early including railway policemen
MR lineside: Midland Railway lamps. 59-63
Bob Essery. Freight through Birmingham Part 3. 64-80
Double-frame Kirtley 0-6-0 No. 2490 hauling freight between Kings Norton and Northfield in 1923. W.L. Good. 1.
Jack Farrar. Wellingborough marshalling yards — the Up Marshalling Yard. Part 1. 4-17
Bob Essery and Eric Jarvis. Mountsorrel Junction. 18-19.
B.C. Lane and Bob Essery. MR coaling stage, ash pit & tank house. 20-4
Bob Essery. 10/12 ton covered goods wagons. 25-32
Bob Essery. Focus on Barnoldswick. 33-41
By the way. 42
MR lineside. Stop blocks. 43-53
Bob Essery. An introduction to goods stations Part 2. 54-79
4P compound No. 41048 on 11.00 ordinary passenger train from Bedford to St. Pancras at Sundon bridge at 11.36 on 19 April 1952. E.D. Bruton. 1
Bob Essery. Freight through Birmingham. Part 4. 2-23.
Lawley Street
David Hunt. Victorian elegance. 24-7
4-2-2 No. 118/473 on a Bradford to Bristol dining car train.
Peter Saunders. A life in Pitman's shorthand. 29
Diaries kept by a painter (decorator) on the Midland Railway who had to travel long distances to his work; from Derby to work in London in 1915 and to Luton. The diaries were written in shorthand..
Bob Essery. MR 12-ton coal wagon. 31-5
Drawing 3436: wagon with side and bottom doors,.
Bob Essery. The effect of mining subsidence upon railways. 36-41
In the Yorkshire coalfield.
Jack Farrar. Train control. 43-6.
Development of train control system on the LMS/LMR (Midland Sections) after the Grouping in 1923 and nationalisation.
Midland territory. 51
Jack Farrar. Wellingborough marshalling yards. Part 2. 52-64
Down yard
Bob Essery. Point levers. 65
Eric Jarvis. Eric Jarvis story. Part 3. 69
Kirtley double-frame 0-6-0 No. 2678 near Kings Norton c1922. W.L. Good. 1.
Philip Atkins. The evolution of the `Flatirons'. 5-13
alternative schemes for a large MR passenger tank engine, 1903-1906;
Terry Essery. Water Orton to Carlisle freight trains. 21;
Keith Miles. Matlock miscellany. 33
Chris Crofts. Wicker goods. 46
Jack Braithwaite. Some notes on S.W. Johnson's 5ft 9in 4-4-0s for the Somerset & Dorset Joint Railway. 61-6.
Bob Essery. Railway container development up to 1939. 67
Mostly LMS
Tom King, a Midland driver as related to Roy Wlliams. Part 1. 5
Bob Essery. MR cattle wagon. 11
Philip Atkins. The Smith connection. 15-19
Locomotive links between Gateshead and Derby via W M Smith (father) and J W Smith (son)
Robbin Higgins. The Barnoldswick branch. 21
David Hunt. The Johnson compounds. 40-52.
Includes a folding general arrangement drawing.
David Jenkinson. The Midland influence on passenger trains. 53
Bob Essery. Freight through Birmingham Part 5. 69
Class 3 0-6-0 No. 3330 with Belpaire boiler on freight passing Blackwell station c1924. W.L. Good. 1
Jack Braithwaite. The epitome of excellence. 5-
History of the concept of the beauty of Johnson's singles, 4-4-0s and even the 0-6-0s. Notes the involvement of Robert Weatherburn, District Locomotive Superintendent at Kentish Town from May 1885. The Pendreds, Loughnan and Vaughan and Benjanin, of The Engineer also contributed. Illustration: Johnson 6ft 9in 2-4-0 No, 1475 at Bedford shed
Fred James, David Hunt, and Bob Essery. Midland Railway '1121' class 0-6-0 goods tank engines (Class Q and Order No. 1395) — post 1907 Nos. 1845-1899. 14-47.
Almost as detailed as the Midland Engines series: includes general arrangement drawings (side elevation and plan).
Plate layers cabins;
John Simpson. Prayer services at Derby Locomotives Works. 55
Stan Roberts. MR listed building. 61
Tom King as related to Roy Williams. The Deeley 0-6-4Ts — a postscript. 62-3.
Mentions the derailments near Newark, Ashton-under-Hill and Moira, yet claimed that the locomotives steamed well and more surprisingly "rode well".
Midland enginemen's tools. 64-80.
Brushes, shovels, oil cans, etc.
Tom King, a Midland driver Part 2; related to Roy Williams. 5-16.
Eddie Johnson. Didsbury and the Manchester South District Railway. 17-23
Diagram 387 banana vans. 24-7
Drawing No. 327 dated 30 November 1909
Neil Burgess. Mangotsfield;
Photographs takrn by C.L. Mowaton 14 March 1932
Keith Miles. Up the Branch. 31-42
Buxton
[City of Birmingham Gas Department steel wagon No. 719]. 43
See letter from Keith Turton in Issue 16 page 79
Bob Essery. A glimpse at Manchester Central;
Bob Essery. Parachute tanks;
Eric Jarvis Part 4;
Swannington Station
Keith Miles. A Taste of Bakewell pudding. 4-11.
Author was running foreman at Rowsley shed near Bakewell.
Locomotive details. 12-15.
Built-up chimneys and locomotive headlamps, some of which had the locomotive number and driver's name painted on them.
Roy Williams. Tom King, a Midland driver. Part 3. 17-24.
Moved from Bournville to Walsall Pleck on 26 May 1922 where Rigby was the shedmaster. In 1925 the LMS closed Pleck shed and moved the locomotives and staff to several other sheds including the former LNWR shed at Ryecroft where he found that the discipline was more relaxed. See also letter from Arthur F. Hall in Number 16 page 79
Midland Railway standard fog hut. 24-5.
Diagram and illustration: former dated July 1918, Derby.
Tony Overton. Hand shunting signals at Mantle Lane. 26-9.
Hand signals employed by shunters to communicate with each other. Mantle Lane signal box was in Coalville..
D303 12 ton wagon with hinged top plank Lot 595: Drawing No. 2157 dated 5th October 1904. 30-2.
By the way... 33-7.
Philip Atkins. Proposed Midland eight-coupled engines. 38-43.
S.W. Johnson outside-cylinder 0-8-0 with Belpaire firebox drawn up between 1902 and 1903: notes the influence of John W. Smith, the Chief Draughtsman at Derby who was the eldest son of Walter M. Smith of Gateshead.
Bob Essery. Midland Railway loading and structure gauges. 46-57.
Pat Webb. Fitted coal train tests. 59-80.
The committee responsible consisted of R.F. Harvey, Chief Operating & Motive Power Officer; R.C. Bond, Chief Mechanical Engineer; A.E. Robson, Chief Carriage & Wagon Engineering Officer; T.M. Herbert, Director of Research; D. Murray, Chief Freight Officer and D.M. Dear, Assistant Director of Costings.The real organisers were Tom Baldwin, Head of Mechanical Engineering in the Research Department and J.W. Eling-Smith, Assistant Chief Draughtsman of the Carriage & Wagon Drawing Office at Derby. Between 1951 and 1955 the author was closely involved. He had an excellent relationship with his chief: J.W. Caldwell, Chief Locomotive Draughtsman. He also worked with Dennis Peacock, a "knowledgeable eccentric" who was normally in charge of the wind tunnel. The Carriage & Wagon chief functionary was Derrick Lampard. The District Motive Power Superintendent was D.D. Scott, whom Webb considered may have been from St. Rollox.
There were tests with both vacuum-brake and air-brakes. The motive power used was a mixture of standard locomotives, often used in pairs, and for the air-braked tests specially modified locomotives fitted with brake pumps (Britannia class and Standard Class 5, and initially L1 class locomotives borrowed from Stratford: the Toton drivers had a very low opinion of these locomotives, especially thir riding properties.
David Hunt. Superheater Class 2s in service. 4-9.
Illustrations (all W.L. Good unless otherwise indicated): No. 493 at Birmingham New Street at west end of Platform 5 c1913; No. 521 at Barnt Green on a stopping train in 1921; No. 405 on 12 coach down express passing King's Norton & Northfield on 18 June 1921; No. 494
Eric Jarvis Story Part 5. Barrow-on-Soar. 10-17.
Bob Essery. Walworth Road Coal Depot. 18-32
Tom King, a Midland Driver, Part 4 – as related to Roy Williams. 33-43.

Jack Braithwaite. The Butterflies: some notes on S.W. Johnson's original bogie single-wheeler and 4-4-0 designs for the GER. 45-8.
Johnson 4-2-2 rebuilt at Stratford from Sinclair 2-2-2 and known as Butterflies due to yellow paintwork (cites Locomotive Mag., 1928, 34, 359). Well-known artists have been particularly appreciative of the charming appearance of these engines. Colonel H.M. Whitcombe considered them to be 'strikingly handsome engines', and Brian Haresnape thought they were 'artistically' the most interesting of Johnson's Great Eastern locomotive designs. That most eminent writer, O. S. Nock, who had a very perceptive eye for steam locomotive aesthetics, rightly described them as 'exquisite little period pieces', and, on another occasion, as 'a very elegant mid-nineteenth century express engine'. Nock also referred to 'the brilliant ornamental effect' of the 'very distinctive.' chimneys, dome and safety valve casings. F.C. Hambleton thought that they somewhat resembled a smaller edition of Patrick Stirling's' 8ft GNR bogie single-wheelers, and also the engines were a 'remarkable fusion' of GER, GNR and LB&SCR ideas. C.J. Allen described them as 'of quite handsome appearance'. The smokebox combined with the outside cylinders in a most graceful series of curves at the front end of the locomotive.
one ornamental openings, combining with the elegant Johnson boiler and cab, and the beautiful chimney and boiler mountings, all made for an appearance of great distinction and charm. I do not know how long the two engines ran in this very beautiful form, but surviving photographs show their later appearance suffered badly by comparison. Stovepipe chimneys and much plainer boiler mountings were fitted, the cabs enlarged and splashers altered. The beautiful curves at the front end of the locomotive vanished, and the two engines lost all the superb S. W. Johnson artistry that had so distinguished them.
The sight of either of the two engines at speed, in their original Johnson form, would have been fascinating in the extreme.
A letter in English Mechanic from 'G', in their issue of 23rd October 1873, said of these Johnson GER rebuilt bogie singles that 'the leading wheels have been removed and a large bogie frame substituted. The alteration is very successful.' Another letter in the same periodical, dated 31st March 1876 from 'E.M.', says that 'Before leaving the GER Mr. Johnson rebuilt one or two of the regular express engines, enlarging the boilers, and placing the front on an Adams bogie. These engines are the steadiest I have ever ridden on and are general favourites on the line'. On 26th May 1876, 'G' wrote again in the English Mechanic 'The 7ft outside cylinder engines have been in use for a dozen years or so and are well-known for their efficiency and steadiness. Those that have been rebuilt with a bogie are considered by all concerned with them to have been improved. I have travelled on No. 291 at 60 miles per hour, and can testify to her singular smoothness at that speed'.
A letter from 'A.G.' in the same periodical on the two bogie single-wheelers No. 51 and No. 291 in 1876, says that 'One (No. 291) is stationed at Cambridge, and till last week has been running every day with the up and the down 5 p.m. expresses. The other, No. 51, is stationed at Stratford'.
Also, in the 1876 volume of English Mechanic, R. Womack, writing on the GER single-wheelers, said 'I consider them some of the most elegant engines I have ever seen'.
The National Railway Museum in York have a very striking oil painting by ,'F. Moore' of one of these lovely engines, which, unfortunately, is very rarely on show. David F. Tee tells me another painting exists of one of these engines in a public house in Buxton, Derbyshire. I have not seen this letter, but some notes that the late Laurie Ward let me see from Hugh Le Fleming on these engines, seems to suggest the latter may also have painted a 'Butterfly' too. This painting information was on a single sheet and is reproduced exactly as Le Fleming wrote it down on 6th June 1955.
'Johnson rebuilt Sinclair 4-2-2 No. 51. Body colour Golden Ochre - Yellow ochre with a little mid chrome or mid cadmium yellow. As the ochre varies with different makers the amount of the latter is various. Pure Golden ochre is no longer obtainable as the seam has been worked out. Border colour Umber - Burnt umber, yellow ochre and a little grey (black and white) to thicken it. It may need a trace of green to match up. The colour on the 'F. Moore' resembles the colour of oil. Underframe Claret - Indian red brightened with alizarin crimson. The other colours are black, red and white. The lining on my 'F. Moore' is precisely as on the old one [my italics] , but I am not too happy about it being entirely correct. My memory not being what it was I can only refer to actual details by checking from the picture.'
Arthur Willoughby Lowe and H. Thornton Buckle, in their magnificent history of Great Eastern locomotives, published in the 15th January 1909 issue of The Locomotive, say that 'Mr. Johnson painted No. 51, No. 60 (a 2-2-2 rebuilt by Johnson) and No. 291 yellow, lined out like the LB&SCR engines'. Lowe was born in London on 3rd April 1866 and died on 3rd February 1942. It is possible that he may have seen these yellow locomotives. The 1928 article, referred to earlier, says that some of the Johnson GER 0-4-2 tanks were 'painted bright yellow with black bands and fine red and white lines'. The issue dated 15th January 1910 of The Locomotive (GER locomotive history) says these 0-4-2 tanks, Nos. 81, 82,83,13 and 14, were originally painted canary yellow with black bands lined with red and white. It is highly probably that the 'Butterflies' were also lined out in the above manner. S.J. Jackman of the District Locomotive Superintendent's Office at Stratford, writing in 1930, remarked that j ohnson rebuilt some Sinclair 2-2-2s with bogies 'painted yellow and lined out similarly to the old LBSCR . . . this famous class, known by the men as "Butterflies".'
The articles on early GER locomotives published in Locomotive and Railways say, in their April 1902 issue, that those Johnson 0-4-2 tanks painted yellow were 'nicknamed the "Canaries".' E.L. Ahrons in his Locomotive and Train Working in the Latter Part of the Nineteenth Century, says that the 'Butterflies' were 'painted yellow, somewhat after the LB&SC practice'.
Charles Rous-Marten's Notes on the Railways of Great Britain published in 1887, which gave details of locomotive practice in 1884 and 1885, was very interesting, as on page 7 he refers to 'A new and enormously powerful type of 'single' engine, with outside cylinders and 8ft wheels, has been designed by Mr. Johnson, but not yet built'. If this is correct, perhaps J ohnson originally intended to build an enlarged version of his lovely GER 'Butterfly' design for the Midland Railway?
Writing in the 1894 volume of The Engineer, C. Rous-Marten said that Mr. Johnson 'enriched the Great Eastern with several valuable new types . . . he also introduced what was then a novel type by rebuilding two of Mr. Sinclair's 7ft singles as practically new engines with 17 x 24 cylinders and a leading bogie. The two classes (the other the two Johnson 4-4-0s) were among the earliest of modern English bogie express engines.' I have always thought how comparatively modern-looking these early Johnson 4-2-2 and 4-4-0 designs appeared at the time of their introduction. Indeed, that well-known authority, F.W. Brewer, who first saw the Johnson GER 4-4--0s in 1880, writing of them in The Railway Herald for 31st July 1897, said 'Mr. Johnson's two express engines always struck me as being particularly fine- looking compared with many other engines of their day, and, at the present time, even if the J ohnson chimney, dome and valves had been retained, would have justly been regarded as examples of modern design ... these two remarkable little engines are quite worthy of special notice and of taking their place in the ranks of some of the most eminently useful and popular types which have ever obtained on English railways.'
It is believed that SamuelJ ohnson only brought one of his staff from Stratford to Derby, namely John Lane, his inspector of boilers. That the Johnson style was pefected at Stratford, is readily
Bob Essery. Diagram 351 8 ton high-sided wagon, with side, end & bottom doors, drawing No. 790 dated 19th June 1889. 49-53
Actual diagrams and photographs of wagons in service during MR and LMS periods.
G.L. Warburton. An introduction to signalling, Part 2. 54-60.
Based on semi-humourous manuscript written by H.E. Morgan: see also Midland Record Number 3
David Jenkinson. Midland Railway station nameboards. 61-9
Malcolm Cross. Midland Railway angled nameboards. 70-2.
Bob Essery. Sutton Bridge Midland & Great Northern Joint Railway. 74-9.
Photographs from Phil Coutanche Collection.
No. 1757 Beatrice. 79-80.
Giles Brown. Engine for the 9.5 p.m. Carlisle— fitted goods trains St. Pancras to Carlisle, 1907-1912. 5-33.
Bob Essery. MR level crossing gates. 38-41
Photographhs of Kirkby in Ashfield taken on 4 May 1923 probably to show new pedstrian footbridge; level crossing at Countesthorpe
Bob Essery. Locomotive details. 42-6.
Cabs fitted to some locomotives, e.g. No. 1506, for working at Liverpool.
Roy Williams. Tom King, a Midland driver Part 5. 47-57
Midland carriages. 57-9.
54 ft third class carriage: D485
Bob Essery. White sponge cloths. 60-3
John Edgington. Church Road; Mileage posts. 64-7
Bob Essery. MR lineside: Gradient posts and cast iron notice plates. 77-9
Odd spot. 80
Jack Braithwaite. The Johnson bogie singles. 5-13.
With additional notes by Bob Essery. G. Gibbard Jackson, writing in Volume XIII of Junior Mechanics and Electricity July 1922 to June 1923, remarked that 'it is on the Midland that the obsolete single wheeler still clings to life in any number, though here I voice universal regret in saying that we deplore the passing of the most graceful type of locomotive the world has ever seen'.
Nine years later, such sentiments were still being expressed, notably by an editorial in The Times newspaper for 3 June 1931, on 'Famous Locomotives': 'One unfortunate result of the change in locomotive fashions has been the supersession of the express engines with single driving wheels which were once to be seen at the head of every important express train on the main lines north of the Thames. Whether the type on one line was more symmetrical than that on another is a matter of opinion, and in fleetness there was probably little to choose between them. The increasing weight of trains sounded the death knell of these handsome engines, of which, with a light load, the speed was probably only limited by the steam pressure. It is to the credit of British locomotive engineers that they have retained the traditional cleanness and simplicity of design characteristic of British locomotives without impairing their efficiency.'
Robert Weatherburn's articles on his reminiscences, published in the 1914 volume of The Railway Magazine, referred to the 'high toned discipline to be found on the Midland Railway. Much of the high state of discipline on the Midland Railway at that time was due to the well-known divisional superintendents of the North and South, Messrs. Jones and Adams. It is strange, but one of the went over finest tributes I ever heard was from the things tha lips of the Chief Mechanical Engineer of waiting-ro the premier line of England [F. W. Webb of the of the London and North Western engine No. Railway l, who remarked when speaking was abou of the Midland Railway, that their confirms "splendid discipline and pride of place Midland I were largely, if not entirely due to to by Rob Messrs. J ones and Adams". They were justly styled the drill masters of the Midland Railway.
It is very interesting that 'DX' of Cardiff, writing in the 19 September 1896 issue of Railway Herald, cornmented 'Do not let us run down the work done by engines which do not happen toM ay 189 be our favourites, for we never hear of such a thing as the chief engineer of one company running down the engines of another. This reminds me that when I went to Crewe Works, pone of the first things that caught my attention in the waiting room was a very fine photograph of the Midland Railway bogie single enngine No. 1853.. The size of the picture was about a yard square.
Obituaries. 13. illustration (portrait)
David Ibbotson and David Tee: latter photographed with Jack Braithwaite by John Edgington.
Bob Essery. Midland Railway lamps. Part 2. 14-23.
Holbeck station street entrance gas lamp on 18 May 1910; gas lamps on a two-sided platform (possibly Leicester) with LNWR 2-4-2T No. 6674 in red livery on 11 April 1936 with ordinary passenger train for Northampton (H.F. Wheeler); Maxstoke station bracket lamp; Ketton station lamp bracket in 1959 (D. Ibbotson); diagram; preserved example; Tewkesbury in 1934; Cole for Bruton on 30 August 1965; Upper Bank on 27 August 1948 (H.C. Casserley); diagram; Midland Railway cart at Bradford on Avon with lamp (presumably Swindon style!); diagram; page 16 Glasbury-on-Wye oil & gas lamps: see also Michael Dunn letter Issue 18 page 2.
David Hunt. Further information on Midland engines Nos. 1-3. 23
Midland Engines No. 2: the Class 2 Belpaire goods engines,
See also further information (mainly on tenders)
Midland Engines No. 3: the Class 2 superheated 4-4-0s.
See also further information (mainly on tenders); also allocation of No. 461 allocated to Buxton not Bedford. Liverpool Brunswick slosed in February 1929. Prince of Wales class: some painted red in 1928 (order to paint them black not issued until 21 December 1928).
Eric Jarvis story .Part 6. Bagworth and Ellistown. 24-39
John Hulme. Midland engines – further information. 39-40.
Bob Essery. Freight through Birmingham Part 6 – Camp Hill. 41-57.
Notes on general history of Birmingham & Gloucester Railay's approach to Birmingham including a temporary terminus at Camp Hill; the Midland Railway's goods depot at Camp Hill and the closure of Camp HHill statin to passenger traffic
| | |
| --- | --- |
| 3F 0-6-0 No. 3441 passing Camp Hill en route to Gloucester with freight on 8 July 1936 | 41 |
| Camp Hill station entrance with reconstructed railway over road bridge No. 148 in September 1909 | 42 |
| Camp Hill station platforms looking south on 18 July 1928 | 43 |
| Camp Hill station platforms looking north in July 1906 | 43 |
| Camp Hill station platforms looking north from southbound platform | 44-5 |
| Birmingham Corporation tram No. 623 at junction of Stratford Road, Stratford Street and Stratford Place on 28 June 1953 (T.J. Edgington) | 46 |
| Birmingham Corporation tram No. 616 passing under Stratford Road railway bridge en route to Kyotts Lake Road tramway depot (T.J. Edgington) | 46 |
| Ordnance Survey 25-inch map of 1913 showing Camp Hill Goods Station | 47 |
| LMS plan 1948: Camp Hill Goods Depot | 50-1 |
| Camp Hill Goods Depot photograph 13 May 1932 | 52-3 |
| Midland Railway rating plan without date: Camp Hill Goods Depot | 54-5 |
| Closed Goods depot and delapidated surroundings on 6 June 1968 (M.A. King) | 56 |
| Class 5 No. 44816 on freight passing over GWR main line at Bordesley on 26 June 1961 (Michael Mensing) | 57 |
| Camp Hill signal box (ARP type) (M.A. King) | 57 |
| | |
David Hunt. Accident at Camp Hill. 58-61.
Peter Kay. Leigh Old Station. 63-71.
Leigh-on-Sea on Southend line: the photographs are remarkably difficult to reconcile with the Ordnance Survey map which has been carved up to fit on the page and lack indications of orientation, not helped by the High Street beiung hemmed in by the Thames Estuary on one side and the former London, Tilbuury & Southend Railway on the other. The steeply sloping ground above is only vaguely evident in the photograph on page 69.. Station was moved west in 1933/4 and new station also opened at Chalkwell

| | |
| --- | --- |
| Uncaptioned pkotograph: presumably up platform with level crossing byond | 63 |
| Station entrance on right with High Street looking west c1890 | 64 |
| Midland Railway distance diagram | 64 |
| View from Bell footbridge looking west with LTSR 4-4-2T No. 17 Thames Haven on level crossing | 65 |
| Ordnance Survey 1873 25-inch scale with later annotations | 66-7 |
| LTSR 4-4-2T No. 39 in grey livery on down train at Leigh-on-Sea on 29 September 1908 (Ken Nunn) | 68 |
| Station level crossing with fisher folk with yokes and baskets on 10 August 1923 | 68 |
| View from Thames at high tide towards Bell bridge & Bell Hotel with MR lettered wagons in 1920s | 69 |
| MR 0-6-0 No. 3228 with Southend train at Leigh-on-Sea blocking crossing c1920 | 70 |
| 4F No. 44529 on down special at remains of old station on 17 May 1959 (Frank Church) | 71 |
| Up passenger train hauled by 4F NNo. 44029 passing old station platform on 8 September 1951 (A.R. Goult) | 71 |
Midland Railway 31ft 0in Parcels Vans D422. Bob Essery. 76-7
By the way. 79-80.
Midland Record No. 12. Keith Turton
Midland Record No. 13. Arthur F. Hall
Midland Record No. 14. David Hanson. with diagram on page 78
Plaform sign: Harpenden Junction for Hemel Hempsted
R.J. Essery. Bedford Junction c1896. 2-3.
See also letters from Steve Duckworth in Midland Record No. 19 on boxes on raised bases (phottograph page 2) and Paul Cotterell in Issue 18 and from David Hanson on pilot siding in Bedford
Keith Miles. Tales of the London Road. 4-12;
Midland Railway crane. 13
Photograph of 15 ton crane from 1893.
P.A. Larkam. Leeds 1909. 14-24.
Eric Jarvis. Eric Jarvis story. Part 7. 25-33
Ibstock and training
Tom King Obituary. Roy Williams. 33.
A..E. Overton. Birmingham Central Goods Station. 34-65.
See also details of workings in British Railways period
Vic Phillips. Personal recollections of Birmingham Central. 66-9
See also details of workings in British Railways period
Jack Braithwaite. Midland Railway 19th century train working. Part 1. 73-9
MR Class 4 0-6-0 No. 3963 plas LMS Class 4F on mineral empties, c. 1935. 1
See also letter from John Edgington in Issue 19 page 78
Midland Record No. 16. Michael V.E. Dunn
Re the lamp at the extreme fight of the picture of Glasbury-on-Wye on page 23. This is in fact a standard LNWR lamp case (see plate 46a of the HMRS LNWR Liveries book). The patterns for these lamps continued to be used at Crewe right up into the 1950s as examples exist marked both 'LMS' and 'BR(M)' in addition to 'LNWR'. I suspect this particular one arrived at Glasbury in LMS days, via the S&H Joint Line since lamp manufacture at Derby seems to have ceased with the closure of the Signal Works, but it could even be a BR example. Normally these lamps were slotted onto a lamp bracket much the shape of those used on engines, but smaller, and it would be interest- ing to know what adaptation was made to the standard MR lamp-post to allow for this unusual combination.
Midland Record No. 17. J Paul Cottereil 2
Vic Phillips' recollections of Birmingham Central Goods Station were enlightening. This was an unknown and mysterious backwater to local spotters who had hoarded their weekly pocket money for a Saturday out on the platforms at New Street or Snow Hill and were unwilling to forego all that main-line glamour and activity for the sake of a despised Brumagem 3F or whatever pottering around in a mere goods station which, moreover, was probably impenetrable anyway.
I once worked a freight into Central. This was on 28 August 1964 when I fired 76040 on 73 Trip. We'd come down the Camp Hill line, round Liff'ord Curve, and into those enticingly unknown tunnels behind and above the then derelict Five Ways station. Quite an adventure, yet I can recall nothing of it! Only a tatty old notebook preserves the outline details. Reconstructing events from its dog-eared pages, it seems that we left Central Goods Station light engine for KN (King's Norton) where a spot of shunting was done in the carriage sidings before we were relieved and returned to Saltley shed aboard a prosaic BR bus.
73 Trip was, in my limited experience at least, a njce day out and had no fixed routine. On a couple of occasions, with 44810 and 45040, Barnt Green was our furthest point of call. This involved a little shunting here and there along the way, less actual main-line haulage, and much running light. Local freight traffic had dropped off drastically and with Black Fives, even when fired by an inept passed cleaner getting his first taste of the West Road on a footplate at speed, 73 Trip was a doddle.
Vic's mention of LMS Pacifics on parcel trains at Central Goods Station took me aback. This would probably be about 1961 when 'Prinnies' and 'Semis', displaced from top link workings on the West Coast Main by hated EE Type 4s, put in occasional appearances at New Street on more mundane duties, I remember that around this time there was a good deal of excited platform-end gossip at KN about Stanier Pacifics working in with empty stock for the carriage sidings. It never happened of course. Someone reckoned that clearance measurements had been made which showed that a 'Semi' would have taken a chunk out of Platform 1 as it left the sidings and crossed over the Camp Hill line on to the Up Main. He may well have been right too — more's the pity.
By the way, what are the two raised dog kennel-like structures in front of 4-2-2 No. 27 on page 2 of Midland Record No. 17? [Can any reader help? l
Midland Record No. 17. Ken J. Smith. 2
Re Birmingham Gas Department wagon photos on page 70, I assume the Keith Turton letter relates to the upper photo — but I can't find any reference to the lower one. [No caption submitted. Editor/ Do you know on what basis Keith Turton asserts that the wagon 'appears to be in red oxide'? Given the very high probability in 1906/7 that photographic emulsion used was orthochromatic, which would have rendered red oxide very dark (possibly almost indistinguishable from black), I would conclude that the wagon is grey! See also letter from John Brown
Midland Record No. 17. Keitn Turton. 2; 5
Regarding Prof. Smith's e-mail, I can only comment that the subject of Private Owner Wagon liveries and body colours will always be one to be tackled only by the very brave. If a body colour has been recorded or suggested by a Source which cannot be confirmed, it should be described as 'appears to be', which is not a statement of fact. (Continued on page 5).
After wading through the 200-plus volumes of the City of Birmingham minutes, I could find no reference to the corporate livery, not even among the annual contracts for the supply of paint which might have provided a clue. The Brush Company, which built the series 1001-1014, advised me that the production records had been destroyed, but fortunately the photographic records were saved.
Reference to Mike Barnsley 's discussion in the HMRS Journal, vol. 18, No. 1, will show how grey and red can look very similar in photographs and the text is indicative of the wide variation in colour of red wagons from the Gloucester RC&W Co. Whereas I appreciate and respect Prof. Smith's suggestion that the Birmingham wagons were grey, photographs of new grey wagons built by Gloucester which were painted grey look very much different, but I would concede Prof. Smith's point that red wagons could look almost black, for many red wagons from that company certainly look that colour, although once again we are uncertain what shade of red they were painted. I have found, however, that photos taken in the 1920s of red wagons look even darker, not only from Gloucester, but from other manufacturers as well!
My suggested livery for the Birmingham wagons as red oxide was concluded from the following after comparing the photographs with other wagons of known colour from the same era; whereas I have little respect for the accuracy (Slater's excepted) of today's models of private owner wagons, I have a great deal of respect for what Bassett Lowke were producing in O-gauge many years ago. Included was a model of a City of Birmingham open wagon, which was done in red oxide. That I described the colour as 'appears to be' falls into the parameter I have explained above. If anyone can come up with some definite proof that the wagons were pain ted grey, I would be very grateful as I have exhausted every possible source.
4-4-0 No. 371 entering Castle Bromwich on 3 June 1925 and referred to in John Edgington's letter below. 5
Midland Record No. 17. John Edgington 5.
Page 1: This is a most interesting picture and there is more to it than is immediately apparent. From the angle of the sun (it still shines in the same direction here 80 years on) and from July 1922 Bradshaw, the train must be the 12.08 to Sheffield (not Leeds — no Midland trains attacked Leeds from the east). On Tuesdays, Wednesdays and Thursdays it terminated at Sheffield but on Mondays, Fridays and Saturdays was extended to Birmingham New Street. The 12.08 ex York also conveyed through coaches from Newcastle to Bristol, a tortuous journey which left Tyneside on the 09.30 to Swansea (the Ports to Ports Express) as far as York, due 11.34, where they were transferred to the 12.08 departure. There was a further shunt at Sheffield, arr. 13.23, dep. 13.48, to the 12.45 Leeds-Bristol, due Temple Meads at 18.20.
The train in the picture appears to be a uniform set of clerestory coaches with some non-corridor vehicles. The 12.45 Leeds-Bristol attached a restaurant car at New Street so the Newcastle coaches may have been corridors and on the rear of the 12.08 leaving York. As the train is leaving Platform 1, this begs the question which were the Newcastle coaches and how were they shunted from the Swansea train to Platform I?
There is a photograph by W. L. Good of a similar train leaving York Platform 1 hauled by an H-boilered Class 2 4-4-0 No. 359 taken on Saturday, 17 June 1922. This is probably the 12.08 but it was a dull day so it is impossible to give the angle of the sun. (The leading two coaches appear to be non-corridor.) There is another W.L. Good photograph of a similar looking train composed of a uniform set of clerestory coaches approaching Castle Brornwich on Wednesday, 3 June 1925, again hauled by an H-boilered Class 2 4-4-0, No. 371. However, unless the timetable had been altered in the intervening three years, this is not the 12.08 ex York.
Page 3: Third paragraph, line 3, should be down slow. [A stupid error by the editor].
Page 6: Both photographs appear to have been taken from a road bridge not from the signal box.
Page 13: Crane penultimate paragraph. Did not the extension under the buffer beam house the 'propping girders' for use with packing in difficult locations? See page 53 Midland Record No. 2 — two pictures showing girders in use.
Pages 34/35: Caption. This is Allport Street-Suffolk Street corner. I too think the dome on the triangular offices was a wartime casualty. I have a photograph taken in 1954 with the dome missing.
Colin G. Maggs. Running the strike gauntlet: a night journey from Bath to Edinburgh. 3-5.
The Amalgamated Society of Railway Servants called a national strike in August 1911 which was partly provoked by the violent verbal and jingoistic response of the Prime Minister, Herbert Henry Asquith. A.M.M. of the Bath Chronicle described a journey made over the Midland Railway from Bath to Carlisle without any major difficulty although he did witness the widespread use of police and armed soldiers to guard the railway.
Bob Essery. Poplar Docks. 6-16
Includes an extract from the brochure: J. Allen McDonald A description of the Poplar Docks of the Midland Railway. Essery is critical of John Gough's The Midland Railway: a chronology, R&CHS, 1989 for its lack of detail on these docks.
Illustrations: map of Midland Railway in Lonon Dockland (p.6); main warehouse and horsedrawn lorries (page 7); lighters in dock and Midland warehouse (page 8); as previous, but different angle (page 10); hydraulic crane (page 11); See also letter from John Edgington in Issue 19 page 78 tipping mechanism for wagons & chute for loading coal into barges (pp. 12-13); see also letters from Chris Crofts and from Steve Sykes in Issue 19: former LNWR warehouse, crane and barges dated 1922 but probably 1932 (pp. 14/15): See also letter from Steve Duckworth in Issue 19 pp. 77-8. See also letter from John Edgington in Issue 19 page 78.

Bob Essery. Midland and LMS fencing. 17-23.
Diagrams of post & five rail fence; temporary post & three-rail fence; sawn & paled fence; diagonal fencing from sawn sleepers; brick walls; dry stone wall fence; block-in-course masonry wall fence; close boarded fence; unclimbable iron fence. Illustrations: railway bridge over minor road at Armley in June 1910 page 17: see also letter from John Edgington in Issue 19 page 17; girder bridge at Melton between Melton Mowbray and Brentingby Junction in October 1904 p. 18; girder bridge on Welbeck Colliery branch on 9 May 1928 p. 19; Dore & Totley station c1890 with sawn & paled fence and slotted p. 20; Wigston station with sawn sleeper fence and overbridge p.21 see also letter from John Edgington in Issue 19 page 17 (notes Cleveland petrol pump; railway over road bridge with unclimbable iron fence in Luton in April 1908) and letter from Michael Nicholson.
David Hunt. The Kirtley '240' class standard goods engines. 24-65.
In August 1850, R & W Hawthorn delivered to the Midland Railway the first of what are now commonly known as Kirtley's 'standard double-frame goods engines'. The locomotive was number 240 and it heralded 24 years of gradual improvement on a theme of double-frame, inside-cylinder 0-6-0 type that was to be one of Kirtley's hallmarks and a long-lived legacy to the Midland Railway and LMS. Altogether, over 800 were built and whilst they were all unmistakable members of the Kirtley double-frame goods engine family, there were fundamental developments within them. These ranged over the change from sandwich to single-plate outside frames, short to full-length inside frames, improved boilers and bigger fireboxes, the introduction of brick arch fireboxes, replacement of feed pumps by injectors, and many more detail improvements.
These 800 locomotives are nowadays generally divided into three groups: the 240, 480 and 700 Classes and whilst this nomenclature would probably not have been recognised by the Midland, it is a convenient shorthand.. The dividing lines between the groups, as far as Hunt was concerned, were roughly as follows. The 240 Class engines were built from August 1850 to December 1863 and, with a few exceptions described later, had straight top edges to their frames and straight platforms. Early examples had sandwich outside frames but later ones were built with frames made from iron plates riveted and bolted together and the last batches had welded frames. Inside frames were short, cylinders generally 16 or 16½ in diameter, and fireboxes from 4ft 9in to 5ft long. Construction of the 480 Class overlapped slightly, the first contractor-built engines being delivered in September 1863 whilst Derby Works was still producing 240 Class locomotives, and differed mainly in having outside frames curved over the horns. Their cylinders were 16½in diameter, inside frames were still short, and fireboxes were 5ft long. From February 1869 the 700 Class was built with full-length inside frames and 5ft 6in long fireboxes. All the 700s except the first few Derby Works examples had lower platforms than the 480s, giving a different profile to the frames with deeper curves over the horns and shallower buffer beams. The 700 Class is the subject of Midland Engines No. 4
| | |
| --- | --- |
| Sketch: Kitson 230 series September 1851-July 1852 | 24 |
| Sketch: Kitson 270 series August 1852-January 1853 & 350 series from July 1853-February 1854 | 24 |
| Photograph: front end of No. 442, built by Kitson in 1854 as No. 358, between 1905 and 1907. | 25 |
| Copy of Michael Bishop drawing made on 12 May 1859 at Derby of Hawthorn No. 342 (doubts expressed in caption) | 26 |
| Photograph of No. 312 in original condition as built in 1860 probably painted in Brunswick green | 29 |
| Photograph of No. 220 of 1858 at Derby with workmen | 30 |
| No. 291 built at Derby in 1861 | 31 |
| One of two Beyer Peacock locomotives with Beattie feedwater heater, different frames, etc | 34 |
| No. 324 rebuilt with larger firebox in December 1869, feed pump, partial improved cab and painted Brunswick green | 37 |
| No. 348 built by Hawthorn, rebuilt with B class boiler with 5ft 6in firebox, built up chimney, cab in Johnson green | 38 |
| No. 456 in light green with cab, Roscoe and Furness lubricators, sanding control | 38 |
| No. 453 at Lincolnith cab, Johnson light green | 39 |
| Cab interior No. 386 showing two injectors | 39 |
| No. 478 probably lined crimson lake, built Fairbairn in 1862 rebuilt with B class boiler and built-up chimney | 40 |
| No. 338 with B class boiler, early Johnson chimney, no brake and probably Johnson green | 40 |
| No. 447. with B class boiler, probably painted brown or unlined crimson lake, late 1890s | 41 |
| No. 386 painted in crimson lake c1905 | 42 |
| No. 476 without boiler cladding | 44 |
| No. 557 c1905 | 47 |
| No. 2341 in 1907 | 47 |
| No. 2303 with replacement coupling rods | 48 |
| Cab interior No. 2315 with displacement lubricator, water gauge protector and higher piitch of B class boiler | 49 |
| No. 2359 at coaling stage | 52 |
| No. 2385 (LMS) | 52 |
| No. 2369 in 1920s | 53 |
| No. 2303 inside engine shed | 54-5 |
| Front & side elevation drawings (diagrams) Peter Truman | 56 |
Bob Essery. Birmingham Central Goods Station — a postscript. 65.
Notes on trip workings in 1956 and timetabled parcels trains in 1959
31ft third class lavatory carriages D494. 66-7.
From Railway Engineer, 1891, January Supplement: side & end elevation diagrams & plam and photograph of looless vehicle
Bob Essery and Lane, Barry C. (drawings). Carriage cleaning.. 68-73.
Illustrations: Piecework sheet for LMS (lettered L.M. & S.R.) probably c1925; c1910 photographn of cleaning in progress at Beford station; photograph of Childs Hill (latrer Criclewood taken in November 1907; Barry C. Lane drawing based on Midland Railway Carriage & Wagon Dept.. drawing 1361;photograph taken 17 March 1921 of Criclewood carriage shed. See also letter from Barry C. Lane and photographs of carriage cleaning on Lancashire &Yorkshire Railway (Issue 19 pp. 78-9)
David Hunt. Further information on Midland engines. 73
Since writing the last Further Information column I have had some more feedback from readers as well as re-reading the books myself and discovering a few errors. I can only apologise for the latter and ask forgiveness but I don't think that any author will ever write a locomotive book that doesn't contain a few mistakes. At least we have the vehicle of Midland Record in which to put things right. Additions and amendments are as follows:
No. 1. The '1833' and '2234' class 0-4-4 tank engines.
On the front cover, the drawing should have coal rails shown either side of the cab and the tapered bottom end of the hinge pin visible below the lower strap hinge on the smokebox door.
On page 4 the statement near the bottom of the first column that the '6' Class had open cabs as built should, of course, be that they had no cabs.
On page 5, centre column, we should have stated that as well as Furness lubricators, the cylinders were supplied with oil by a sight feed displacement lubricator in the cab, as stated later in the book.
The title of the drawing on page 10 is potentially misleading; although C class boilers were fitted to all the '1833' and eventually to all the non-Be Ipa ire '2228' Class, there were later drawings issued —02-5340 for the boiler and 08-7752 for the firebox - as well as the one shown.
On page 23, the first paragraph should end by saying that the clacks were mounted on the firebox backplate rather than 'behind the tanks'.
The first sentence on page 38 should read 'raised 4in' rather than 6in.
The Class P engines, Nos. 2228-2232, had steel connecting rods.
Some engines rebuilt with G5½ boilers retained their Furness lubricators for a while.
The fittings we referred to several times as 'footsteps' added to the rear of the bunker in the 1950s were, in fact, protection plates for the vacuum stand pipes.
In Table 2, we found some information after the manuscript was prepared and although we recorded properly that 1389 received a G5½ boiler in 1942, we didn't remove the note at the end of the Class K2/94 data.
No. 2 - The Class 3 Belpaire Goods Engines
We made a mistake in stating that none of the engines ever received lengthened footsteps with turned-up ends, as the picture on the front cover will testify!
On page 6, the capacity of the tenders originally coupled to the Class J engines was 2,330 gallons, not 2,300 gallons.
At several points we referred to cast-steel drag boxes. They were, in fact, cast-iron.
Crescent-shaped balance weights on cast wheels were not forged in, as we incorrectly stated a couple of times. They were, of course, cast in.
No. 3 - The class 2 superheated 4-4-0s
On the inside cover, the control directly under the regulator handle was a combined steam sanding and blower valve, not combined small ejector and blower.
On page 4 we should have included a photograph of a '1562' Class locomotive.
The location of the upper photograph on page 39 is Blea Moor rather than Ais Gill.
No. 4 - The Kirtley '700' Class 0-6-0s
The total of '240' Class engines built was 257, not 249. We forgot to include the eight Derby-built engines of 1863.
Neil Burgess. Warmley. 74-7.
Near Mangotsfield on line to Bath: opened 4 August 1869; closed 7 March 1966.
| | |
| --- | --- |
| Warmley station looking towaards Bath with Johnson 0-4-4T and clerstory stock, c1905 | 74 |
| Midland Railway Distance Diagram 1913 Mangotsfield to Bath | 75 |
| Warmley station looking north with re-sleepering and re-ballasting in progress in 1933 | 75 |
| Warmley station looking towards level crossing in June 1964 | 76 |
| Class 5 with excursion for Bournemouth? arriving Warmley station hauled by Class 5 No. 45260 | |
| Warmley station building on up side | 77 |
Jack Haddock. Ryecroft reflections. 78-80.
Teddy Everton, nicknamed Toffee, engineman and territorial army man at Ryecroft shed who liked his beer: illustrations: Prince of Wales 4-6-0 No. 5600 and Webb 2-4-2T No. 6662 at Ryecroft shed in 1930s
Signals at Kentish Town station; Detail Corner. R.E. Roberts. 80
Photograph taken on 29 July 1952 of MR splitting distant signals on up fast. See also letter from Chris Crofts
Horwich Mogul No. 13003 passing Bedford North signal box with an up express excurion (photograph). 1
No. 3795 at Cossington. H.E. Simmonds (phot.). 2-3.
Two page spread of 3F 0-6-0 No. 3795 on freight six miles north of Leicester c1939.
Bob Essery. The West Riding Lines of the Midland Railway. Part 1. 4-26.
On 14 July 1896 the Chief Engineer, J. Allen McDonald presented a report on a proposal to construct a far more direct route to, and through, Bradford to make the Company more competitive for its traffic to the Yorkshire woolen district and for Anglo-Scottish traffic. The railway was intended to leave the main line near Royston (Yorks), pass to the west of Dewsbury, up the Spen Valley, through a long tunnel and over a viaduct in the centre of Bradford at Foster Square and through high level platforms at the passenger station. Parliamentary powers were obtained, but only the sections to Huddersfield and Dewsbury were constructed. As the author correctly states the scheme was too late to be implemented and railway access to Bradford remains highly unsatisfactory.
Bob Essery. Midland Railway 0-6-0 express goods engines. 27-31.
Nos. 2049, 2056 and 2110 fitted with H class boilers in 1904 (1906 in case of last) were rebuilt with 6ft coupled wheels in 1906: they were renumbered 3326, 3333 and 3387 in 1907. It is probable that they were intended to work fast meat trains between Alexandra Docks in Liverpool and St. Pancras
M.S. Cross. Midland Railway weighing machine. 32-3.
Two photographs and diagrams of weighing machine, built at Derby, and installed at Evesham as extant in 1963.
Midland Railway 2-4-0 No. 104 (photograph, c1900) from collection of Edward John Price (Midland Record readers' collections). 34.
Location not known: two enthusiasts standing on front of locomotive.
Stan Roberts. 'The History of a Great Enterprise'. 35-7.
The History of a Great Enterprise was a brochure produced by the Midland Railway in 1914 to promote the Adelphi Hotel in Liverpool. The hotel was owned by the Midland Railway and had been reconstructed in 1914: it still survives and featured in a BBC docu-soap in which KPJ may be detected.
David Hunt. Further information on Midland engines. 38-42.
See Midland Engines No. 4: mainly minor correctiosn and photographs.
Bob Essery. Evesham station building. 43-51.
Based on notes and photographs from Alan Bowering and drawings by B.C. Lane.
Jack Braithwaite. Locomotive beauty: a personal viewpoint. 52-9.
A further appreciation of the aesthetics of the locomotives constructed under Samuel Johnson and the influence of Charles Beyer: "In my view, Charles Beyer was the great engine artist and it is very regrettable that he is never given much prominence today except for the writings of M. Rutherford and C.P. Atkins". Critical of failure of Simmons and Biddle to include Beyer in Oxford Companion..States how he and Hubert Michell Ware (1907-2003) used to gaze at preserved 4-2-2 No. 673 at NRM. Ware had started his railway career at Derby in 1924. An illustration of 7ft 4-4-0 No. 2592 (T or 6 Class) is accompanied by statement that William Briggs Thompson had written in 1939 that was "most beautiful steam locomotive ever seen by him". This was assisted by drumhead smokebox being lagged and sharing the same diamtere as the boiler and its round-top firebox. David Holme Morton had written in Engineering (26 November 1898) that "British steam locomotive is one of the greatest triumphs of the arts" when praising the appearance of No. 2591 on display at the Glasgow Exhibition. Braithwaite compared Hogarth's Line of Beauty as expressed in a shallow S shape curve.
Peter Smith. The New Docks branch, Gloucester. 60-73.
Photographs: Tuffley Junction with scotch block page 61
Bob Essery. Single rail scotch; 74-5
Diagram (No. 36) and photograph of Evesham station showing two scotch blocks in situ. Text quotes from Midland and LMS rule books and notes excellent picture page 61.
Newby Moor Crossing Signal Box. Vic Phillips. 76. photograph, map
On Ingleton branch. Train services in October 1894: box opened 9 February 1892; closed 14 June 1908
By the way. 77
Midland Record No. 17. Steve Duckworth. 77
Dog kennels, Bedford and elsewhere: The two neat boxes on their raised bases took my attention in the picture of Bedford Junction on page 2. I have scoured my entire MR library with little success apart from the earlier note and query in Midland Record No. 5, page 29, concerning the offset kennel at Trent Junction. There is a possible red herring, left foreground of the cover photo at Derby Works of Midland Railway Portrait by Truman and Hunt. This is a similar, but rather taller, wooden kennel, possibly on a slightly raised manhole base (?) and may be associated with an iron manhole cover nearby. About 100ft beyond - and in line - is a water column, near a weighbridge.
I had given up looking when I remembered Baughan's North of Leeds. As you would expect, the first photograph in my edition (1987 Book Club Associates, page 225) has a lovely view of, not one but two 'kennels'. They stand by the buffer stops of Platform 4 at Leeds Wellington c.1910. They are better nourished than the Bedford and Trent varieties, one hesitates to use the word 'fat'. They appear taller, roughly rail height to buffer centre, say 3ft Sin, whereas I would estimate the Bedf'ojd and Trent examples as nearer 2ft 6in. They are similar in that they sit on raised (concrete?) bases, in line with four other bases which seem to be for access manholes. They differ in having four slats running round all four sides, making them at first glance appear like model signal boxes.
What can we deduce from the evidence? The Wellington boxes appear to be ventilated — to prevent the accumulation of some gas build-up, methane perhaps? The station is carried on arches, here overlying a bend in the Aire and, originally, a water leat to a mill, taken from above the weir whose roar still makes the undercroft of Leeds Wellingtorr/New stations a scene worthy of Gustave Dore. There would be a need for drains to channel away overflow from standing engines, whether carriage pilots or arriving train engines trapped at the buffers. It is possible that stagnant water from locomotives, or river flooding, or Leeds industrial effluent in sewers, was found to cause a nuisance, if not an explosive hazard. (The unsuspected build-up of natural methane in a water pumping station in the Trough of Bowland triggered an explosion which killed innocent tourist visitors as recently as the mid-1970s.) Bedford and Trent are very different situations to Wellington, in being open ground, although similar in their proximity to major (floodable) rivers, Great Ouse and Trent; the Bedford installations are similar in being adjacent to engine stabling points, however. Both locations suggest manhole access points — but apparently without the need for ventilation slats. The Trent installation is in line with the signalbox 'privvy' but surely this would be an earth closet, not a flush WC?
Midland Record No. 17. David Henson. 77
Regarding the photograph of Bedford Junction on pages 2 and 3, the siding upon which the two singles are standing was known as the 'pilot siding', so that was obviously its function. I spent my working life in the Civil Engineering Department of BR and was responsible for organ- ising the removal of redundant track in the immediate post-Beeching period. I remember a group of operating people being charged with identifying any under-used sidings on the Midland lines that could be removed, and this pilot siding was one of them. It was extremely short and probably would have only just held the two engines (the front engine in the picture is actually standing on the trap points, so presum- ably they are moving) and it would have cost more to send a gang to take it up than the scrap rails were worth. When I asked for a section 'C' signalling notice for clipping the siding out of use, it was discovered that its points protected the up platform line from any adverse movements on the up Hitchin line. Consideration was given to using the Hitchin bay points instead, as the passenger service to Hitchin had been withdrawn, but that was then used for parcels traffic, and any runaway would also likely have demolished the refreshment room which was just behind the stops. In any case, it was not considered worth altering the locking arrangement, so this little scheme was quietly abandoned. It is interesting to note that the rather battered old gas lamp was still fixed to the bridge in 1962. Whether any light had ever passed through its glass between times is arguable!
Regarding the ongoing saga of Birmingham City Gasworks and its wagons, nobody seems to have mentioned the excellent articles in the Industrial Railway Record. Issue No. 119 of December 1989 describes both the Windsor Street and Saltley works, whilst issue No. 128 dated March 1992 has details, drawings and photographs of some of the wagons. I enclose copies of the latter. These two, together with the references they contain, and the various letters, etc, in Midland Record, probably contain all the information about the metal-bodied hopper wagons we shall ever know. Their colour is more likely to have been grey, as the 'photographic' livery of No. 5 looks very similar to No. 662, which is obviously in service. It may not be that important, as the surviving records of Messrs. Wagon Repairs Ltd. show that some owners of large fleets (not necessarily the BCG) had existing red wagons repainted grey when repaired, and vice-versa. An old painter once said it was to make sure all the coats of paint had been applied!
Midland Record No. 18. Steve Duckworth. 77-8.
The article on Poplar Docks was of personal interest; my wife's antecedents (Tintons) gradually moved from Worcs. via Swan Village - incidentally keeping shop c.1871-91 directly across the road from Swan Village Gas Works featured in an earlier issue — to East London. They tended to be gasworks employees or watermen of some sort, living in Poplar, Brornley-by-Bow and Canning Town/Custom House. So Poplar Dock has been 'in my sights' for a while, and I was delighted to see your feature.
On page 9 you refer to the junction with the London and Blackwall, and the hydraulic accumulator house; there are three interesting post- war views of Poplar Junction on pages 62-3 of London's railways then and now by Edwin Course (Batsford 1987). One is November 1954 showing the dock branch divergence from track level, the other two March 1986, after lifting and infilling of the cutting. All three show the MR hydraulic power station, and the earlier shot shows a MR workshop in the angle between the Midland and the London and Blackwall lines. There is a distinct upgrade in the MR lines as they approach the dock itself, as seen in your published view on page 11, which shows three wagons on a steeply descending line behind the two MR orie-plankers.
Incidentally, I am fairly confident that hydraulic capstans can be discerned in the views you published. Although I never saw such items working, I came across numerous examples in 1988 when surveying the King's Cross Railway Lands for industrial archaeology; they were all by Tannett Walker [Tannett, Walker & Co. supplied the Midland Railway on a regular basis. Derby Works Order 939 dated 24th June 1890 is the first that Editor could find; thereafter they supplied the company on a regular basis]. Evidence is:
Page 8 plate; look at the nearer end of the MR five-plank wagon outside the tranship shed, right of centre. Between the nearer pair of wheels — i.e. beyond the wagon, just outside the shed where to be expected — I am certain I can see the highly-polished lower concave profile of a powered capstan, where the cable/rope friction has burnished the steel drum. See Midland Record No. 4, page 18/19 for a good view of this feature.
Page 10 plate; with no wagons in the way, the same feature appears, with clearer definition of a typical, concave, capstan drum shape. Page 11 plate; in front of the right-hand MR one-plank, below and right of the 'G' of the GCR wagon on the descending line behind it, there is a white-painted feature, which I believe is another powered capstan. Its lower portion is obscured by the dockside rail line, but appears both concave and polished. There appears to be a button or treadle on top, but all the capstans I saw at.Kings Cross were operated by a foot-treadle set in the baseplate; the capstan top seems an unsafe location for it, so I wonder what else it might be?
Page 12/13 plate; at first I could not find any capstan, but persistence pays — in fact I was studying the coal-drop mechanisms with a magnifying glass! What a potential for slip and injury, in dark, cold, wet or icy conditions. The design appears to have chutes for both side door and bottom door emptying - or is the lower one merely to collect spillage and prevent it from fouling the drop mechanism? Look between the upper and lower chutes of the furthest, untipped drop - and you will see the white top of a capstan?
Page 11 is a lovely view of a hydraulic crane too, so much detail to absorb. Note the fixed counterbalance weight and the fixed geometry of the crane jib — all it can do is lift and swing at a fixed radius from the crane base. The chain can be seen passing round two of the multiple pulleys by which the relatively short 'lift' of the hydraulic piston ram within the vertical structure was multiplied into the 'range' of the crane's hook or grab, between the bottom of the vessel's hold up to the necessary clearance for loading rail wagons. Away to the right can be seen alternatives to the shallow box being used to unload the barge. There are two hefty buckets, which would have been filled manually by shovel, then tipped for emptying, and a large grab. I presume the latter was dropped onto the load with jaws open, whereupon a trip device would release and the jaws close automatically as the grab was raised.
Nice modeller's detail includes the Midland Railway lifebelt on the hut, and the grab-iron by the crane indicating a rung ladder down the quayside for the use of the 'banksman', or whatever the MR term would be. Those chain stanchions along the quay edge need to be working collapsible ones, too. Shunting engines stand by the crane for periods too, requiring copious scatterings of sand to absorb the oilseepages. And what is being unloaded or loaded from those barges anyway? Their convex form strongly suggests cast pigs of molten metal, but they look much too short for the traditional pig of blast furnace iron cast in a sand bed; could they be lead, far denser so cast smaller for easy handling? The further barge, seen on page 10, lies very low in the water, although apparently nearly empty; you can in fact see the tip of a pile of similar 'ingots' towards its near side at left. The 'ingots' are being loaded to/from a single plank wagon on the right - associated with the two MR empties coupled to the coke wagons?
Final point; although the clock hands are in similar positions on the dates of the two occasions, at the later date the telegraph pole above it has acquired an extra crossbar and the insulators are now mounted above the bars, rather than as outriggers from the ends ...
Kirtley No. 2303 (pages 54/55): What a superb view. Noting 2303 as a Leeds engine in 1914/1920, I wonder if my great grandfather drove it, him being at Stourton? Was the location Holbeck roundhouse — I have seen no views attributed to Stourton shed interior?
Midland Record No. 18. John Edgington. 78.
Page 1 caption. The location is Elstree. Date? Leading locomotive still has Ramsbottom safety valves.
Pages 10 & 11. Negatives DY 1793 and 12730. Yes, there must have been some renumbering of negatives as these two were obviously taken at the same time. 17XX series c.1900. Unrenumbered negatives in 127XX series are c.1922.
Pages 14 &15. 1932 is correct both for negative number and insignia on wagons.
Page 17 caption. The bridge in the foreground was new and carried the fast lines up and over the slow lines (on older bridge in background). Fast lines opened 29th May 1910.
Page 21 caption. Add - Note the vintage petrol pump (a brand no longer available?)
Page 68. This form has an ERO number which I thought were introduced in 1928, also the number on the lower line (below ERO no.) ends with 33 which may be the year of printing. Note the use of farthings in the rates! There is something odd about this form. I think the word 'outside' refers to the cleaning of the outside of coaches. The descriptions are all for external work. There is no reference to washing compartment floors, cleaning and brushing upholstery, etc. According to the LMS Handbook of Statistics, carriage cleaners appeared to be permanent posts. There is no reference to contract staff.
Nos. of staff employed each year (one specific week in March?). Ref. LMS Handbook of Statistics 1932 with later additions. Carriage and Wagon Department - Carriage Cleaners and Washers 1927 1928 1929 1930 1931 1932 1933 Male 2848 2875 2664 2811 2616 2621 2673 Female 128 121 92 97 89 53 83 Figures for 1930 males and 1932 females are suspect. (As an aside, rather surprisingly, none of the Handbooks of Statistics has an ERO number.) Perhaps someone will explain both the origin and importance of ERO numbers. (Editor)
Midland Record No. 18. Barry C. Lane. 78-9. 3 illustrations
Page 69 raises the issue of how carriage cleaning was effected in pre-grouping days. The photograph at Bedford indistinctly shows a team going about their duties and the editor is unsure what the men are actually doing.
First of all, the 'staging' on the carriage side was not uncommon in pre-grouping days and the wooden-bodied carriage stock allowed temporary platforms to be arranged with very little effort. It was normal practice for the body of the vehicle to be raised on blocks of wood or India ubber from the steel frame of the sole bars to allow a free flow of air and thus resist the rot that would quickly take hold in that confined area. The resulting gap allowed the insertion of steel bars on which plan king could be placed along the side of the vehicle. Where there was no facility for working on the body (a convenient platform) and the task involved more than a long brush and bucket, many companies used this method of access to the upper parts of vehicles.
Some of the bars had upturned ends to ensure the 'planks could not slip away from the body. Others had a socket in the end through which a rod could be inserted, from which a safety rope was fastened to the hooks on the upper ends. This nod in the direction of safety was probably enough to satisfy the authorities but was hardly enough to stop someone falling off the planking if they lost their footing.
Gas lamps needed the occasional cleaning of the flue and the 'chimney' of most types of lamp was hinged to allow access to the lamp from above. The illustration shows a lady employed by the Lancashire &Yorkshire Railway in the Great War period effecting such a task on a Pope's gas lamp. The adjacent carriage has Coligney /Welch lamps, which were manufactured in exactly the same way with the top part being hinged to open for cleaning.
While neither of the practices covered here were necessarily daily tasks for carriage cleaners, they are the methods featured in the Bedford photograph, along with the more usual swabbing down by the daily brush and bucket crew. Although seldom recorded by photographers, they were regular jobs to be performed at carriage sidings all over the country before the days of metal-bodied coaches and mechanised washing plants. It is only because the L & YR recorded the employment of women while the war was causing staff shortages that we have such detailed coverage from those far-off days.
Midland Record No. 18. John Brown. 79.
Agreed with Prof. Smith's point about orthochromatic film and also with Keith Turton that the Basset Lowke model may well have been 'from the life', but I think there is a way to reconcile the two points. Is it possible that, knowing that red oxide would photograph as black, the works painted the wagon in 'photographic grey' for its official portrait to obtain a good record of the lettering?
Midland Record No. 18. Steve Sykes. 79..
Re photo on pages 12 and 13, the SECR wagon can provide more dating information. The lettering style, SECR in 12in letters, was introduced by Maunsell after taking over from Wainwright in 1914. Bixley , Blackburn, Chorley and King in Southern wagons Vol. 3, suggest that this lettering style may have been introduced as late as 1917.
Midland Record No. 18. Michael Nicholson. 79
The Midland signal at Wigston, photo bottom of page 21, is not also being used as a telegraph pole. The short line arm with one insulator is part of the signal repeater circuit, almost certainly to repeat the lower distant arm and possibly the lamp in its controlling signal box. Before the almost universal demise of the traditional overhead pole routes, the provision of a short line arm and insulator, as seen here, was standard practice on most railways.
was fascinated with the photo reproduced bottom of page 80. Close examination of the picture reveals the two arms on the right-hand doll are slotted or controlled the same as a conventional home and distant on the same post. Presumably this arrangement was thought necessary owing to the various signal boxes being close together. Possibly it was an early attempt to give similar indications to a modern multi-aspect colour light signal. Yellow/Yellow = Double Yellow; Green/Yellow = Single Yellow; and Green/Green = Green. I look forward to reading the correspondence in the letters page. Of interest, and not on the Midland but still with the LMS group, at Blackpool the L& Y Railway, not long before grouping, installed a three-position motor-worked lower quadrant distant signal. This was Blackpool South's up distant below Blackpool Central's up starter, a conventional lower quadrant. This too appears to be unique. There is a photograph and brief details in the recently published Lancashire &Yorkshire Railway Signals, L&Y Society 2002. Again changing railways, there were a few instances of distant arms, one above the other, on the approach to King's Cross.
Midland Record No. 18. Chris Crofts. 79-80.
As I think you suspected, the caption to the photograph on page 80 is not entirely correct. I hope the following notes will help to clarify the position.
Going south from Islip Street Junction, the signal boxes were: Camden Road Station Box, 1 mile 21 chains. This box closed on 2nd November 1919, and so has no relevance to the 1952 photograph.
St. Paul's Road Passenger Junction, 0 miles 76 chains. Although the 1914 Midland diagram omits the word 'Passenger', the box narneboar d and all the other references I have include it. This box signalled the passenger lines only.
St. Paul's Road Goods Junction, 0 miles 74 chains. This box signalled the goods lines only, and is not relevant to the signal at Kentish Town. A section of only 2 chains is not implied!
For clarity and succinctness, the explanation of the Kentish Town Signal given by G. Goslin in The London Extension of the Midland Railway could hardly be bettered, so I quote: 'The topmost arm is a repeater for Islip Street Junction's up fast home signal. The other two arms are splitting distants for St. Paul's Road Passenger Junction.'
The need for the Signal is explained in an article in Meccano Magazine, February 1947. It is to allow engines to overrun the Signal to take water from the adjacent column. The actual up home signal is beyond the Islip Street bridge.
I suspect (though I cannot prove it) that the signal dates from the closure of the Camden Road Station box in 1919. The cast-iron finials, corrugated steel arms, and convex ends to the trimmers all suggest this period. Prior to the closure, the St. Paul's Road Passenger splitting distants would, presumably, have been at Camden Road.
Finally, it should be noted that the Meccano Magazine photograph, by A. G. Williamson, shows sighting boards behind the two Signals on the taller, main-line, doll.
The photograph may well have been taken before the war; it was first used in February 1944 and shows an LMS Compound still with a Fowler chimney. Wagons at Poplar Docks. The wagons having their contents tipped into a barge (pp. 12-13) are from Coppice Colliery. I suggest that the writing on the top planks reads 'Best Household Coal', and is an advertising slogan rather than a branding for a particular traffic. This sort of thing was quite common, perhaps the best known being the wagons of the Staveley Coal & Iron Co. Their wagons advertised, inter alia, sulphuric acid and nitrobenzole, but carried coal rather than the com- modities advertised.
The other wagon in the Poplar photograph, Asgill Goodman & Co. No. 69, is branded 'Empty to Coppice Colly. Nr. Cannock , Staffs.' It had, presumably, arrived in the same train as the other two wagons. Livery appears to be grey, white letters, red shade.
Asgill, Goodman & Co. do not feature in the 1933 RCH list of private owners.
Midland Record No. 18. John Parker. 80
Dog kennel-like boxes probably covers for valves leading to water tanks.
The two dog-kennel-like boxes are probably the covers for the on and off water valves for two large Midland water tanks. The nearest tank was about twenty yards away to the right of the photo on the other side of the road bridge between the fast lines and station lines. The second tank was adjacent to Ouse Bridge Signal Box; again you can't see the tank on the photo. The warehouse on the left blocks out the view of the tank. There was another water tank behind Bedford North Junction Signal Box. In the Midland Railway Society's Journal No. 20, page 20, you can just make out the base and tank just to the left of the first goods loco's steam, next to the box. My information came from two ex-Bedford drivers though they were not 100% sure. Why have one valve next to one tank and the other a good 150 yards away from the other (Ouse Bridge) and where is the valve for the tank at Bedford North Box, I wonder?
Bob Essery. Didsbury goods shed. 4-10.
Photographs taken by Charles Vier when buildings were out of use and before demolition. Station was on Manchester South District Railway which closed to freight traffic on 2 November 1964 and to passenger traffic on 2 January 1967. It had opened on 1 January 1880.
| | |
| --- | --- |
| Interior of goods shed | 4 |
| Distance diagram (map) 1923 | 5 |
| Office: gas light, desk & calendar | 5 |
| Diagram: elevation, cross section & plan July 1889 | 6-7 |
| Skylight (2 views) | 8 |
| Crane & gas light | 9 |
| Door to car bay | 9 |
| Close-up of crane | 9 |
| Close-ups of crane (2 views) | 10 |
Atkins, Philip. Richard Mountford Deeley: author and polymath. 11-12.
Concentrates entirely on his non-railway activities: tribology, gweneology, climatology and genealogy, of which only the first related to railway engineering.
Bob Essery. Toton Old Bank. 13.
Photograph taken on 14 February 1910: lifting gear for wagon repair; Hardy & Co. coal wagons with steel underframes; many MR wagons built entirely of timber; gas lights
Bob Essery. West Riding lines of the Midland Railway. Part 2. Crigglestone. 14-22.
Includes photographs of Crigglestone Viaduct under construction in September 1903; north and south portals of Crigglestone Tunnel; Bridge 13 with subsidence and bridge over footpath from Painthorpe to Crigglestone; distance diagram (map); drawings (diagrams/plans) of Crigglestone station from December 1904 including goods shed and foundations for crane. Notes by David Carter on Crigglestone Colliery; also Crigglestone Collieries 10-ton wagon registered with L&YR..
By the Way [correspondence]. 22-3.
Keith Legg. Midland Railway lamps. 24-6.
Drawings by R. Smith and M.S. Cross.Lamp-posts and lanterns for either gas od oil illumination on platforms, etc.
David Hunt. The Kirtley '480' Class standard goods engines. 27-61.
Refers to article on 240 class in Issue No. 18 and to 700 class in Midland Engines No. 4. As users of the aforementioned will be aware, his demarcation points between the classes differ from those used by some previous writers and bear reiteration. As far as he was concerned, the first eight of the 1863 Derby Works DF goods engines, Nos. 170, 212, 241, 246, 251, 253, 270 and 290, were 240 Class with straight frames and not, as described by some others, 480 Class engines. I have photographic evidence of the fact for all except 251 and 253, which I have included because they were contemporary with the others listed. They were built concurrently with the first of the 480s produced by Robert Stephenson & Co. At the other end of the timescale, the Derby Works engines of 1869 have been declared by some writers to have been 480 Class. Actually, they were transitional between the 480s and 700s and their rightful allocation could be argued either way or, as I have chosen to do, they could be split between the two. It all depends on how the two classes are defined, i.e., by inside frame type, outside frame profile, boiler type, cylinder size or a combination of several factors. In discussions with David Tee, he came to the conclusion that full-length inside frames and 5ft 6in long fireboxes were the most important characteristics that distin- guished one from the other. Consequently, he made the cut-off point for '480' Class engines January 1869 and included the Derby locomotives from February onwards in the 700s. At this stage Hunt had to confess that he made a fundamental mistake when writing the 'Origins' section of Midland Engines No. 4 and used some old figures for the numbers of '240' and '480' Class engines built that did not take into account some of my own research. The true ones are those included in my article on the '240' Class in Midland Record No. 18 and in this article. As Hunt had written before, although there is some evidence to suggest that the 'number of the first member' designation of a class may have been used to some extent at Derby, to the Midland Railway there was probably no such thing as the '480' or '700' Class. This nomenclature seems only to have arisen in the popular and model railway press for the benefit of enthusiasts and writers. It is, however, a convenient shorthand that conveys reasonably well the identity of the engines under discussion.
In their final condition with B boilers, cabs and steam brakes, there were few readily visible differences between the engines. As with many of the other locomotives about which Hunt had written, however, there were in fact sufficient detail alterations to create traps for the unwary when producing models or paintings of them. Thus, the warning that Hunt included in Midland Engines to use photographs of a particular engine on a particular date if at all possible is equally valid for the '480s'. The same people to whom he offered thanks for help in producing the '240' Class article gave me valuable assistance with this one. They were: Peter Truman, for his help in researching the engines; Laurie Ward for providing copies of notes and sketches he acquired from P.C. Dewhurst, F. H. Clarke and others; Jack Braithwaite and Bob Essery for access to their extensive photographic and periodical collections; and David Tee for all sorts of help and advice. Adrian Tester also provided me with copies of some general arrangement drawings of both locomotives and tenders. The staffs of the Science Museum, National Railway Museum, Merseyside Museums, Manchester Museum of Science and Industry, Public Record Office and Mitchell Library all helped in one way or another and there are others he had probably forgotten. Illustrations:
| | |
| --- | --- |
| Kitson built No. 596 on mineral train near Bentham c1905 | 27 |
| No. 250 at Derby in photographic grey in May 1965 | 28 |
| Gwneral arrangement drawing (diagram) section & plan Dübs & Co., 1868 | 30-1 |
| No. 594 built Kitson & Co. 1867 | 34 |
| No. 590 in service | 34 |
| No. 555 rebuilt with a type B boiler c1855 | 36 |
| No. 559 without its boiler cladding | 37 |
| No. 491 Stephenson built engine as rebuilt in 1877 | 39-9 |
| No. 633 as rebuilt in 1879 | 40 |
| No. 323 as rebuilt in 1883 | 40 |
| Cab interior No. 2455 | 41 |
| No. 516 in polished condition and smartly attired footplate crew | 42 |
| No. 681 in brown livery c1906 | 43 |
| No. 256 | 43 |
| No. 2425 c1907 | 44 |
| No. 657 rebuilt with H class boiler | 45 |
| No. 2589 with H class boiler, parallel chimney, Deeley pattern dished smokebox door & Deeley cab (W.L. Good) | 46 |
| No. 2454 with B class boiler & back weatherboard (W.L. Good) | 47 |
| No. 2454 with G6 Belpiure boiler in black kivery at Plaistow in 1920s (H.C. Casserley) | 47 |
| No. 2472 with G6 Belpiure boiler with LMS in individual gold letters on cabside | 48 |
| No. 2589 with G6 Belpiure boiler with LMS in concaved corner vermilion panel on cabside | 48 |
| No. 323 which retained its original tender rear buffers but had altered brakes including handbrake handle | 49 |
| Tender drawing (diagram) March 1868 | 50-1 |
| No. 2557 built Dübs & Co. in 1868 with LMS in convex vermilion panel (W.L. Good) | 52 |
| Derby-built No. 684 as No. 2672 on a mineral train at King's Norton c1919 (W.L. Good) | 53 |
| Kitson-built No. 2500 with mineral train near Bentham in May 1928 with LMS and Southern Railway 5 plank wagons | 54 |
| No. 2421 with B class boiler built for passenger locomotive | 55 |
| Kitson-built No. 2503 in LMS post-1927 livery | 56 |
| No. 2565 stored ouut of use at Bedford in June 1932 (L. Haanson) | 61 |
Tony Overton. Signalling at Nottingham. 62-4.
Bob Essery. Radstock engine shed coaling crane. 64-6.
Drawing by P.S. Duckworth.
Kentish Town visit. 67
Visit by Railway Club on 16 April 1904.
Keith Turton. Freight through Birmingham. Part 7. Coal traffic to Birmingham Gas Works. 68-80.
Birmingham and Staffordshire Gas Light Company and Birminham Gas Light and Coke Company and later the City of Birmingham Corporation obtained their coal supplies from a wide number of sources. The local coal was unsuitable for the production of town gas and most had to be obtained from Derbyshire and South Yorkshire, although some was obtained from North Staffordshire and from North Wales, near Wrexham
2-4-0 No. 1 with ordinary (slow) passenger train. (W.L. Good). 1
Photograph
The Locomotive Superintendent: his training and duties. 2-5.
Reproduced in full from James Clayton's contribution to Macaulay's Modern railway working plus entry from Railway Year Book 1929 for Clayton
Fred James and Bob Essery. The Midland Railway `A' Class 0-6-0 tank engines. 6-24.
Bob Essery. Midland Railway town offices. 25-7.
All in Birmingham: In Hall Street, Hockley; and in Snow Hill and in The Parade (latter two jointly with L.N.W.R. (all illustrated and highly Dickensian)
Bob Essery. Water cranes, columns and painting styles: M.R. lineside. 28-37
The first diagram includes stand pipes, water vcolumns, parachute tanks and water cranes
| | |
| --- | --- |
| British Railways Outdoor Machinery Dept., Derby drawing 20/328 (27 June 1951) | 28 |
| Photograph of 10in columns with gas lights at Leeds on 17 July 1909 | 29 |
| Poster of water columns displated at locomotive depots to indicate red columns with limited supplies | 30 |
| Water columns with gas lamps at Sheffield | 31 |
| Standard goods locomotive No. 1615 at Childs Hill with 10in water column showing painting style (P.C. Dewhurst) | 32 |
| Midland compound No. 1004 at Manton with up express diverging onto Kettering line with two water columns on 29 May 1937 (H.C. Casserley) | 33 |
| Fire devil or frost fire aadjacent water column at Derby on 13 July 1947 | 34 |
| Water column with separate valve to control water flow at Kettering; also brazier in February 1962 | 35 |
| Water tank newly constructed at Derby in 1915 | 36 |
| 8in standpipe at St. Albans (BR period) | 37 |
| Standpipe at Coalville with water softening plant | 37 |
| No. 47496 0-6-0T with lamp and frost devil at Radstock on 19 August 1962 | 37 |
| Hellifield with steam rail motor receiving water from water crane (photograph) | 38 |
| Drawing of above | 38 |
| Water crane at Bromsgrove (drawing) | 39 |
Bob Essery. MR headlamps, discs and destination boards. 38-9
Jack Braithwaite. Midland Railway 19th Century train working Part 2. 40-57
Bob Essery. MR freight traffic. 58
Bob Essery. Toton marshalling yards. 62-
Bob Essery. Readers' Collections; gates. 77
The Midland Railway Study Centre;
Theatrical traffic. 84-6
Bob Essery. MR tender weatherboards and storm sheets. 87-95
Bob Essery (based on notes by David Tee). Hellifield. 96-105.
| | |
| --- | --- |
| View from north with engine shed on left and chimney from sand ioven | 96 |
| Hellifield station with 4-4-0 No. 238 with another 4-4-0 with Edinburgh portion of 11.30 ex-St. Pancras c1903 | 97 |
| Hellifield station Down platform looking north | 98 |
| Hellifield station Up platform c1910 | 97 |
| Hellifield station 1400 class 2-4-0 No. 1402 with L&YR six-wheel coach | 97 |
| Hellifield station north end with 4-4-0 c1905 | 97 |
| | |
| | |
| | |
| | |
Giles Brown. Midand Railway ground plan. Poplar Docks. 106-7.
Armley Station Signal Box; Up and Down Lines. 110
David Hunt. Locomotive builders to the Midland Railway. 111-26.
An important source, as all manufacturers are listed and information is given about them (Radford largeley excluded non-Derby products): the companies concerned were: Benjamin Hick, Kitson, Rothwell, R.B. Longridge, E.B. Wilson, Sharp Stewart, R.&W. Hawthorn, Robert Stephenson, Beyer Paecock, Manning Wardle, Neilson, Yorkshire Engine Co., John Fowler, Baldwin, Schenectady and Armstrong Whitworth. Hunt did not cite his sources, however.

Harpenden 1906 Station Nameboards. 127
Class 2 0-6-0 with Belpaire boiler No. 3738 on semi-fitted freight during LMS period (late 1920s) at Derby Junction. W.L. Good. 1
Photograph
8F 2-8-0 No, 8058 at Stanton Gate on Erewash Valley Line. (Lens of Sutton). 2-3
Photographer not given. Circa 1938. 8F hauling mineral empties. 0-6-0 to right working tender first hauling empty coke wagons was on Stanton Old Works branch
Jack Braithwaite. S.W. Johnson's 'decorated' steam locomotives. 4-11
Paul C. Dewhurst introduced the term "London style" and linked it to Robert Weatherburn, London District Locomotive Superintendent.
| | |
| --- | --- |
| 1327 class 4-4-0 in green livery No. 1332 at Kentish Town in 1877 | 4 |
| 4-2-2 No. 1853 | 4 |
| No. 842: double-frame 0-6-0 at Bedford in 1903 | 6 |
| No. 2691 single-frame 0-6-0 built by Neilson Reid in 1901 and possibly photographrd on delivery | 6 |
| 4-2-2 No. 39 at Bristol in Bristol style livery | 7 |
| 1562 class 4-4-0 No. 1666 in Manchester style livery | 8 |
| 1738 class 4-4-0 No. 1756 in Leeds style livery c1900 | 8 |
| | 9 |
| | 9 |
| 4-2-2 No. 118 with four 12-wheel clerstory coaches in 1897 for Manchester to St. Pancras services | 10 |
| Class A 0-6-0T No. 2254 in London style livery | 11 |
Midland Territory - Welsh Harp. 12-13.
| | |
| --- | --- |
| Down express passing Welsh Harp Junction signal box hauled by 4-2-2 No. 179 | 12 |
| Down mineral empties hauled by Class 2 0-6-0 a pproaching Hendon station: to rear of train Welsh Harp Junction signal box | 13 |
| Midland Railway Distance Diagram showing Welsh Harp Junction signal box (map) | 13 |
A.E. Overton and Bob Essery. Whitwell Station. 14-33
Opened for goods traffic on 18 January 1875 and for passenger traffic on 1 June 1875. Closed to passenger traffic in October 1964 and to local freight in 1965. Colliery traffic remained until the pits closed. Railway re opened in May 1998 as part of the Robin Hood line. Whiwell station building was moved to Butterley. Running powers weere enjoyed by the Manchester, Sheffield & Lincolnshire, later Great Central and LNER beteen Mansfied and Shireoaks and for freigh from thence to Whitwell Colliery. The Duke'ss Sidings at Whitwell used to load magnesian limestone from the Duke of Portland's Estate.
| | |
| --- | --- |
| Mansfield, Worksop & District: Midlad Distance Diagram | 14 |
| Johnson 0-4-4T at Whitwell station down platform with Worksop train: view from Bridge 39 (W.O. Pegg) | 15 |
| Gradient profile: Nottingham to Worksop | 15 |
| Whitwell station. plan 1893 | 16 |
| Whitwell station looking north c1875 (W.O. Pegg) | 17 |
| Whitwell station looking south c1875 with passengers awaiting train (W.O. Pegg) | 17 |
| Whitwell station plan 1904 2-chain scale | 18 |
| Whitwell Colliery map Ordnance Survey 1901 | 20 |
| Bufffer stops front | 21 |
| Bufffer stops rear | 21 |
| Road overbridge looking through to signal box, goods shed & station buildings & points & upper quadrant signals | 22 |
| Permanent way cabin | 23 |
| Trespass notice (non-standard) in Southfield Lane entrance to goods yard | 23 |
| Whitwell stone-built goods shed, signal box & station master's house looking towards Worksop | 23 |
| Whitwell stone-built goods shed: notes telegraph pole adjacent | 25 |
| Cast iron trespass notice | 25 |
| Overall view of station with idings at entrance to Whitwell Colliery: most of other sidings removed | 26 |
| Weighbridge & weighbridge office | 27 |
| Grass covered weighbridge | 27 |
| Stone-built station master's house | 27 |
| Whitwell stone station buildings as seen from down platform with lady in early 1960s summer attire | 28 |
| Up platform stone built waiting shelter with BR standard gas lamp | 29 |
| Stanier 2-6-2T No. 20168 on slow passenger train at Sutton Junction with three coach train in June 1959 (J. Cupit) | 33 |
Bob Essery. Midland Railway locomotive reversing levers. 34-9.
David Hunt. The Stephenson '130' class. 42-50.
Illustrations from William Johnson's Imperial Cyclopaedia of Machinery (1852): these were steel engravings which included plan, sections and side elevation. Notes the influence of Edward Snowball, Chief Locomotive Draughtsman at R. Stephenson. .
Jim Jackson. The Johnson 4-2-2 singles on the Nottingham to Lincoln Line. 53
Jamie Guest. The Bradford Through Lines or what might have been. 57
Tony Overton. Midland Railway signalling at the Grouping. 67
D326 8-ton deep case wagon. 77
Bob Essery. Midland Railway lineside: carriage, horse and cattle docks. 81
Bob Essery. Midland Railway tender weatherboards and storm sheets Part 2. 87-95
Jack Braithwaite. Some Midland Railway locomotive shed allocations and duties c. 1867—1904, Part 1. 3-11.
R.S. Carpenter. The Longbridge and Halesowen Joint Line. 11
Bob Essery. Midland railway carriages: D530 passenger brake vans. 51
Bob Essery. Bradford, Midland Station. 59
Edwardian elegance — an H boilered 4–4–0. 71
By the way. 72-
Welsh Harp station
Bob Essery. Locomotive & tender couplings. 79
Distant signal near Crofton. front cover
A.E. Overton, Midland Railway signal design during the 1880s. 2-24.
Development of slotted-post signals, structures, weight bars, lamps, lighting and painting.
David Hunt. Further information on Midland engines. 24.
Bob Essery. Barnsley Court House Station. 25-7.
By the way... [letters]. 28-9.
Bob Essery. An early Midland Railway low goods wagon. 29-33.
Drawing of a three-plank dropside wagon: 15ft by 7ft 5in overall width dated 7 Juanuary 1874.
Stuart Morris. "These are the Trains, Running on the New Line Behind Us!" 34-9.
Passenger train services on the Midland's West Riding line, prior to the Grouping of 1923 via the Lancashire & Yorkshire Railway's Bradford Exchange and Thornhill.
Braithwaite, Jack. A Midland miscellany. 40-52.
Peter J. Wilde. The Midland railway's early access to London. 53-7.
Midland territory. [Yate]. 58-9.
Station c1880 wiyj newly painted (Chocolate & cream) footbridge, telegraph pole and two horseboxes; also porters' uniforms
Roger Carpenter and addtional notes. The Longbridge and Halesowen Joint Line. 60-80.
Chinley platform staff June 1906. 81.
Sheffield Queen's Road Goods Station. 82-5.
Bob Essery. MR lineside: cast-iron plates for bridges and culverts, etc. 86-91
Philip Atkins. Some notes on the larger-boliered S&D 2–8–0 locomotives. 92-96.
Includes side elevation diagram, and photograph of ex No. 96 as LMS No. 9676.
Wagon plate for privately-owned 10-ton wagon, 1908. rear cover

David Hunt. The Johnson bogie singles. 4-43.
Bob Essery. Midland Railway wagon lettering.
Bob Essery. Midland Territory - Bromham Viaduct.
Bob Essery. Ambergate Station.
Bob Essery. Austin Motor Works, Longbridge. 65-7.
Austin, a Davenport 0-6-0T, had a livery of green with yellow lining, and ventured onto British Railway tracks (as photographed by P.B. Whitehouse). Other locomotives illustrated: Vulcan (a Bagnall outside cylinder 0-6-0ST of 1950 as photographed by T.J. Edgington)); Austin II (Hunslet 0-6-0ST of 1936). Two others mentioned: Abernant (Manning Wardle 0-6-0T of 1921) and Austin I (Kitson 0-6-0T of 1932)
Midland territory: Hucknall in Nottinghamshire. 68
Station on 3 April 1922.
Graham Warburton. The J. S. Moore affair. 69-79.
James Samuel Moore was born 6 March 1863 in Derby. Joined Midland Railway in 1877 working in the office of the Chief Accountant. He worked for Saxby & Farmer and then for the Railway Signal Company, but joined the London Tilbury & Southend Railway during its final period, before being absorbed by the Midland Railway in 1912. He retired on 5 September 1925 and died in 1950. Includes abstracts of his patents.
Jim Jackson. Thurgarton Station.
Bob Essery. Station clocks, ;
Bob Essery. Belper Station, .
Bob Essery. Freight through Birmingham Part 8 (Washwood Heath Sidings)
Bob Essery. Midland Railway water troughs.
Bob Essery. 20ft Open Carriage Trucks Diagram 409, ;
Bob Essery. Further information on MR headlamps, discs and destination boards.
Ashchurch Station (Photographic Feature) ;
David Hunt and Bob Essery. The opening of the Nottingham - Lincoln Line.
Midland Railway Locomotive Department Memoranda (Factual reports from the 1910's covering aspects of MR locomotives performance). 84-96.
See also Issue 35 page 92
Transcripts of documents:
Comparison of mileages run by compound and Belpaire engines.
Comment was minimal but the Belpaire engines (Nos. 770-4) were better than the compounds in terms of times between shopping.
Comparison of mileages run by 0-6-4 and 0-4-4 type bogie tank engines (dated 23 May 1910).
The 0-6-4Ts ran 17,000 miles between shopping, whereas the 0-4-4Ts achieved 22,000 miles.
Loading and timing of goods trains comparison 1 April 1913
J.E. Anderson: mainly 0-6-0 type: very brief.
London coal traffic. (dated 8 June 1914)
Consideration of Somerset & Dorset Joint Railway 2-8-0, but rejected due to outstanding need for bridge strengthening.
Saturated versus superheated locomotive performance 12th January 1914 and 26th October 1916.
Both tests showed advantage of superheating
Midland Record No. 27 (published June, 2008.)
Derby Works Official Photographs (from the collection of the late David Tee). 2-7.
Interiors of Erecting Shop (late 1880s); Paint Shop (c1890) and No. 3 Bay (1895)
David Hunt. The '1528' Class 0–4–0 shunting tanks. 8-52. (includes folding diagrams)
Detailed review of Deeley designed shunting engines introduced in 1907 and which lasted into the 1960s. Profusely illustrated with official drawings and photographs from MR, LMS and BR days.
Graham Warburton. Steel rails. 53-5.
Falling weight impact test: testing machine at Derby.
Bob Essery. Working the Stonehouse to Nailsworth and Stroud Branch Lines .
Illustrated history of the Nailsworth and Stroud branches concentrating on the working of the lines covering the period from their openings in 1867 and 1885 respectively to their closure to passengers in 1947 and complete closure in 1966.
Giles Brown. Some additional notes regarding reader's collections.
By The Way
Midland Record No. 28 (received NRM Library January 2009)
LTSR 4-4-2T No. 61 Kentish Town within St. Pancras Station (photograph). 1
J. Guest with contributions from A. Earnshaw. The Midland Railway Huddersfield Extension. 2-
The illustrated story of the Midland Railway's long battle to reach the textile manufacturing town of Huddersfield.
Bob Essery. Locomotive Headlamp Codes. 25
The 1903 changes of lamp position.
Jim Jackson. Early signal boxes and other structures between Newark and Lincoln. 33
A pictorial feature highlighting some of the infrastructure and personalities on the Neward to Lincoln line.
Bob Essery. Working the Stonehouse to Nailsworth and Stroud Branch Lines Part 2 . 39
Bob's second article covering the operation of the Stroud branch opened to goods in 1885 and closed in 1966.
S. Duckworth. The Midland Goods Shed at King's Cross. 49
Some observations following Peter Wilde's article about the Midland Railway's early access to London in Midland Record #24 and Andrew Surry's subsequent rejoinder in the correspondence in issue #25.
Peter J. Wilde. A Tilbury interlude. 55
An illustrated article about early goods trains on the Thames Haven Branch of the London, Tilbury and Southend Railway featured in the Working Time Tables of June 1884.
Bob Essery. Covered milk truck diagram D1272. 63
An illustrated article shedding further light on the somewhat confusing story of Milk and Fish Trucks built by the Midland Railway.
Tony Overton. Midland Railway signalling. 67
A detailed account covering the mechanical indicators employed by the Midland Railway, explaining their types and uses profusely illustrated with photographs, drawings and signal box diagrams.
Peter J. Wilde. problem at Washwood Heath. 95
Midland Record No. 29 (published September 2009)
Giles Brown. Coal for London's West End. 2-24
A. E. Overton. Moseley. 25-32
Keith Miles. Darley Dale. 33-50
Keith Miles. Rowsley's water column. 51
Midland Railway coal pick (drawing). 52;
Bob Essery. The Midland Railway in South Wales. 53-84
Jamie Guest, Huddersfield Branch postscript. 85-90
By the Way. 91
Book Review - The Rise and Fall of the Severn Bridge Railway 1872-1970.
Bob Essery. The Midland Railway in Bristol. 2-30
Panther warehouse: letter from Steve Duckworth in Issue 33 refers to R.A. Cooke's Track layout diagrams of the GWR and BR Western Region.2nd ed. 1992.
R.M. Deeley. The economical driving and firing of the locomotive engine. 31-5.
Bob Essery. Stourton Midland engine shed. 36-55
Letter from Steve Duckworth in Issue 33 refers to coaling stage and book by Peter Rose
A.E.Overton. Leicester Passenger Station West Box. 56-8.
Bob Essery. The Bootle Branch. 59-64
Bob Essery. Harringworth Viaduct and the Kettering & Manton line. 65-9
By The Way. 69
Derek Ashworth. Who wants Gowhole? 71-8
Bob Essery. Brighton Road. 89.
Midland Record No. 31 (published 2010)
A.E.Overton. Borrowash
John Horne. The Midland's Bootle Branch
Midland Territory - Bridge at Low Bentham
Neil Burgess. Waiting for a train: Fish Ponds 1910-1966
Goods Shed and Office (Drawings)
Keith Miles. Gowhole were a cold shop, Gowhole were! 44-54.
Passenger engine at Cornbrook
Bob Essery. Highbridge Wharf
Midland Territory - Basford
By The Way
Midland Record No. 32 (published 2010)
2P 4-4-0 No. 564 departing York for Manchester express consisting of nine coaches in 1932. 1
Ken Kirk. Henry Kirk goods guard, LMS. 2-15.
By the way. 16
Midland Record No. 27. Reg Davies.
Re Giles Brown on Midland Railway coal depots at West Kensington and Kensington High Street. Writer visited the sites, that at West Kensington had become the West Kensington Estate with the street and block names reflecting former railway associations, as in Garsdale Terrace, Stanier Close and Ivatt Place. The span of a bridge in North End Road remained. Litttle remains at Kensington High Street.
David Hunt. The Kirtley era 2-4-0s. 17-39.
Bob Essery. Pye Bridge and Beeston. 41
Jim Jackson. The Swinderby accident of 6th June 1928 with a short note concerning 0-6-4 tank engines. 51-69.
Notes that GWR withdrew Barry Railway 0-6-4Ts in September/October 1926. Includes substantial parts of Pringle Accident Report.
St.Albans Signal Box. 70
John C.Hughes. The Bootle Branch . 71
David Hunt. Fin de Siècle elegance. 79
W. Lewis-Meredith. The Midland Railway Company's system of maintaining the permanent way and works. 83
C.J. Perkins. Frank Henshall Stalvies, 1846-1911. 95-6.
Born 7 January 1846 in Derby. Father was John Henshall Stalvies (1809-1883). See also letter from Giles Brown in Issue 35.
Midland Record No. 33
published 2011
David Hunt. The Kirtley era 2-4-0s. Part 2. 3-34
No. 20002 (photograph). at Newark Castle 34: see letter from J. Richard Morton in Issue 35 pp. 48-9
See also letter from David Hunt in Issue 35
Bob Essery. Midland territory — Grimethorpe. 35
see letter from J. Richard Morton in Issue 35 pp. 48-9
Bob Essery. D334 long rail wagon. 39
Bob Essery. The Midland Railway in South Wales Part 2. 43
See also letter from John Miles in Issue 35 page 33
Tony Overton. Mantle Lane, Coalville, Bridge No. 44a. 46
Keith Miles. S&D 2-8-0s from the footplate. 69-
Pressure for larger locomotives came from Alfred Whitaker and his succesor Mervyn Ryan. See also letter from Steve Duckworth.
By The Way. 80
Midland Record No. 30. Steve Duckworth.
Refers to the Panther Warehouse and the Avonside wharf area described by Essery in Issue 30 and to the term "road van" used in relation to the SDJR Also refers to article on Stourton engine shed Bob Essery. Alfreton & South Normanton. notes. 81
Jim Jackson. Swinderby Station and area. 85
Class 2 4-4-0 No. 392 with long train of varied empty stock at Derby North c1925. 1
David Pearson. Locomotives of the Keighley and Worth Valley Railway 1866 to 1961. 2-21
Keith Miles. St.Pancras Sidings. 22-7
Giles Brown. Leicester (London Road) Station: its operation. train services, and ...history. 28-51
Bob Essery. Midland sales practice. 52-3
David Hunt. The Kirtley era 2-4-0s Part 3. 54-96
Midland Record No. 35
Received NRM Library 6 December 2012
H-boilered (i.e. roumd-top) Class 4 goods engine No. 3805 on freight photographed at Syston. 1
Date between 1918 and 1923; also horizontal black stripe on rear of distant signal.
Editorial. Bob Essery. 1
Followed by Publisher's statement that it was to discontinue publication due to increased costs
Keith Miles. The Devonian. 3
Bob Essery. Midland Railway 0-4-4 tank engines. 11-
Nigel Digby. The Midland Railway carriages of the Midland & Great Northern Joint Railway 1893-1920. 23
By The Way. 33
Midland Record. No. 31. Tony Cooke
Re first station at Selly Oak. The caption to the plan on page 62 refers to the station being to the left of the drawing. whereas.it was to the right. as witness the plan on page 65.
Midland Record No. 32. Giles Brown
Re article about Frank Stalvies in Midland Record No. 32. I have checked my notes from the Midland Railway Locomotive Committee that I made while researching the history of the railway at Wigston and can confirm that he worked there for a period of time. My notes read thus: A day Foreman was also employed at Wigston from 1881 onwards with Edward Ford taking up this post in 1881 and working through to 1888 when Frederick Stalvies took over for a period of 16 months. Thomas Mills became Foreman in 1889 for a year before being promoted to District Locomotive Superintendent (DLS) at Wigston, a post he held until 1903. Wigston was managed by a Locomotive Foreman from the opening of the shed in 1873 with an Assistant Foreman or Night Foreman also being in post.
Midland Record No. 33. Steve Duckworth
Re Keith Miles' article on the S&D 2-8-0s. The recounting of DonaId Beale's description of the footplate choreography required to handle the fire-irons makes the mind boggle. It was Henry Jennings, not Jenkins, who was the unfortunate driver killed in the 1929 Bath runaway, and there is photographic evidence to suggest that the tender cabs may not all have gone by December 1920, which is a date enshrined in all the standard S&D texts (which draw heavily on the writings of P.C. Dewhurst, I understand). I have briefly referred to this in Midland Record 27. in a 'By the way' letter on page 101.
A photo, courtesy of Russ Garner's collection, shows 2-8-0 No. 81 at Templecombe Lower at an unknown date, with a John Fowler 0-6-0 in the background. A print of the full view appeared in Midland Record 21, page 95, in an article concerning weatherboards and stormsheets; however, it had been cropped slightly. What the print shows, and the printed one unfortunately omitted (in the present context!) is rather more of the John Fowler loco, which can now be seen to carry a cabside power classification. The SDJR Committee only introduced these in 1922/3. Although the precise date is presently unclear, it appears that at least 2-8-0 No. 81 carried its tender cab beyond December 1920.
If any reader has had sight of engine record cards or other demonstrable evidence relating to either the removal of tender cabs, or the first appearance of the cab side power classifications, we would be very pleased to hear about it via these pages, since it would help greatly in dating some of the S&DJR images from the 1920s.
Finally, on page 71 it should be 'Branksome' not 'Branscombe'.
Midland Record No. 33. John Miles [in printed version letter is split between pp. 33 and 48]
Re article on South Wales. First a correction: it is stated that the map on page 41 shows the GWR main line running east to west just south of St. Thomas station. This is not correct. The GWR main line is some way to the north and crosses the SVR main line at Six Pit (shown on the insert on the map) and the Morriston branch close to Landore viaduct. Most people then assume that the main line terminates at Swansea High Street station which can be seen towards the top left of the map. In fact the main line was always that which turned west at Landore and made for Carmarthen. Much to its disgust, Swansea was always at the end of a branch and even to this day, Network Rail still class the line into High Street as a branch from Landore. The GWR line at the bottom of the map is the line by which it gained access to Swansea South Dock.
Turning now to the Midland's coal tips, my research on these is incomplete but RAIL491/108 shows that the Midland were installing foundations for coal hoists at Swansea Docks in 1878. As the dock shown in the photographs did not open for several years after this, these hoists must either have been alongside the North Dock or the New Cut. As they do not appear on any of the later maps or the distance diagrams, they must have been replaced by the hoists alongside the Prince of Wales Dock at a later stage.
Tony Overton. Waste not, want not — the Dore & Totley footbridge. 34-
Brian Hayes. Selly Oak — some personal recollections. 39
Inside Camp Hill Goods Station Transfer Shed c1965. 48
Note spacing of the doors, very close on the left of the picture and more widely spaced on the right. The notice board on the right indicates loading lines for apples and onions, and at the foot of this board there was an instruction that the .fioor load must not exceed 27 cwts per square yard.
By the way. 48-?
Midland Record No. 33. Allan ?
Re the S & D 2-8-0s from the footplate' article. The Bath accident, involving No. 89, refers to the train involved as the 11.30 freight from Templecombe to Bath. The official report states that the service was the 15.25 Evercreech Junction to Bath Goods train. The driver was. H.Jennings, but is named as Jenkins in the article. The well-known Somerset & Dorset driver Donald has had his surname spelt without the final 'e' in one instance.
Midland Record No. 33. J. Richard Morton. 48-9
Re photograph of No. 20002 (page 34 of Midland Record No. 33 is taken at Newark Castle sra probably on a Nottingham service. [Thank you for answering my q but those who did know the answer were rather less than 937! Ed. lasted until July 1947 and was, by then, a truly venerable lady, I almost 81 years old and the very last of the' 156' class to be withdrawn. A handful of double-frame 0-6-0s and 2-4-0s did remain in service— the six-coupled engines stationed at Bournville were employed on goods trains to Halesowen. These trains had to cross Dowery Dell viaduct which only permitted engines with a low axleweight to work over. Those at Nottingham were employed on pilot duties at London Road(Low Level) and other trip or shunting work. Apparently 20002 was hard to oil and, towards the end of her career, a metal plate appeared jn the cab interior reminding drivers to lubricate both the inside and outside axle bearings —the story goes at this date drivers were more used to single-frame engines.
Turning now to the superb photograph on pages 36/7 of Grimesthorpe Junction. Whilst the name Grimesthorpe could hardly be more appropriate for the location, it actually predates the railway by a thousand years, being a combination of ' Grim', an Old Norse personal narne, and 'thorpe ', meaning an outlying farmstead in Danish. A little further up the line is Brightside, a complete contradiction in terms of the surrounding industrial district, but a sixteenth century corruption of 'Brekesherth', where 'Breke' was, like as not, an Old English personal narne and 'herth' a smith's hearth.
The photograph is taken from the walkway of Grimesthorpe No. 1 Signal Box, the big run of point rodding visible coming up into the box elf. At the far left of the picture is the edge of Grimesthorpe engine shed; the first building is the two-road paint shop and that with the gable nd onto the railway is the repair shop - access to both was via the traverser at the back of the depot. They dated from about 1899, the new undhouse coming into being in late 1877 when the original shed, rightside, closed for traffic purposes. This was across the other side of e line to Wicker Goods, the original Sheffield & Rotherham main line. This circular shed was still marked on maps in 1893 and it would appear that it was used for repairs until the new repair shop was built — the shear-legs migrated to the new depot in 1901. By 1905 the old shed had gone, replaced by Engine Shed Sidings which lie in the industrial haze behind the train in the photograph. The 0-4-4T is on the down main line and to the left of the view is the up main, and then come the own and up local lines which went as far as Brightside Station Junction, here they turned east and gave entry onto the Sheffield District Railway of the Great Central (formerly Lancashire Derbyshire and East Coast ailway). Immediately in front of Grimesthorpe No. 2 Signal Box is the own goods line which began at Mill RaceJunction, as did the two local lines. Behind No. 2 is the shunting neck for Engine Shed Sidings where 0-6-0 is busily occupied and, at a lower level, is one of the Cammell Laird company's engines. The works to the right of the view is actually the Grimesthorpe Works of Cammell Laird. John Brown's Atlas Works was beyond the Newhall Road underbridge, just visible behind the engine shed. The confusion is entirely understandable as the reproduced 918 Distance Diagram places the Cammell Laird works on the wrong side of the line. The train could be destined for either Barnsley (Court House) or Rotherham (Masborough or Westgate) — the balance of probability suggests Rotherham, as there were rather more of these than Barnsley branch services.
Midland Record No. 33. David Hunt. 49
Part 2 of my article on Kirtley era 2-4-0s I made a silly mistake on ge 16. The engine in the lower picture quite obviously has a Deeley okebox and chimney rather than Kirtley ones as I stated in the caption. his was possibly caused by the unseasonally hot weather we were having the time or may have something to do with both names ending in 'Iy'. hatever the reason, please accept my apologies for the error.
was intrigued about the photograph of Evercreech Junction on page which shows a three-link coupling attached to a buffer stop in the iddle road. I am reliably informed that the inclines of the lines through Evercreech nction were on the severe side and, in addition to wagons, a carriage as sometimes parked on the middle road. I have two questions to put to readers. 1. Had some incident happened at Evercreech which led to the coupling being attached or was it purely a precaution? 2. Were there other examples of this to be found on the Midland? Chris Rouse Swindon
Midland Record No. 34 e caption on page 23 contains incorrect information. The box was placed by a ground frame in December 1961, which was subsequently en out of use in December 1975 when the Incline was closed. My lologies to all concerned. Keith Miles
is a small point, but Keith Miles is not correct when he says the the gle-line North London Incline was worked by Electric Key Token ~KT) from 1909. At that date the EKT had not been devised. At the ue of the drawing on page 22, the section was worked by Electric Train Iblet - as indeed the drawing shows. The incline was worked by Train lblet from 15th November 1909, from which date a new location was /rnmissioned at the top of the incline, caUed the Midland Tablet Box. re section was later converted to Tyer's pattern EKT, probably by the I LMS since the pattern of brass keys used was that found on other LMS installations (research to date has not discovered the date for the conversion but it had been done by the time of the issue of the new Sectional Appendix in March 1937). The token was not lettered with the names of the token stations at either end of the section, but simply 'N.L. INCLINE THROUGH SIDING'. Mike Christensen
Others may well have written to point out the captioning error on page 16. The driving trailer in the 1946 dated photograph is not to D2122 - these were not built until 1949/50. It is a Period II vehicle (noted by the presence of rainstrips on the roof and mouldings around the windows) to either D1735 or D1790, converted for motor operation between 1930 and 1935; it is impossible to tell which of the two diagrams without seeing the driving end (see LMS Journal No. 12 for details). I t is similarly almost impossible to determine whether the composite was to D1849, Dl921 or D1921A.
During the best part of thirty years when motor-trains ran, the Worth Valley line was host to a remarkable variety of motor-fitted stock, some of it unique to the line. I have seen photographic evidence or contemporary notes of the following types on the branch - Midland types: D551, D605, DI058, D1246; LNWR types: M58, M49; LMS standard types: D1734, D1771, D1735/90, D1807, D18491 192111921A, D1851, D1999, D2122. Phil Tattershall
Midland Record No. No. 32
I was greatly taken by the tales of Harry Kirk, Goods Guard, LMS, in particular his reference to the 'Spike' Sidings at Nottingham - only the second time that I'd ever heard them mentioned. Previously, they had only come up in a recorded conversation with Syd Curzon back inJune 1997 that went as follows: "Before I started in 1937, the night job at Rowsley was a Maltese Cross going up to London, but it always used to load back, fully fitted, from Somerstown, the freight depot next to St. Pancras. It used to be 5/40 out of Somerstown, I remember, but it used to come off at Kettering Junction [I think he meant Glendon South Junction] and go round by Melton Mowbray to Nottingham. There it used to go into what was called 'The Spike', the sidings on the Derby side of Nottingham, to detach and attach. Then, instead of coming back via Trent, it used to come back up and over Wollaton Moor and then down to come out at Trowell Junction, up to Codnor Park South Junction and Ironville Junction, then over Butterley to Ambergate and Rowsley. That was one of the top fitted freight trains of the day so far as Rowsley men were concerned, rated up in the express passenger class." I find it difficult to actually identify these sidings from either the Midland Railway Distance Diagrams, the sidestrip diagrams or the John SmithlSignalling Record Society Layout Plans - some informed elu- cidation would be welcome. Keith Miles Seaton, Devon
Midland Record No.
The carriages involved in the Swinderby accident can be positively identified as Midland vehicles by reference to R. E. Lacey and G. Dow, Midland Railway Carriages Vol. 2. Some of them are quite interesting to those such as myself for whom the Midland's coaching stock holds a particular fascination. The passenger-carrying formation of the train was a standard Not- tingham District 4-coach close-coupled set of 1912. These were the later style of Bain arc-roof suburban carriages, 48ft long and 9ft wide over the body. Eight sets, formed BT IC/T IBT, were ordered to Lot Nos. 765-767 and a further twelve sets were formed from further brake thirds to Lot 780 together with thirds and composites transferred from the Metropolitan district. The Swinderby set was one of the latter. The two four-compartment brake thirds to D603, Nos. 1610 and 1611, are from Lot 780. They were built to Drg. 3478A whereas the previous sixteen ordered as Lot 765 were to Drg. 3478. Lacey and Dow suggest that the earlier carriages had outward-opening guard's doors which were subsequently altered to inward opening (by 1915, on the evidence of their Fig. 380). Close examination of the photograph on page 57 suggests that the guard's door on No. 1611 is recessed and so presumably inward- opening, so possibly the revision in the drawing covers this feature. The Continued on page 96 ';1--- -------------------------------------------------------------------------Yl le way ... ieous observations concerning issues
Giles Brown. Leicester (London Road) Station. Part 2. 50
Illustrations: page 59 upper: M&GNR No. 55 at Platform 2 with Birmingham to Yarmouth train on 2 April 1910 (William Bradshaw)
Phil Tattershall and David Pearson. Motor trains and the Worth Valley Railway. 73
Appendix — train formations including LMS ganwayed motor-fitted stock
By the way. 91
Midland Record 27. Denis Monk. 91
m RECORD No. 27 Record 27 you ask for further information about 'Jinties' s': this is a hobbyhorse of mine. When I wo.rked in Derby , Works from 1945 to 1950, the Works engine, No. 1509, The Jinty'. I have always thought the name came from the ler with which it was fitted. The name is certainly a very I have assumed that it extended to the later Deeley engines, ave heard these referred to as 'Brewery Engines', no doubt :onnection with Burton-upon-Trent, omby introduced their 00 model of the 0-6-0 Class 3F following the Second World War, not knowing any better, it a 'Jinty', though another possible reason for the mistake hat the true 'Jinties' were fewer in number and generally private yards out of sight of the general public. Unfortu- incorrect name spread among the model railway fraternity the full-scale preservation movement. Martin Evans made rse by giving the name' Jinty' to his 3F tank designs, thus he mistaken use of the name to model engineers. I am this misconception has gone too far now, having entered ray folklore.
m called the 3F tanks 'Jockos', some having been built in I the North British Locomotive Company. The name seems eloped into a generic term for any shunting locomotive, for I career I heard the Derby C@W Works Yard Foreman refer '08' shunting locomotives as ' ... his Jockos'. hat the proper use of these names can at least be preserved Record and LMS Journal. I ~~~nk re:
When I was at SaltIey 1947-1955, the term 'Jocko' was shunting duty. For example, we had the West End Jocko, cko, the Camp Hill Jocko, and so on. It did not matter f engine was booked to shunt, they were all Jockos, even if iesel shunting engines. In fact, I did not encounter the until c.1960 when I became involved in the hobby of elling. Bob Essery
y '1528' Class 0-4- OT article in Midland Record 27, there re transposition of text on pages 50 and 51. The block of re 51 should go in between lines 11 and 12 of the third age 50. David Hunt
or a most interesting article on the' 1528' Class. One small ncerns the photograph at the top of page 43 which was, in m 7th May 1955 on the short branch in Burton-upon-Trent old LNWR Moor Street coal wharf. This was later a petrol facility and a scrap yard on the short section of Anglesey . s up with the top of Moor Street., e picture you can quite clearly pick out (top right-hand) lings of the converted malting building (approx. 1947) en Inde Coop @ Allsops (known within the brewery as et) Bottling Stores, even though the main entrance was or Street. The train of wagons (right top of picture) were the Birmingham-Derby main and/or goods lines just over utments (Bridge Hole) of the Shobnall branch to one of ing facilities and their bottling stores. . Alan Topliss Burton-upon- Trent
long interest in Burton's brewery railways and so was ad your article. Both photographs on page 43 were taken -Trent, The upper view shows the locomotive on the ing out of Moor Street Wharf to rejoin the Bond End on. I suspect the date is 7th May 1955 as I have a fairly my collection. th.e Mileage Record Card only mentions the loan to d m 1956, No. 41536 also spent some time at Sheep during the previous year standing in for a locomotive that orks for repairs. This explains why the view of the engine as taken at Middleton on 20th August 1955. Cliff Shepherd
Pages 4/5 - Looks like an 0-6-0T, either well or back tank, on 2nd road left. Pages 6/7 - 0-6-0 centre? double frame still with weatherboard. Caption line 1, dates should read 1885-1890. Page 10, col. 3 - The only small locos which carried 0 For 0 power class were the LMS Kitson 0-4-0ST 1540-44, later 7004-4 and Bfc-b uilt 47005-9 (subject to confirmation - I have no photos of L@Y or CR 0-4-0ST with power class displayed). Page 56 lower caption - Leading coach is a short bogie vehicle. Third coach may also be bogie. Page 69 - Dudbridge running-in board looks like dark sans serif letters on light background (buff?). George Dow in his book Midland Style does not mention this. John Edgington York
MIDLAND RECORD No. 28 A couple of comments concerning the article by Jim Jackson on early signal boxes between Newark and Lincoln. The three-line signal box nameboard 'Collingham and Swinderby Road Crossing' has been preserved and is in the Midland Railway Study Centre at Derby. I was very interested in the final photograph - the Midland Railway ticket stock drawer from Lincoln with the original lettering identifying stations on the line for which stocks were held. As Jim indicates, Winthorpe station is a bit of a mystery. In fact, a few printed Edrnondson tickets from Newark to Winthorpe have survived but none are issued, so there is no proof that they were actually used. An example of a second class single is illustrated. However, the existence of Winthorpe, Hykeham (opened 1st January 1849) and Swinderby (opened 1st May 1847) in their original painted lettering on the drawers indicates that Win thorpe tickets were likely still to have been in existence in early 1849, otherwise why paint the name on the drawer, an event which clearly occurred after Hy keham opened? This may indicate that Winthorpe had a longer life (in whatever form) than has been generally supposed up to now. The large number 5 on the ticket refers to Winthorpe, the destination. In the 1840s the Midland operated several numbering systems for their stations. This somewhat complex subject is covered in David Geldard's recent book Midland Railway Ordinary Single @ Return Tickets (Solo Publications, 26 St. Martins Hill, Canterbury, CTl IPP. ISBN 09551862 8 5) for those who want to pursue this rather specialised facet of Midland history. Roy F. Burrows Evesham
o NBWARK 'l\}
Regarding the article on Mechanical Indicators on page 67, I believe Tony Overton may have been a littIe harsh on the officers of the Midland Railway with respect to the use of electricity in signalling in the late 19th and 20th centuries. The important aspect of any signalling system is to fail safe. In order to fail safe when using electricity, requires alternative sources of supply or an uninterrupted power supply. Such facilities may have existed near large industrial complexes, such as Derby works, but were unlikely to be available in most signal boxes. The electric block telegraph is a very light direct current technology device and therefore it is feasible to afford supply from batteries in signal boxes, maintained by the signal and telegraph department's local staff, and provide a reasonably stable and uninterrupted supply. I believe that when power assistance was needed for point motors, point and lever frame locks, it would have been more likely that a pneumatic system was a more practical solution. A pneumatic reservoir would have provided a reserve in the event of a loss of power to the compressor. Such a system, being mechanical, could have been reliably coupled to the mechanical indications described by Tony Overton.
4F No. 3837 in photographic grey. 92
Bob Essery. MR Loco. Dept. memoranda. 92-3
See also Issue No. 26 page 84
MR Loco. Dept. Memoranda dated 15 June 1917 from H. Chambers giving the results of pyrometer temperature tests with superheated 4F 0-6-0 on freights between Chadderston Sidings and London on 7 June with No. 3837 and on 14 June with No. 3835
Bob Essery. Missing wagons. 94-5.
Correspondence from Paddington on 1 December 1917 and 24 April 1917 listing the numbers of Midland Railway open goods wagons which were scheduled for overhaul
---
Supplements including Midland engines
David Hunt. American locomotives of the Midland Railway. Didcot: Wild Swan, 1997. (Special Issue of Midland Record)
Chapter 1 (pp. 3-14) covers the Norris locomotives including the British "copies" manufactured by Nasmyth and Hick The remainder (pp. 15-52) covers the Moguls.
Midland Record Supplement No.2 — Midland Railway Wagons : 48 pages
Midland Engines No. 1
'1833' and '2228' class bogie passenger tanks (Order No. 1602 and classes K, P, K2 and P2) - post 1907 Nos. 1351 to 1430. Fred James, David Hunt and Bob Essery, 52pp.
Extremely detailed: general arangement drawings, notes (especally on painting) and photographic illustrations of the record type. Five references. Actually seen..
Midland Engines No.2 — The class 3 Belpaire goods engines:: 64 pages
See also further information on tenders in Midland Record 16 page 23 and Midland Record 18 page 73
Midland Engines No.3 — The class 2 superheated 4-4-0s ('483' class rebuild): 56 pages
Midland Engines No.4 — The `700' class double-frame goods engines. [The Kirtley 0-6-0 Goods Engine of the 700 Class] 102 pages.
Title shown in brackets is that provided by Midland Railway Society. Observations by Author in Midland Record 18. Major observation by Auther see Midland Record No. 20. Further indormation in Midland Record No. 19 pages 38-42.
Midland Engines No.5 — The Johnson '2441' class goods tank engines (post-1907 '1900' class or classes S, U and U 2). 78 pages
Note the titles for Midland Engines follow those used in BLPC rather than as supplied by commercial publisher. The Editor considers that this series is closed.
John Simpson. Prayer services at Derby Locomotive Works. ??