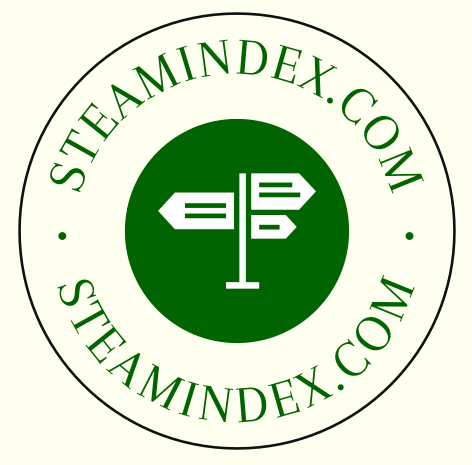 Industrial Railway Society publications
The Industrial Railway Society has (1) a comprehensive series of handbooks on industrial locomotives which appear to have been uniformly well reviewed and (2) an excellent website. They pose a considerable problem for arrangement as the areas covered vary greatly in size for the present they are merely listed in approximate order of publication/review date.
Industrial locomotives including preserved and minor railway locomotives - 1994.
Very well received by John Edgington in Backtrack, 1994, 8, 278.
Weaver, Colin Rodney. Baguley locomotives, 1914-1931: the locomotives built at Shobnall Road Works, Burton-on-Trent, by Baguley Cars Limited and Baguley (Engineers) Limited. Industrial Railway Society, 1975.
Mountford, C.E. The Bowes Railway: formerly the Pontop & Jarrow Railway. 2nd ed. Industrial Railway Society, 1976.
Shepherd, Cliff. Brewery railways of Burton on Trent. Industrial Railway Society, 1996.
Etherington Arthur Roy, Excell, Peter S. and Tonks, Eric S. editors. British industrial locomotives Industrial Railway Society, 1969. 2v.
Etherington Arthur Roy, editor. British industrial locomotives. National Coal Board surface systems, 1967-1969;. Industrial Railway Society, 1970.
---
Bendall, Ian R. Industrial locomotives of Nottinghamshire. 1999. 432pp.
The work is divided into three major distinct sections: maps; the main text with indexes; and illustrations. The main body of the text was divided into industrial locations (sand pits, steelworks, power stations, etc); the National Coal Board; contractors and dealers; preservation sites; non-locomotive systems; and indexes to locomotives; locomotive names and owners and locations. Having found The maps are skeletal and make sensible use of colour: industrial standard gauge lines are shown in red; narrow gauge in green. Main line routes are shown as black lines and waterways are shown in blue. Some major roads are indicated. One of the distinctive industrial activities of the area was the mining of gypsum. The major "fault" in the strategy is that coal seams and other industrial activities could straddle more that one county, and one is tempted to wonder whether the original strategy was correct. Reviewed by Michael Blakemore in Backtrack, 2000, 14, 494 ("recommended reference work") and by Neil Parkhouse in Archive. 2000 (25), 46: comprehensive and highly recommended..
Bradley, V.J. Industrial locomotives of North Wales.
Reviewed in glowing terms by T.J. Edgington in Backtrack, 1993, 7 166
Booth, A.J. Industrial railways of Seaham.
Reviewer (Roger Hennessey Backtrack, 1995, 9, 398) appeared to be disappointed, especially with photographs of diesel locomotives. .
Booth, A.J. Peat Railways of Thorne and Hatfield Moors.
Neil Parkhouse in Archive, 1998 (20) 35 "More good stuff from the IRS and from Adrian Booth, author of the two (highly recommended) volumes by them on The Small Mines of South Wales. The photographs are clear and sharp, and there is a good selection of site maps".
A J. Booth. Small mines of South Wales, , 96 pp, 124 photo illus, 33 plans,
Reviewed by Michael Hale. in J. Rly Canal Hist. Soc., 1996, 32, 67
Baker, Allan C. Industrial locomotives of North Staffordshire. 400 pages + 27 pages of maps and 144 photos.
Another of the excellent IRS handbooks, this volume covers an area centred on the Potteries and bordered by Shropshire, Cheshire and Derbyshire. The format is familiar, with each site listed separately with the locomotives known to have worked there. An interesting chapter also records the operators of private owner wagons in the area. There are indexes of locomotives, locomotive names, owners and locations, while the work is complemented by a series of well-drawn coloured maps. 144 b/w photographs accompany the wealth of detail. As usual, a highly- recommended source of reference. From review by Michael Blakemore in Backtrack, 1998, 12, 61..
Shill, R.M. Industrial locomotives of South Staffordshire. 172pp. 48 illus.
Etherington, Roy and West, Roger. Tramways and Railways of John Knowles (Wooden Box) Ltd.
Railway history would be very much poorer had not the Industrial Railway Society been able to publish so many excellent, if specialist, works over the years. This volume is no exception. Backtrack, 1998, 12, 577...
Hill, Geoffrey and Green, Gordon. Industrial locomotives of Gwent.
"essential reference work" From review by Michael Blakemore in Backtrack, 1999, 13, 510. Neil Parkhouse notes that it is "well reserched and invaluable" and that it is Gwent and not Monmouthshire.in Archive, 1999 (23) 48.
Bradley, V.J. and Hindley, P.G. Industrial Locomotives of Lancashire. Industrial Railway Society. NP
Subtitled Part A The National Coal Board, meticulously researched booklet is packed with information will be a must for all industrial railway historians: Neil Parkhouse in Archive, 2001, (29) 48.
Booth, A.J. British small mines. 2 vols (North and South).
"highly recommended". Backtrack, 2002, 16, 355. Neil Parkhouse in Archive, 2000 (27) 43 reviewed the North volume.
Waywell, Robin. Industrial locomotives of Buckinghamshire, Bedfordshire and Northamptonshire. 412pp. 96 illus.
"meticulous research... invalauable reference work" Backtrack, 2002, 16, 534.
Fisher, C. Industrial locomotives of East Anglia. 286pp. 64 illus.
---
Waywell, Robin. Industrial railways and locomotives of Hertfordshire & Middlesex. c2007. 369pp. 43 maps, 64 illus.
Industrial railways and locomotives of South Yorkshire: the coal industry – 1947-1994. 2004. 124pp. 7 maps, 32 illus.
Mountford, Colin E. and Holroyde, Dave. Industrial railways & locomotives of County Durham - Part 1. 492pp. 36 maps (22 col,). 181 illus.
Industrial railways & locomotives of Leicestershire & South Derbyshire. 174pp.
Smith, Andrew C. Industrial railways and locomotives of Worcestershire. 2005. 60pp.
Industrial railways and locomotives of West Yorkshire. 2004. 188pp.
Industrial railways and locomotives of Warwickshire. 2003. 140pp.
Bradley, V.J. Industrial locomotives of Yorkshire: Part A - The National Coal Board in West & North Yorkshire (IPB 8A). c2002. 162pp.
Bradley, V.J. and Hindley, P.G. Industrial locomotives of Lancashire: Part A - The National Coal Board (IPB 7A). c2000. 100pp.
Bradley, V.J. Industrial locomotives of North Wales. 1992. 500pp.
Colin Mountford and L.G. Charlton. Industrial Locomotives of Northumberland. 1983.
Havilland, J. de. Industrial locomotives of Dyfed & Powys. c1994. 342pp. 80 illus.
Potts, M. and Green, G.W.. Industrial locomotives of West Glamorgan. c1996. 260pp.
Michael Blakemore found it "meticulously compiled as usual" Backtrack, 1997, 11, 632.
Hill, Geoffrey. Industrial locomotives of Mid & South Glamorgan. 384pp. 95 illus. 19 col. maps.
Hill, Geoffrey. Industrial locomotives of Gwent. c1999. 354pp. 80 illus. 23 col. maps.
The Regional Handbooks cover the industrial railways in each area of the UK. These were the first IRS publications, started right back in 1947, and by 1966 we had covered all of England & Wales (but Scotland had to wait until 1976!). Since then we have been constantly up-dating our data and issuing new versions of these books. The amount of information has grown so much over the years that it has been necessary to split the regions into smaller areas to keep the books to a reasonable size and cost. For example Nottinghamshire, which was once grouped with Derbyshire & Leicestershire in "Book 'B' - East Midlands", now has a book of its own. That first book had a 4.2 x 5.4in format, of which Nottinghamshire covered just 31 pages - the new version has 384 larger pages for Notts alone!
Alan Bridges. Handbook N – Industrial locomotives of Scotland, Industrial Railway Society. 1976
Cited by NBRSG member
The content of the Regional Handbooks varies to a certain extent, depending on the ideas of the individual editor. However all of these books cover all the industrial railways in each region, as well as those contractors and locomotive dealers. Preservation sites in the region are also covered, as are the more interesting lines that were worked without the use of locos. All known locos at each location are listed and there is a short history of each company or location. There is a general map of the region, with sectional maps showing the location and principal lines of each site. In latest books these maps are also in colour. Indexes are included for locations and for locomotives. There is also a separate section of black & white photos of a representative selection of locos.
All books in this section have A5 page size (5.7 x 8.3 in),
with stitched sections and laminated board covers (hardback) or laminated card covers (softback)
--------------------------------------------------------------------------------
Interim Pocket Books (IPBs)
It has always been the intention of the IRS to publish full historical Handbooks covering all regions of the United Kingdom. However for various reasons, largely due to limited volunteer resources, such books have yet to appear for certain areas. Books were published for these areas in the past, but some have not been revised for many years, and new 'full' Handbooks are not likely to appear for many more years yet. In order to make some progress with the Lancashire (one of the oldest, unrevised books), the IRS committee has sanctioned the production of Interim Pocket Books for the area, effectively updating the old Lancashire Pocket Book of 1952. These are being published as a pilot scheme in limited quantities, to cater for the needs of those members who have an interest in historical affairs.
In theory an IPB basically consists of the text of the old Pocket Book, amended in accordance with the Bulletins issued for that book, then further amended with data from the 12 issues of the EL books, and any other readily available additional information. However this series will not have the thorough vetting by the IRS Historical Records Officer, that would hold up work on other, full Handbooks. It is hoped that these IPB books will bring forth comments, corrections and additional information from readers, all of which will be carefully recorded for use in the full Handbook when that finally arrives.
Middlemass: includes:
Royal Arsenal Railway
Opened 10 January 1873, closed 1966. 1ft 6in gauge. 45 locomotives, including 16 of Charlton class with short wheelbase. Supplied by Avonside 1915-16.
Chatham Dockyard Railway
Opened 1866, closed late 1930s. 1ft 6in gauge. Locomotives came from Woolwhich Arsenal. 24 in service by 1913.
Hoo Ness Island Railway
Opened 1905. 2ft 6in and 2ft gauges. Some stock came from Chattendern & Upnor Railway. Locomotive stock included Avonside Ascension and two Bagnall tank locomotives.
Chattenden & Upnor Railway (Admiralty)
1898 to 31 December 1961. 2ft 6in gauge. 15 locomotives. 2-6-2ST Pioneer supplied by Yorkshire Engine Co.
Industrial locomotives of Yorkshire: National Coal Board 1947-1994 including opencast disposal points 1942-1994 in West & North Yorkshire. compiled by V.J. Bradley 162pp, A5, 6 1ocation maps, paperback, Industrial Railway Society, 2002, available from: S Geeson, IRS Publications, 24 Dulverton Road, Melton Mowbray, Leicestershire LEU OSF, ISBN 1 901556263, £9.95 including p&p