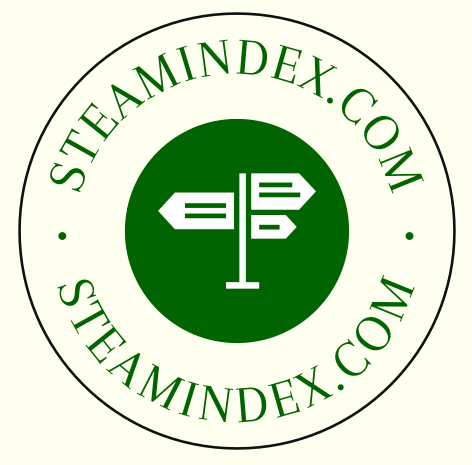 Horwich engineers
See also [Sir] John Aspinall, Hoy, Hughes O'Brien & Cox
Barton Wright was born at Murton House near North Shields on 13 November 1828 and died in St Leonards on Sea on 7 May 1915. (Marshall). Locomotive Superintendent of the Lancashire and Yorkshire Railway from 1875 until 1886 when he returned to India, Barton Wright held office at a time when the L &YR both in locomotive stock and public reputation was at a low level. He was apprenticed to Daniel Gooch at Swindon with whom he was related through his mother. He rose to become assistant to the works manager, Sturrock, and then superintendent of the Paddington locomotive depot. In October 1854 he was appointed locomotive, carriage & wagon superintendent of the Madras Railway
In 1875 the Lancashire & Yorkshire Railway appointed Barton Wright to bring order to its scattered workshop facilities and initiate strict standardization, based notably on his 4-4-0, 0-6-0, and 0-4-4T designs. The 0-6-2T was in overall locomotive engineering terms even more significant. Marshall noted that "Few engineers since Daniel Gooch could have assumed responsibility for a more wretched collection of engines than that which greeted Barton Wright". These were sound although unexciting designs, and were continued by his successor Aspinall Barton Wright, with Ramsbottom, were responsible for initiating work on the new locomotive works at Horwich. In June 1886 he resigned and moved to London to advance his financial interests in India. He was Director of the Assam Railways & Trading Co. until about 1893. For greater detail see Marshall Lancashire & Yorkshire Railway Vol. 2.. See: H.A.V. Bulleid, The Aspinall Era (1967). This major organizer is missing from both the Oxford Companion and the ODNB.. .
Nature of Barton Wright household (including six children) from 1881 Census: Backtrack 14, 637.
Portrait Nock Lancashire & Yorkshire Railway
Atkinson, Henry D.
Rivington p. 22: During the year 1919, as Junior Running Inspector at Horwich I [Eric Mason] visited Blackpool shed on many occasions in connection with engine failures and shed mishaps, and found the Locomotive Superintendent then in charge, Mr. H.D. Atkinson, a most helpful and friendly official, with sound mechanical knowledge and a wealth of well-kept records. Atkinson was also an enthusiastic organist, and here we had another point in common. When he was later promoted to the post of headquarters assistant to the Running Superintendent at Manchester, we made several visits together to organ recitals at Manchester Cathedral during the lunch break. Later moved to be assistant to superintendent of motive power Derby (Locomotive Mag., 1927, 33, 205). Atkinson contributed to the discussion on Gass's ILocoE paper on compounding noting Churchward's use of long stroke cylinders.
Billington, John Robert
Marshall states that Billington was born at Freckleton (Lancs) on 18 April 1873 and died at Horwich on 22 March 1925. Cox (Locomotive panorama V. 1 p. 15) states that he was of humble parentage but had a brilliant mind and "did not suffer fools gladly and could be sharp and acid on occasion". Marshall claims that Billington was mainly responsible for the Hughes/Fowler 2-6-0.
Billington, Chief Draughtman of the LYR following the retirement of Zachariah Tetlow was according to Rutherford a home-grown engineer from a modest background, who returned to the Drawing Office at Horwich in 1912. He was a brilliant scholar, gaining many examination honours and becoming a lecturer at Horwich Mechanics' Institute on top of his full-time work. He was responsible for redesigning the 4-6-0s and also, as Chief Draughtsman. LMSR. for the first new design for that company, the Hughes standard 2-6-0 (known as the 'Crab').
During 1923 a further 'improved' version of the 4-6-0 was schemed, as a 'Pacific with a wide firebox boiler. Associated with this was a four-cylinder 2-8-2 for heavy passenger traffic and a four-cylinder 2-10-0 for heavy freight. The latter was resuscitated from a pre First World War project based on 2-10-0s of Jean Baptiste Flamme of the Belgian State Railways whose work on superheating and testing methods had influenced Hughes.
No interest in any of these proposals or a later 4-6-2 was shown by Euston although the operators thought that a freight version of the 2-8-2, but with three-cylinders, might do for the Toton-Brent coal traffic and so the design was re-schemed, together with a matching 4-6-2.
Billington died at the early age of 52 in March 1925. John Marshall letter Br. Rly J., 1986 (13) 173 suggests that Billington's death contributed to Hughes premature retirement. Obituary Proc. Instn Mech. Engrs., 1925, 109, 1069..
Langridge Bstated that illington's death had been a shock to the design staff. He was a brilliant designer very much au fait with what was going on in America and one who was not afraid of applying their ideas. The Horwich DO was probably at its best at that time and the works also being very modern one felt that this was a Swindon of the North - but much less hidebound than the GWR later became.
Crouch, John Peachey
Marshall states that born in Yorkshire on 1 July 1873 and died in Birmingham on 3 January 1937. Received scientific traing at Leeds University and University College, Liverpool. Apprenticed at Horwich Works. Accompanied Hughes on visit to Altoona Works in April 1905. According to Loco. Mag., 1909, 15, 126 became Works Manager Horwich. Left in 1910 to become CME Central Argentine Railway(4-8-0 2-cylinder compound Locomotive Mag., 1920, 26, 165) , but returned to UK in 1920 becoming manager of Metropolitan Carriage & Wagon Co. in Birmingham.
Gass, Edward Mellor
Marshall states that Gass was born in 1861 and died in Bolton on 2 May 1942. He had been Chief Locomotive Draughtsman on the L&YR. He had been apprenticed at Beyer Peacock from 1877-1882 and then entered the drawing office before becoming a leading draughtsman at Sharp Stewart in 1884 at Manchester then Glasgow. In 1888 he was appointed to Horwich where he remained until 1926. Cox (Locomotive panorama v. 1 page 16) noted Gass's "incredible thinness, his bow ties and spats which produced a natty appearance" and he was a "competent but not very orginal designer" and was a "kindly man with very little sense of humour" [presumably for cheeky young pups like Cox]. John Marshall letter Br. Rly J., 1986 (13) 173 noted a file at Porchester Road (BTC Archives) of correspondence between Gass, Hughes and Fowler. IMechE (149, p. 166) obituary adds nothing to Marshall
Papers
The relation of cylinder and boiler power to locomotive rating. J. Instn Loco. Engrs. 1919, 9, 276-338. Disc.: 505-13; 514-17: 1920, 10, 315-19. (Paper No. 73)
The application of the compound principle to locomotives. J. Instn Loco. Engrs., 1927, 17, 5-18. Disc.: 19-29. (Paper No. 208)
This paper followed a visit to France accompanied by Fowler and Bulleid (presumably as interpreter) in October 1925 which initiated the LMS large compound project: the visit is mentioned on p. 52 of Cox's Locomotive panorama
Undue compression in the cylinders of steam locomotives and means for combating same. J. Instn Loco. Engrs. 1930, 20. 267-86. (Paper No. 256)
Gass (668-9), (J. Instn Loco. Engrs, 1932, 22) referring to the question of maximum tractive effort, remarked that from investigating a large number of indicator starting diagrams he found 82 per cent. to be a safe figure for calculating the maximum available tractive effort. Later experiments confirmed that figure. To standardise the ratio of adhesive weigbt to maximum tractive effort it is essential that some fixed figure for mean effective pressure should be adopted. With regard to adhesive weight, a safe factor to meet all weather conditions is 20 per cent. of the weight on the rails of the driving wheels for two-cylinder locomotives, and 25%. for four-cylinder balanced engines. Spring compensating beams have not found favour in this Country. The Atlantic type engines on the Lancashire & Yorkshire Railway Company were originally equipped with compensating beams, and considerable slipping took place. The slipping was much less pronounced after discarding the compensators. The proportion of grate area to heating surface is important; a good ratio appears to be about 1 in 65, but in large boilers with the firebox between the frames it means an extremely long box which is difficult to fire successfully. The first locomotives built as standard at Horwich comprised a 4-.4-0 passenger, a 2-4-2 tank, and an 0-6-0 goods engine. The boilers, cylinders, and valve motions were practically interchangeable in the three types. Tests carried out with a 0-8-0 engine and a 0-6-0 engine, hauling goods trains to the same timing, the tractive effort of the former was 28,426 lbs., and the latter 20,383 lbs. When hauling a load of 600 tons the more powerful engine consumed 17 per cent. less coal than its competitor. The economy decreased as the load decreased, and with a 300 ton load the fuel consumption was equal.
Portrait
Cox: Locomotive panorama v.1 fp. 4: shows L&YR officers gathered with Aspinall and Gresley and Fowler, O'Brien, Hughes, and Tatlow at a formal function in 1912.
Haigh, J.H.
Author of several papers: see J. Instn Loco. Engrs., Papers 90 and others. Not mentioned by Cox. Discussion on Kyffin paper on axlboxes
McPherson, Bertie Claytone
In Progress Department of LMS in 1937 when elected to ILocoE. Assiatnt to Works Manager at Horwich in 1950s and active in Manchester Centre of ILocoE. Contributed to discussion on Topham Paper 456
Tetlow, Zachariah
Chief locomotive draughtsman at Horwich.
Updated: 2019-01-05